I've been holding onto this one for a couple of weeks, which only matters when you know that I don't like to keep secrets. Kate + Evan met me in the middle of nowhere (not an exaggeration) and braved trespassing, wild animals (okay, just bunnies—not that frightening), and lost sunglasses for their engagement session. They're smart, they're beautiful, and they're BIG TIME wine buffs who got engaged in French wine country, so sneaking our way into a vineyard seemed only fitting. And that's exactly what we did. Wanna see? :D
Let's just start off with a photo that shows you how photogenic they are. I could have picked ANY image to satisfy this point, by the way: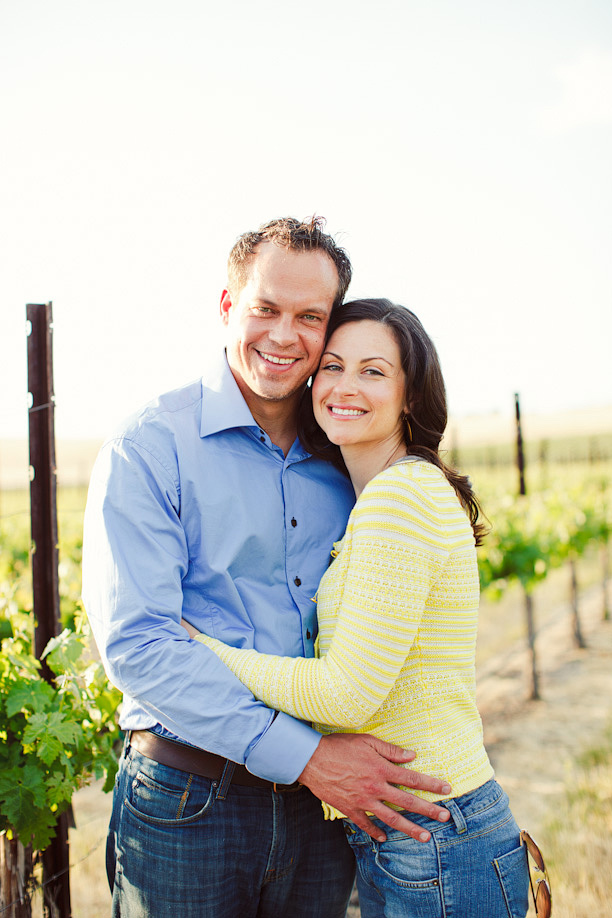 Favorite!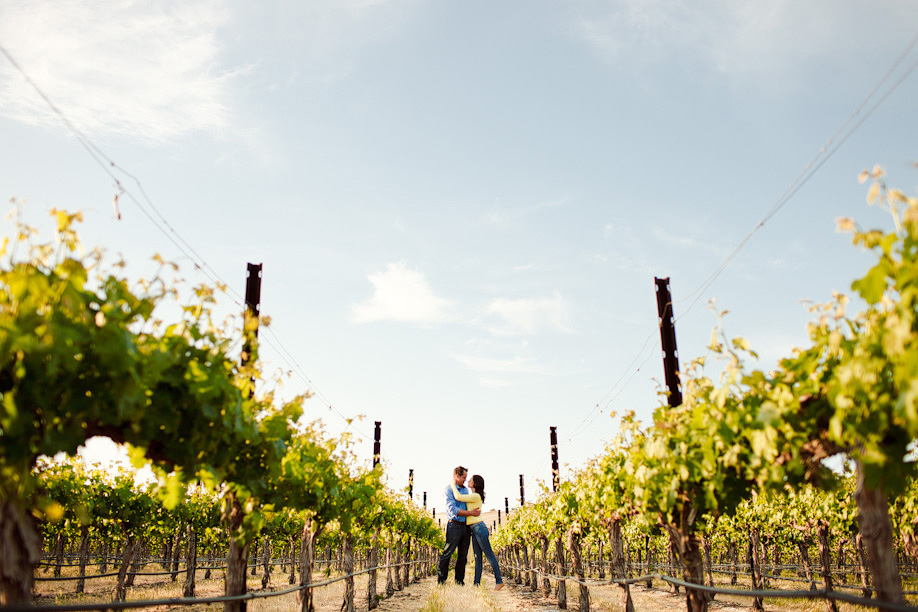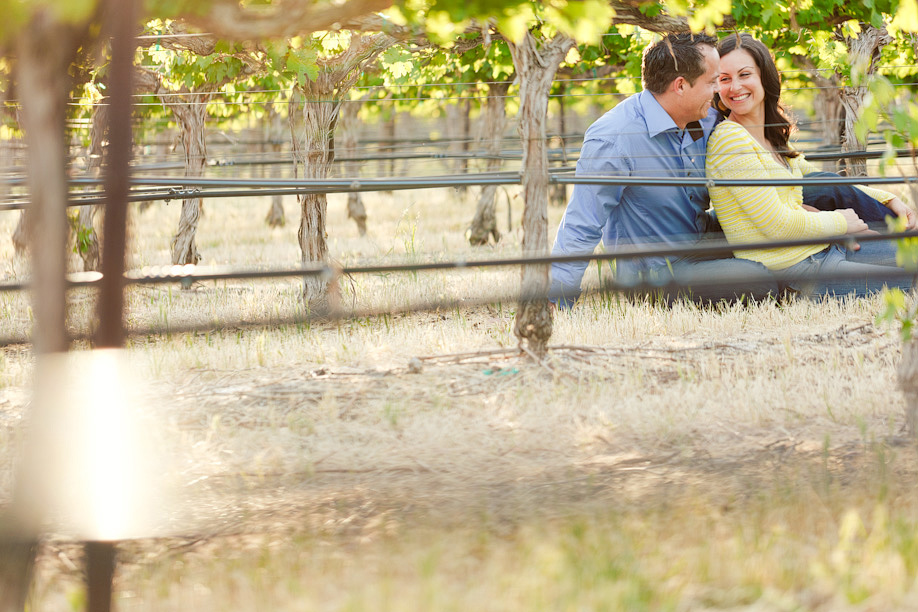 The light was downright perfect that afternoon: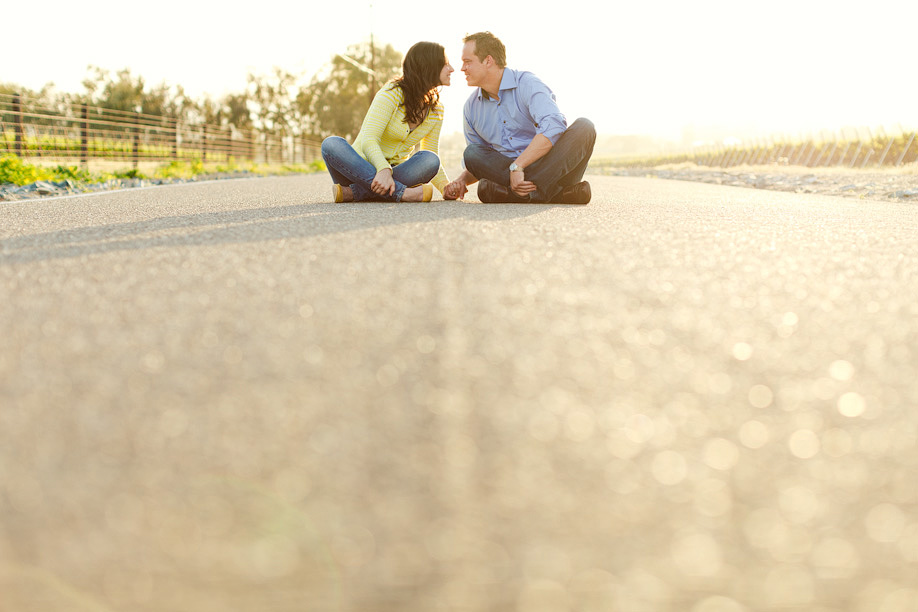 When I asked Kate + Evan to describe their relationship, a lot of what they talked about was their anticipation of their future together. This is my interpretation of that idea, so it shouldn't surprise you that this is a favorite. ;)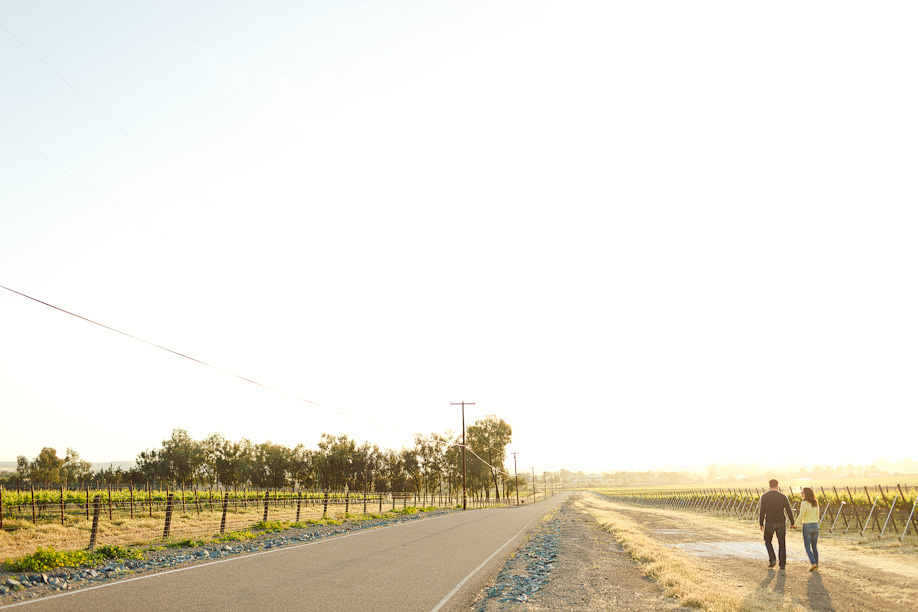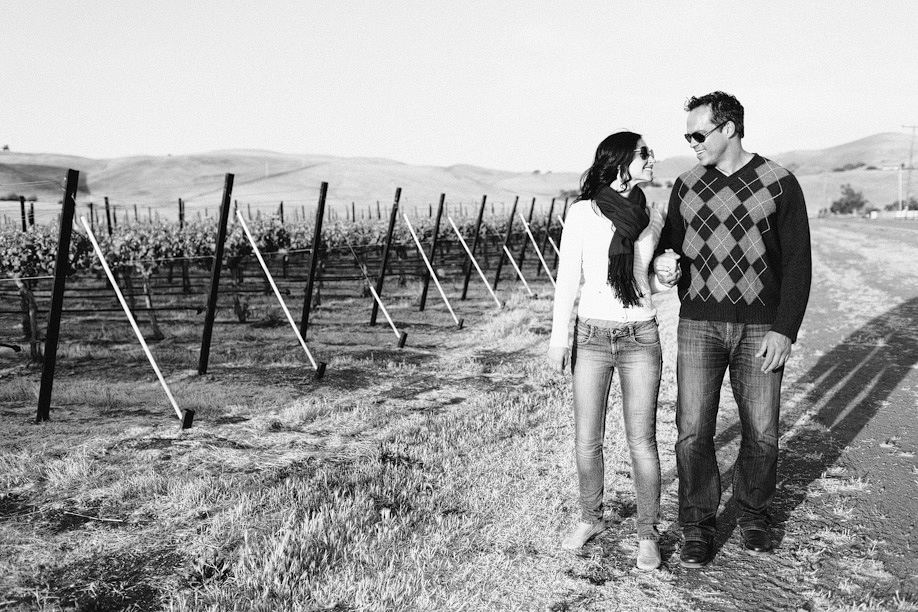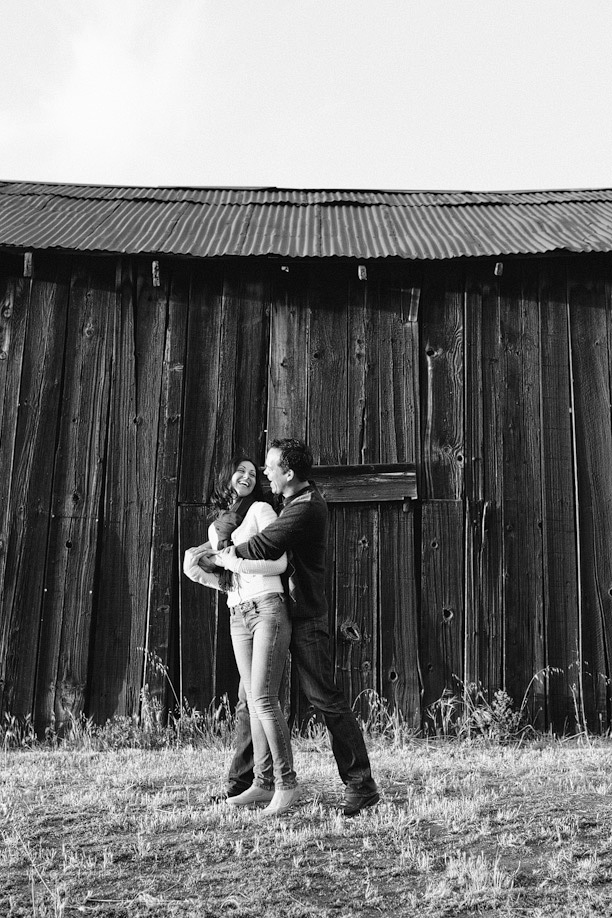 This. This photo. Bingo. :D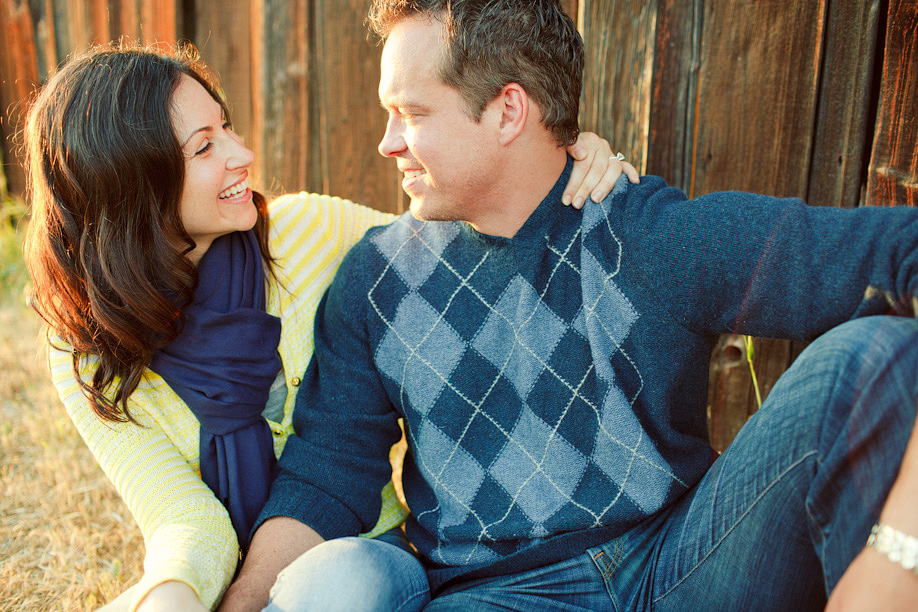 I wasn't joking about the wine thing, guys. They even brought with them a bottle of wine they bought on their engagement trip to France. The woman at the vineyard was insistent that they not drink this wine until 2013, and they thought their engagement session was as good a time as any to finally open it. It was delicious. :) Also, 1) Evan in a suit? And, 2) Kate's hair? Perfection, both.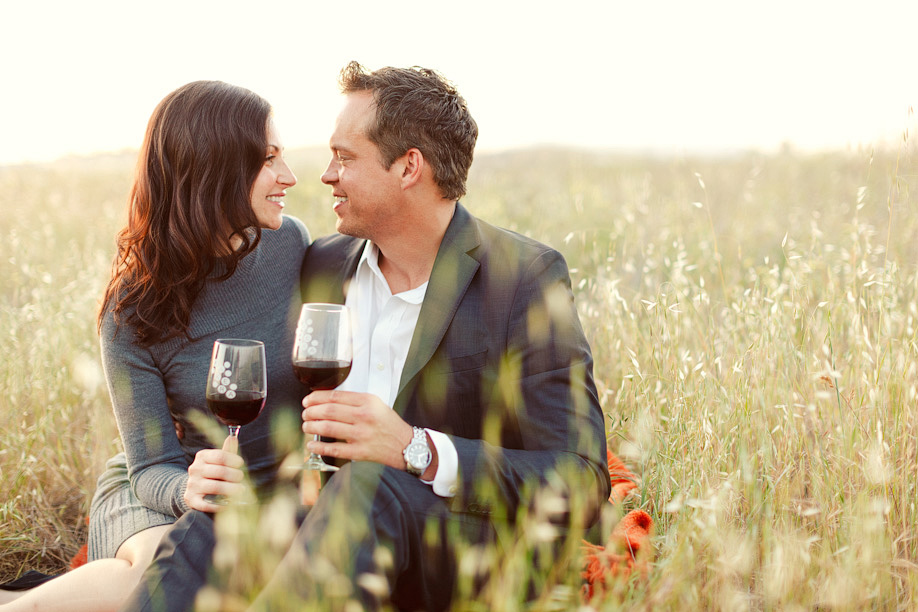 They also brought their customized wine glasses. (KAKERA are their initials; the design is their wedding logo. Orange is also their wedding color, and I happen to carry an orange blanket in the trunk of my car. I'm going to claim it was on purpose, but that's mostly a lie. :D)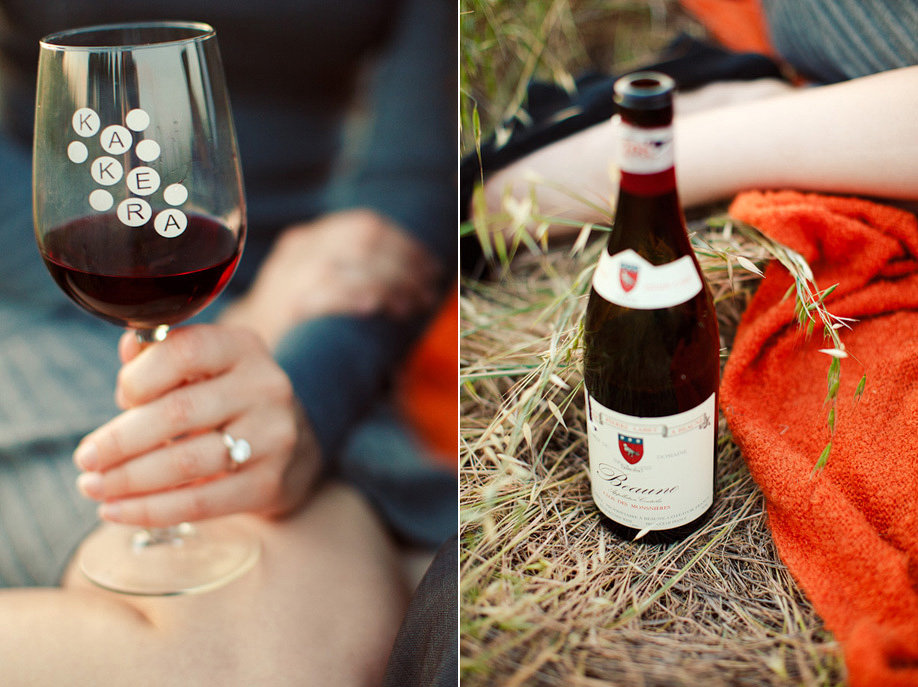 Who loves fields? I do! :D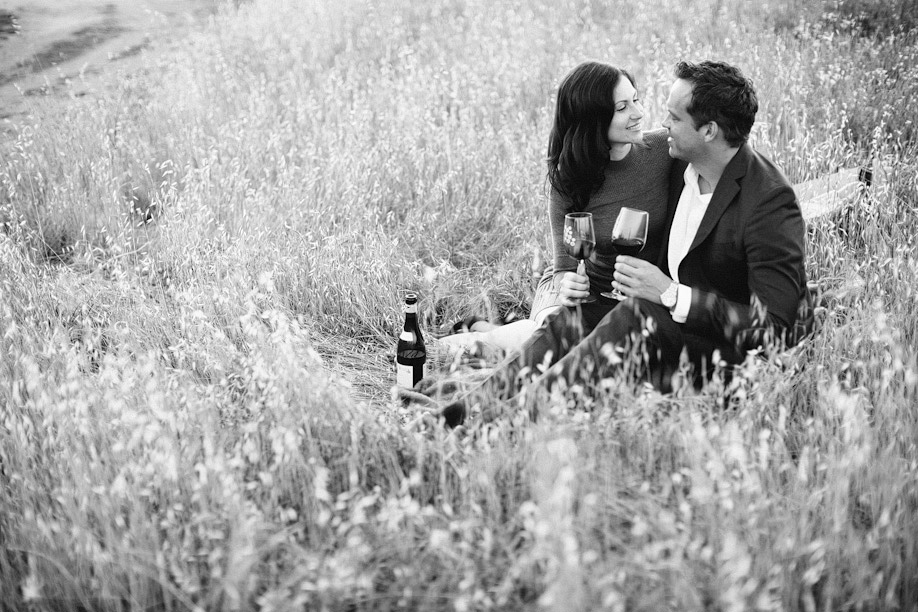 Mmmm…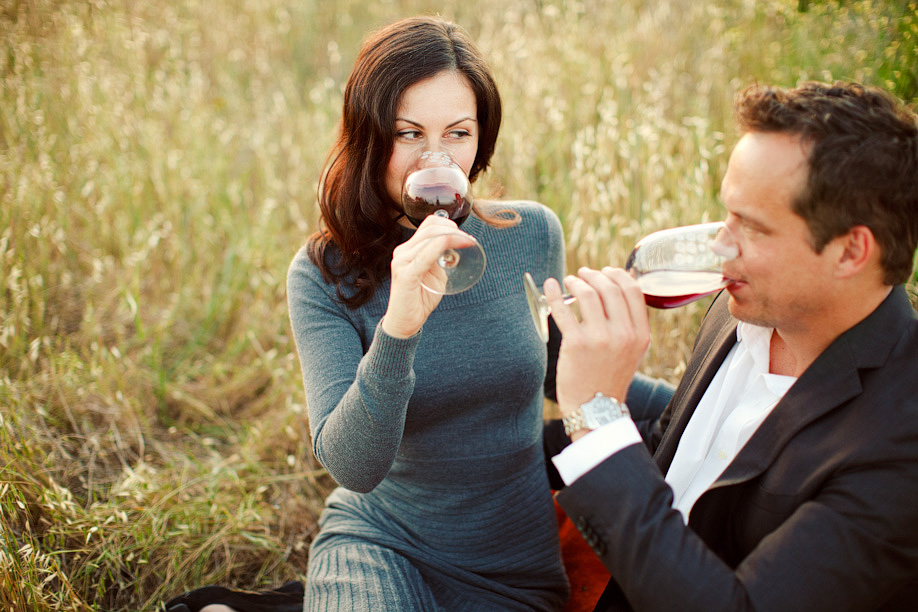 Ending with a favorite, as usual. ;)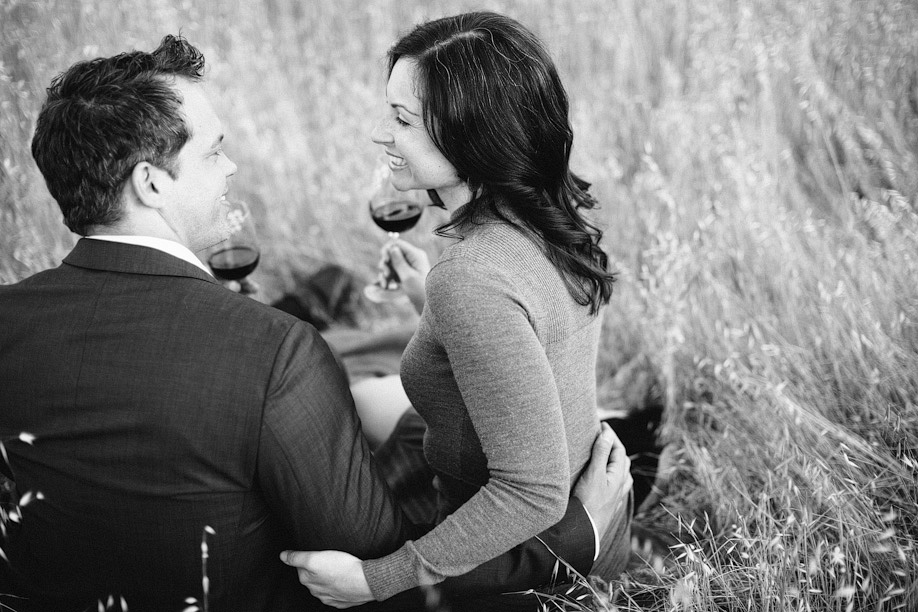 Kate + Evan, I hope you love these photos. Thanks for spending an evening tromping through fields and breaching property lines with me. I am so looking forward to your wedding next month—I know it will be beautiful. I also hope you enjoyed the rest of that bottle of wine once you made it home! See you soon, pals. :D