I've had a handful of people tell me they don't really like the tagline I use for my business (you know, the "capturing good, authentic, giggly love" one). And sometimes I even understand the criticism. But then I get clients like Sarah + Jeff and I know I couldn't do any better a job of boiling down into five words what I most love to do, or the type of couple I most love to do it with. Everyone and every relationship is different and I get it and I respect it and I love the variety it brings to life. But I would be lying to you if I said I was REALLY good at romantic photos, or REALLY good at photographing more traditional couples. My heart sings when I get around two people who can't stop laughing, loving and enjoying each other. And guys, that's Sarah + Jeff in a nutshell: genuinely happy and generous of love and sprit. Just wait until you see Sarah's smile and Jeff's eyes and I promise you'll feel this instantly.
Plus, they totally thought all of my really stupid jokes were funny, and that is a quality that just cannot be beat, friends. :)
But let's let the photos do the talking, shall we?
Why is it some of my favorite shots end up being light tests? The photo on the right is a perfect example—they just look so happy and relaxed! :D P.S. We dodged a dead bird to get to that spot. Thanks, guys!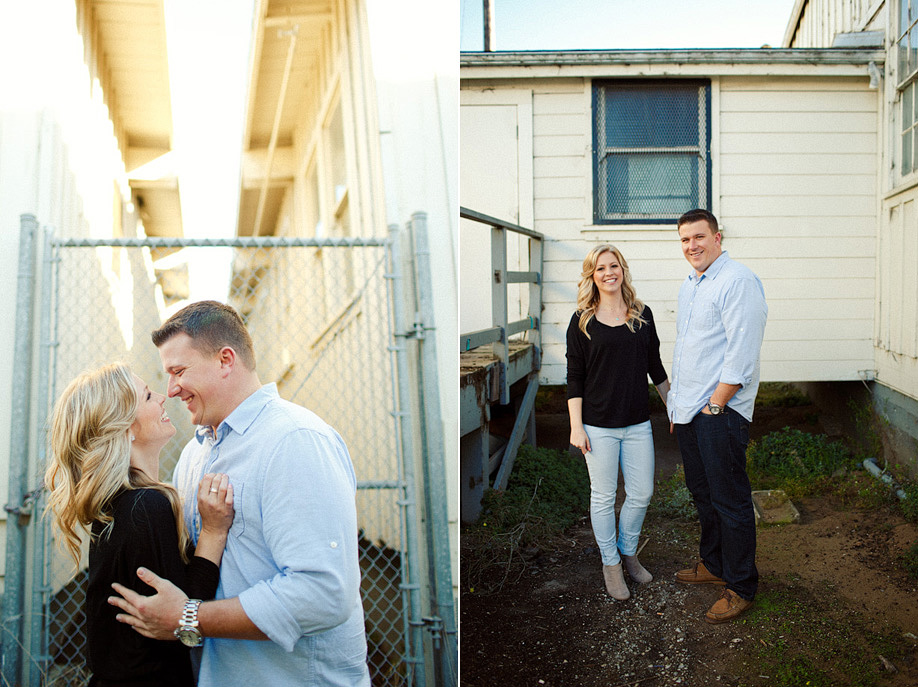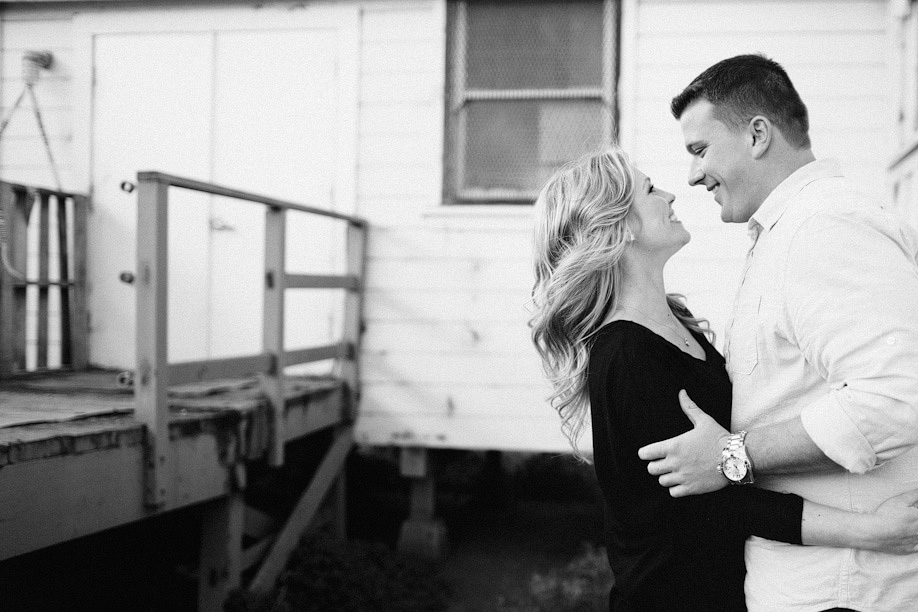 Seriously, Sarah. Seriously. I smiled the entire time I edited this photo—yours is just so contagious and beautiful and perfect! And and and! :D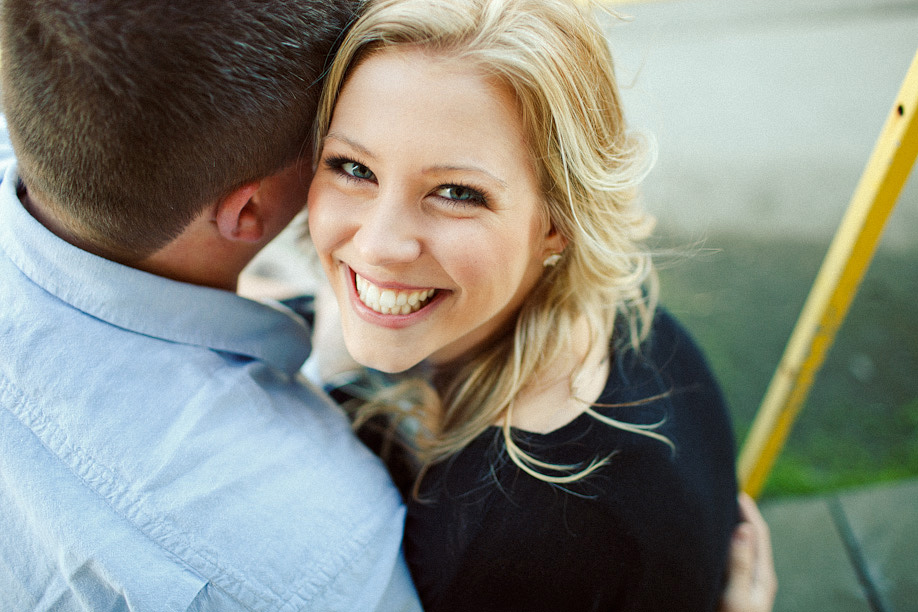 I think this photo is all the more enjoyable when you know that there was an endless line of slow moving cars directly behind me while it was taken. We got many a smile and a wave. :)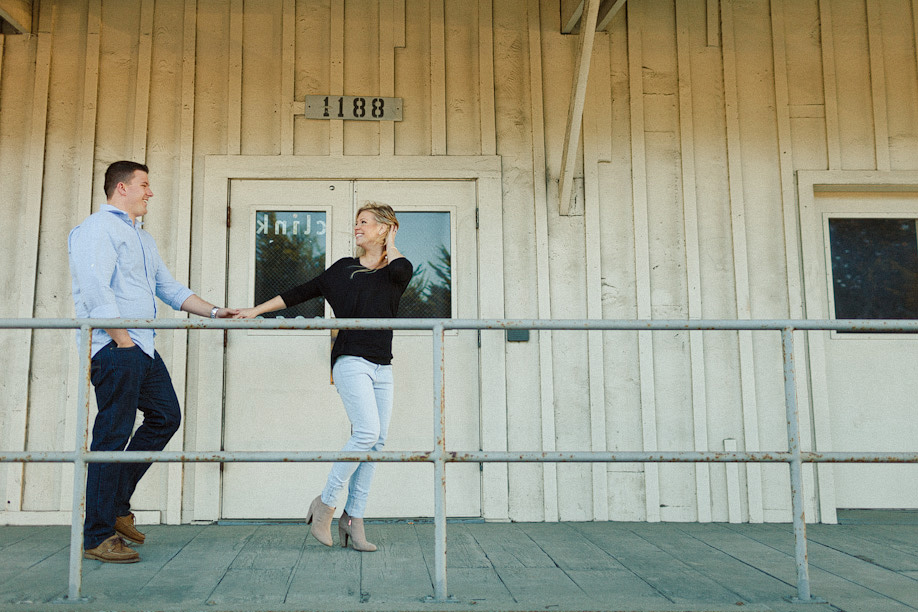 LOVE THIS! Look at those smiles! This is my most favorite photo I've taken so far this year, no question. :D :D I posted this as a sneak peek on Facebook, sand Sarah said when she saw it she thought, "Wow, Molly takes really great photos of people!" without realizing that SHE AND JEFF were "people!" I let out a pretty embarrassing, donkey-ish laugh when I read that email. (Also, who else is suffering serious hair envy over Sarah right now? Because I sure am!)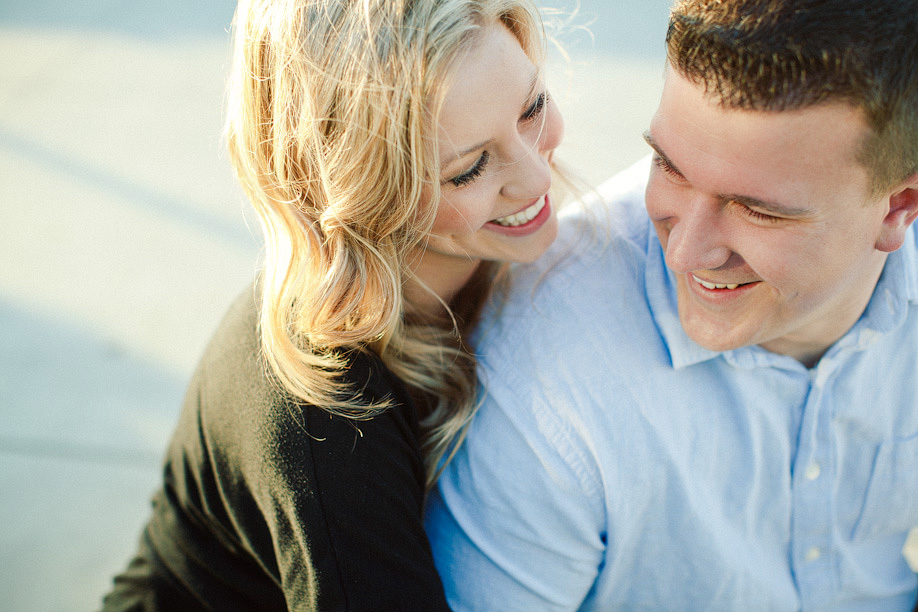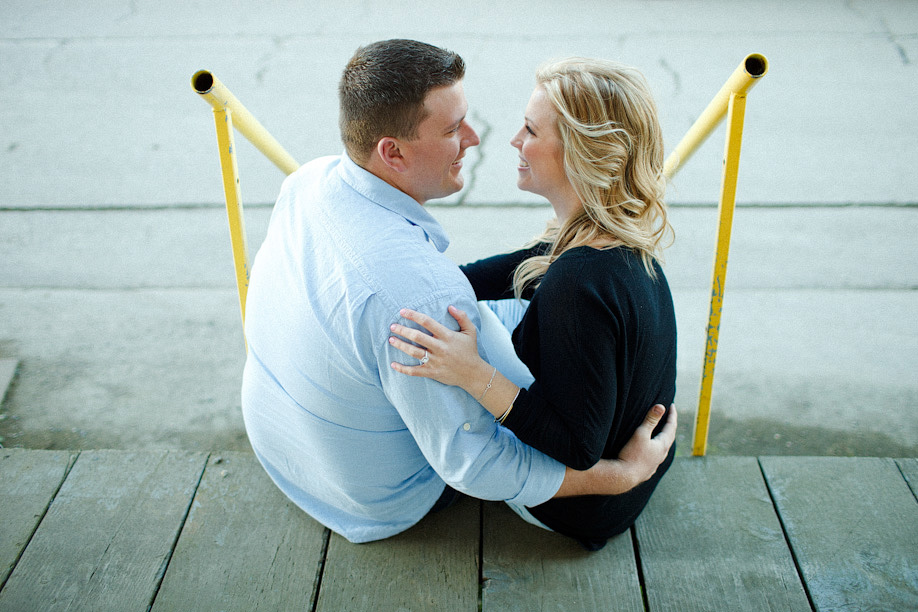 Favorite! :D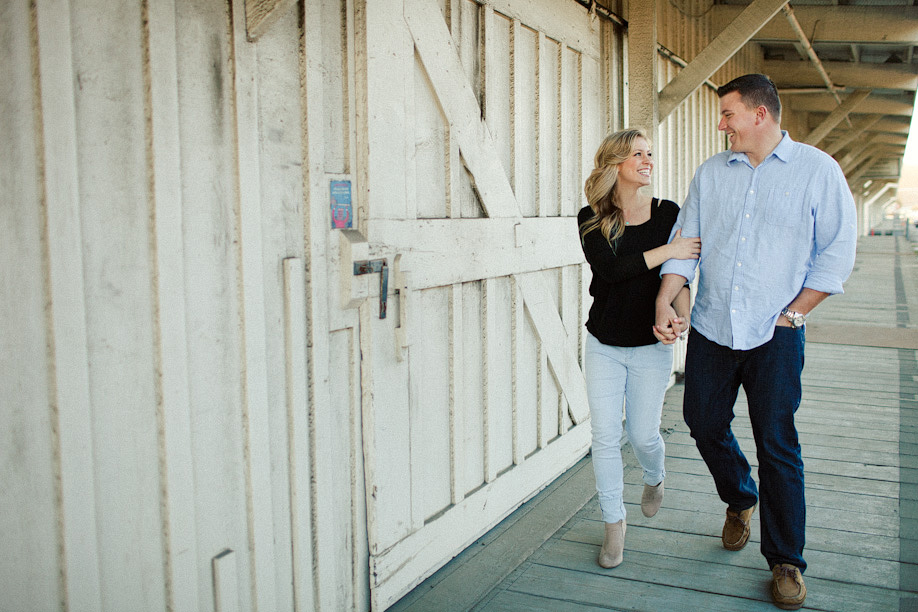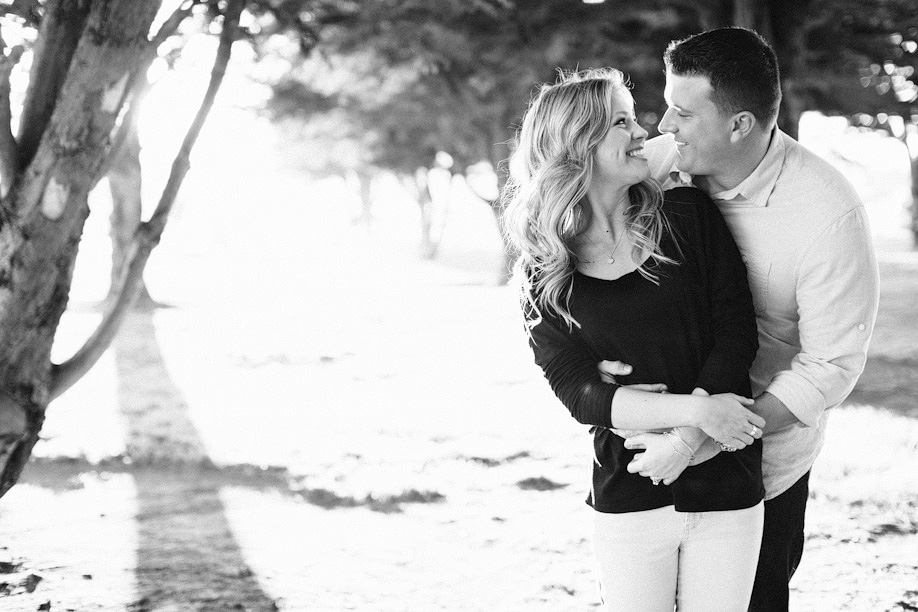 Outfit change! The thing you need to know about this day is that, by San Francisco standards, it was beautiful—clear skies and warm, at least midday. But by the evening, and especially near the water, it was WINDY and FREEZING. Like, couldn't-feel-my-fingers-to-adjust-my-camera-settings freezing. And yeah, okay, all of my non-California friends and family are suffering record snowfalls and polar vortexes and whatever, but I live in California for a reason and that reason is that I like to feel my fingers. All of that to say, S+J were total troopers, because I can't tell from the photos how much their noses were running (but if it was anywhere near as much as mine was, it was a lot!)!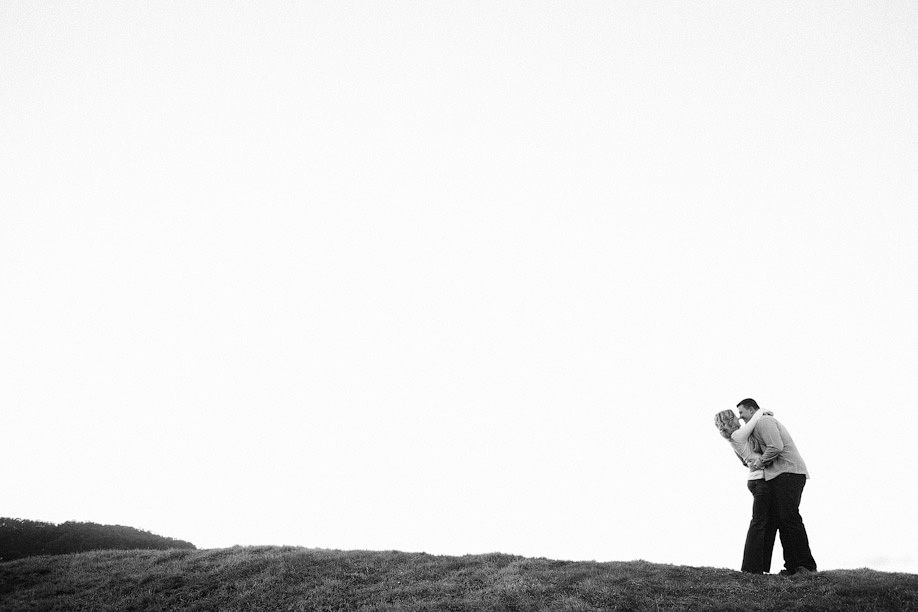 I don't usually post everybody-looking-at-the-camera-and-smiling photos, but I'm warming up to them (pun sort of intended!). This one was just too perfect not to share. You two… you just melt my heart.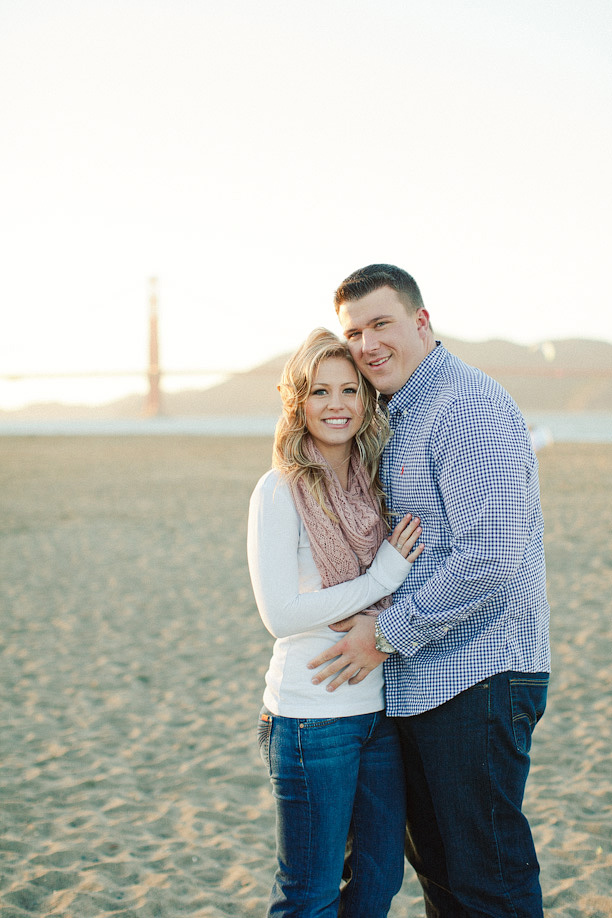 You making each other happy makes me happy. :D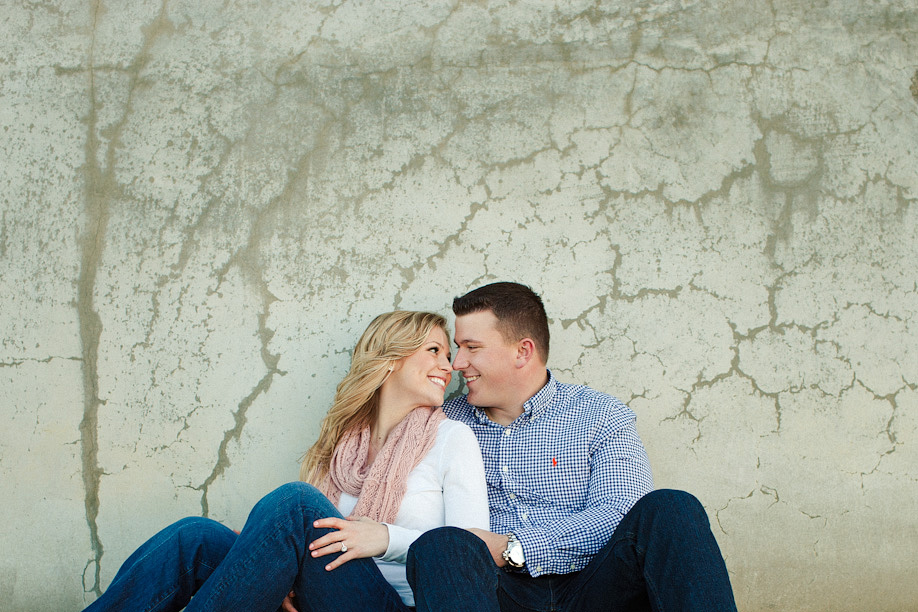 I liked this background (it was a public restroom, by the way), but really I just liked that it was acting as a wind break.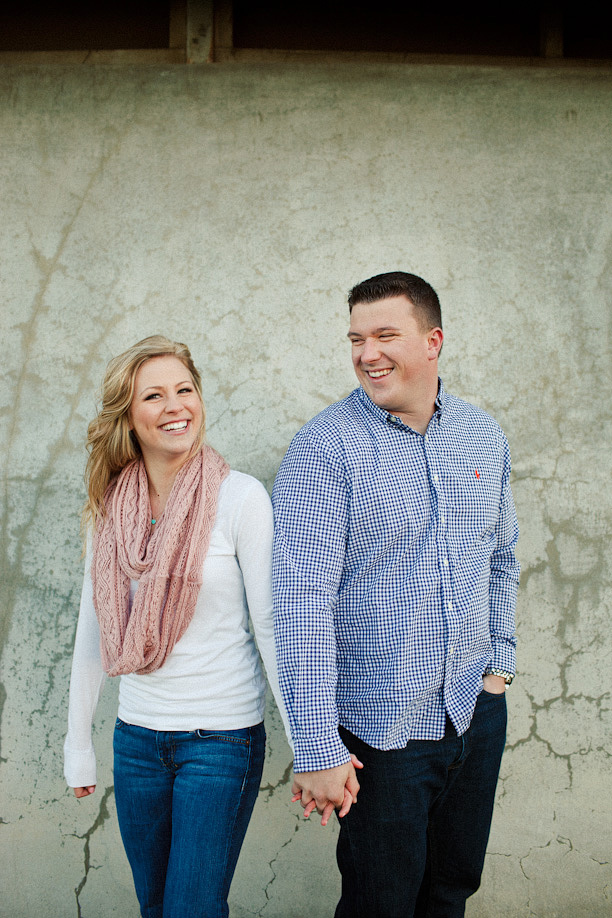 And this is where ended right before we died of exposure. :)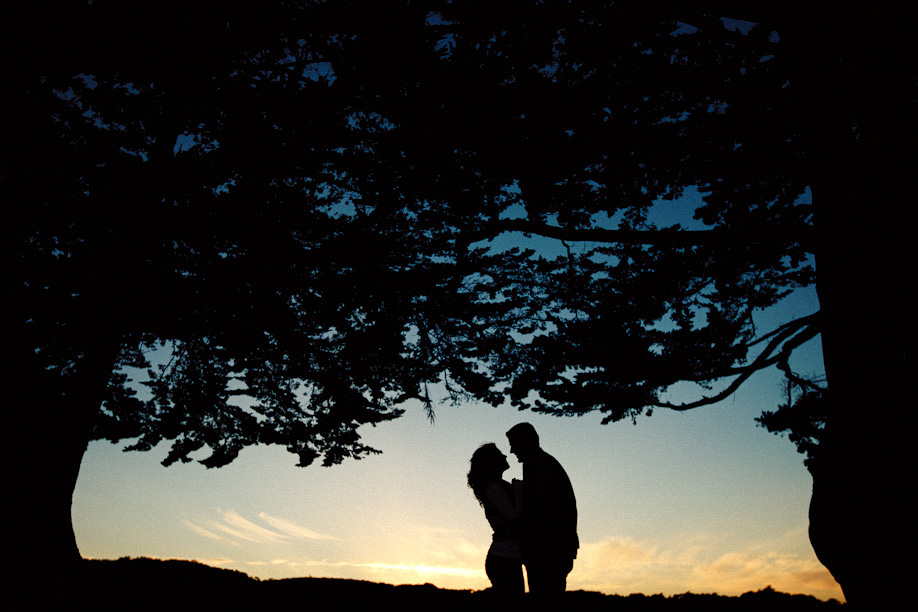 Sarah + Jeff, you are a dream. Your happiness filled me up and left me both smiling for days and certain that you were meant for each other. Thank you for letting out all of your giggles with me; thank you for thinking I'm funny (I'm really not!); thank you for putting up with the cold and the wind. Dare I say that even though it took 30 minutes of blasting hot air on my car ride home before I got back the feeling in my hands, it was worth the struggle. :) I hope you adore these photos and see as much of your love in them as I do (SO MUCH OF IT!). I cannot wait for your wedding—and not just because it will be warmer! xo, M