Helloooooo, last engagement session of the year! Hi, Sarah + Mike! When I met with the two of them for the first time, Mike said that Sarah had shown him my work and he was struck by how happy the people look in my photographs. I think his exact words were, "Everyone looks so happy! I want to meet these happy people!" I was blown away by this comment, because he verbalized what I work very hard to achieve. It's very gratifying to know that the message is coming across loud and clear! So thanks for that, Mike—it meant more than you might have realized. :)
Speaking of happy people.. let's look at some photos! But first, can I make an observation that very attractive and fashionable people seem to hire me? And can I make another observation that they're all extraordinarily kind? :D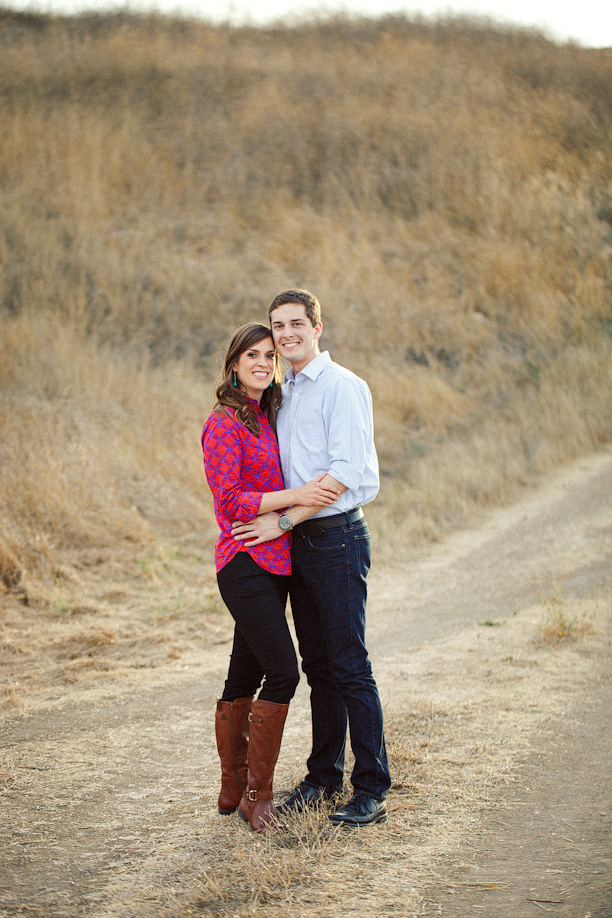 I love a dark and moody, provocative photograph as much as the next guy, but man, happy photos are just my thing. :D Also, overwhelming hair envy happening right now.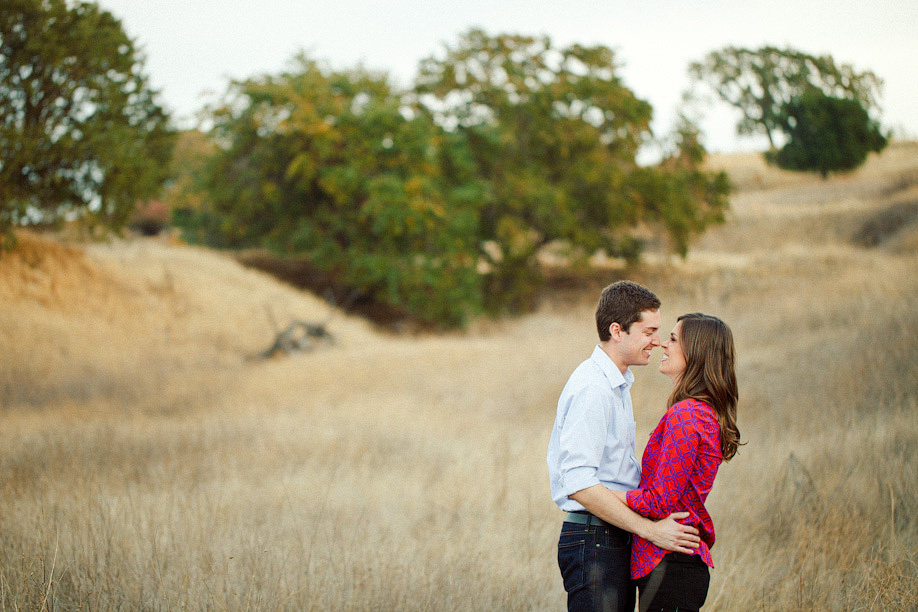 The making of this photograph was far more difficult (and pointy!) than you'd expect. But it's my favorite, so.. worth it!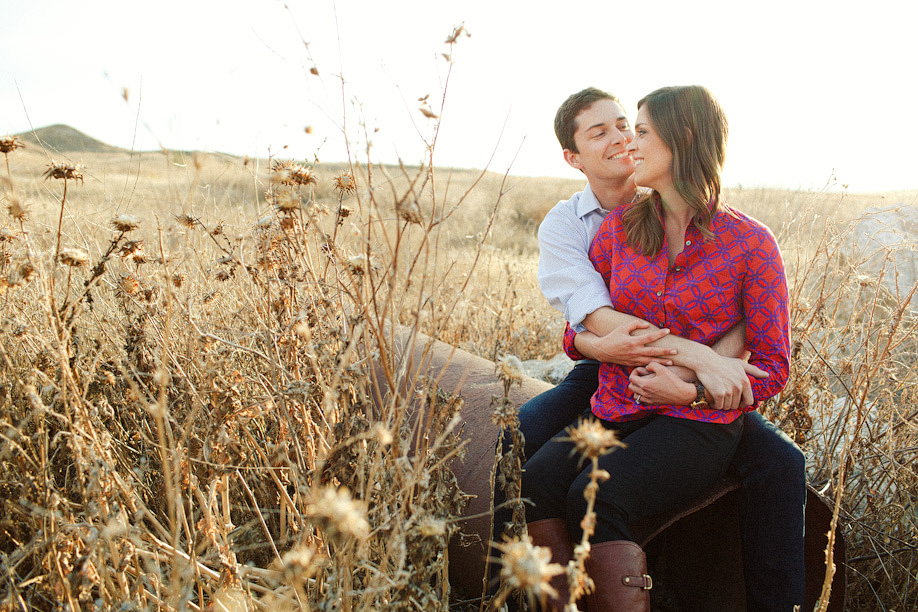 I feel like the oak tree wide angle photograph is becoming my "thing." I won't complain. :)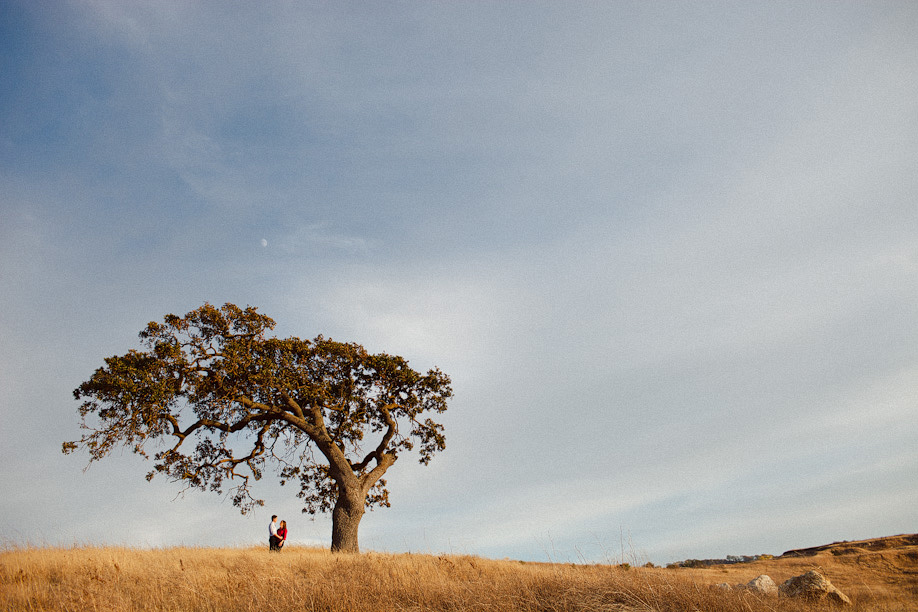 I posted this as a sneak peak on Facebook with the following caption: "Rest assured that if you have a crinkle-nose smile, I will find it. :)" It's totally true. Favorite.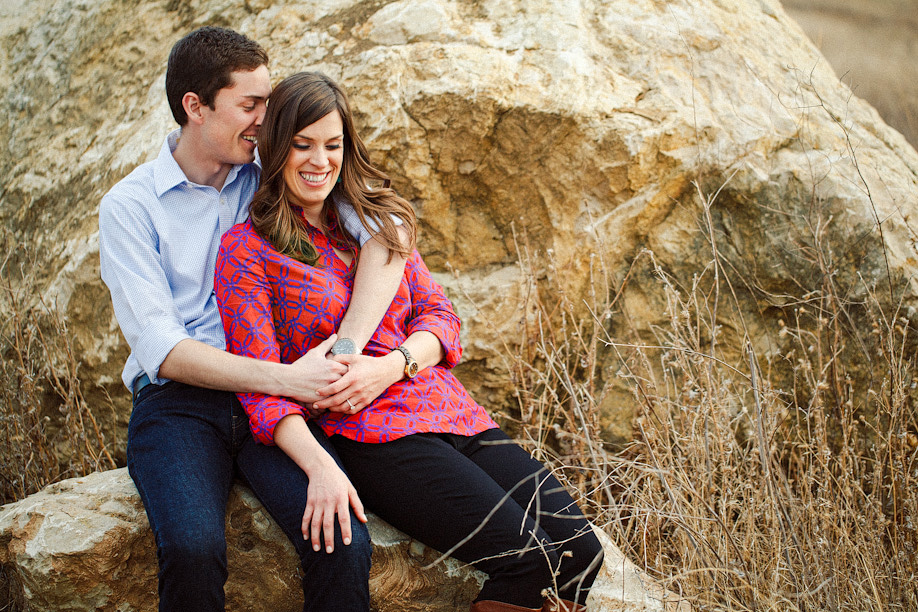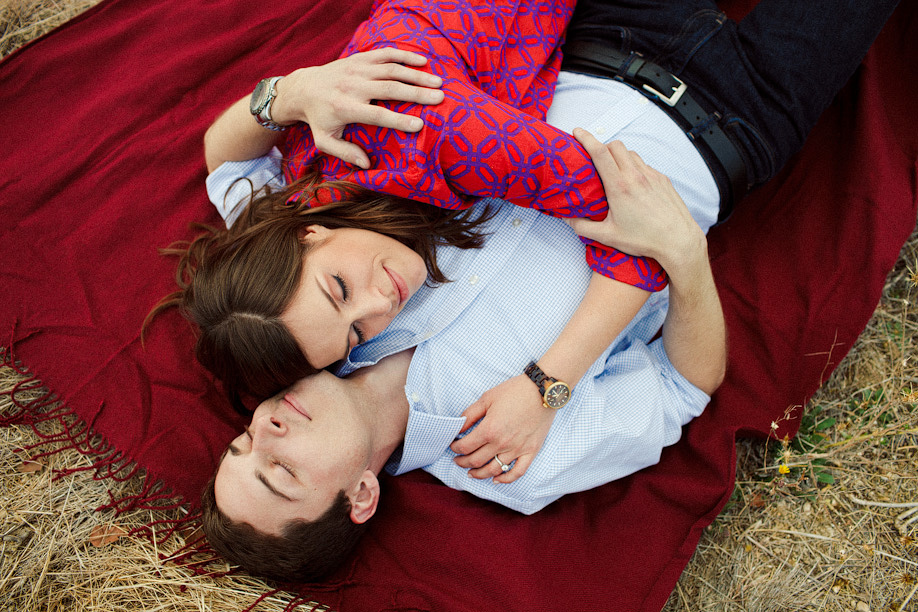 I loved how easily Mike could get Sarah to laugh—particularly because it brought out this beautiful smile! :D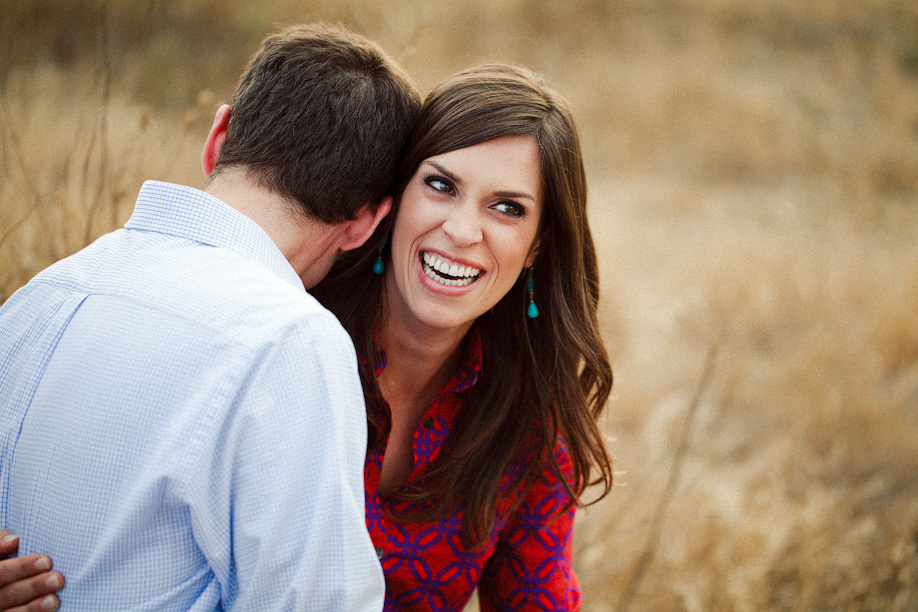 Over and over again! :D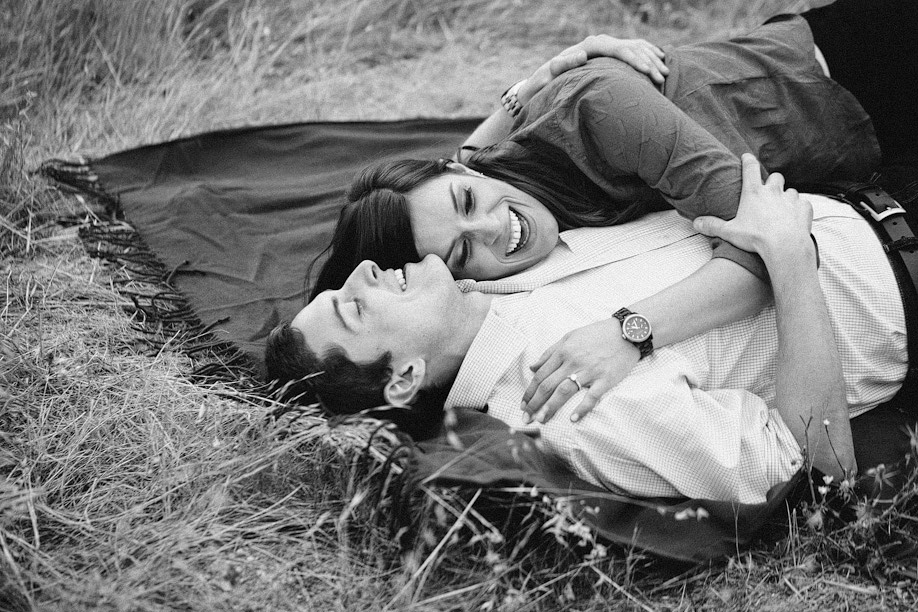 Sarah, you're a downright stunner. :)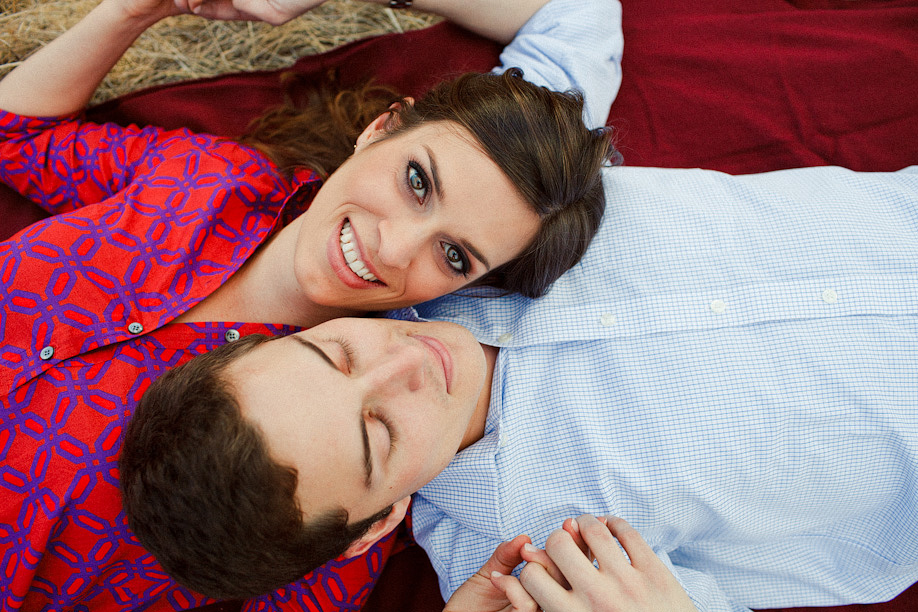 Then we did a quick outfit change, and paused for a little champagne. Love the look on Mike's face in the image on the right. :D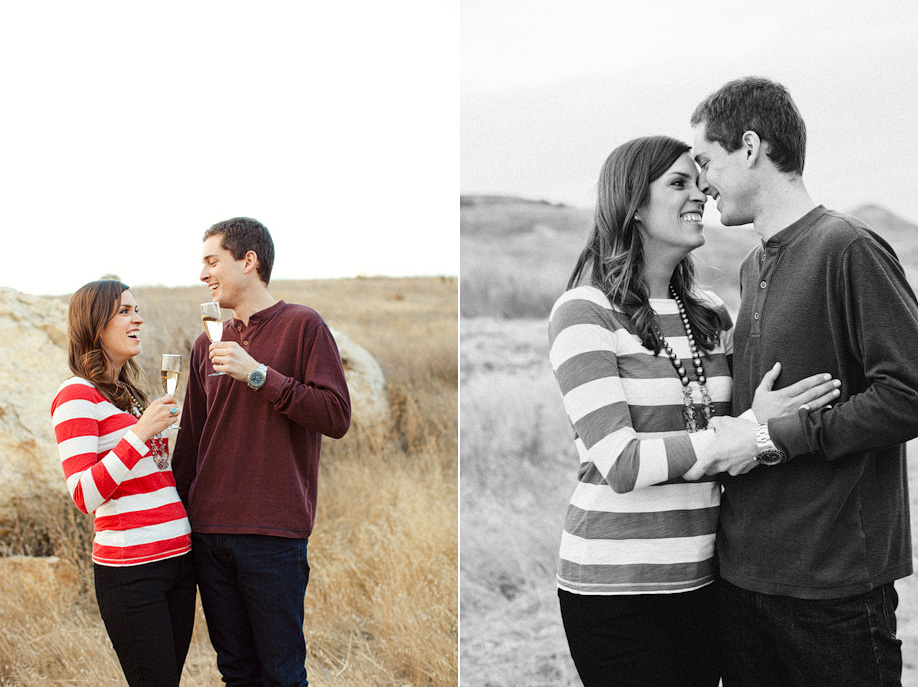 The first big rainstorm of the season was rolling in as we were shooting and the light was fading faaaast. But I'm not one to give up!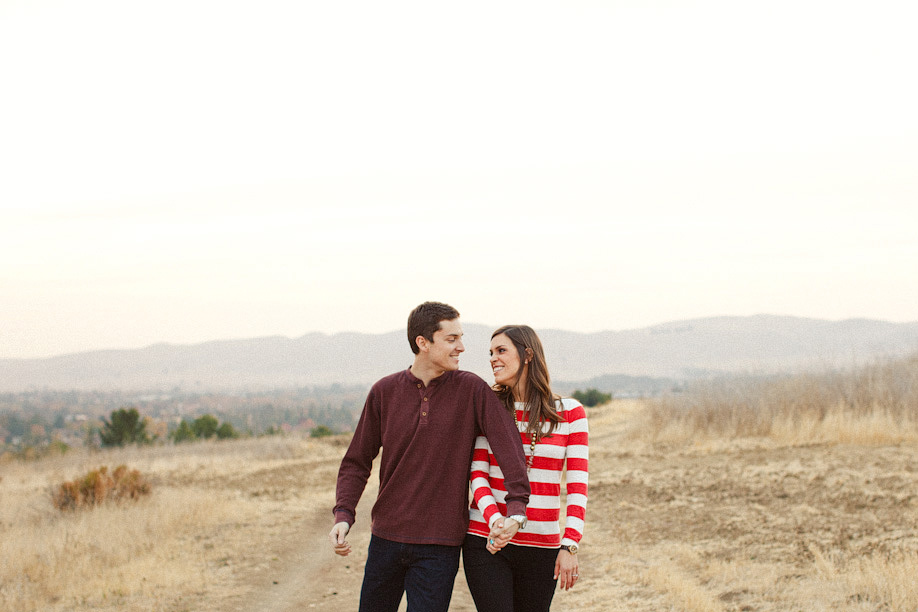 Photo on the right by special request. :)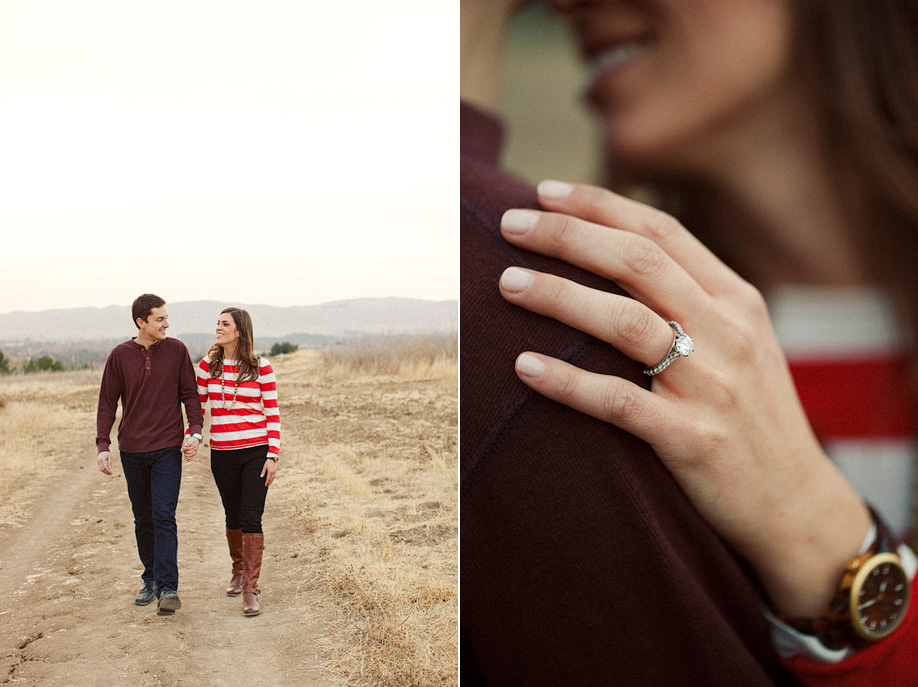 Guys. Seriously, guys. You're a perfect pair. Favorite.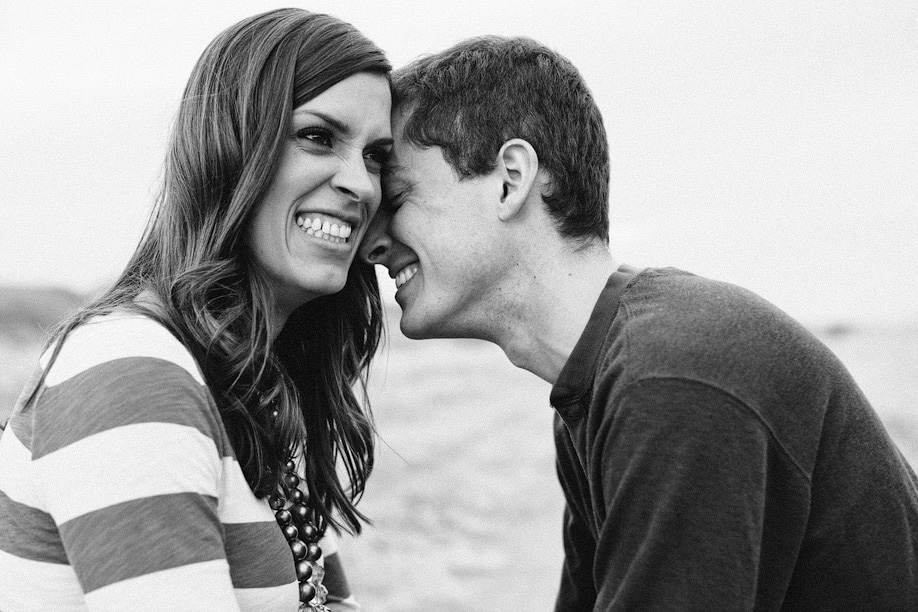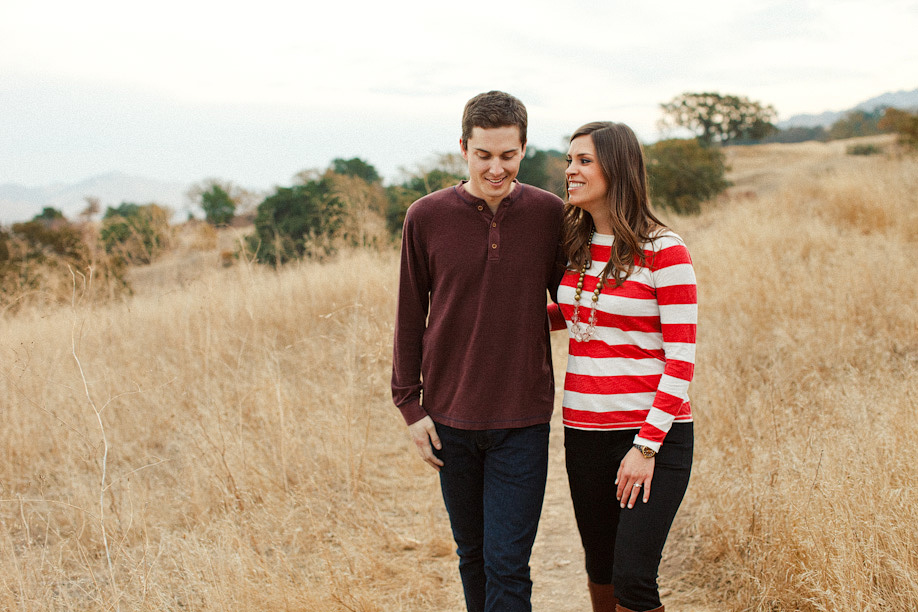 Ending with another favorite! MOON!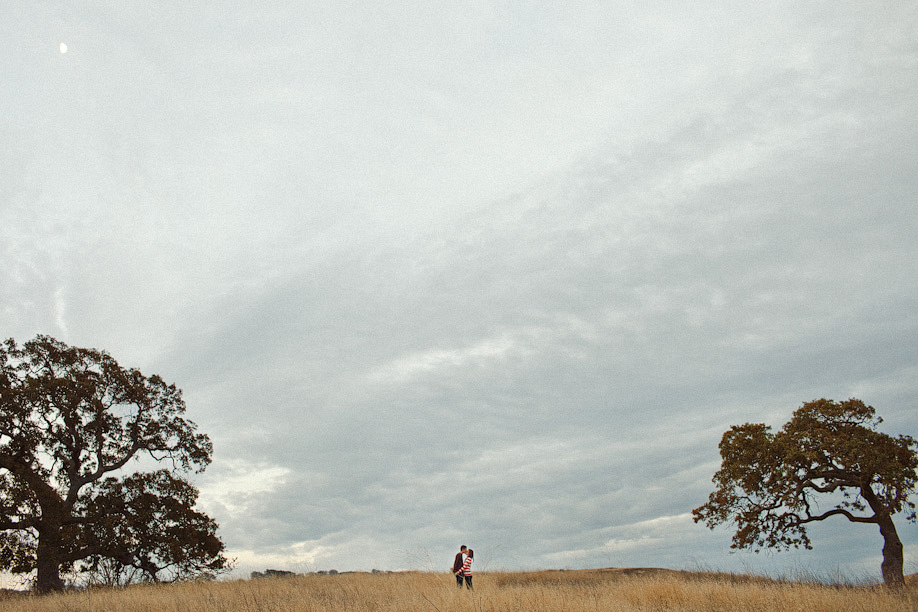 Sarah + Mike, thanks for tromping through the brambles with me. Even though it was prickly, and windy, and warm and then shockingly cold, I had a blast spending the afternoon with you both. I am so excited you chose me to photograph your wedding and I am looking forward to it—it will be here in the blink of an eye! I hope you love these images and they make you smile (because I grinned like a fool while writing this whole post, so..)! xo, M