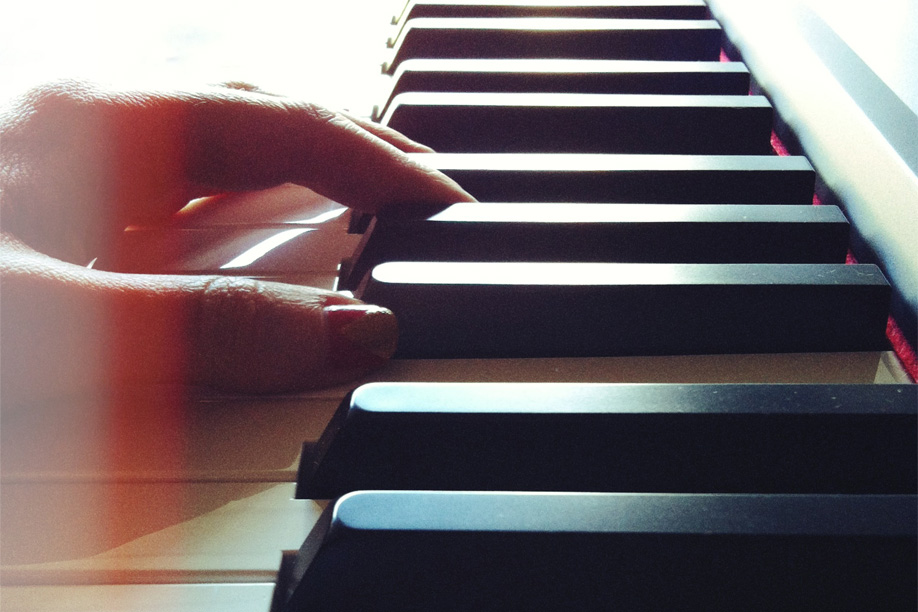 A surprise Christmas gift that wrote its own resolution. :)
A week before my half birthday last October, I went out for an afternoon walk with my mom. Despite having come off a hectic two months and the end of my wedding season, I was feeling restless and unaccomplished, and it permeated every corner of my attitude. I'd sunk myself quite deeply into a pit of self pity that touched many aspects, but for that moment, my heart was laser-focused on how poorly I'd been treating myself physically. And, as is often the case, I took the opportunity to talk it out with my mom.
I told her what I'd been thinking about—that my 30th birthday was six months away, and I'd still not attained certain goals for which I'd expected to have found the strength long ago. Foremost was becoming a runner. "I've always wanted to run," I said, "but I've given up every time I've tried. I just don't know how to do it."
The simplicity and hilarity of my mom's response hit me dead between the eyes, in a way that sometimes only her words can. And she laughed a little before she said, "You put on sneakers, you go outside, and you run."
I don't know why that was all I needed to hear, and I don't think I would have heard it had she said it in any other way. Sometimes I just need to be shown how small the roadblocks I'm building for myself truly are—I don't know how; It's too hard; I've never succeeded at it before—a perspective I have a bad habit of losing. All of the reasons I was giving for my previous failures were euphemisms for something so basic: I stopped putting one foot in front of the other.
The next morning I sat down, pieced together a training plan and signed up for three races. (Putting on my sneakers, going outside and running is only part of it!) And then I told my husband he was doing it, too. (Sorry, Glen!) At the beginning, my bad attitude plagued me—I'm not good at running; my legs are too short; my hips aren't built for this—and running for even 90 seconds left me winded and downtrodden. But because I had a clear schedule and an end goal, I stuck to it. We woke up before the sun and we ran a little more each day, and a little longer each week. And on December 16th, we ran our first 5k.
Three miles never felt so glorious. :)
Our training continues for our upcoming 10k in February and Half Marathon for my birthday in May.
Stepping back, 2012 was both wonderful and terrible, as full years are wont to be. I started and ended strong in many respects, but let myself languish in the middle because I quit setting regular goals for my time. Day to day, I got done what I needed to, but in greater efforts I treaded water for a lack of direction. I stopped putting one foot in front of the other. And I don't think I was alone.
As I flipped the calendar for an albeit metaphorical fresh start, I went back and read what I wrote at the beginning of last year. I inspired myself to try again, and having reached my 5k goal in December, I approach this year with the following overall feeling:
Our fallibility knows no bounds. Neither does our capability.
So with that, I'd like to share my plans for 2013.
Goals for 2013
Continue to grow, nurture and strengthen my personal relationships
Create a personal financial budget that includes clearer goals for retirement savings and paying off our home early
Complete one major house remodeling project (I see three on our horizon this year—garage, roof, siding—but home plans often veer off course)
Finish the rebranding of my business (which will encompass a lot of big changes)
Implement better systems for organization (financials, files, paperwork, mail)
Run at least 800 miles, including a 10k and half marathon
Design and print our wedding album
Continue to buy local and organic foods and experiment more with vegan and raw recipes
Choose a travel destination and book tickets (if it's budgetable, of course)
Read 12 business and 12 personal books
Live by a more regimented schedule, including setting aside specific times for: Reading, journaling, exercising, working, blogging, cleaning, etc. (a holdover from last year that I continue to struggle with)
(This is vague, but…) Be more open and sharing
Learn to read music and play 15 songs on the piano
Learn basic metal smithing and stone setting
Move more (10-12k steps per day, all year—this is tough when your job involves mostly sitting at a computer. Hey, FitBit!)
Teach a beginning photography workshop
Get back to posting monthly goal blogs
Goals for December:
Sign up for piano lessons
Practice piano one hour per day, Mondays through Saturdays
Do a serious file purge and clean up on my desktop
Set up financial software and budget tracking
Finish cleaning and organizing my office
Write a 2012 business retrospective
Read Ishmael and The Seven Habits of Highly Effective People
Perfect Veggie Pho
Write and mail a letter to my great aunt and uncle
Collect and dissect 15 inspirational web designs (10 good, 5 bad) for my rebrand
Walk 10k steps each day this month
My sneakers are on and I'm ready to go. How about you: What are you planning to do this year? Want to do it with me?