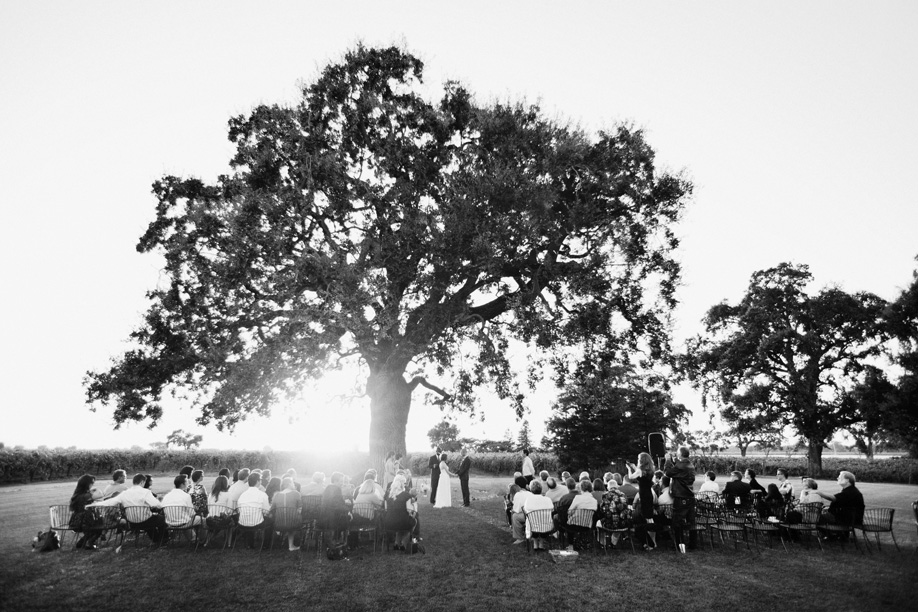 One of my favorite images from our wedding last October, by Bobbi+Mike.
For Glen and me, 2011 was a year of changing circumstances. A whirlwind of upheaval and emotional movement, of clashing and coalescing desires and dreams. Neither of us could have predicted a year ago that we would stand where we are today. But hindsight helps us take stock of the steps, leaps and jumps that brought us here, and (hopefully!) affords us the boundlessness of optimistic vision required to plan for the next 12 months.
My personal highlights of the last year boil down into five simple, life-altering events: Moving to California; Glen's new job; Birth of our goddaughter; Buying our first house; Getting married.
If those were the only things I did with my last year (and at times it felt that way), I would still be happy. And I SHOULD still be happy, because I am lucky to have loved and lived the way I did in 2011. But I won't lie to you. Even in spite of all the change, expansion, beauty and joy I experienced in my personal life, last year was downright awful for me as a business owner. Moving a new, small business — particularly one that relies heavily on word-of-mouth advertising — 3,000 miles is a monumental task. I fully expected it to be difficult; it would have been naïve and stupid of me not to. But the lull of obscurity born of starting over in a new market was long and lonely.  But I am thankful to acknowledge there were a few bright spots (namely our styled shoot from last spring, and beginning and fostering sweet and meaningful relationships with some wonderful local vendors who have become dear friends), without which I'm not sure I would have survived the quietness of last year.
But! Patience and hard work seem always to win out, and things are beginning to pick back up for me. I'm three weddings away from meeting my bookings goal for this year, which is a wonderful feeling, and bodes even better for 2013. On the horizon, I also have a couple more potential feature shoots in collaboration with some of the local industry's finest that build excitement in me in a way that little else does, and I am starting now to prepare for the upcoming year.
I give a little chuckle whenever I hear people eschew new year's resolutions or goal setting. I have for a long time viewed goal setting as the creation of a roadmap toward betterment. The new year or a new month may be a more common time to use reflection as a source of renewal for the future, but their states of cliché make them no less opportunities for change. And really, no matter how big or how small our goals are, don't we hope for the same end result: to be better, happier, kinder and more giving people? Nothing about that is worth dismissing, I say. So, during the course of January, I sat down and thought about where I'd like to be surprised to find myself one year from now. Here's what I came up with…
As I look at 2012, some of the overarching themes for my year's goals are:
Work on self-discipline as a means of deeper personal improvement
Grow, nurture and strengthen my personal relationships
Seek out and embrace opportunities for learning
Face successes with humility and failures with aplomb
And larger goals for which I plan to lay out smaller monthly steps are:
Live by a more regimented schedule, including setting aside specific times for

Reading
Journaling
Exercising
Working
Blogging
Cleaning, etc.

Attend one photography workshop
Create a more engaging presence through this blog
Craft a stronger brand and brand experience for my business
Complete one major house remodeling project
Continue a quest for physical health and wellness
And of course, for the month of February specifically, my goals are a bit more short term and measurable:
Bust out my adult version of a kids' chore chart and begin the implementation of a refined schedule by getting my house in shape!
Begin each weekday morning with either 45 minutes of reading or yoga
Finish "How To Win Friends & Influence People" — Anyone whose business it is to work with or serve customers should read and reread this book.
Embrace my newfound vegetarianism and explore my options — Yep! I took the plunge!
Schedule a physical
Finish painting the interior of our house (

office

, bathrooms,

closet

)
Reupholster our couch
Blog about our wedding!
Completed December Goals:
Take written stock of 2011 and write new goals for 2012
Finish Christmas shopping by December 15th
Purchase and decorate our FIRST Christmas tree!
Start writing smaller, actionable to do lists each night before bed
Write all of my wedding thank you cards
Start planning our next winter styled shoot
Print and hang some of our wedding / engagement photos
Instate a new lead-tracking system
Build up to running three miles
Set up the new office / studio
One of those tough lessons that life keeps teaching me is that the only way to change is to actually get up and make changes.  And as is so often the case, the theme of the daily affirmation I read this morning was pitch perfect: "With peace in my heart, I step forward on my life's journey." My life's journey this year is to be a better, kinder, more conscious person. So, where are you going, and what's your plan to get there?