Anyone who knows me knows that I am rarely at a loss for words. I can yammer with the best of them—just ask my husband. This is particularly odd when you know how much I like to not talk. But this is a total digression, because my point is actually that I don't have words to describe how wonderful Lauren + Björn are (flashback to their engagement session and wedding). And if you know them, you will probably agree with me that there might not even exist the right words. They're just that genuinely kind, caring and beautiful. So instead I'll say here what I said on Facebook when I posted their sneak peek:

I ended 2013 with the type of session that makes my heart go pitter-patter. A beautiful couple, deeply in love and anticipating the arrival of their first child—a daughter—photographed in the warmth and comfort of their own cozy apartment. If everyone on planet earth wanted photos just like these, I could die a happy woman. :)
This sort of session is, without question, the type I want to do more of in the future. Showing people in their own spaces, just as they are. I can't help but imagine their daughter, looking back at these images as an adult. Having taken these photos in the apartment where L+B began their relationship and their journey as husband and wife, and now where they're starting a family, will make them all the more meaningful. And I don't ever want to hear from anyone that their house isn't "nice enough" to be photographed. Hogwash! Do you have windows? Do they let in light? Can you shove your clutter in a closet? Then invite me over! :D
Yammering over! Photo time!
Starting with a favorite! Just think how important this photo will be to their daughter in the future. Pardon me while I go find my tissues. :D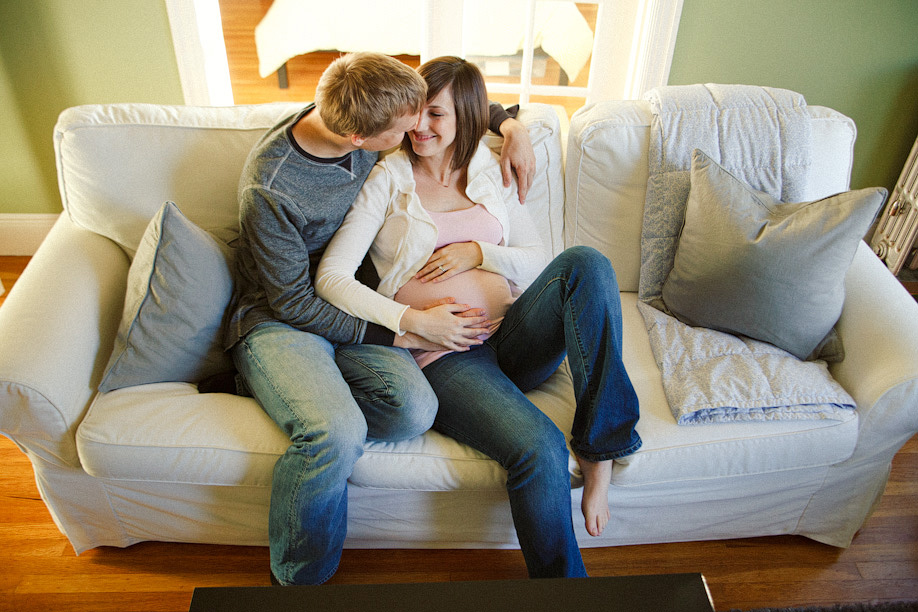 I love pregnant bellies, and Lauren's is perfect!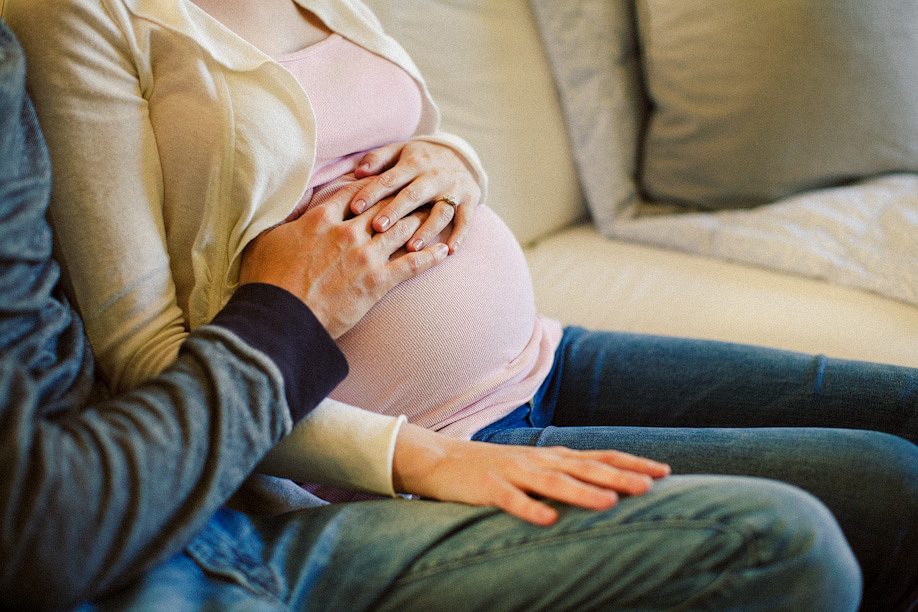 Another favorite. This image was by request, and I think we exceeded expectations. So beautiful.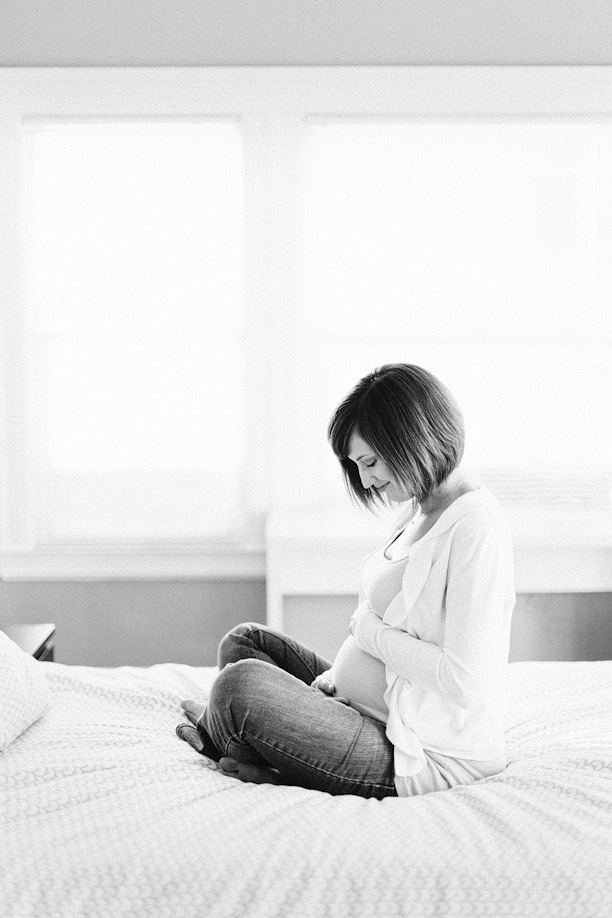 Sometimes you can tell how kind a person is just by their eyes. Björn is one of those people (so's my husband!); he wears his love for Lauren on his sleeve and it is heartwarming to see. Just look! He's so excited to become a dad. :)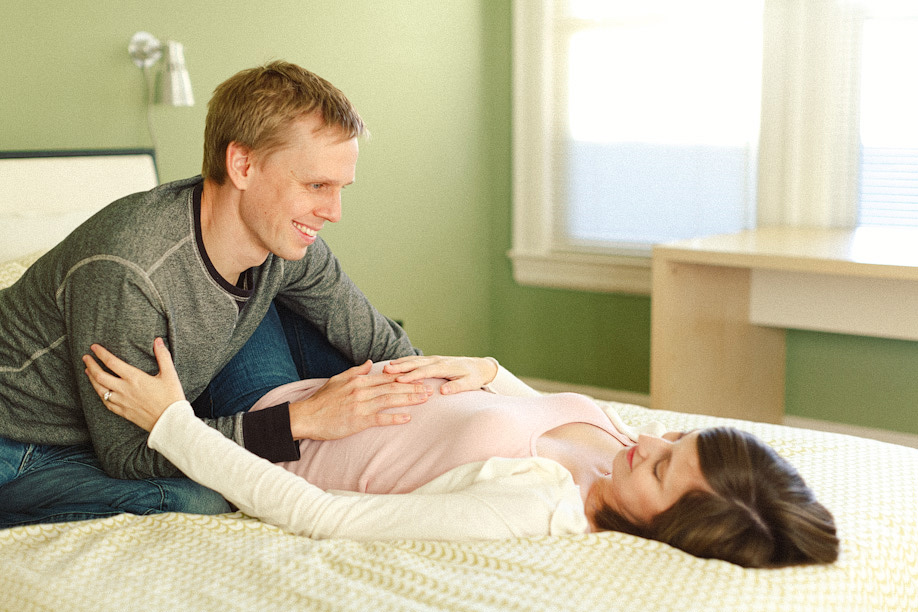 This was actually just a test shot to check light and turned out to be a favorite. I love it because they weren't paying any attention to me at all. :)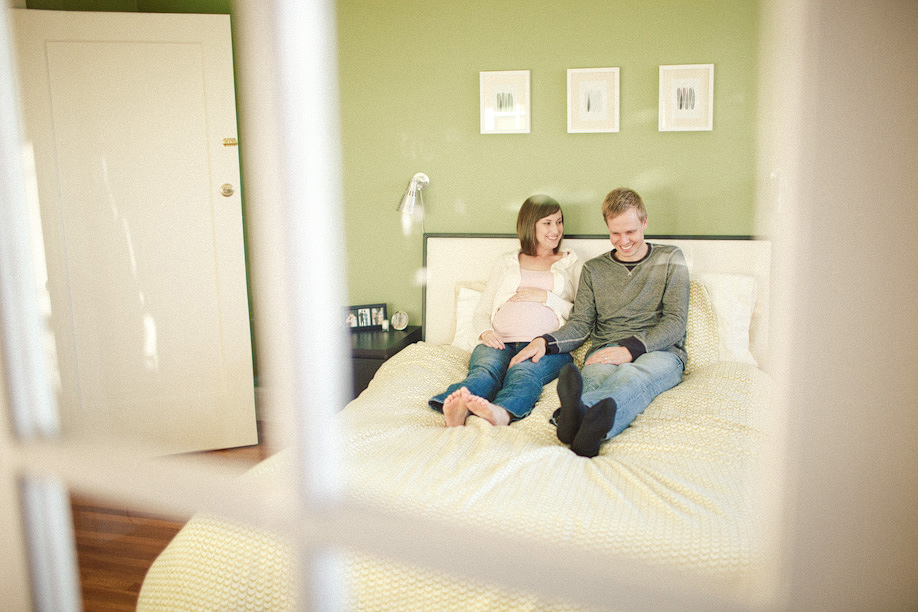 Be still my little heart. Favorite.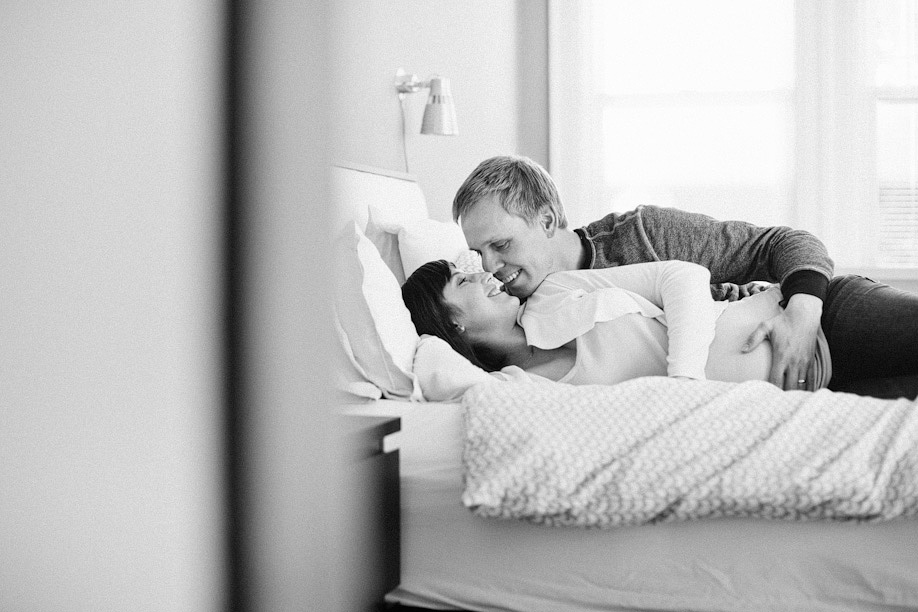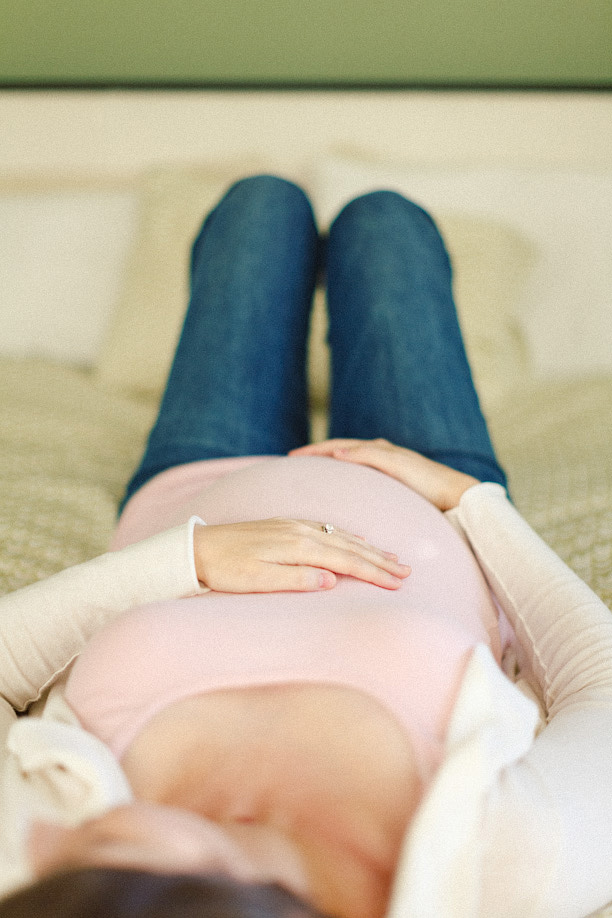 The light in their apartment was unreal. Their apartment in general was unreal; it was perfectly simple and perfectly them.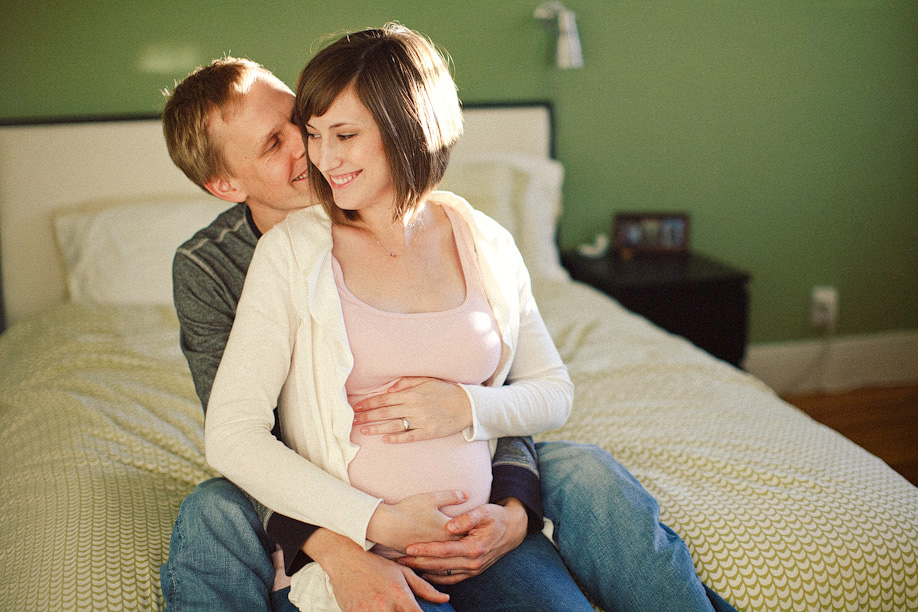 I'm pretty sure Björn was making stupid faces at Lauren to get her to laugh. Success! :D (P.S. Inspired by this photo of Diane Keaton. I think we did better.)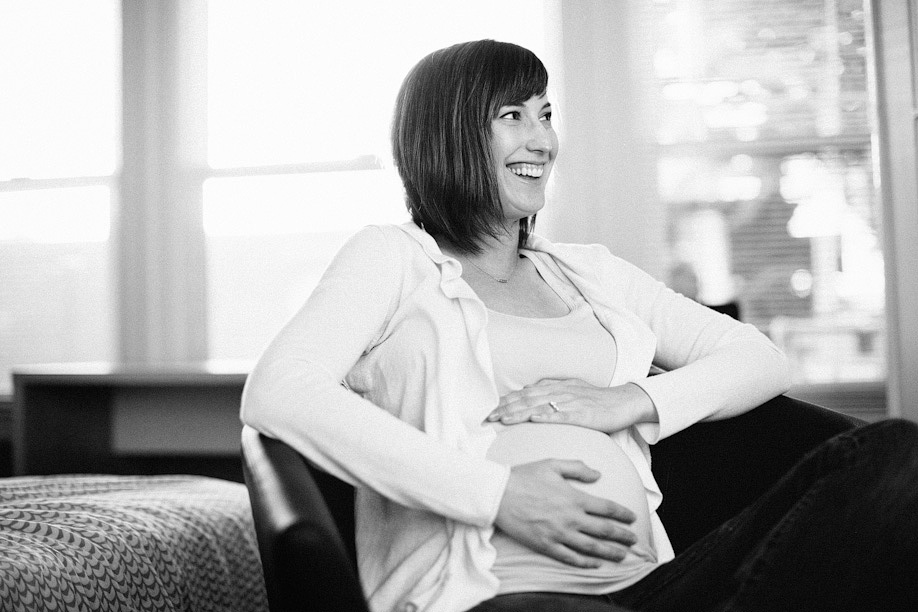 To end their session we dashed up to their roof before the sun completely set. That rusty smudge in the background of the photo on the right? The Golden Gate Bridge. The photo on the left? Favorite.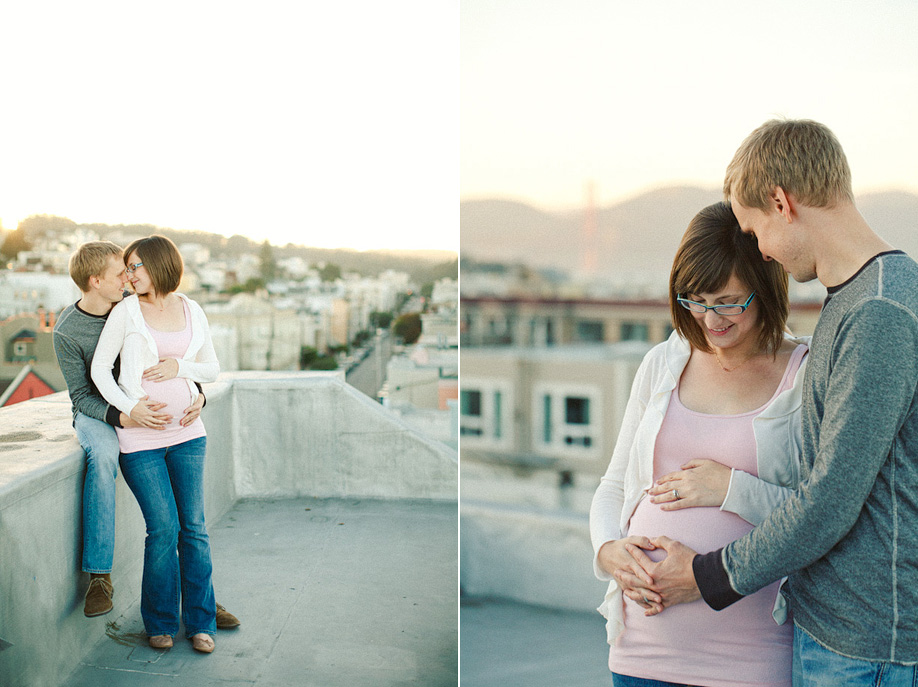 I just went back through and proofread this blog post only to realize that I labeled almost every image a favorite. I cannot tell a lie! Lauren + Björn, I have adored you since the moment I met you two years ago to talk about your wedding. I am so excited for what your future holds. Your gentle, sweet spirits will serve you and your family so well, and I have the utmost confidence that you will walk gracefully into parenthood. I look forward to meeting (and photographing!) your baby girl, and I wait patiently to learn her name and see how she takes after each of you. She is beyond lucky to have you as her parents—she is blessed. Thank you for asking me to document this season in your lives; I hope you love your photos. xo, M