Those of you who have been following along for awhile will recognize these two from their engagement session and wedding back in 2012. If I'm being honest (and when am I not?), their wedding is still one of my favorites, both in memories and in photos. So imagine my joy when Meg + Greg announced not only that they were pregnant, but pregnant with TWINS! Twin boys, to be precise. And would I please photograph them? Uh, duh. YES. I literally squealed when I heard, because this blessing could not have been given to two more kind or deserving people. There is a love and comfort between them that thrills me. But photos show it better than I can explain it, so let's get on with it!
They opted to do their maternity session in their home, which I absolutely love. The easiest way to personalize your photos is to take them somewhere meaningful to you—and what better place than this? :D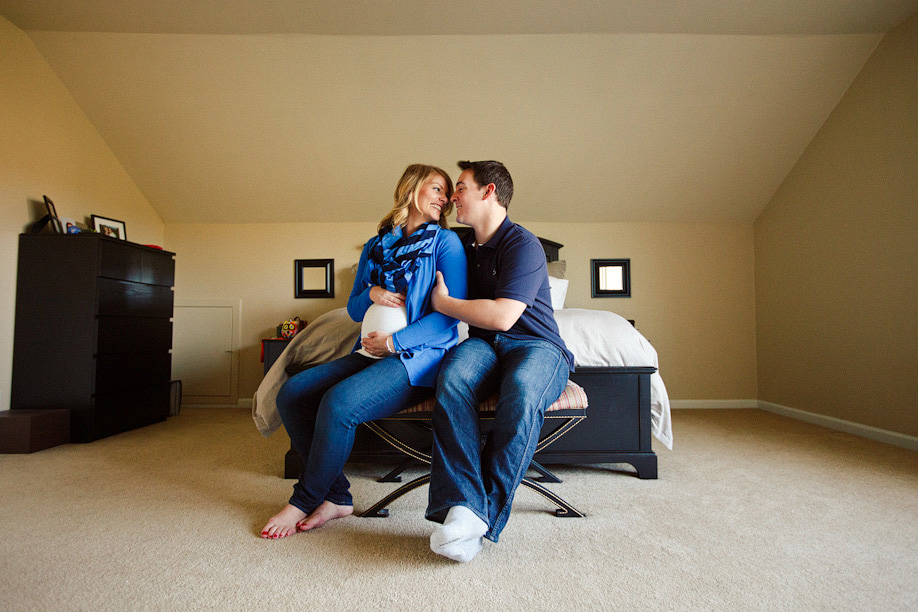 Seriously, Meg. I couldn't love you and your crinkle-nose smile more. :)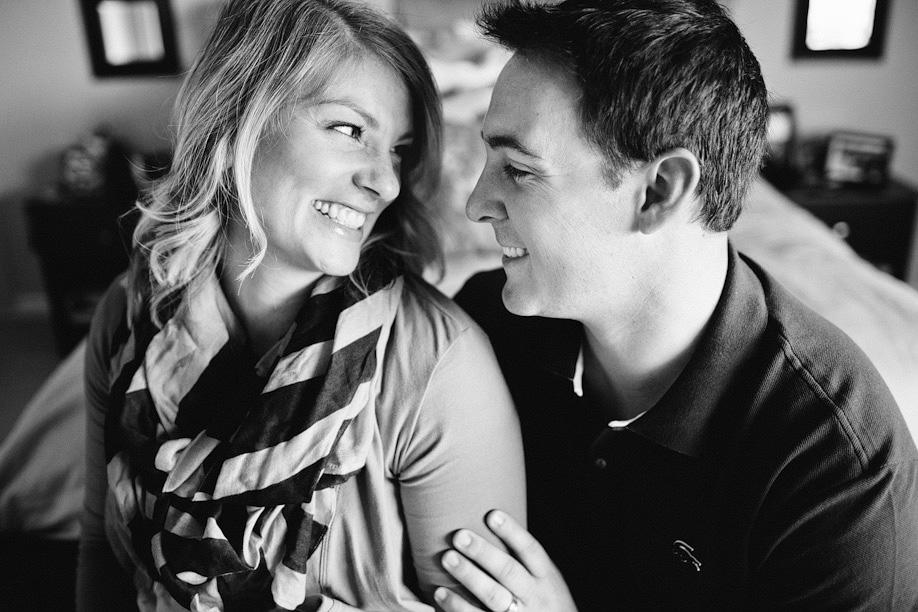 So, I wanted to do some photos on the bed, and we got everyone into position before I fired off a few shots: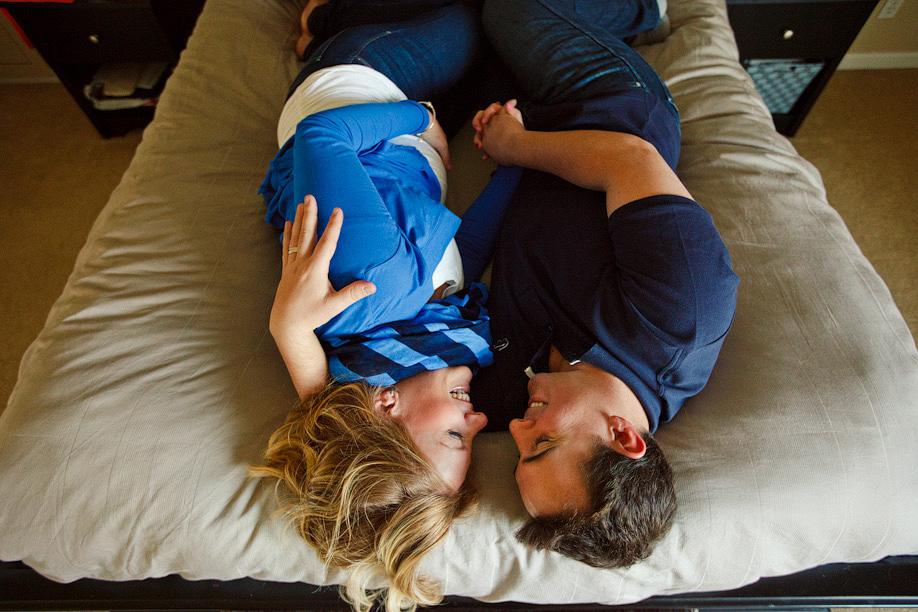 And not a moment later, their first baby came barging in and made herself comfortable. Hi, Khloe! :D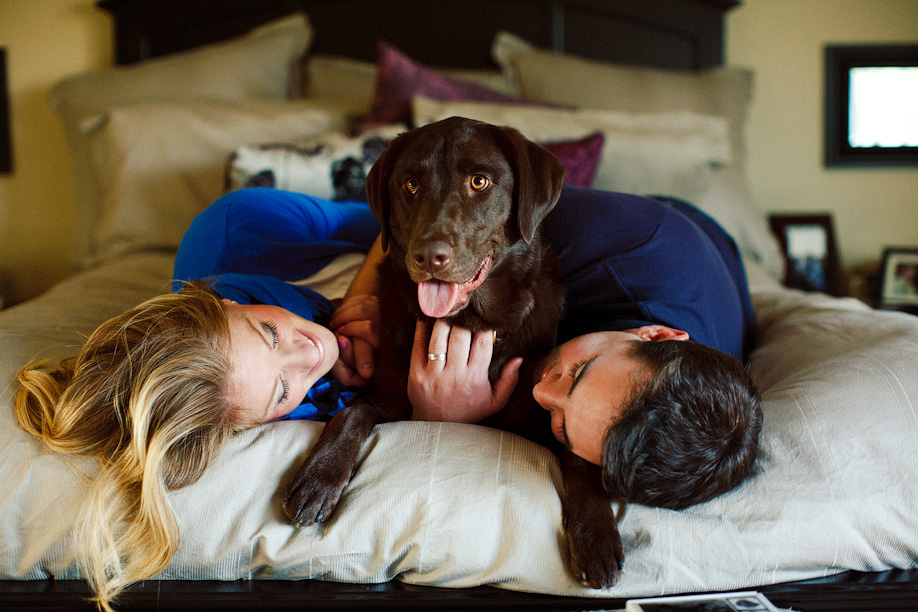 When I drove to Meg + Greg's to drop off their wedding album awhile back, she gave me a tour of the place. She said this window seat was one of her favorite spots in the house, and I can see why. Those frames on the wall? FILLED with their wedding photos. Melted my heart. :D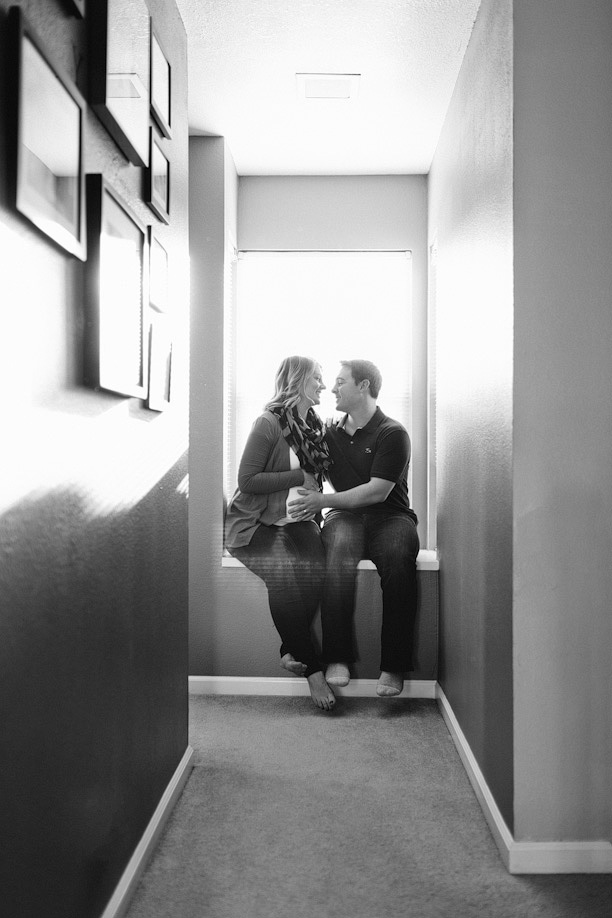 But this angle is my favorite. :D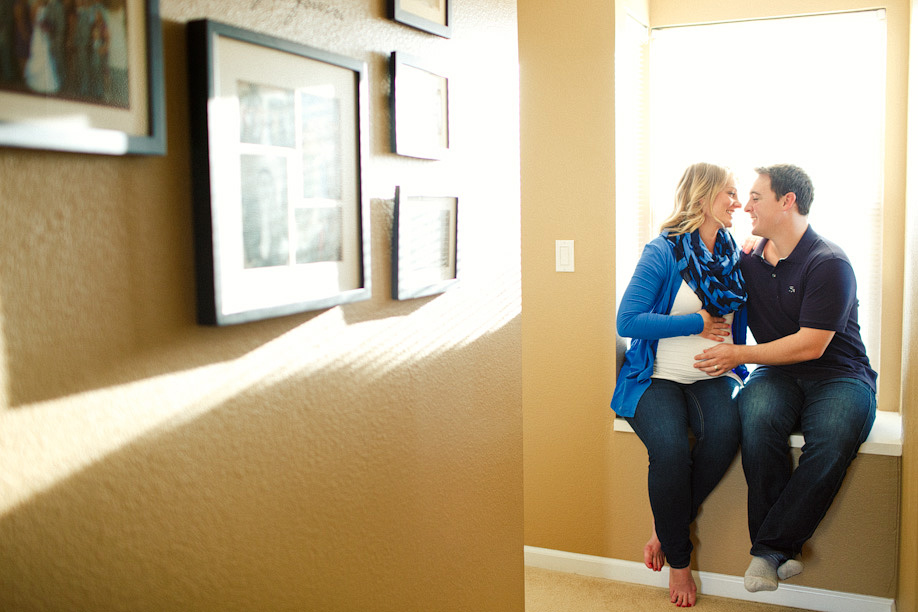 Meg, you are beautiful. Totally and completely beautiful.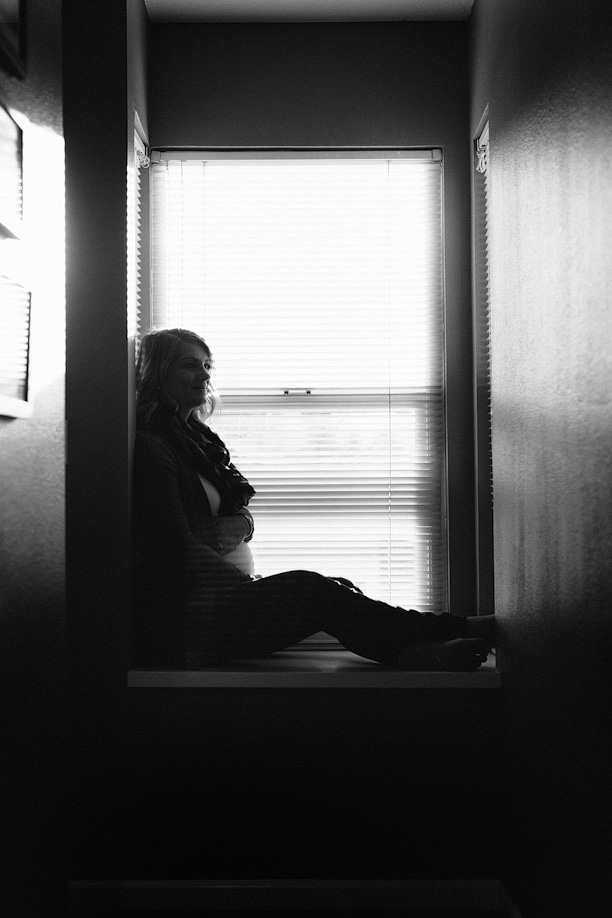 They've already got the boys' nursery set up, so we headed in to take some photos. Khloe is not one to be left out, and she had some other ideas for us. :)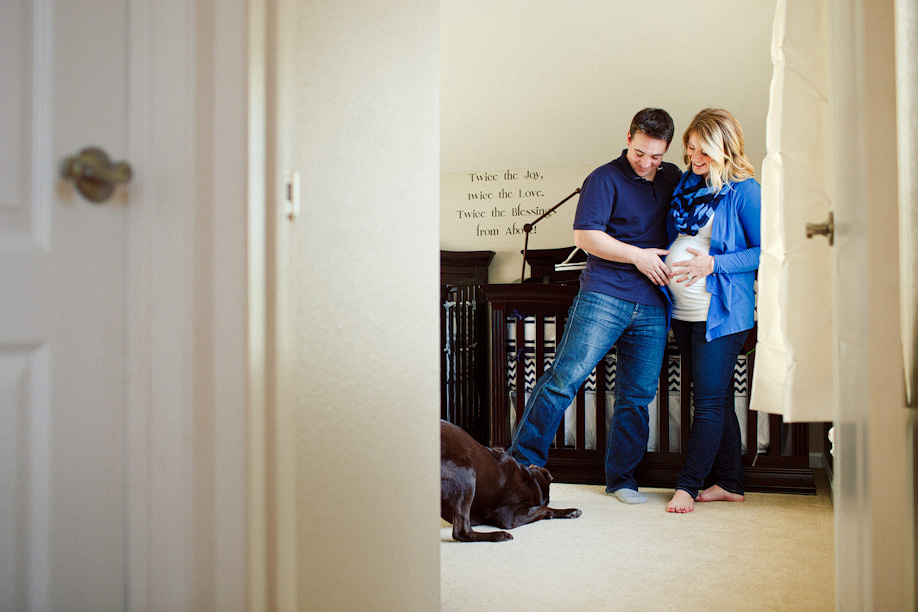 So we made it work! Meg, I know already that these will be your favorites (she's just as pet-obsessed as I am!). :D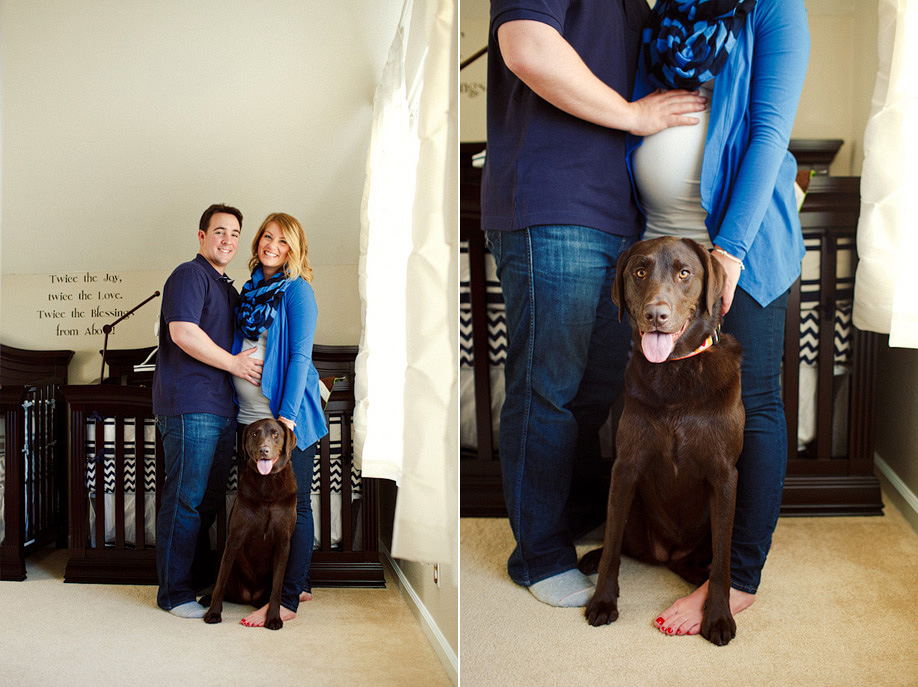 Guys, you're having twins. TWINS. Still blows my mind.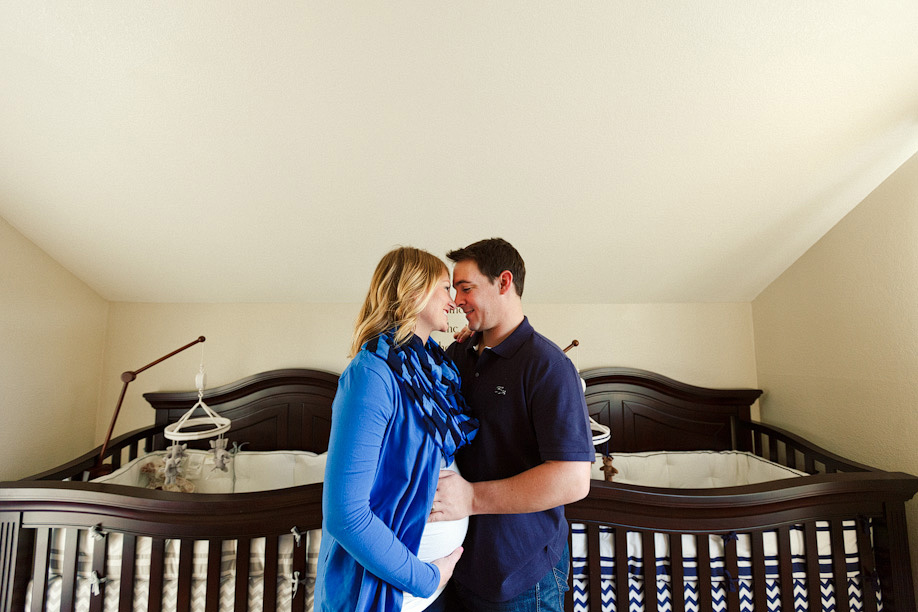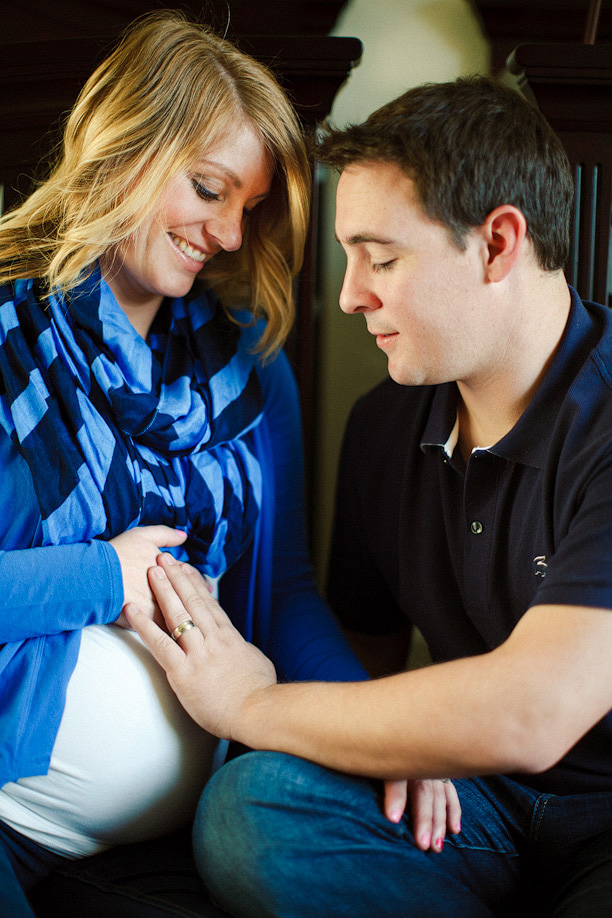 I LOVE photographing people at home.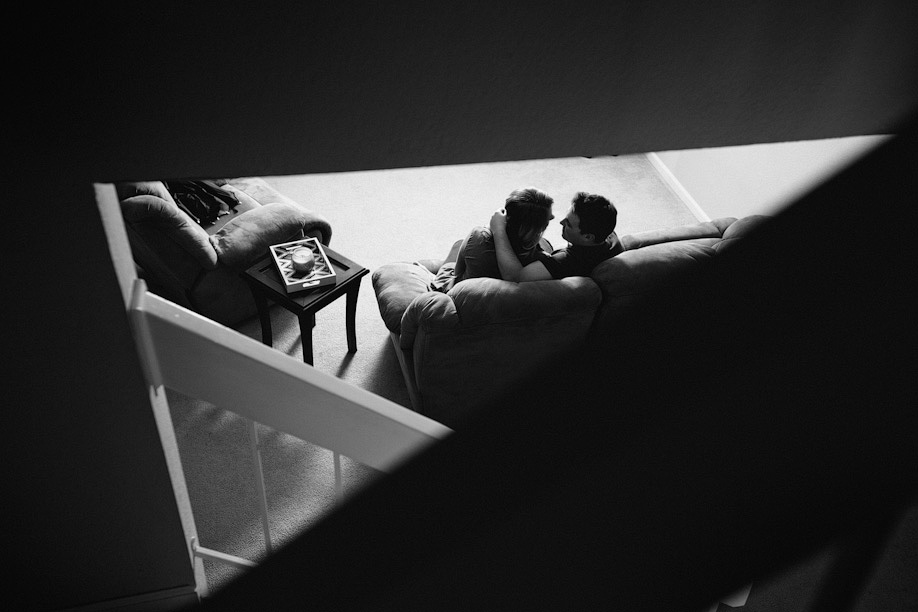 We jetted outside to catch just the last few rays of sunlight that evening. The cherry trees were in full bloom. As was their cuteness. Favorite!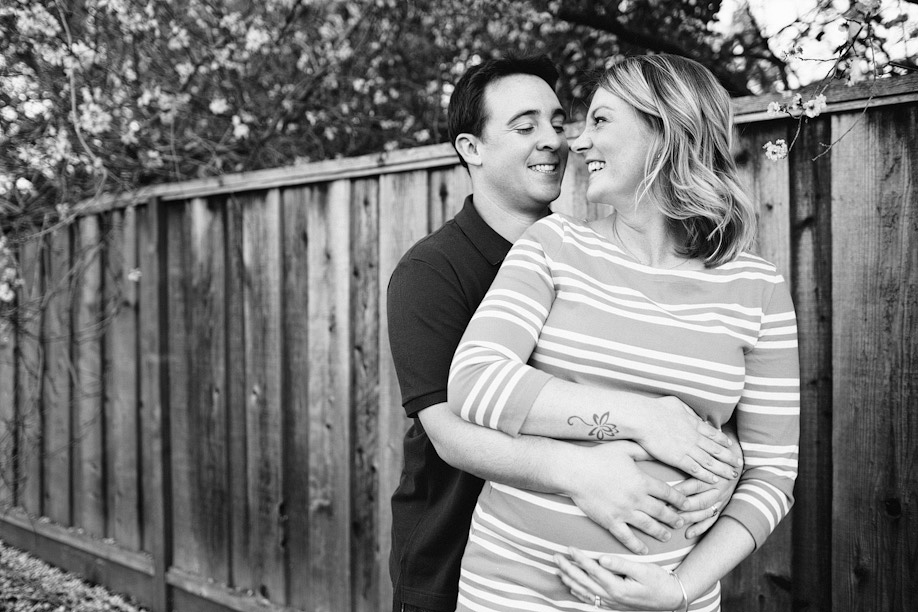 I mean, c'mon guys. :D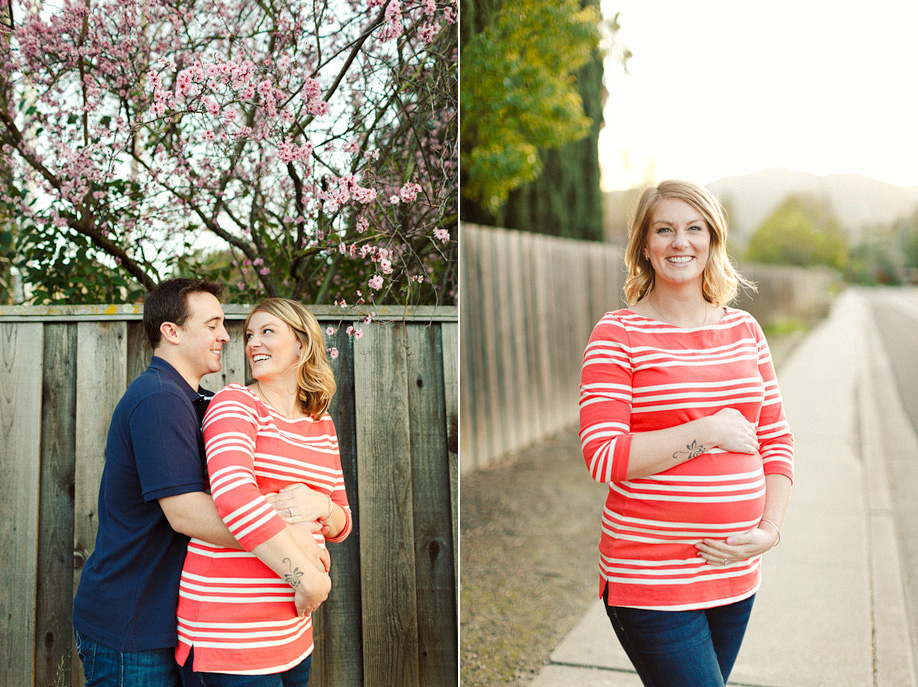 I'm only sharing this photo to tell the funny story that goes with it. Meg + Greg are both high school teachers. And Greg coaches basically every sport that has ever existed on planet earth. As such, he's pretty well known around town. The street we're sitting on here is not a quiet one, and every single time a car drove by, he buried his head in Meg's shoulder to avoid being recognized. I hope these photos were worth the potential embarrassment, Greg! :D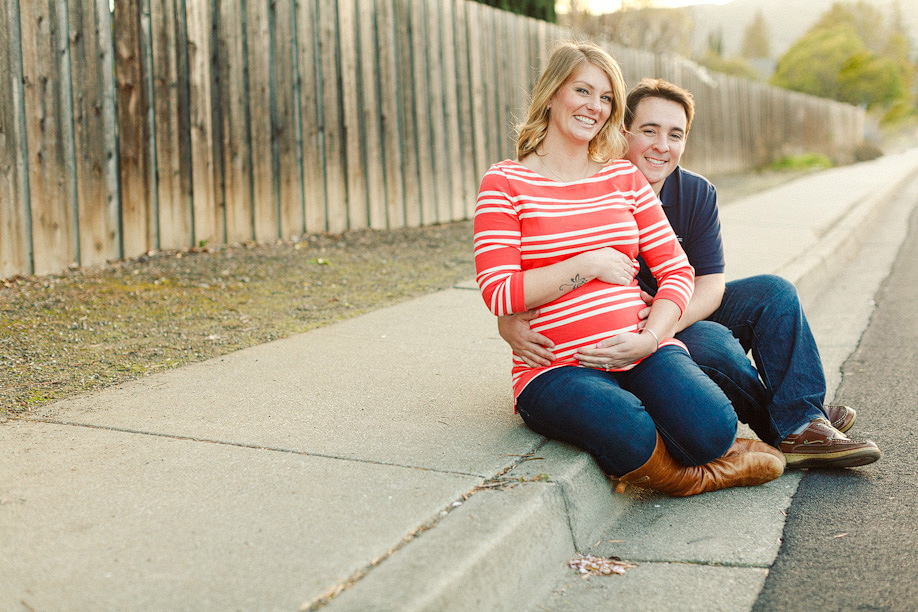 You make pregnancy look goooood.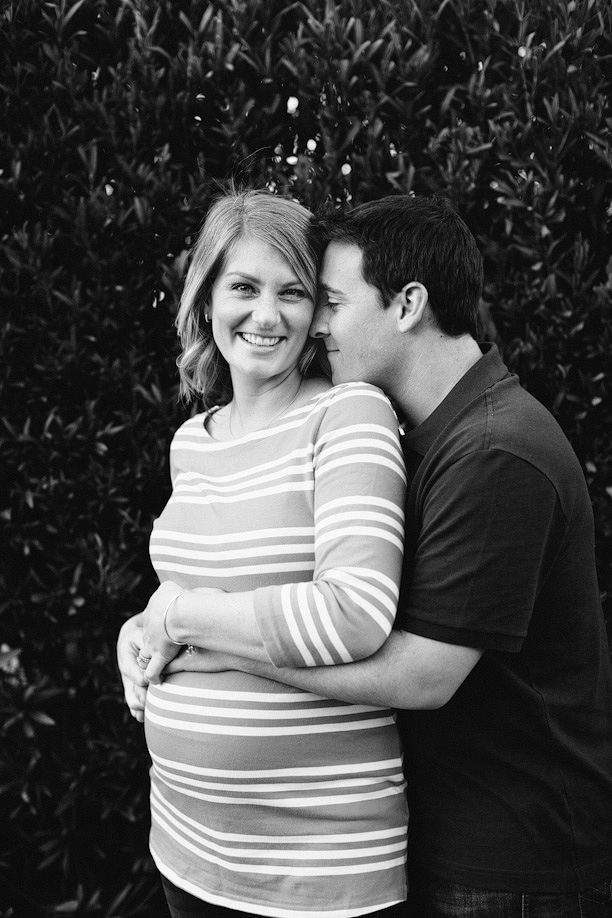 That photo on the left? Total favorite. Because it reminds me a lot of this image, which I know is one of Meg's favorites from their wedding. Greg is so good at making her genuinely laugh, which is something that cannot be faked, and is one of the things I love about their relationship.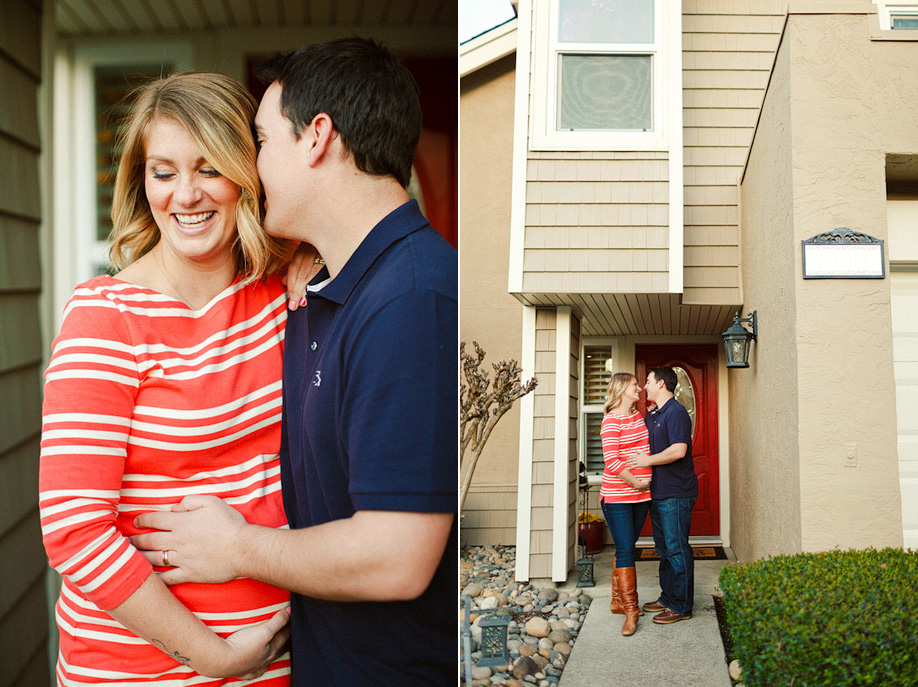 Oh, guys. I am so, so, so very excited for you and your future. Having spent time with your families, I know with complete confidence that the boys are being welcomed into infinite love and support. You will be lucky to have these babies, but rest assured they are lucky to have you, too. And even though your hands are about to be very full, I don't know two people more up to the challenge than you are. Let's just hope they like soccer! ;)
I cannot wait to meet these babies, learn their names and study their faces. I hope you love your photos, and that they help you—and some day your boys!—reminisce about this sweet season in your lives. They'll be here before you know it! xo, M