Oh boy to this couple's wedding. First of all, Meg was by far the most laid back, relaxed bride I have EVER seen. Knowing the type of woman she is (poised, radiant, delightful), I should have expected it. She was so tremendously calm and happy and ready to marry Greg. Second, dear Gregory was all smiles all day. And there's nothing better than a happy groom. Add in their friends (who made up one heck of a sassy bridal party)  their families (who were so supportive and loving—Meg's mom planned the ENTIRE wedding), warm and breezy weather, and a WHOLE LOT of purple, and you have a recipe for a beautiful day. Don't believe me? I'll show you! :D
By the time I arrived to Meg she was basically ready to go. Just a quick lipstick touchup before she put on her dress: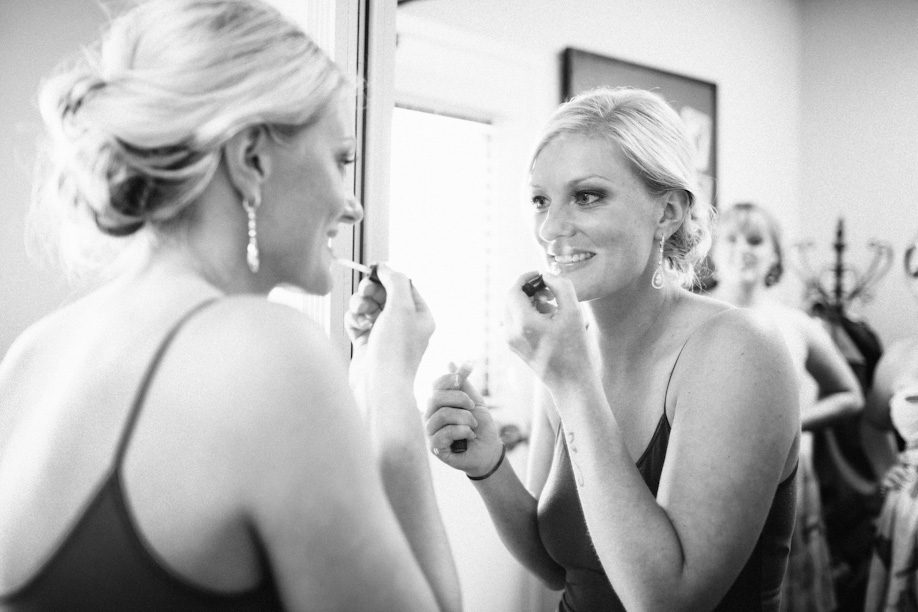 Meg gets a giant A+ for her shoe choice (and she and Greg are both teachers, so she knows the meaning of that grade!):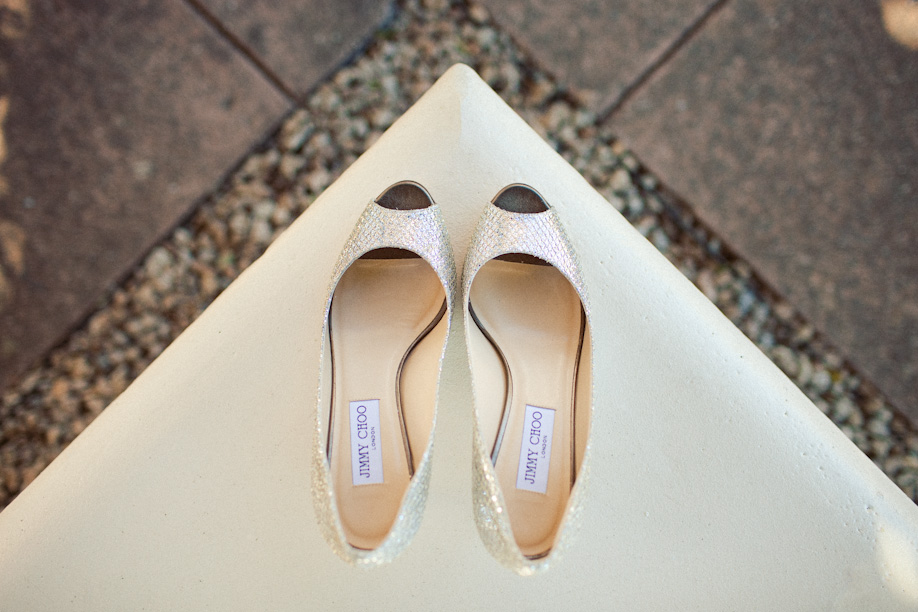 Oh, hello, lovelies. How handsome you both look! By the way, note the Bridal room on the right. I was on a stool with my back pressed completely into the corner for this shot. Smallest bridal room of all time! Made for a lot of laughs, though—right ladies? ;)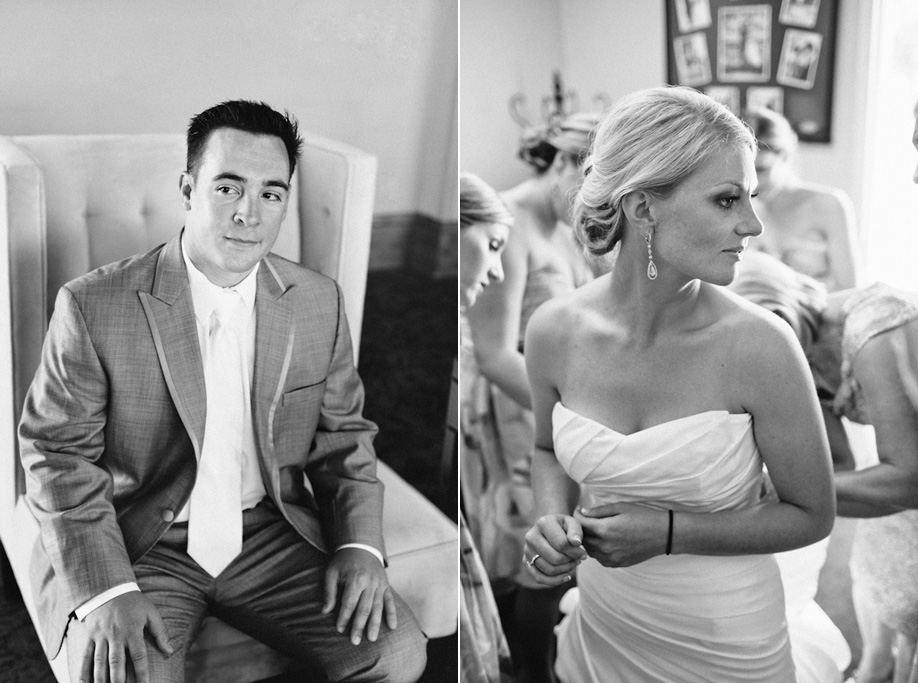 So, this is my favorite ring shot EVER. Finding a mirrored table made my dang day. Favorite #1: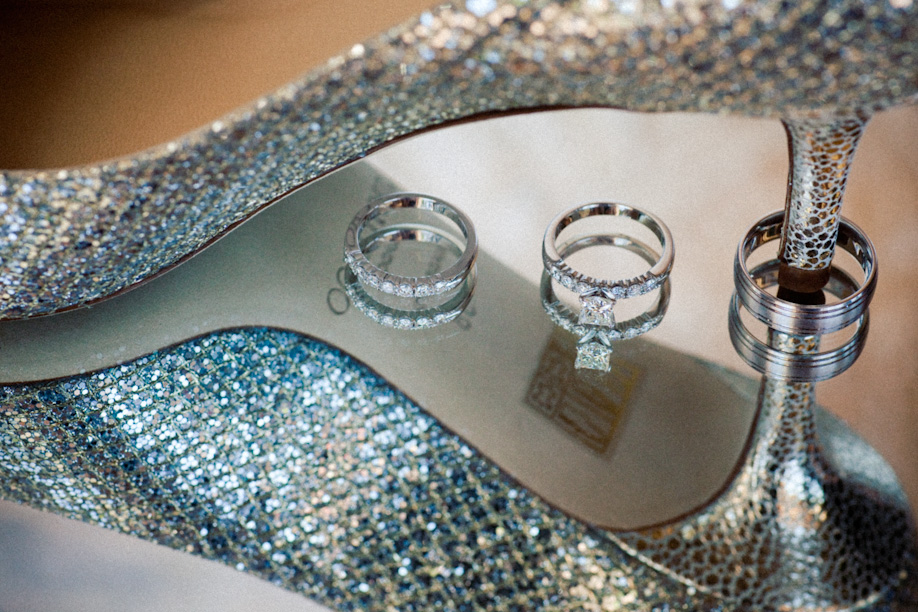 LOVED these dresses. Loved the ladies in them even more! ;)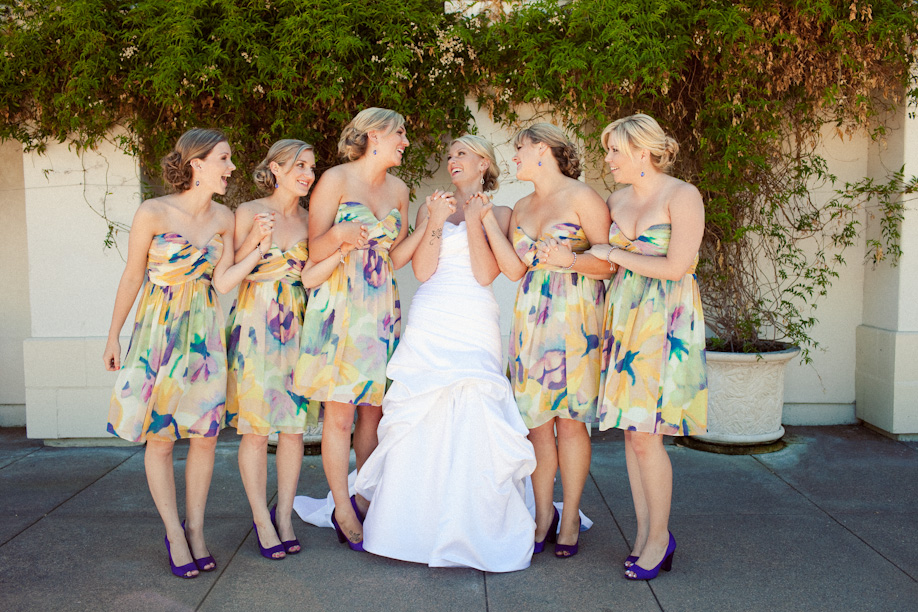 A little champagne to toast the day just before the ceremony started. I'm kind of obsessed with this photo. Favorite #2: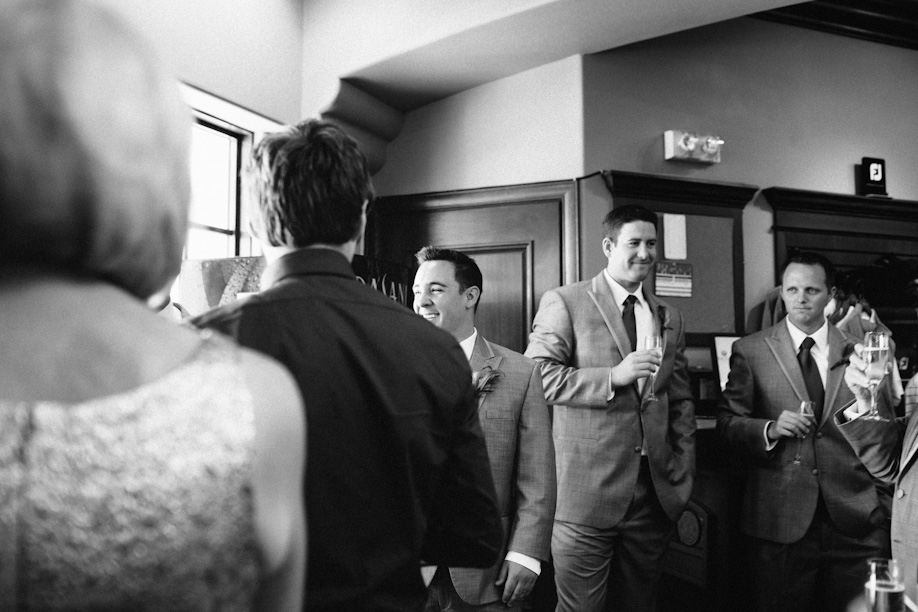 Meg's father has passed away. There was an empty chair in the front row to honor him and she chose to walk down the aisle on her own. Something about that gesture spoke so deeply to me about the strength of Meg's character, and I adore this image of her approaching her guests. Favorite #3: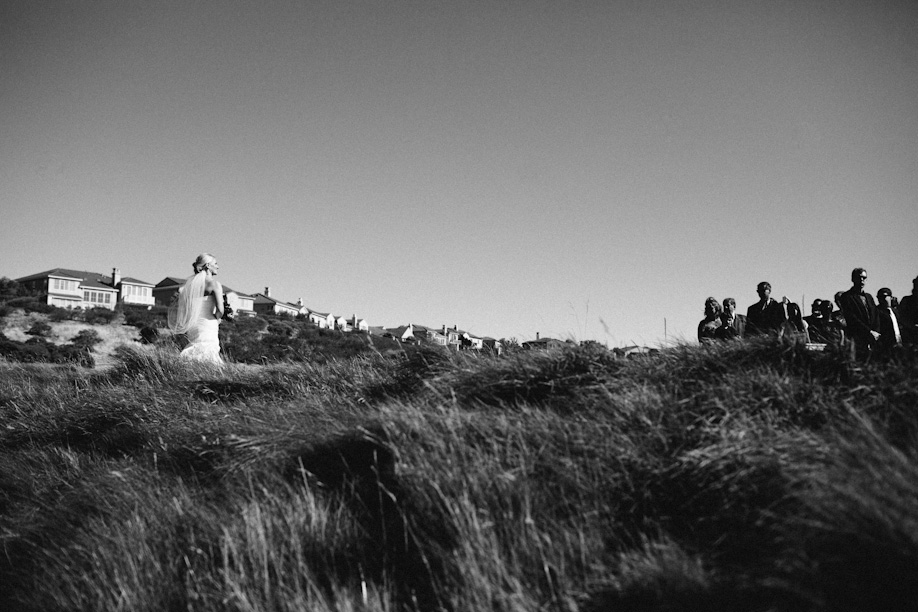 Meg + Greg stood apart from one another for the first third of their ceremony. This was Meg's face when they finally united. Perfection: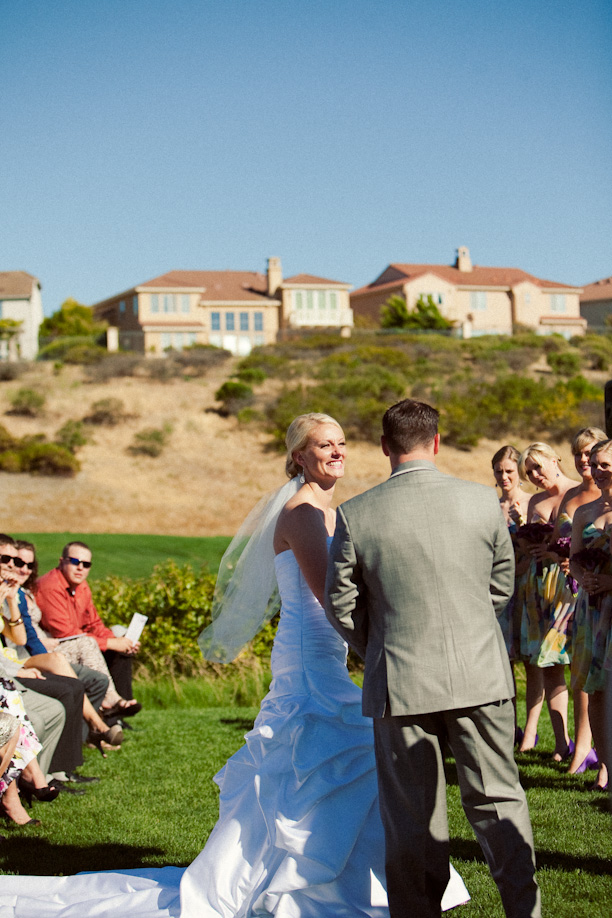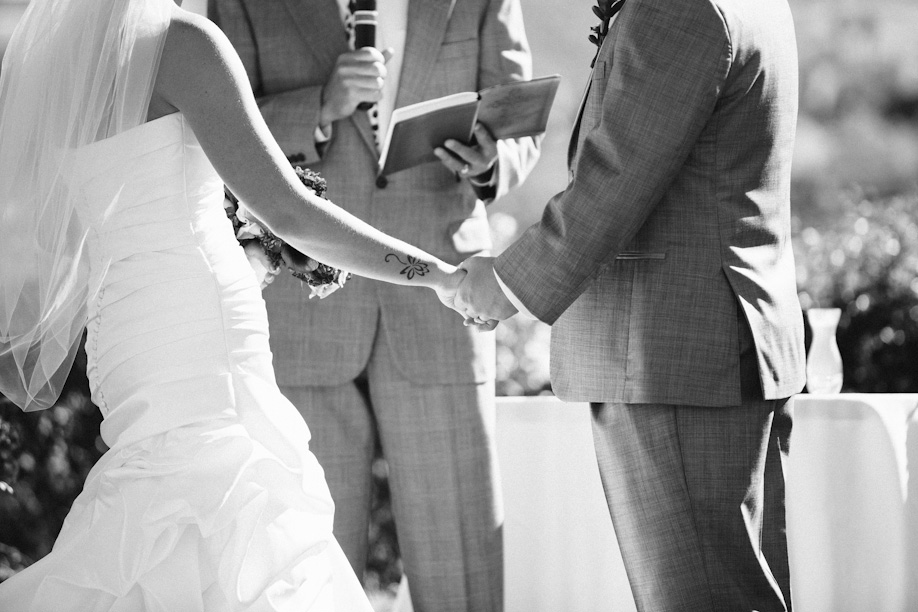 Don't take this the wrong way, but… the majority of the sermon preceding their vows was about Greg's butt and thighs. Maybe you had to be there, but it couldn't have been more apropos to them and their relationship. I think it goes without saying that it caused a lot of laughter (and maybe some pink cheeks on Greg's part!).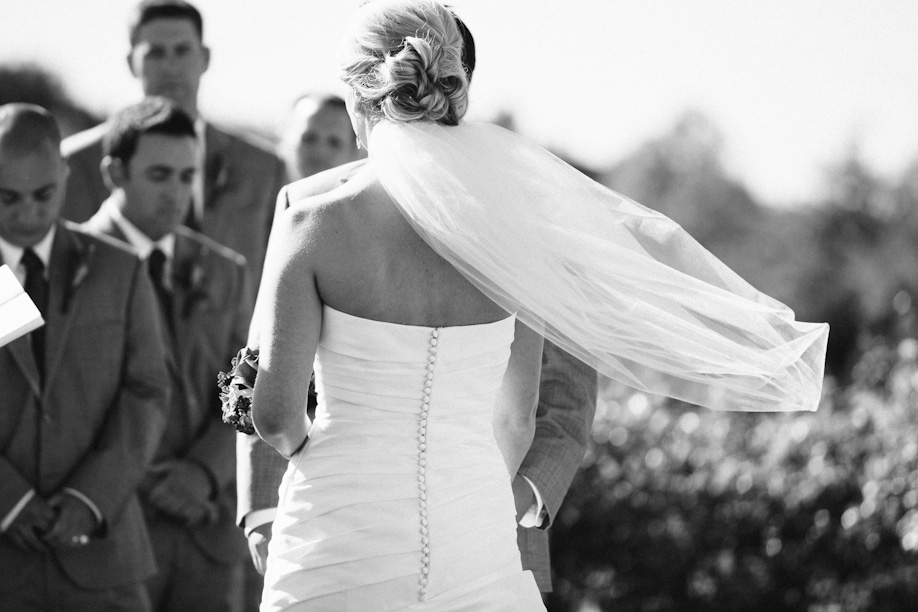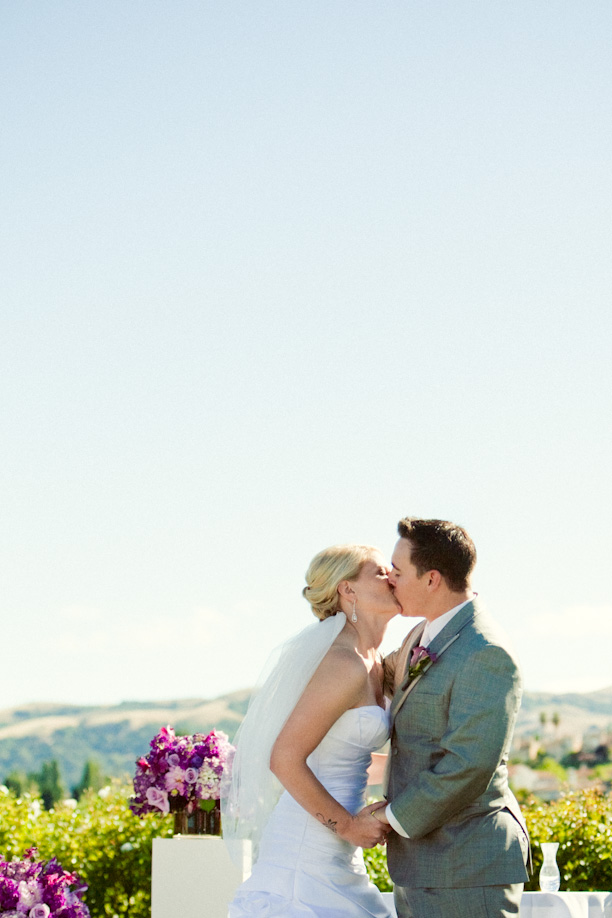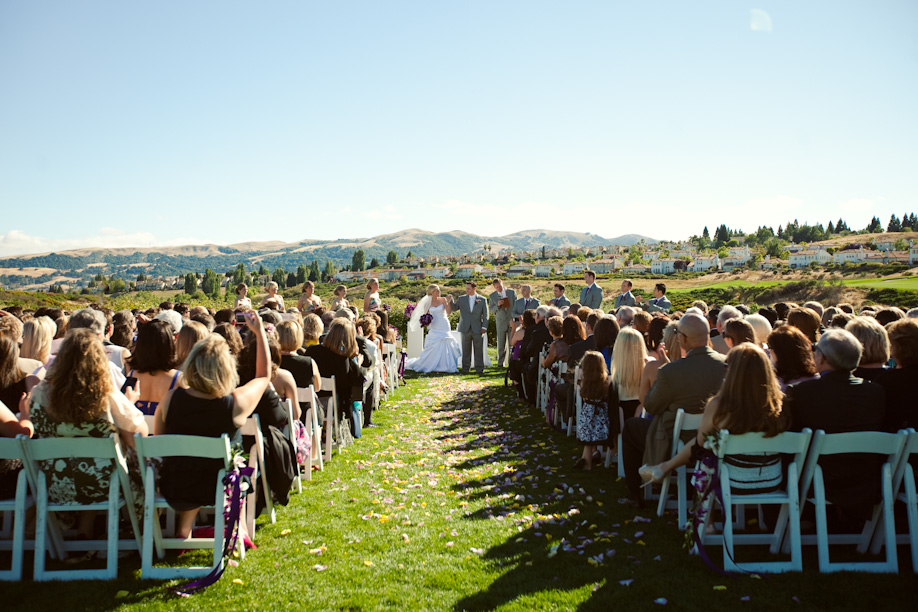 Mr + Mrs! Guys, can we talk about how well gray suits photograph? Yes? Okay. They photograph VERY WELL. :D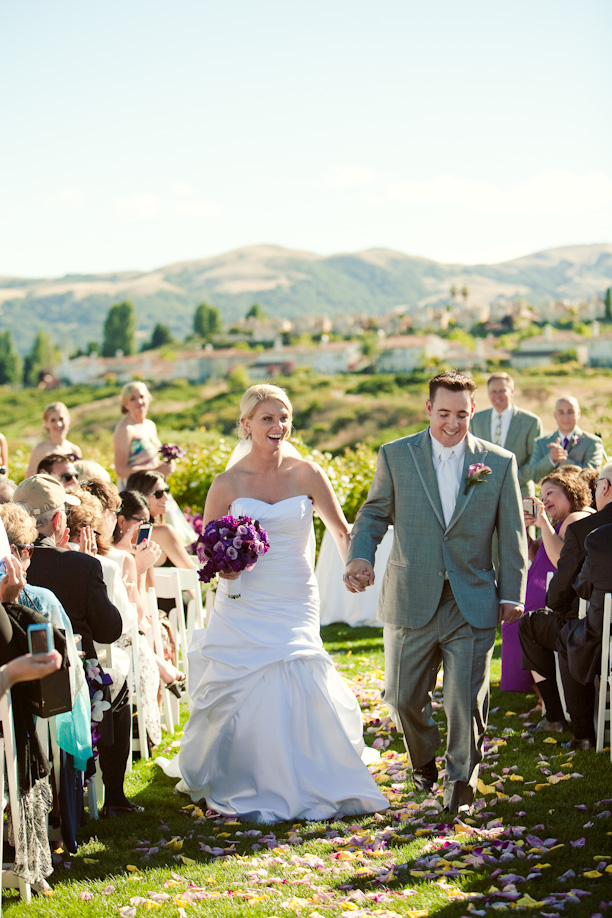 A little first dancing:
A little of Greg's parents laughing: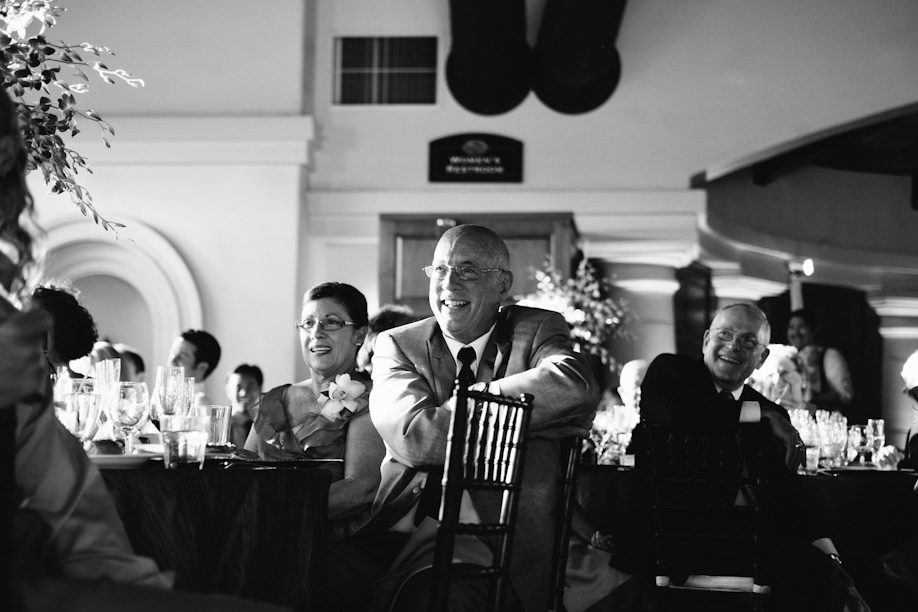 Meg changed into an adorable short dress for the rest of the reception. After she switched, we snuck them outside for some portraits before the fog rolled in and the sun set. Following are two examples of why it's a really good idea to have two photographers at your wedding. First, my view: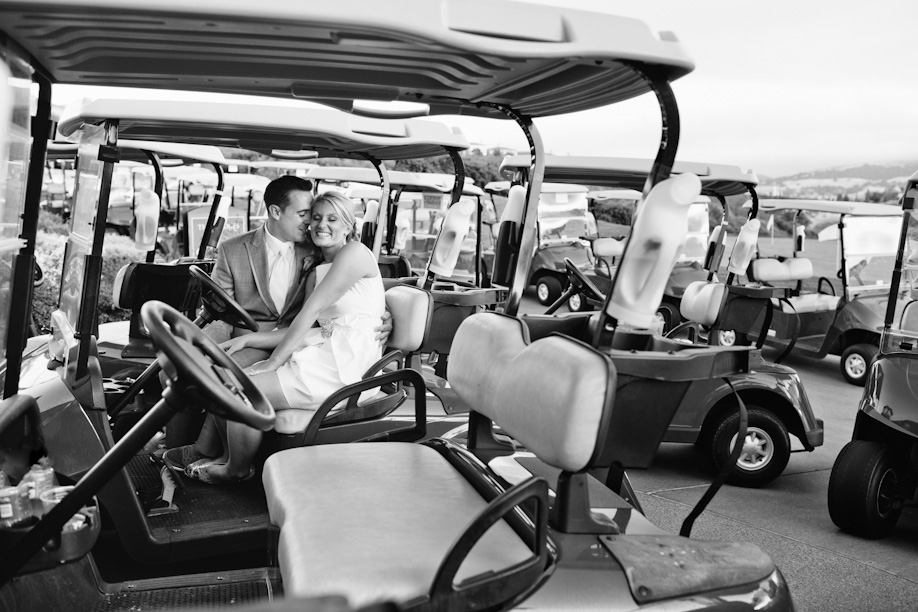 And another fab perspective of the same moment, caught by Nissa, my second shooter for the day: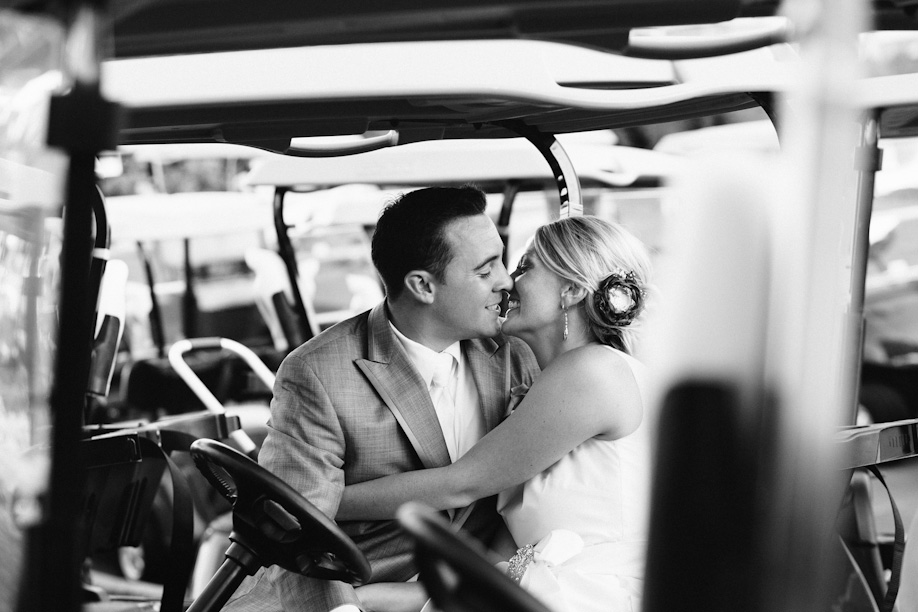 Again, my view. Can we take a moment to stare at Meg's hot, hot legs? YEAH.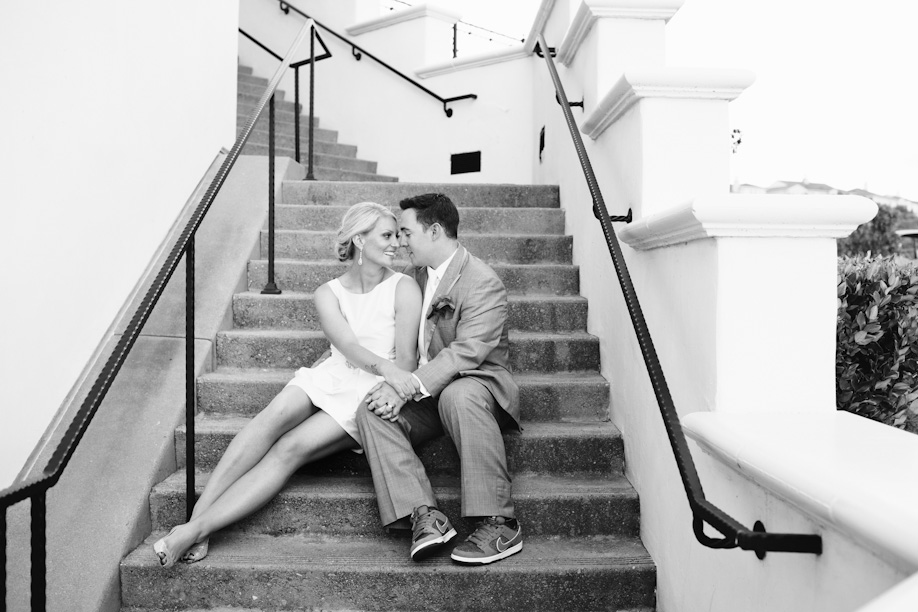 And this shot on the left, grabbed by Nissa. I adore this photo—Meg, you're GORGEOUS. (The one on the right's not so bad, either. :D)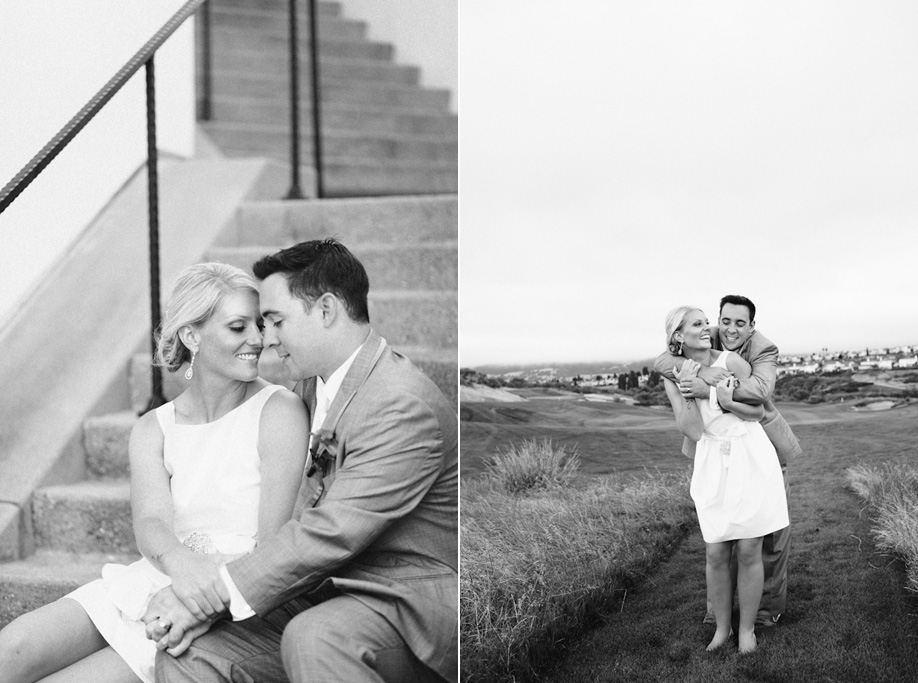 Seriously. Best country club of all time. I love the light in this one. Favorite #4: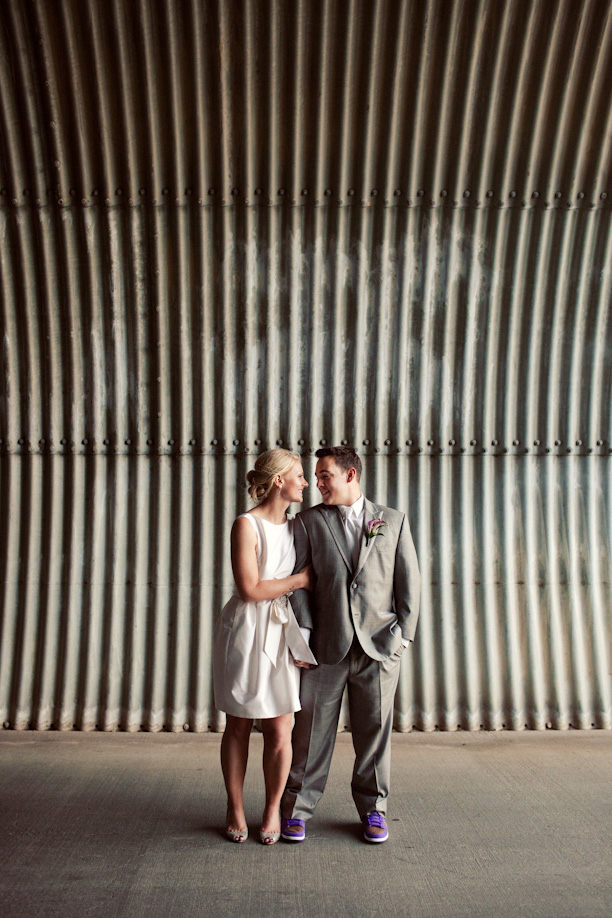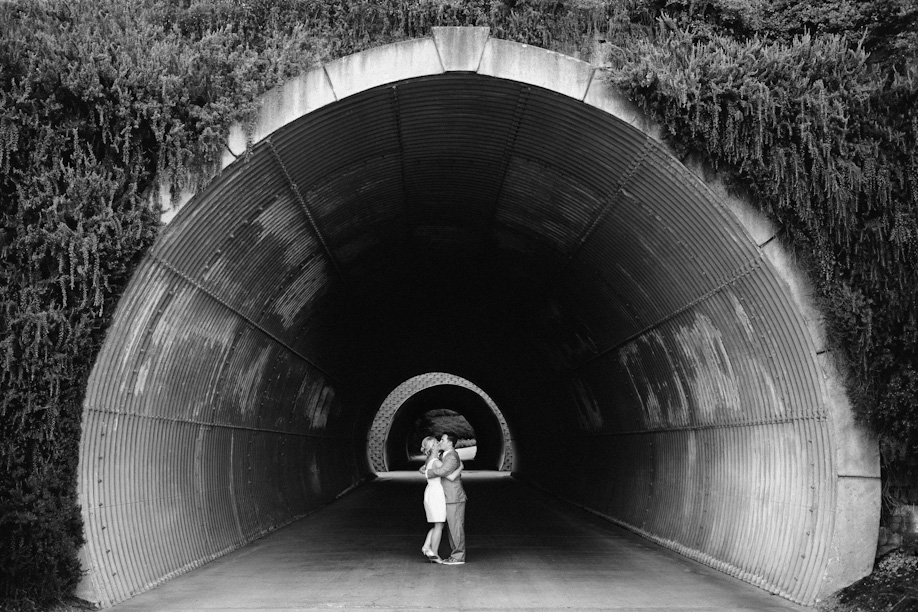 Ugh. Guys. Seriously. Favorite #5: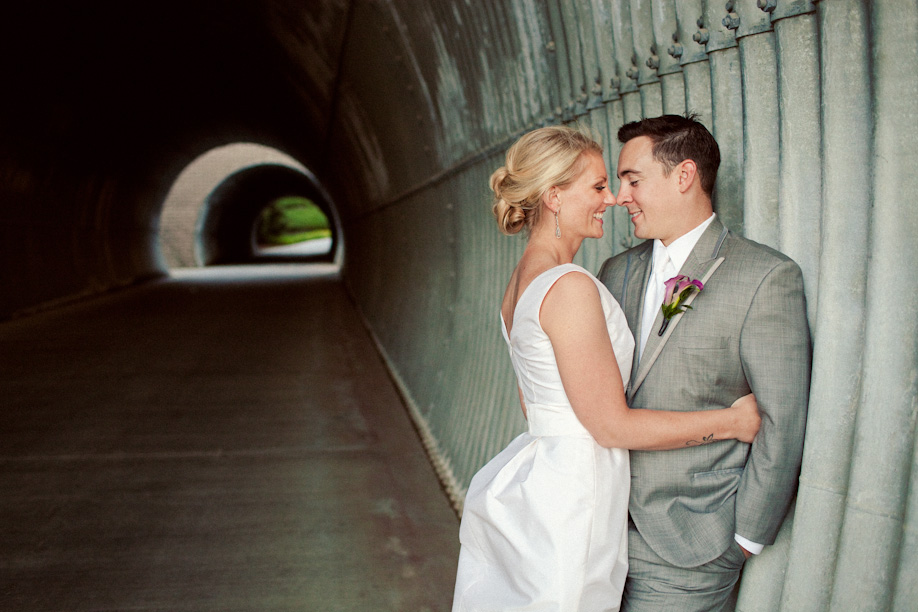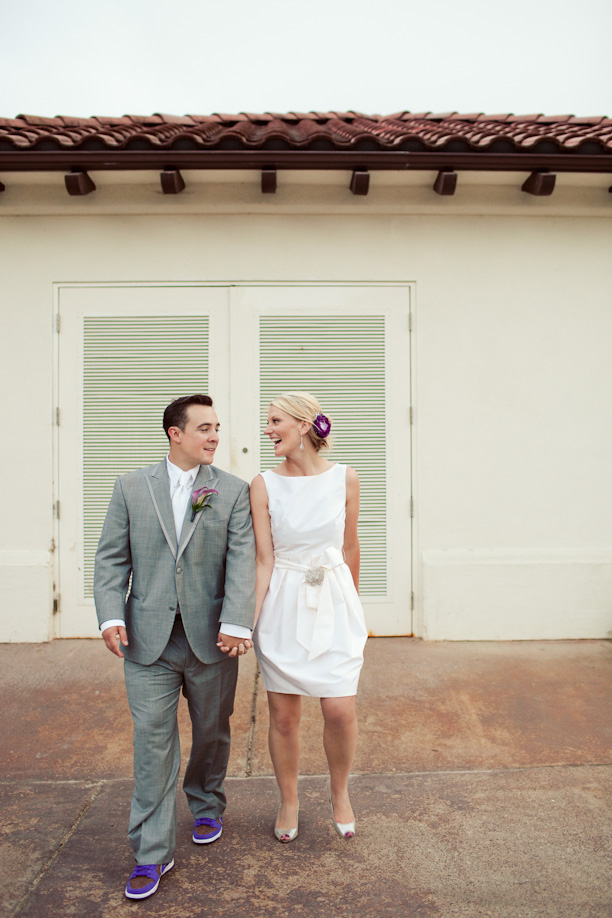 THIS is Meg + Greg. Totally.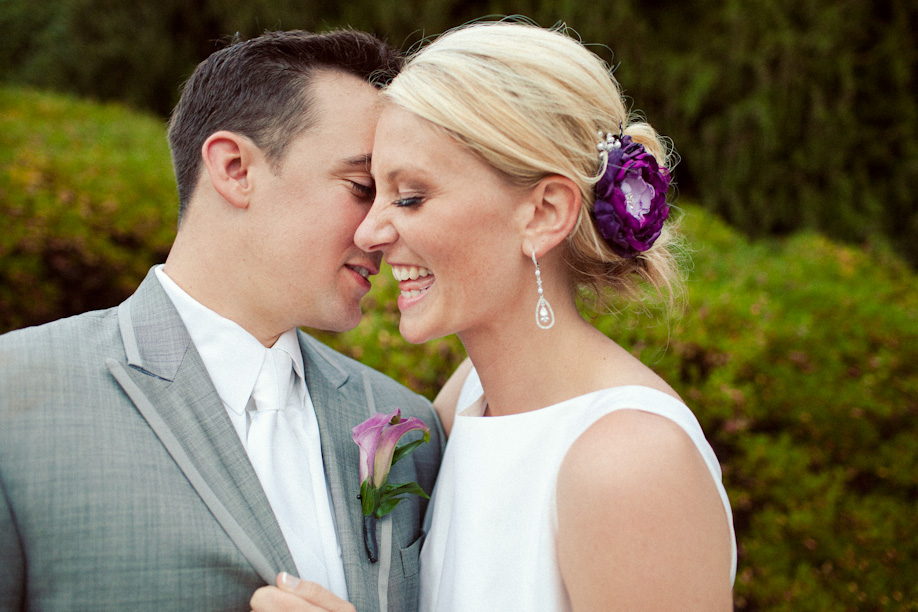 My gift to everyone who attended their ceremony. :D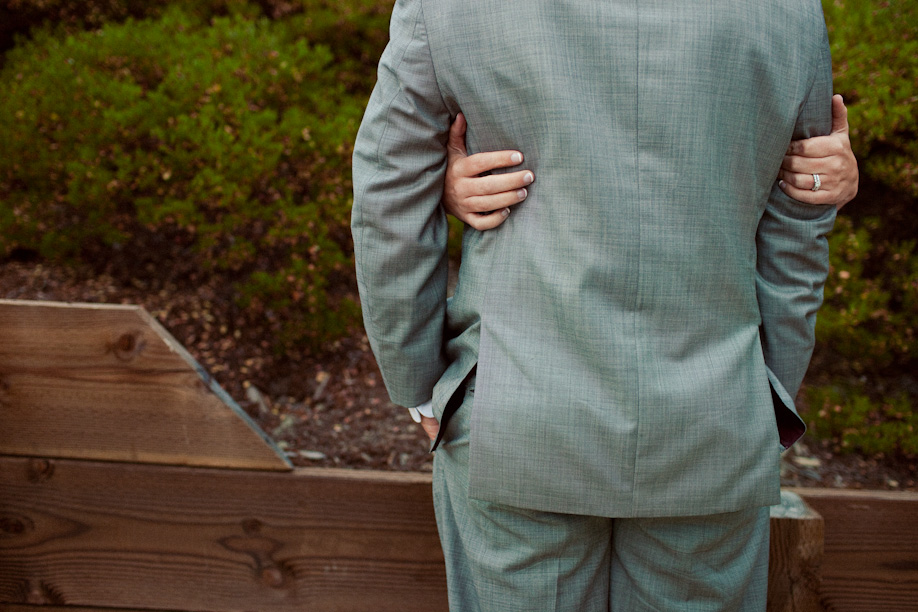 FAVORITE. FAVORITE. FAVORITE. FAVORITE. FAVORITE. FAVORITE. FAVORITE! Favorite #6! If you're going to get married at a country club, make sure it looks like this, okay? Okay. ;) P.S. Canvas print of this one, please!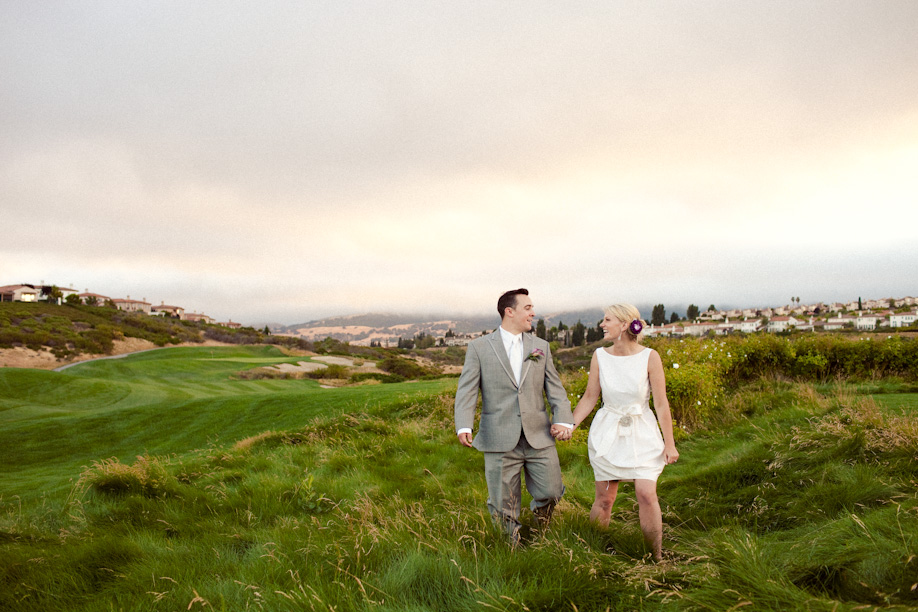 And my first every sparkler exit from a wedding! Simultaneously glorious AND terrifying! :D :D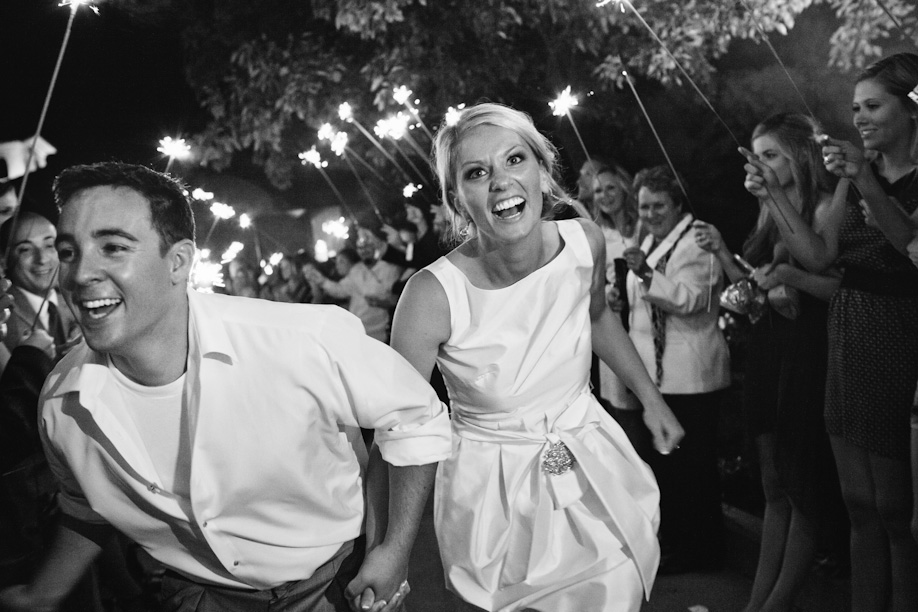 Venue | The Bridges Golf Club
Florist | The Flower House
DJ | Denon & Doyle
Flip Book Photo Booth | Kimmy Leighton, A Little Scene Flip Books
Hair + Makeup | Impressions Salon (Pleasanton, CA)
Meg + Greg! What a joy it was to photograph your wedding. You are one heck of a wonderful couple, and the friends and family that surround you are further proof of that fact. I was honored to spend the day with you and I hope in these photos you see all the love and happiness that I felt while I was there. Congratulations, my friends. xo, M