I've been doing this job for over five years now, which means I've heard a lot of pretty great "How did you two meet?" stories, but I have to say, Mel + Shad's takes the cake. First of all, though, full disclosure: I've known (and adored!) Mel for more years than I'll say out loud. She's one of the sweetest and smartest women I've ever had the pleasure of knowing. And she's just as beautiful inside as out. BUT I SWEAR that hasn't influenced why I love this story so much. Swear.
So, the story! Mel is a prosecutor in the District Attorney's office, and Shad is a police officer. They met when… wait for it… Mel subpoenaed him for a case. He was quite literally bound by law to meet her. Real life Law & Order couple right here, guys. I mean, I feel like that's the beginnings of a sitcom script, right? P.S. If you make a sitcom script out of this and make millions of dollars, buy me an ice cream cone as thanks, would ya? :D
At any rate, Mel + Shad are having themselves a wedding in a few weeks, so we got together in downtown Sacramento to take some "engagement" photos. (It's in quotes because they already eloped! When I asked Mel why, she said, "We wanted to do something fun, just for us." You love them now, too, don't you?) Let's share!
Say "Hi, Mel + Shad!" :D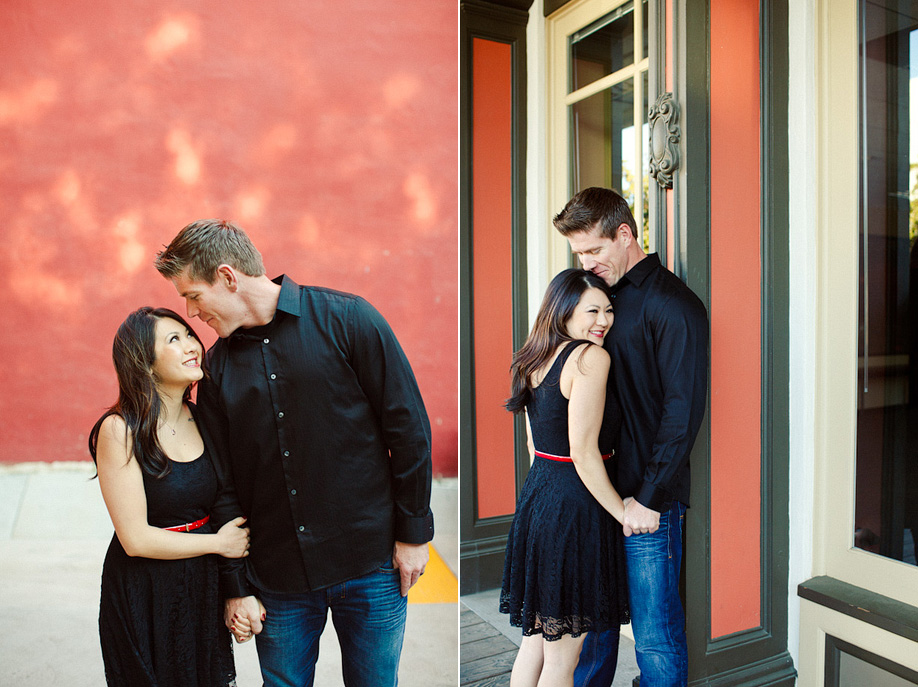 By the way, these are Shad's crazy awesome daughters. From left to right: Shaina, Laura and Amanda. :D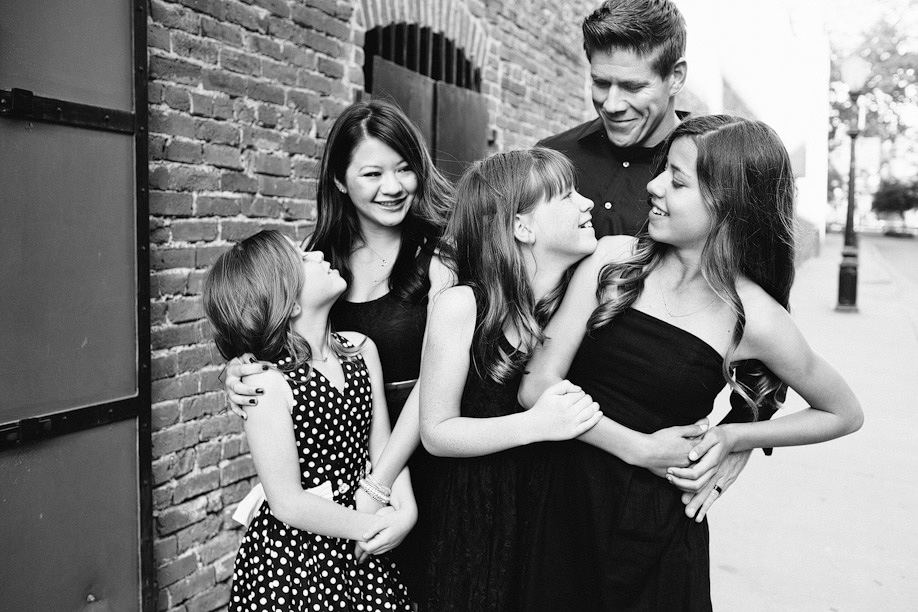 I love your love.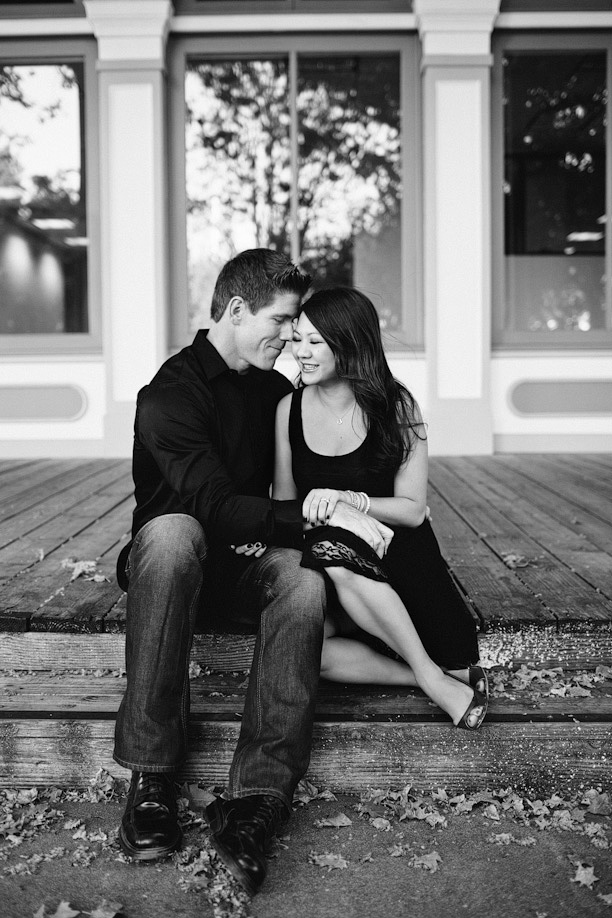 FAVORITE. Good lookin' family, right here!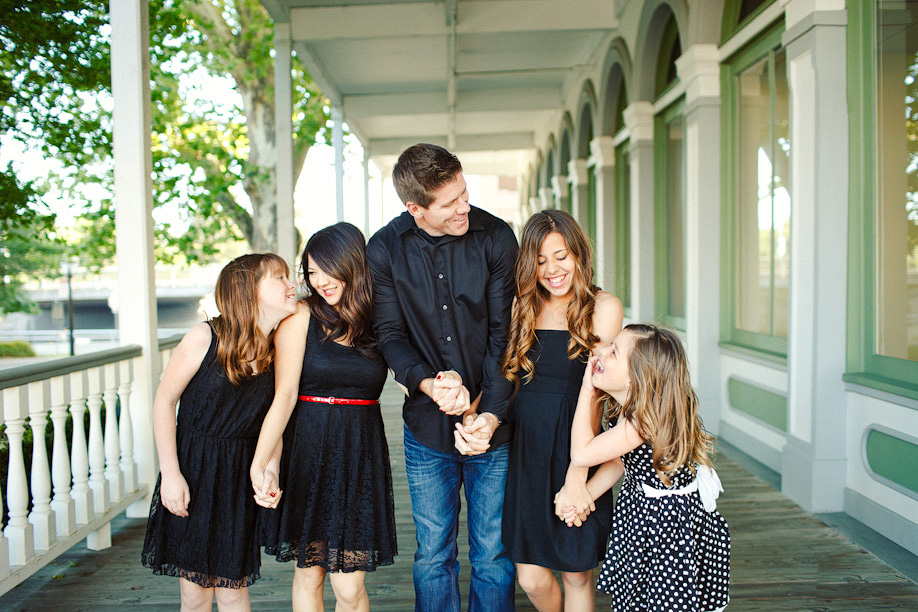 Inappropriate things may or may not have been said here. (Hint: They totally were.) ;)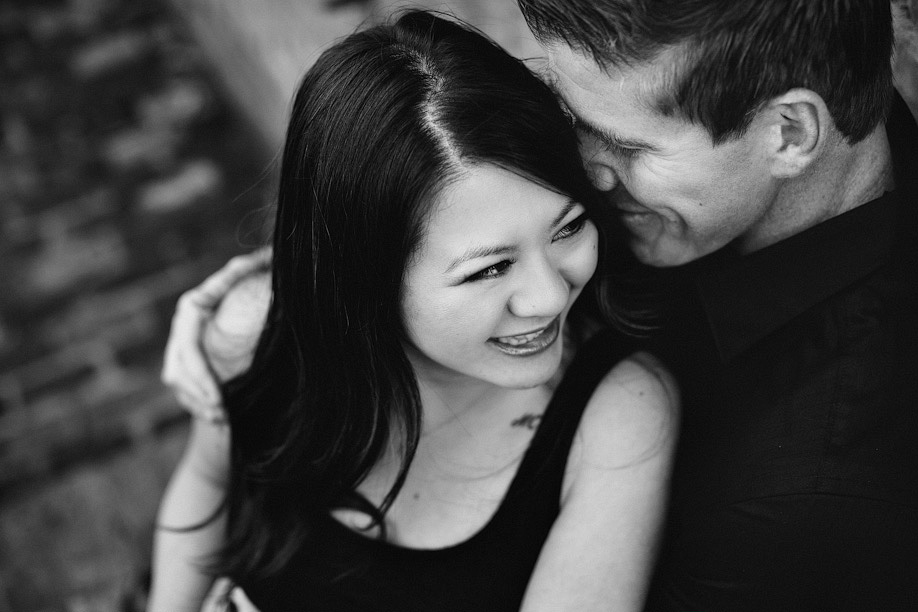 As soon as I saw this one download, I knew it'd be my favorite. These are the faces of genuine happiness!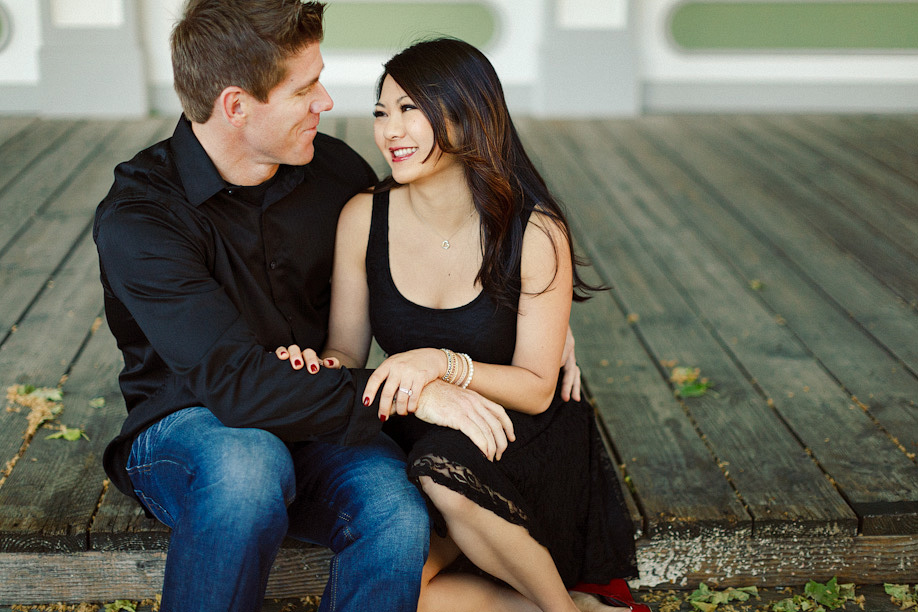 Oh, Mellie. Je t'aime.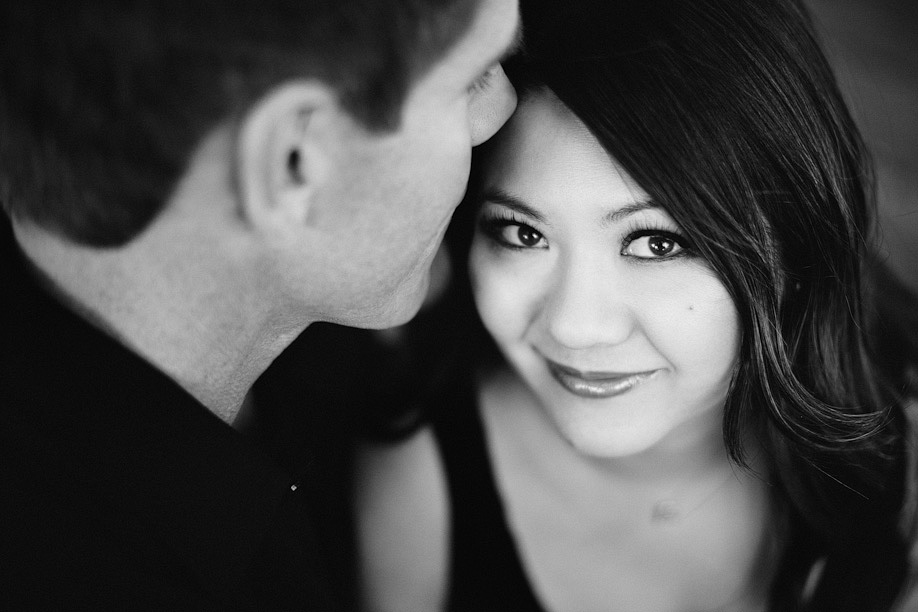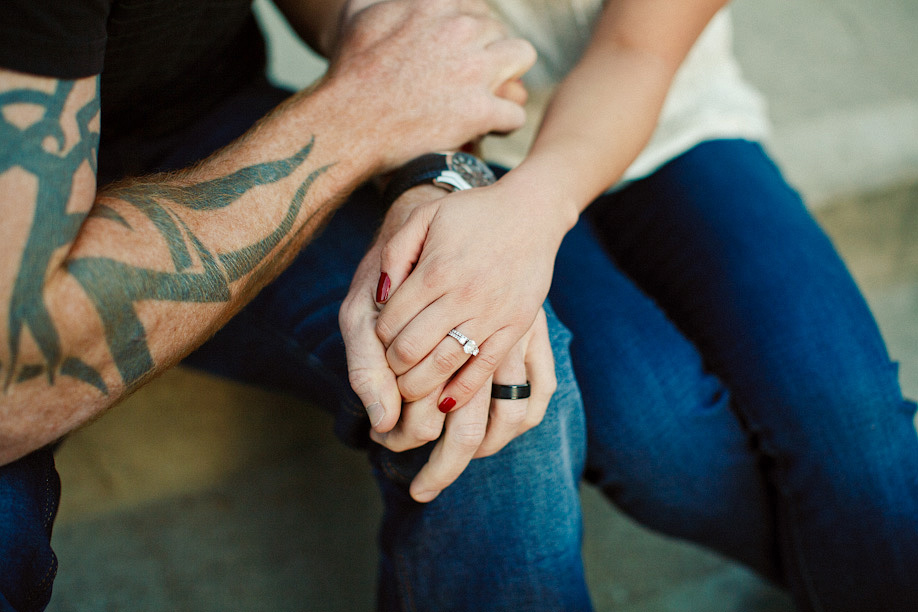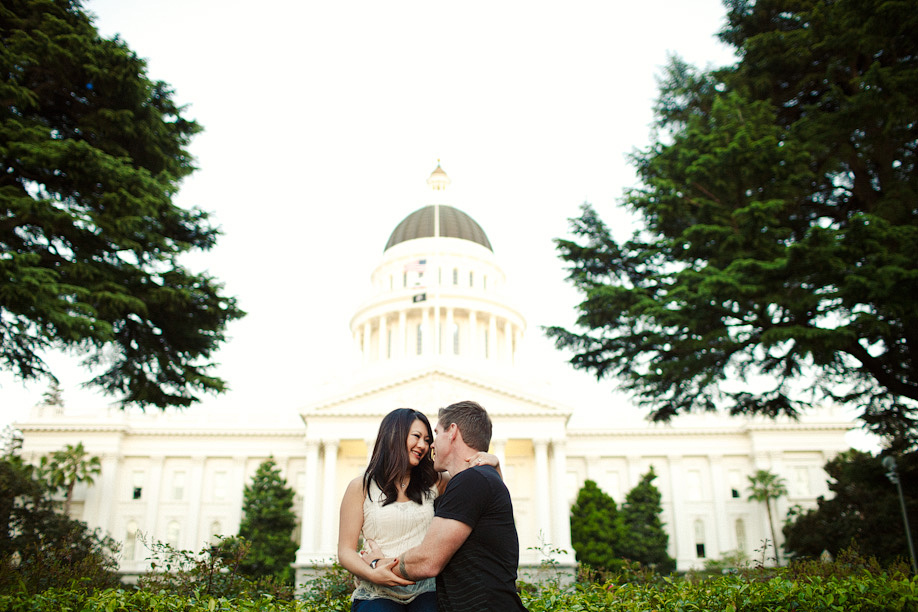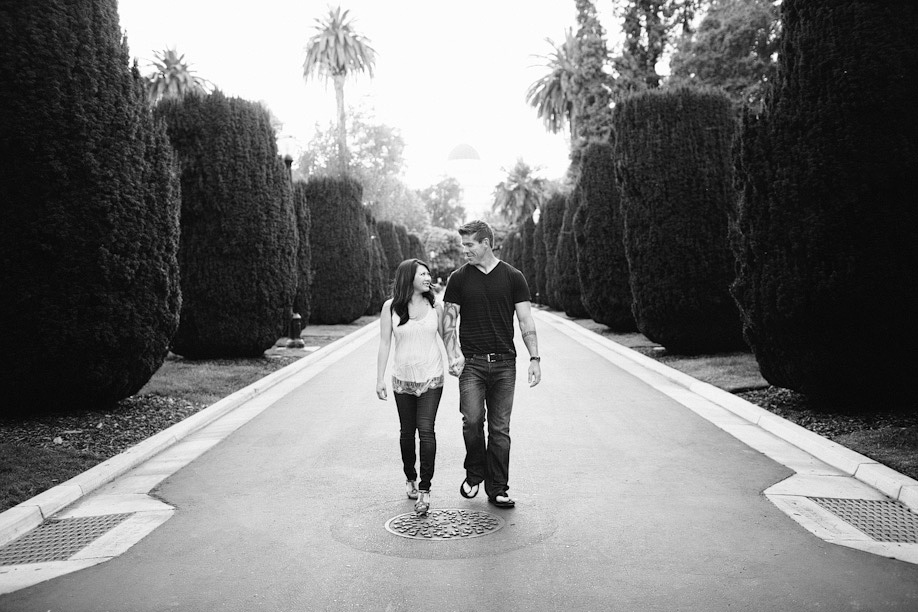 Weird compliment time: Those are some gooood arms to be hugged by, am I right?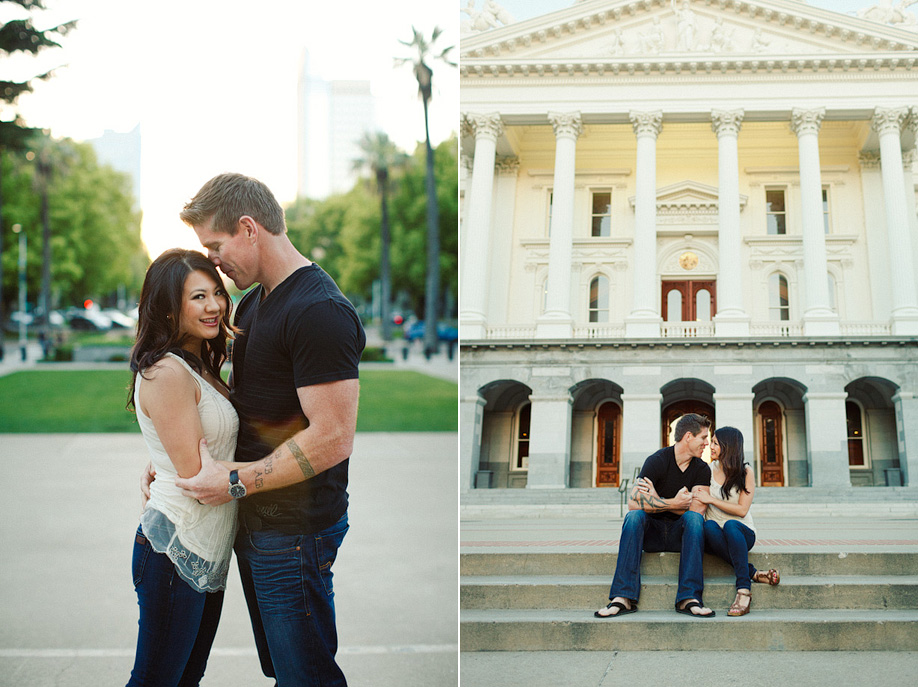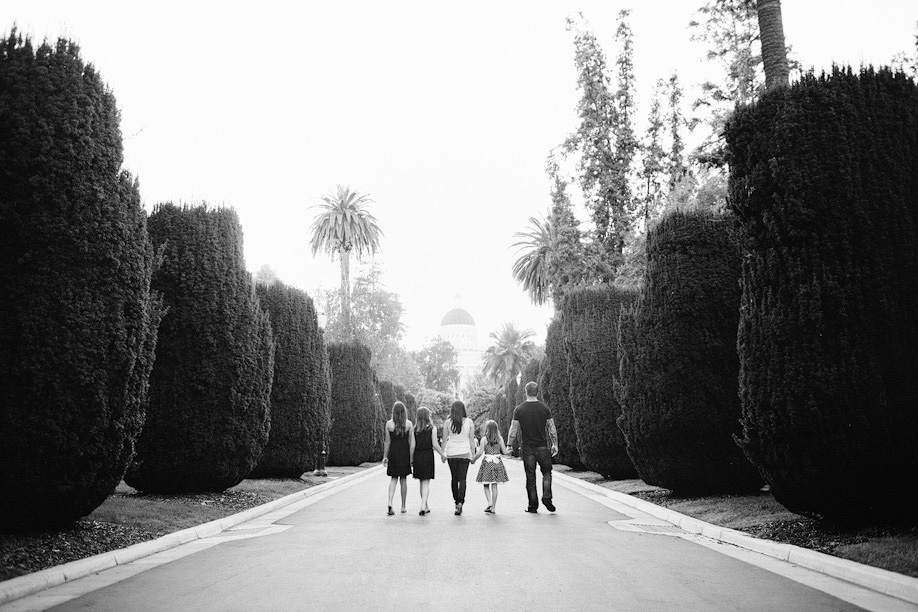 The thing is, before this day, I'd never met Shad, but I'd seen a LOT of photos of him—and in not a single one was he smiling with teeth. I told him I'd break him, and it was GENUINE. FAVORITE!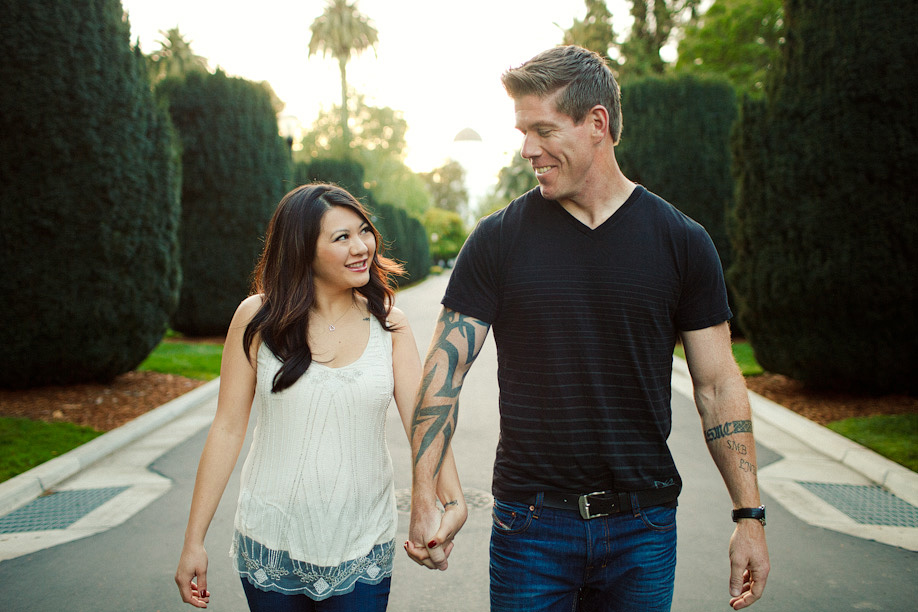 Mellie + Shad, thank you SO much for asking me to photograph your wedding in a few weeks. I am looking forward to celebrating your love with your nearest and dearest. It means the world to me to be invited into such an important time in your lives, and it truly tickles me pink to be witness to your happiness. Such love couldn't have happened to a more kind and deserving couple. I predict great things in your future. :D See you soon! xo, M