Here's my observation: If people look happy and in love even when they're totally freezing and being raked by knock-you-down gusts of wind, you know it's genuine. And I'm making this observation because I got to witness it with my own eyeballs between Jamie + Casey when we were basically dying on top of Mt. Tam a couple of weeks ago, and they didn't even flinch. A little goose bump photoshopping was all we needed! ;)
Jamie is another one of my high school alumna bride-friends (there are four this year, plus one from college!), who is an ultramarathoner, and an exceptionally hard working entrepreneur (of TWO successful and growing startups). She also kicked my butt as my personal trainer while I was still living in the city (and I still have nightmares of jumping up the Lyon St. steps!). I knew that Casey was something special from the first time she talked about him—sometimes you can just tell, you know? So of course I was way excited when they asked me to photograph their wedding this summer. And I'm more excited since their engagement session, during which they both had nonstop smiles plastered on their faces—even when I told them not to! They couldn't stop! If you've read even one entry on this blog, you know exactly how I feel about that!
But let's move on to the photos! Oh, and get ready for a lot of general hugging poses, because guys, it was a necessity for the conservation of body heat and the prevention of, well, death. :)
Let's just start with a favorite, shall we? Hey, hot legs. :D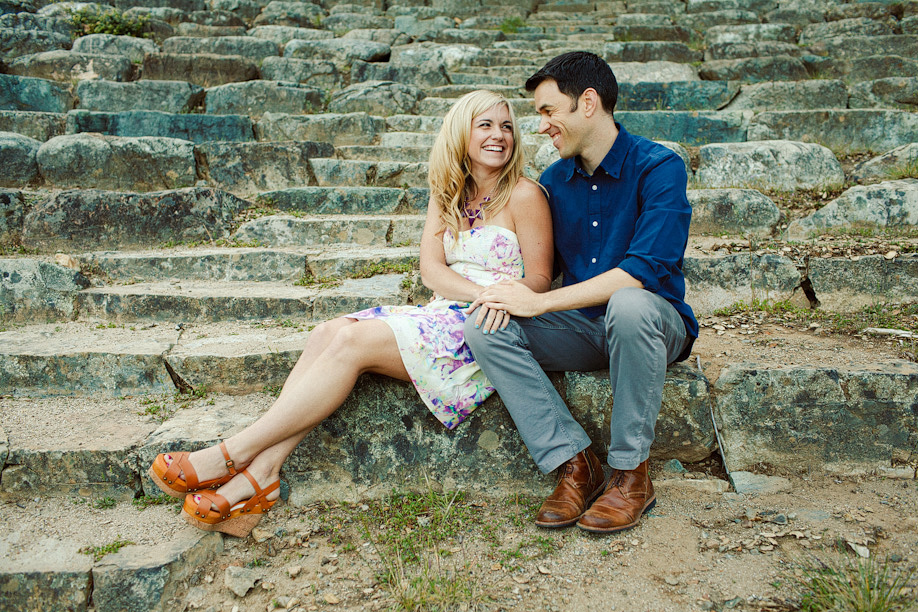 DO YOU SEE WHAT I MEAN ABOUT THE SMILES?!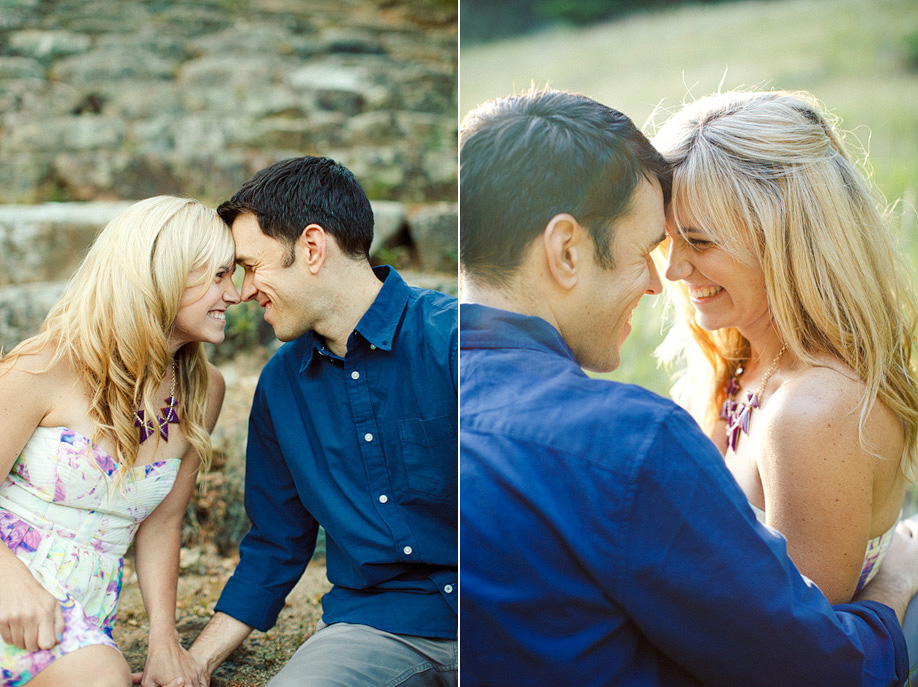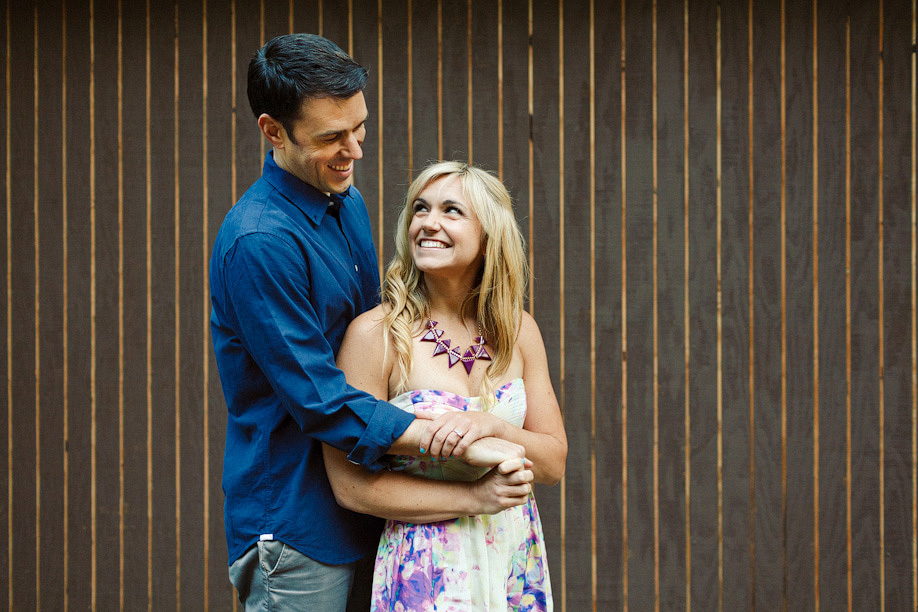 Jamie, that photo on the right? A) HOLY HOT TAMALE, and, B) You're welcome for your new profile photo. :D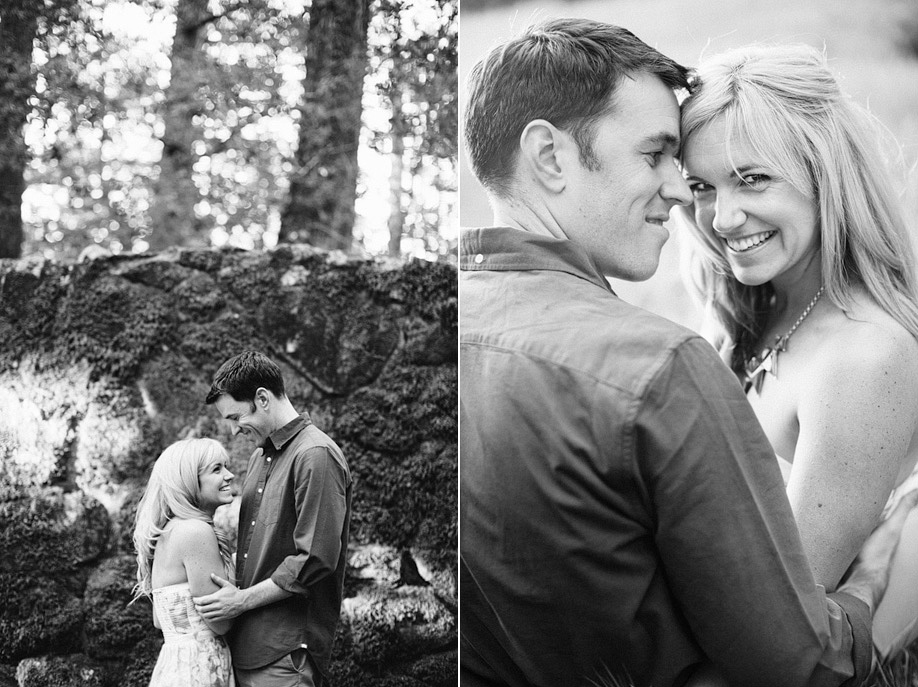 The appearance of goosebumps may or may not have been reduced in this image. :)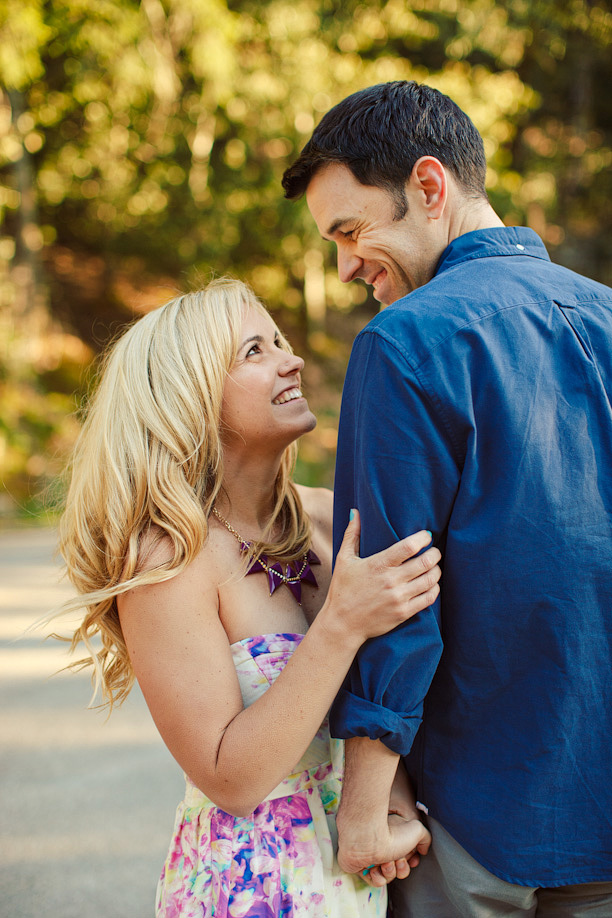 Outfit and an ultimately regrettable location change (WINDWINDWIND). But Mt. Tam, I just can't stop loving you, you freezing, blustery vixen. FAVORITE! By the way, from here on out, it was so windy that we were all crying uncontrollably (seriously, tears were pouring down our faces; we should have brought ski goggles). But I made some really bad jokes and we remained positive!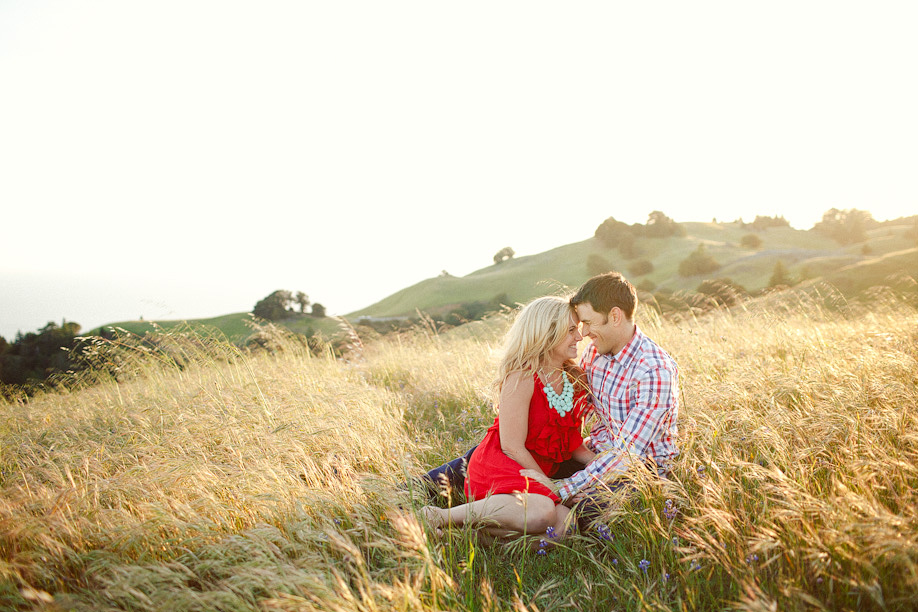 Perfect, perfect, perfect. Print this as a gigantic canvas, please!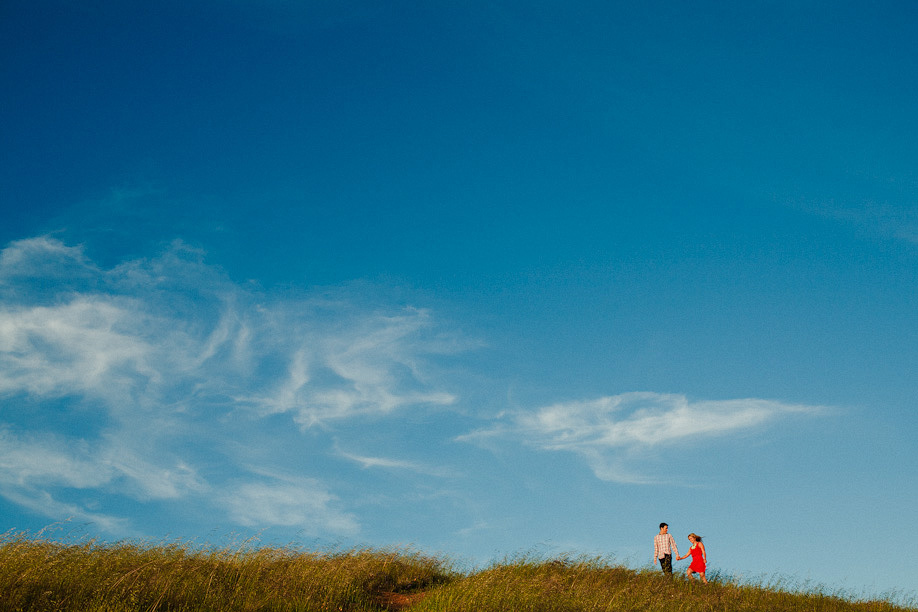 Should we stop to talk about their amazing outfits? When I tell people to build on a theme without being matchy-matchy, THIS is exactly what I mean. High fives, guys.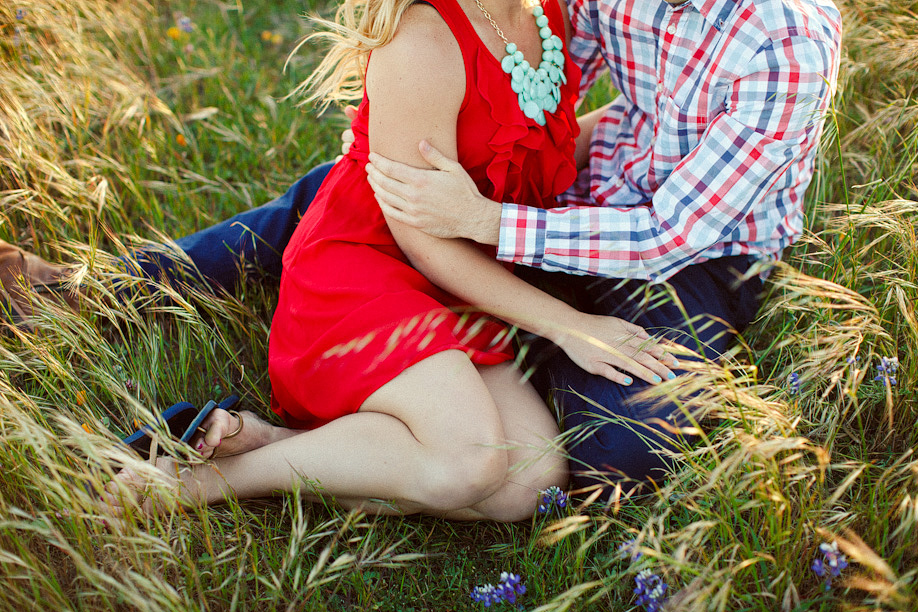 Can you tell I was a little obsessed with Jamie during this shoot? I'm not sorry about it. P.S. This would also be an acceptable new profile photo, J. :D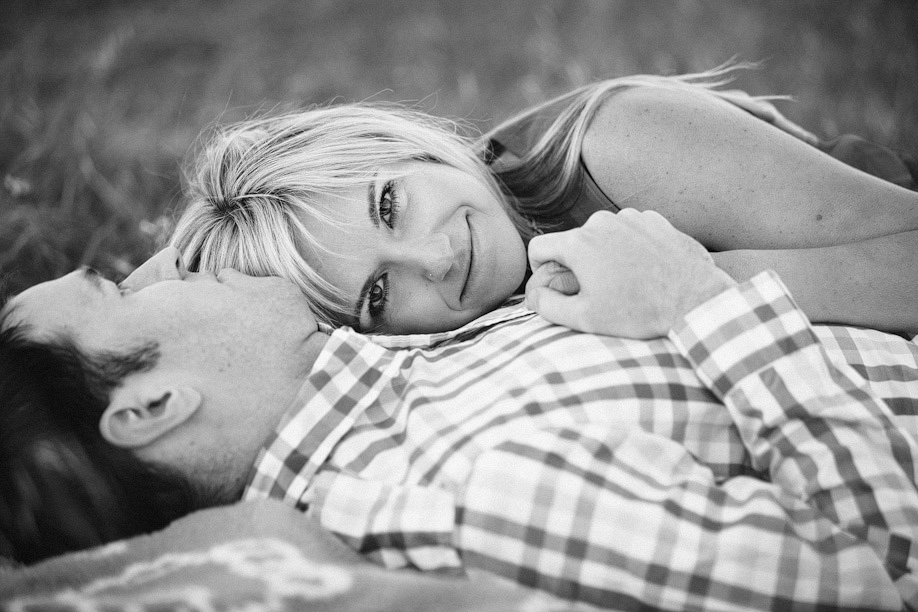 So I always ask clients to bring a blanket to their session, just in case. And usually people show up with a camping blanket, or a family quilt, or a solid color that matches their outfits. But Jamie took it to a whole new level. Meet her childhood friend, Lamb Blanket. I LOVED it. Plus, by this point, it was so cold out that it served a utilitarian purpose, hence the photo on the right. :)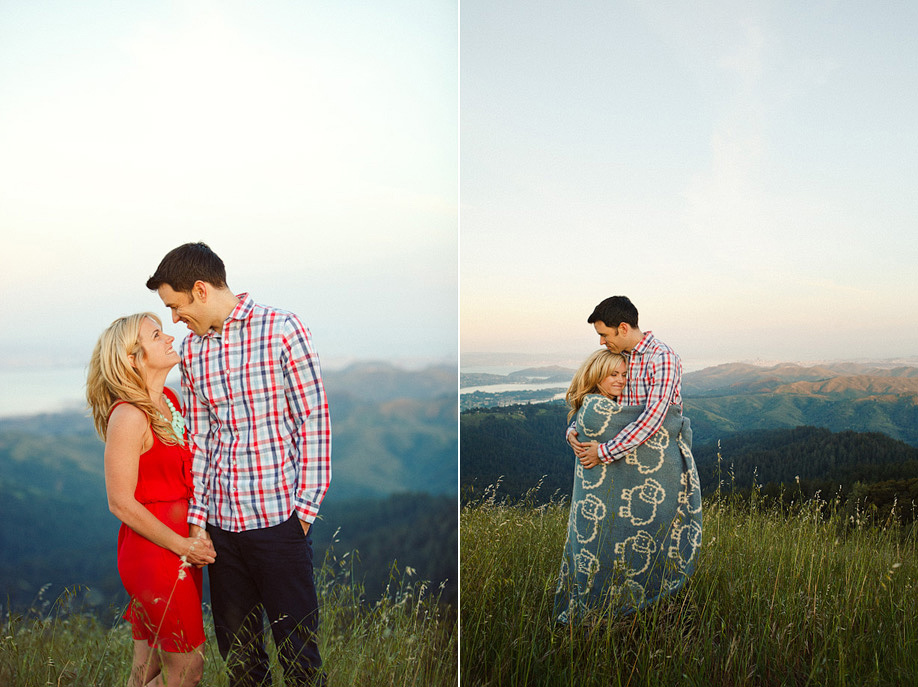 Love this! :D Let's just close it out with three more favorites.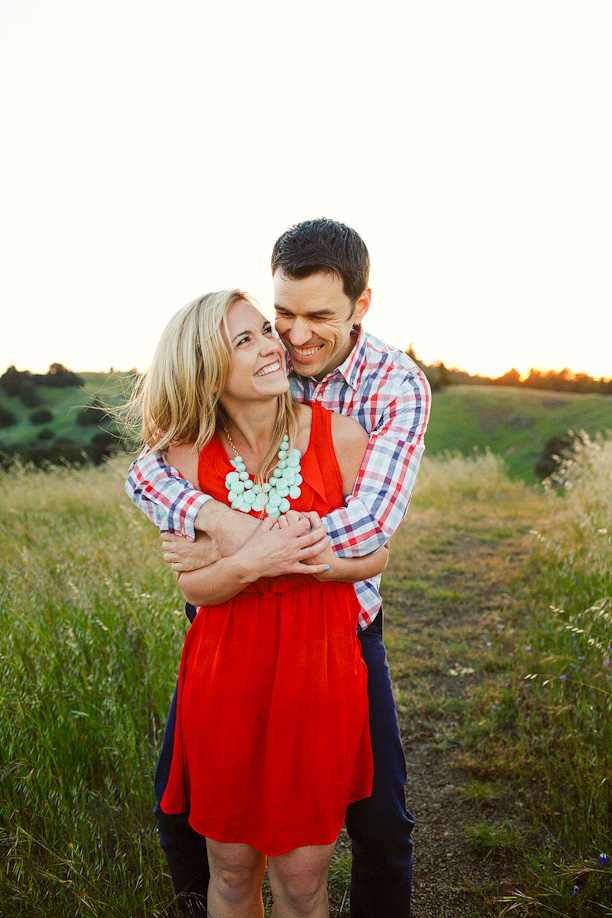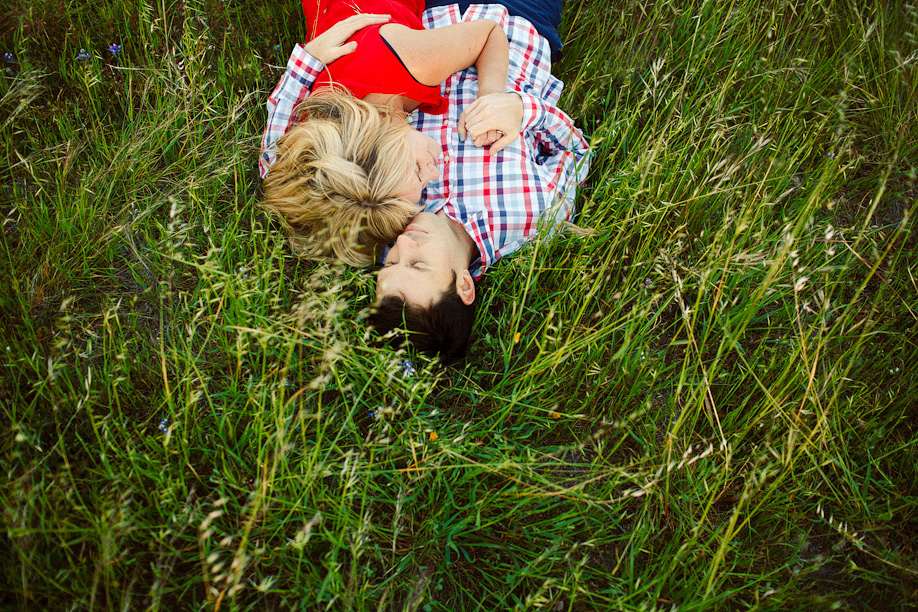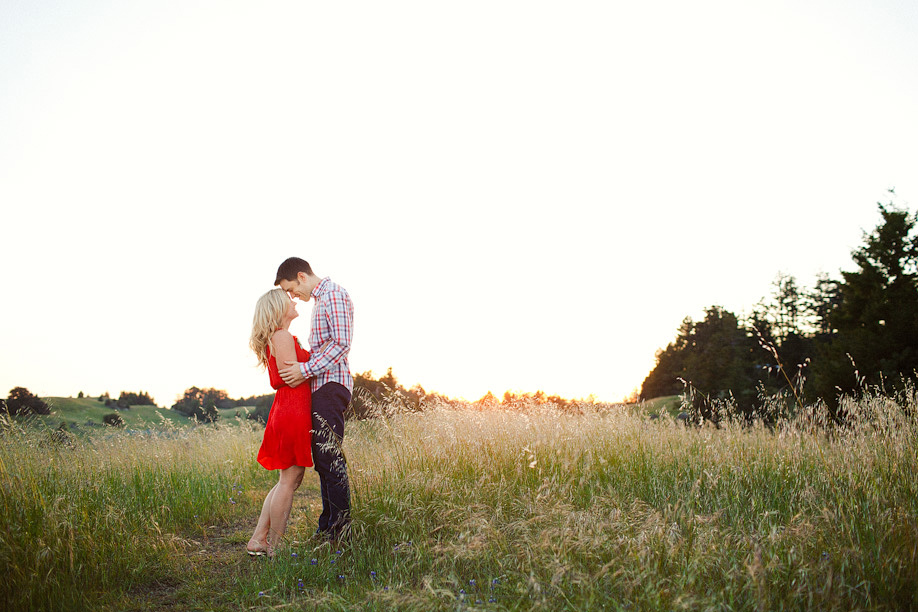 You two were SUCH troopers during this session. Thank you for persevering, for laughing with me, for letting me learn about your relationship and your wedding plans (I'm expecting one heck of a party). Thanks for putting up with all my bad jokes and strange requests, and executing them with smiles on your faces. I had a wonderful time photographing you, and I hope you love these images as much as I do (SO MUCH!). I'll see you soooooon! xo, M