Every wedding I have ever photographed has been beautiful (the people, the families, the details—all of it), and special in their own way and I have loved them all. But this wedding. Oh boy, this wedding. Lisa + JR's ceremony  might go down as one of the most amazing I've ever experienced. I'm not even sure where to start. First of all: 22 guests, including the bride and groom; every last person there was cherished. Ceremony on a private yacht in Emerald Bay. Reception at a to-die-for restaurant. A couple who recognize that their union is a part of their destiny not to be taken for granted. I honestly can't do this day justice with my words. Hopefully my photos will. :)
Hi, Lisa! You were glowing that day!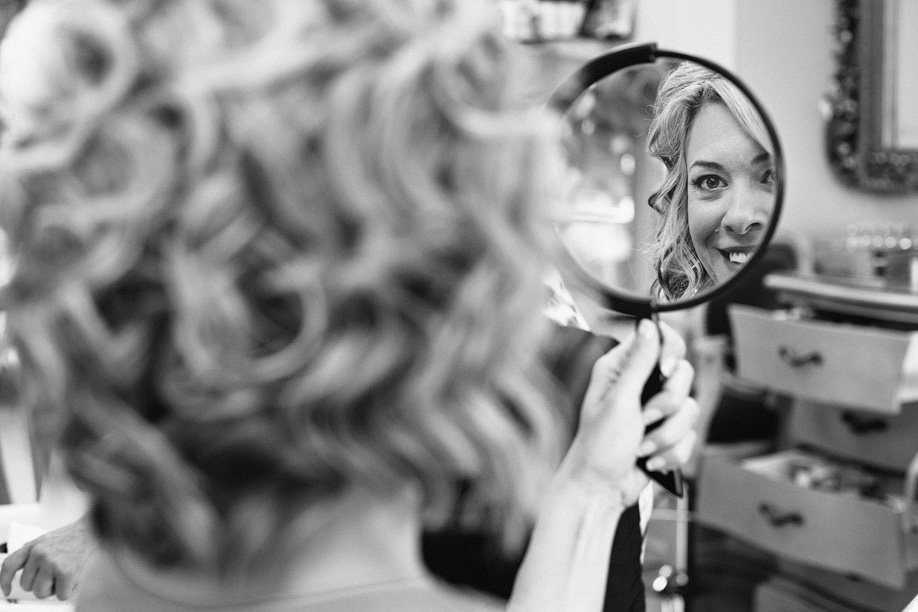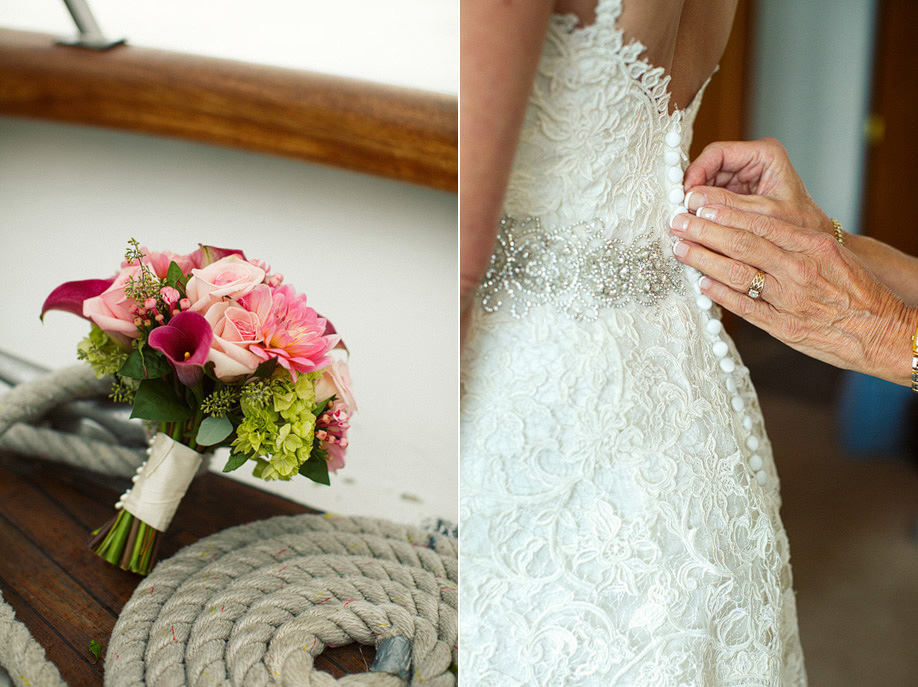 Hi, JR + Nathan! (This photo was a special request, so I had to include it. Thanks to my second shooter, Annie, for grabbing it!)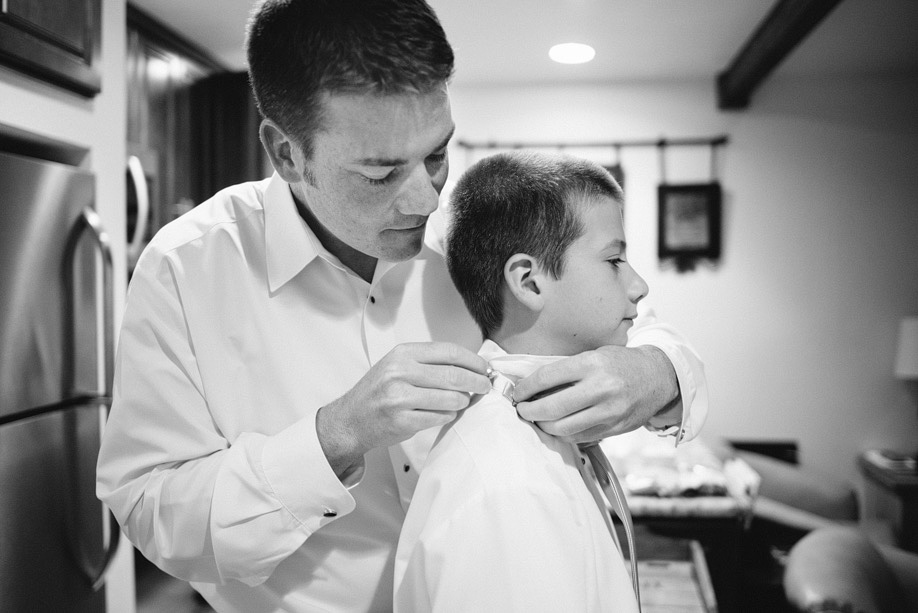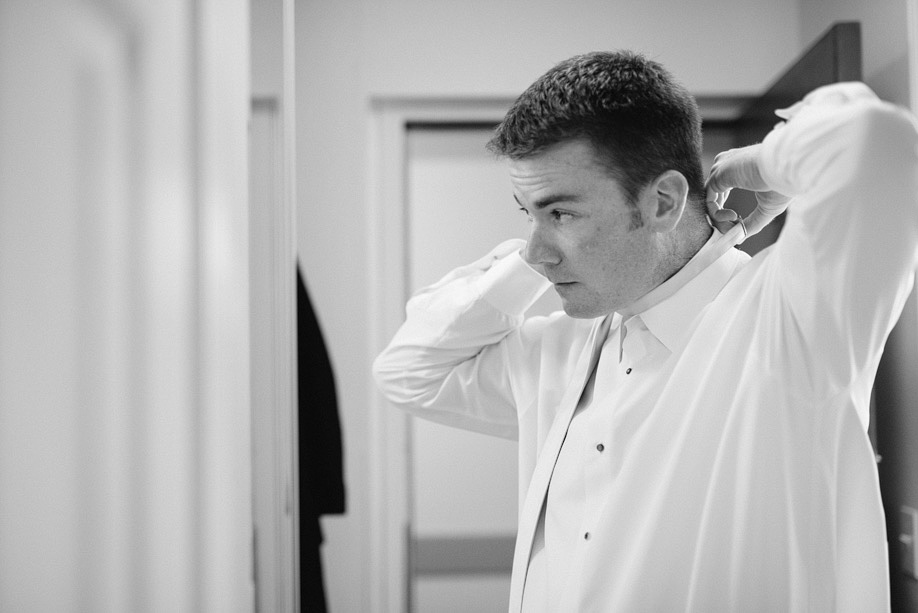 Just stop it. :D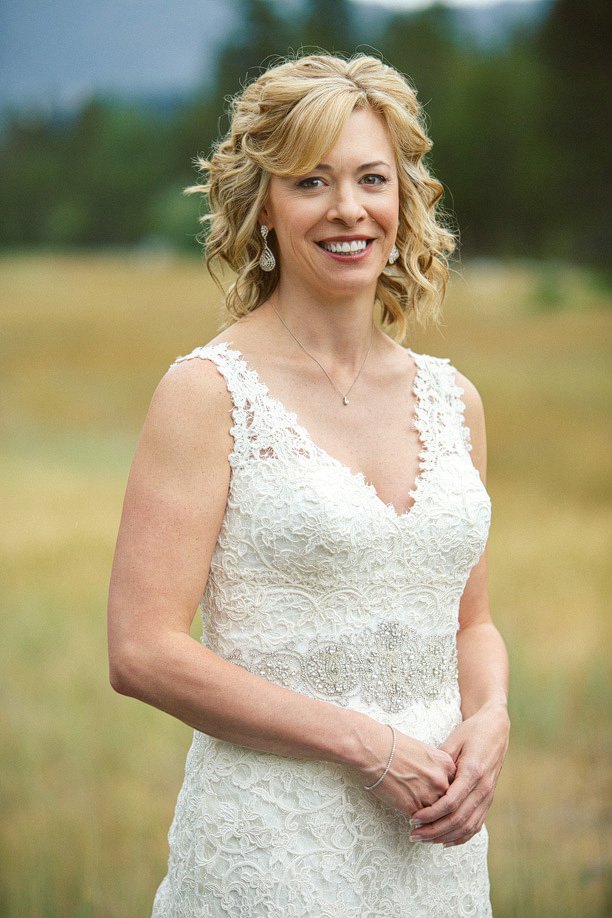 JR is one seriously good dad. ;)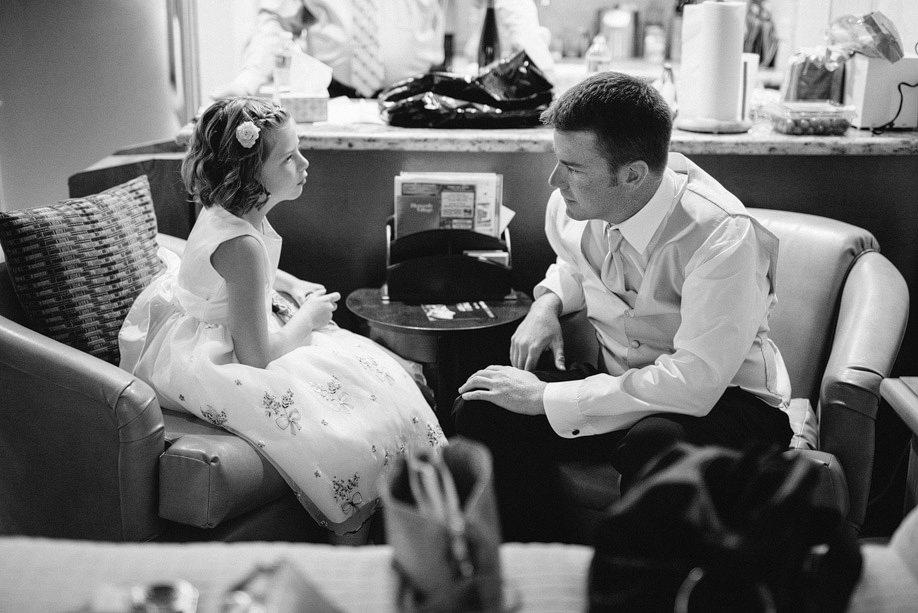 So the weather that day was ominous. Giant rain clouds and thunderstorms in the forecast. It sprinkled on and off throughout the morning, but the real rain waited until we boarded the yacht for our trip across the lake. It POURED until we were about half way there, and then? Then we broke into perfectly warm sunshine. I have no other word to describe it except, "divine." Hi, Yacht! :D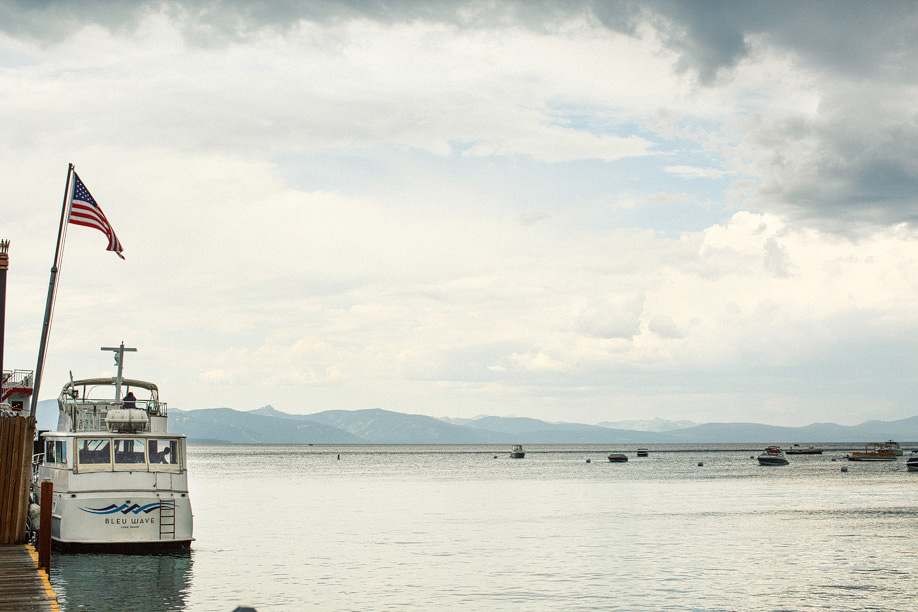 Did I mention that half of those 22 guests were kids? They LOVED the yacht.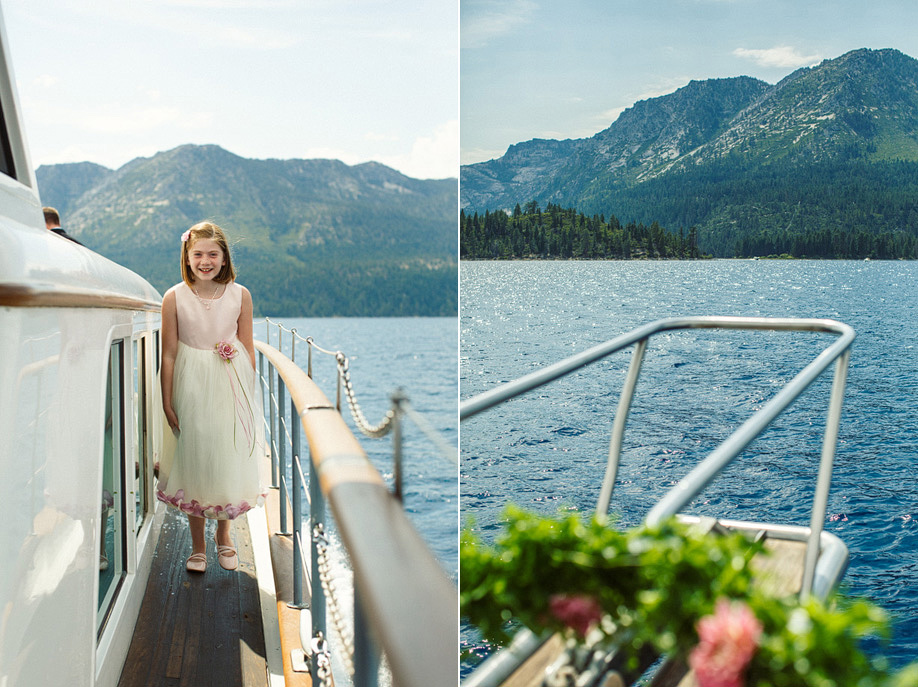 Lisa hid away downstairs as we motored over to Emerald Bay. I loved the nervous grace in her hands just before she went upstairs.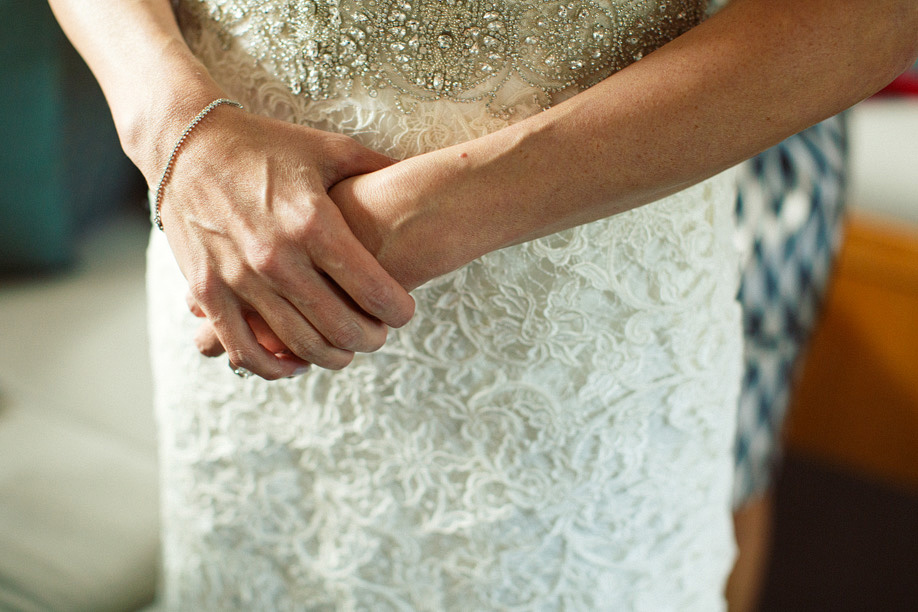 :D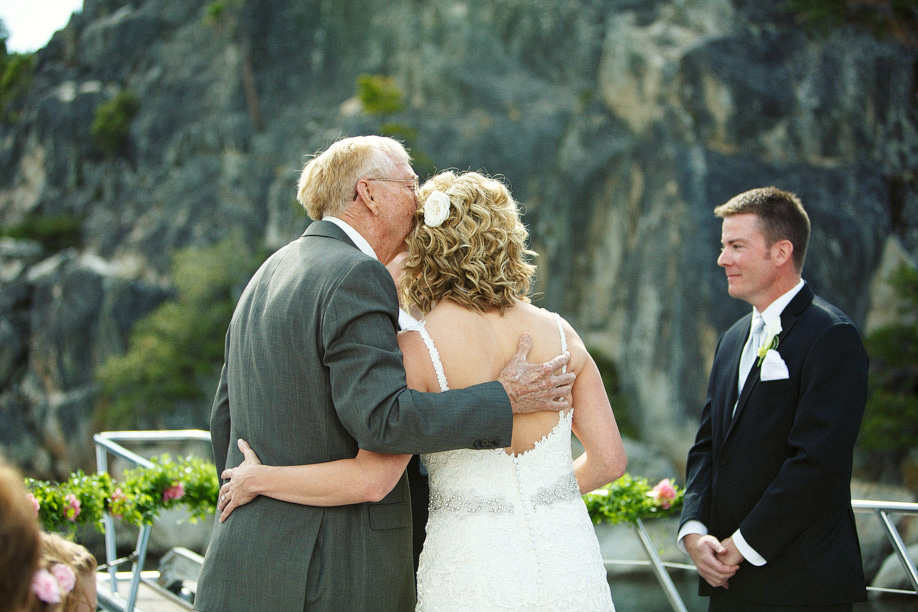 Their ceremony (officiated by their good friend, Brian—it was his first! He did a great job! Hi, Brian!) was so touching. A lot of emphasis was placed on family, and here, Brian asked them to look at the people who were instrumental in getting them to this place on this day. Magical. Favorite! :)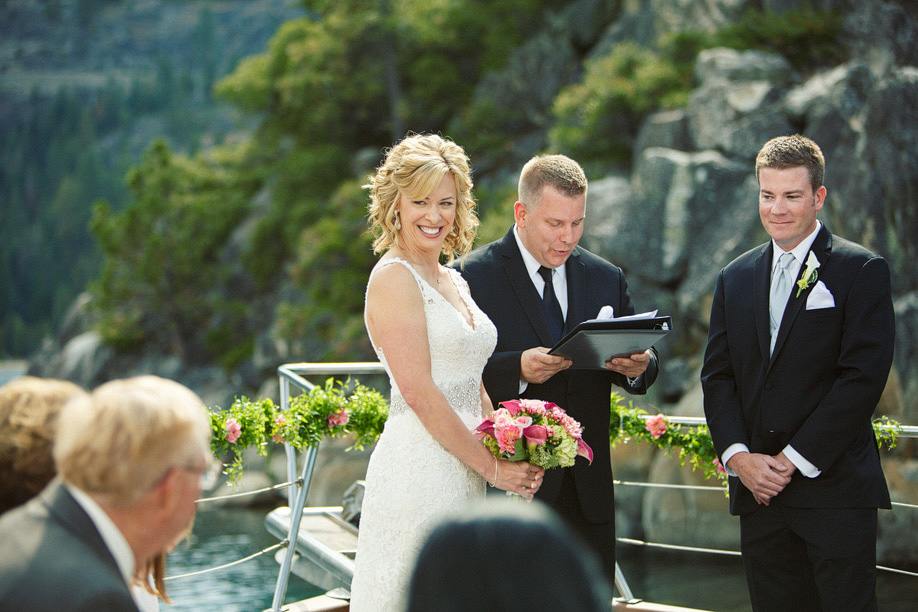 That is the face of a man in love!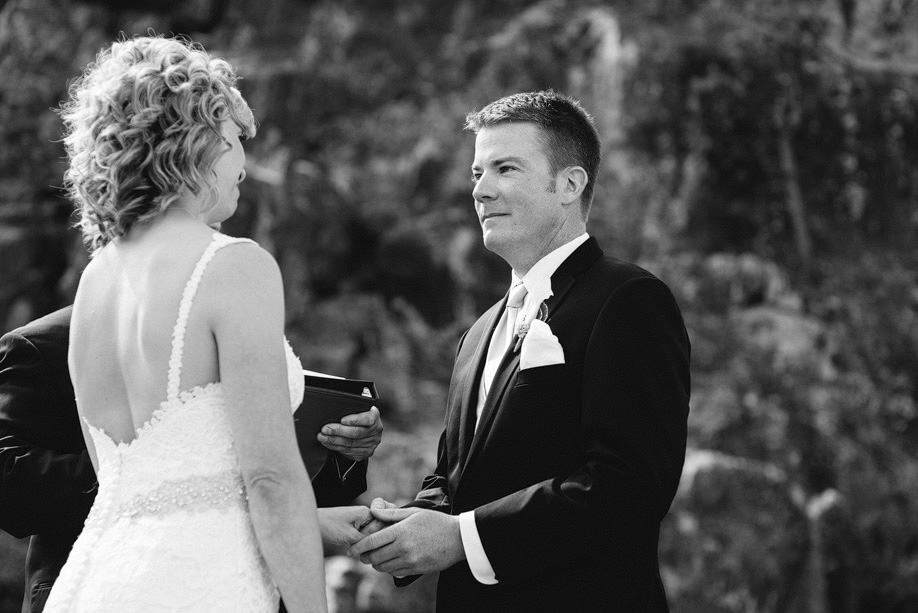 I mean. Seriously. Pinch me. Favorite.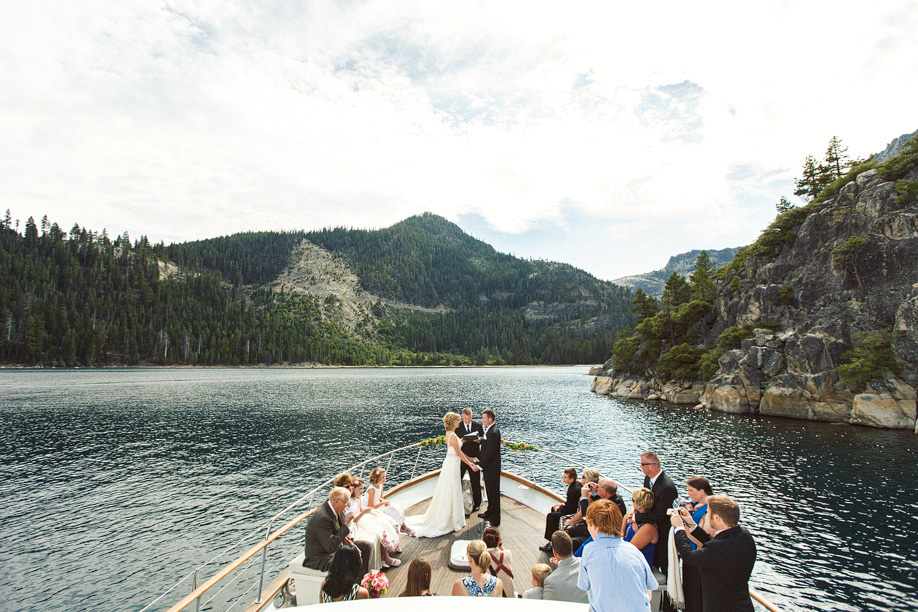 MARRIED! Oh, the photo on the right: Another boat was floating nearby watching the ceremony (Sweet? Creepy? I leave that up to you.), and just as Lisa + JR kissed, they honked their boat horn (I'm sure there's a proper nautical term here, but go with me). No one had noticed the other boat until then. It made for some great laughs.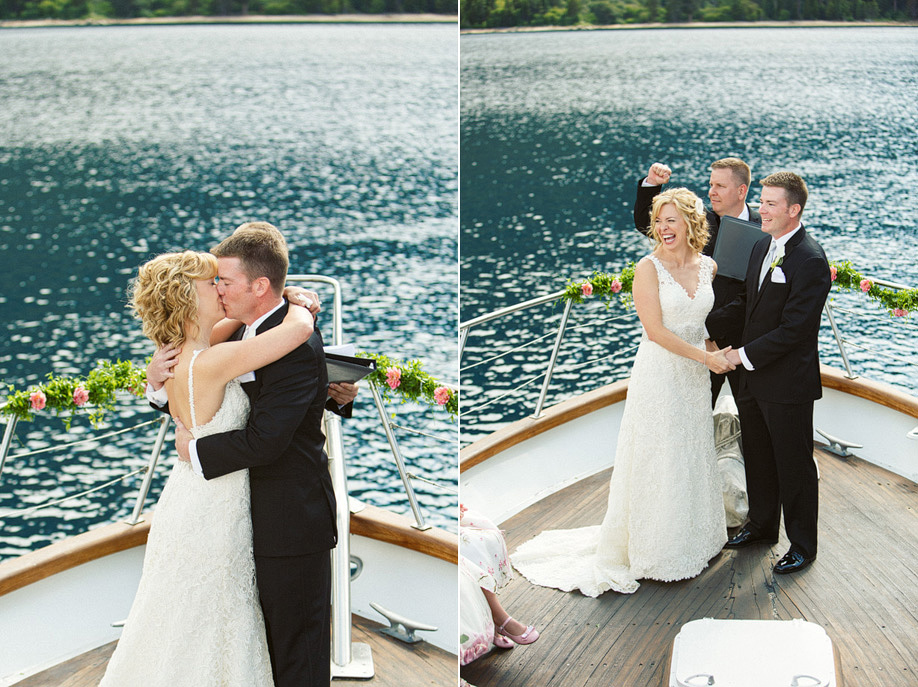 See how he's holding a camera? Hang on a sec… :D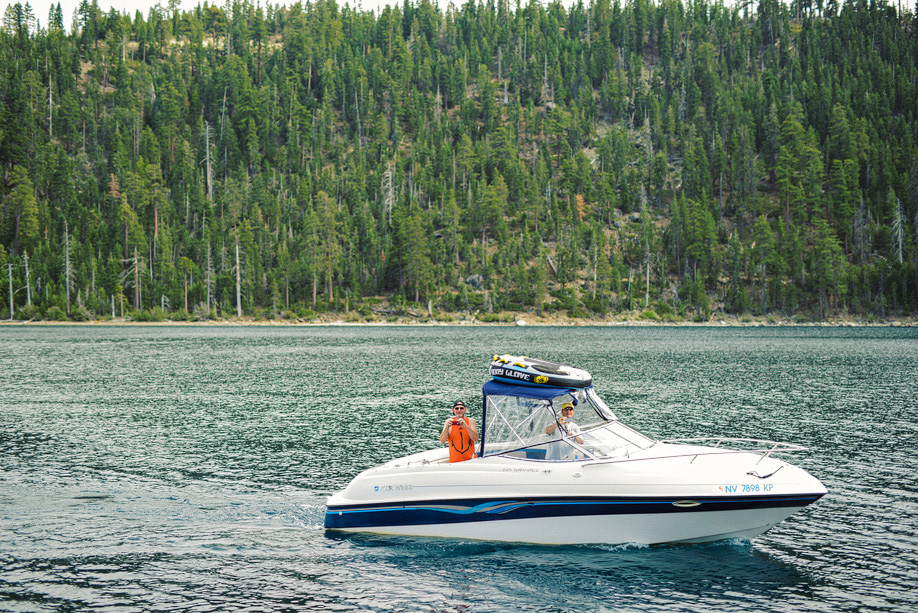 He emailed this to the boat company, who forwarded it to Lisa. Technology is crazy!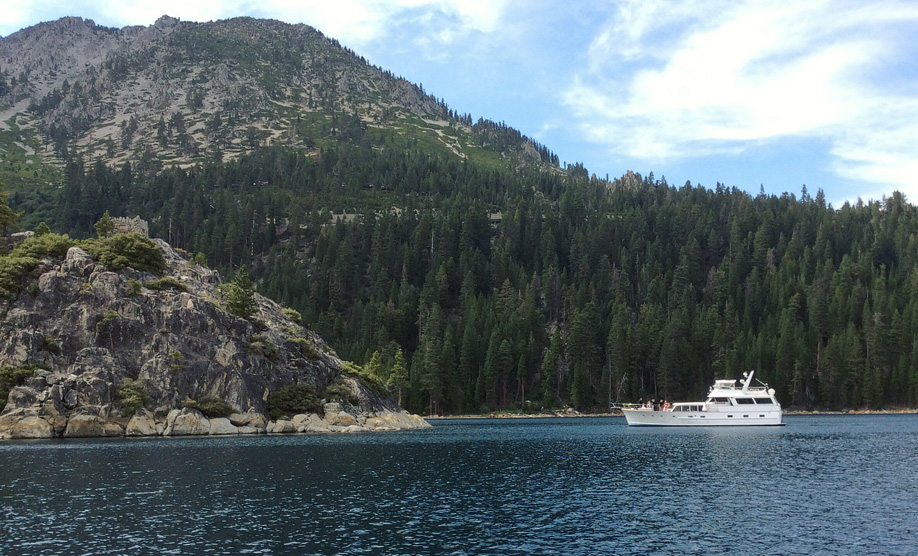 The rest of their day was pretty non-traditional, but they did do a first dance!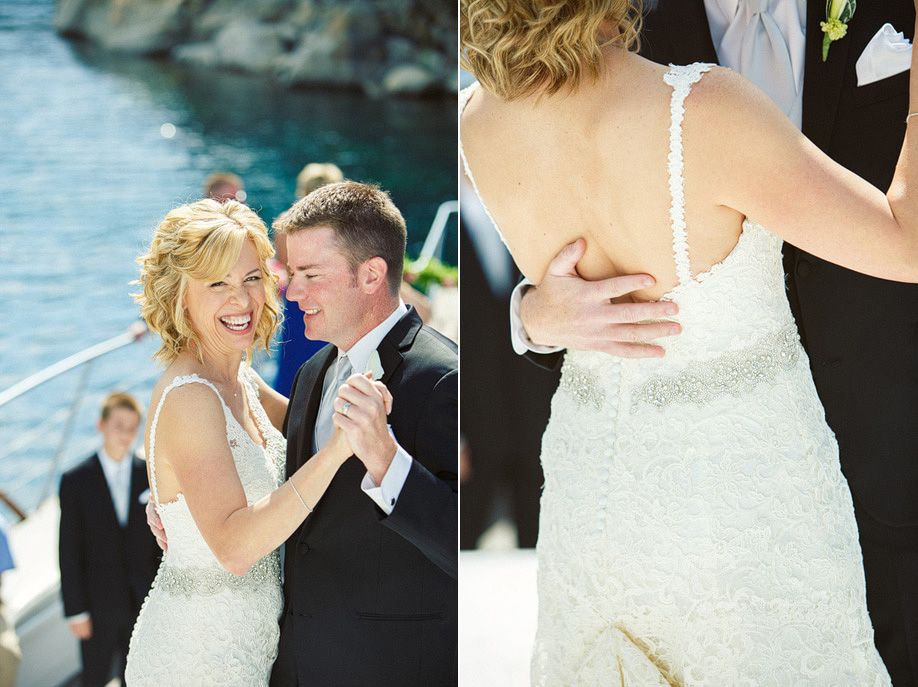 I don't normally include family photos, I know, but this is the newly minted Haas family—Lisa, JR, Nathan, Abby and Casey—and it just makes me so very happy to see. :)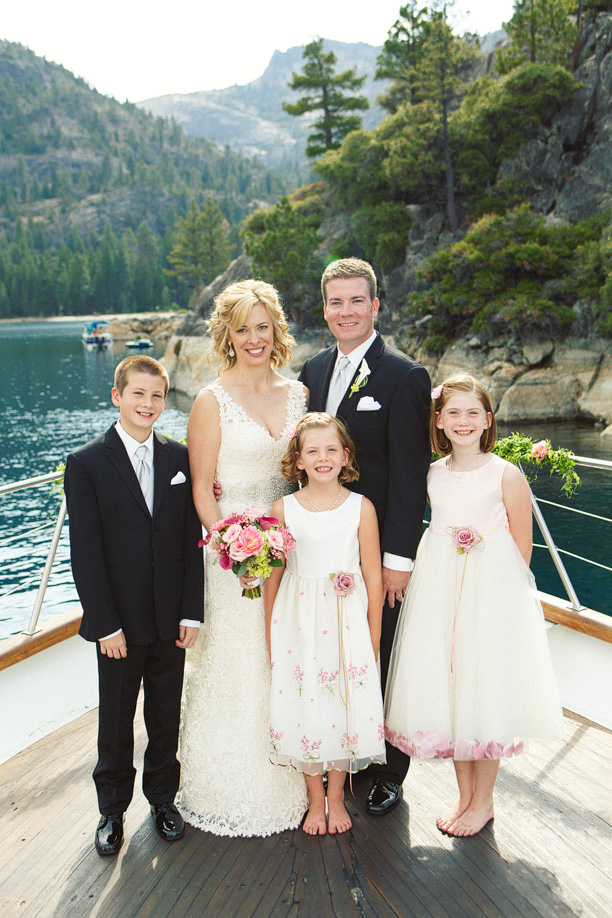 Loved this, "We're married!" photo Annie got!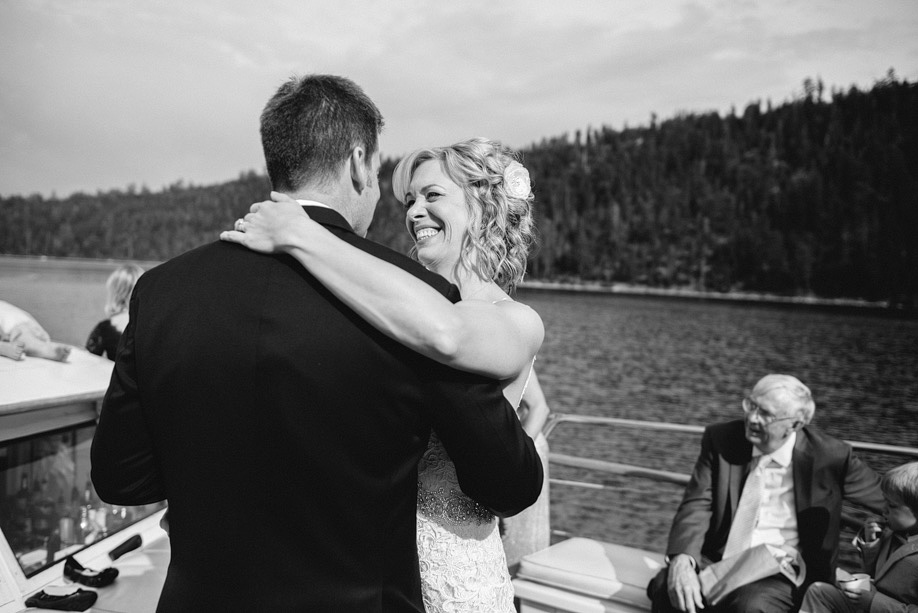 Their toasts were great, and obviously pretty funny. :D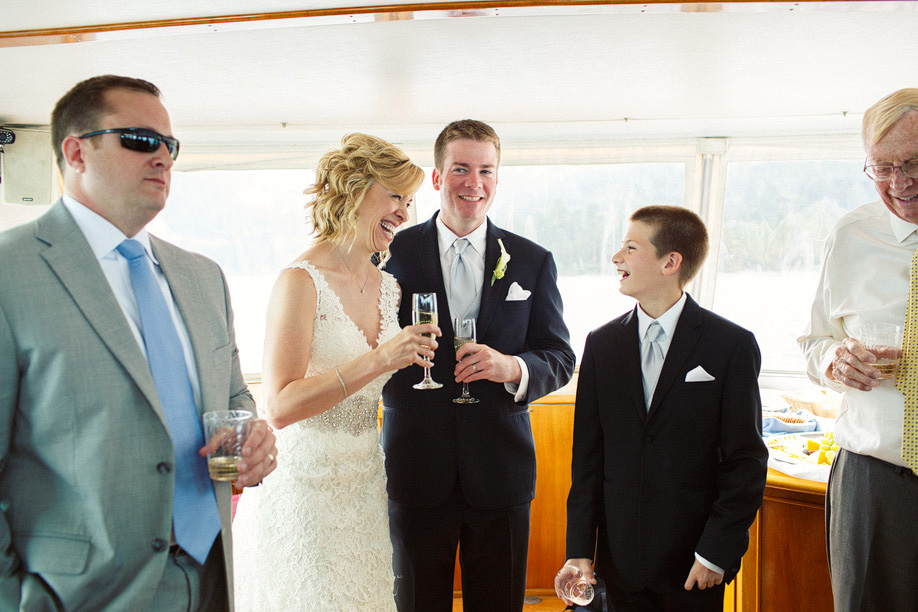 Here's what we saw on the way back to the dock.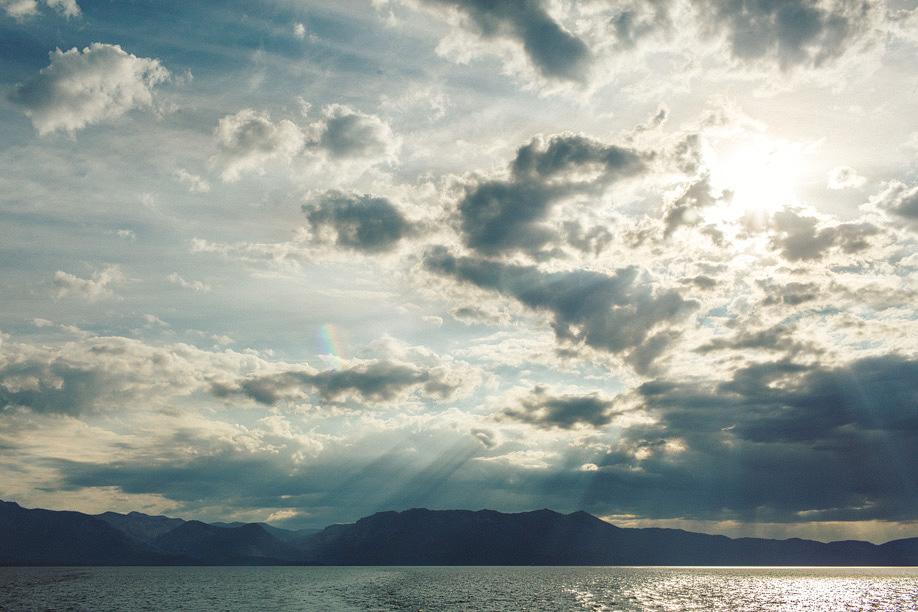 Once we got back on land, we stepped out for a few portraits. The light was soft and beautiful because of the storm clouds. Favorite on the left. :)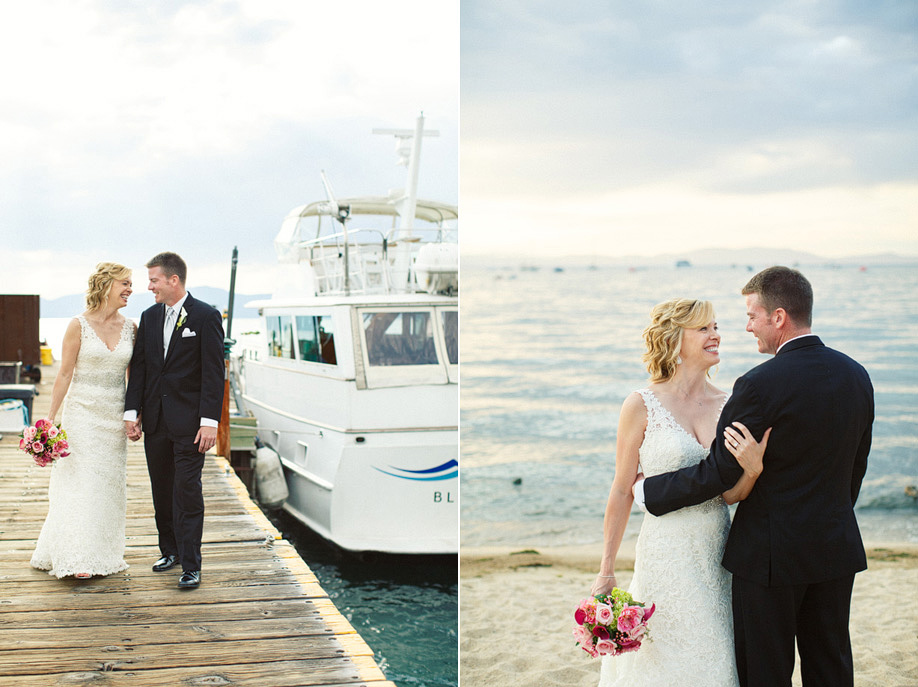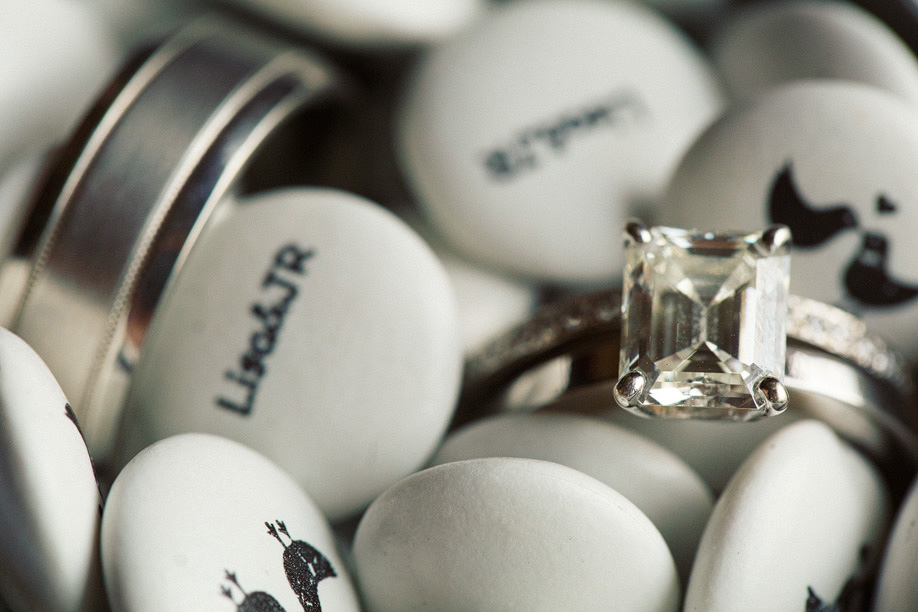 FAVORITE. I love your love. Love, love, love. :D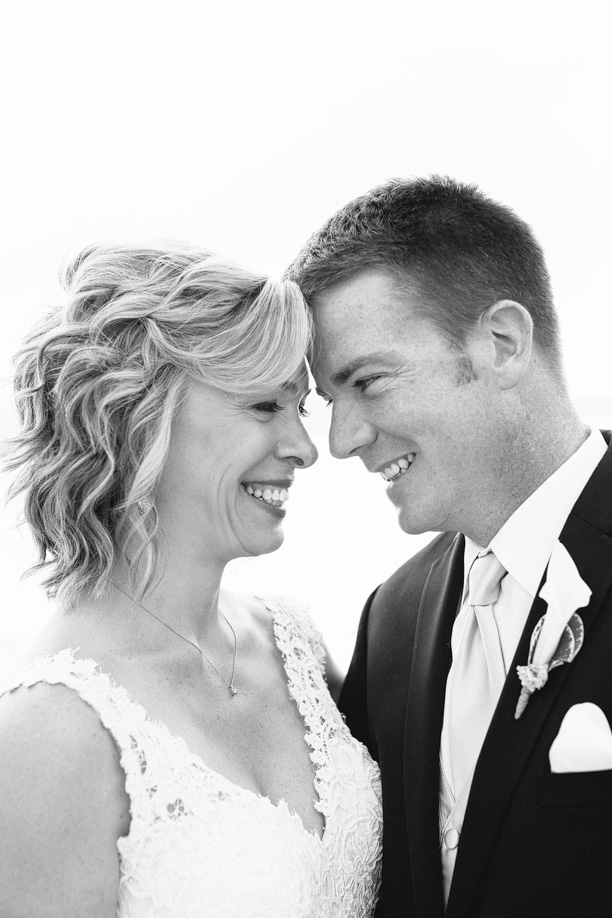 I also love Lake Tahoe at sunset. Duh.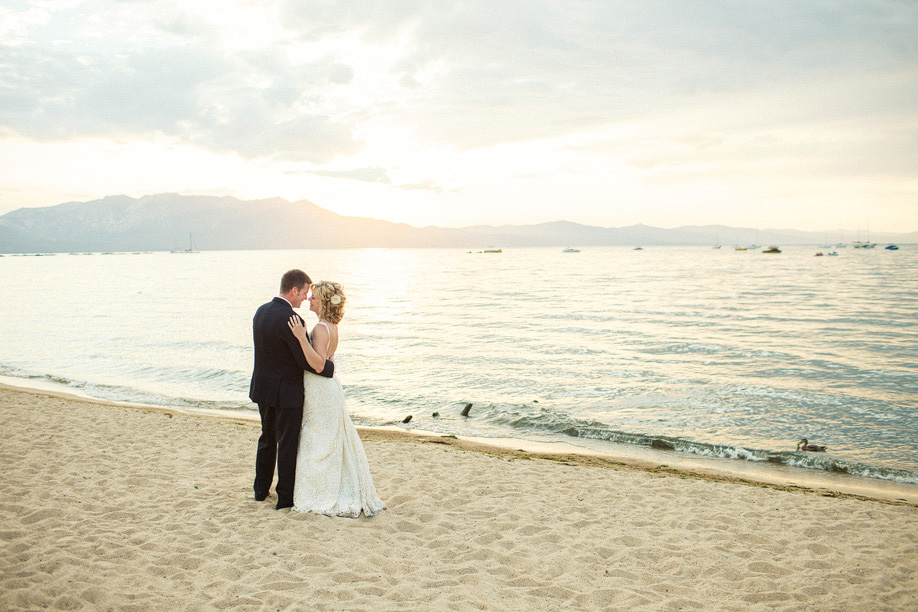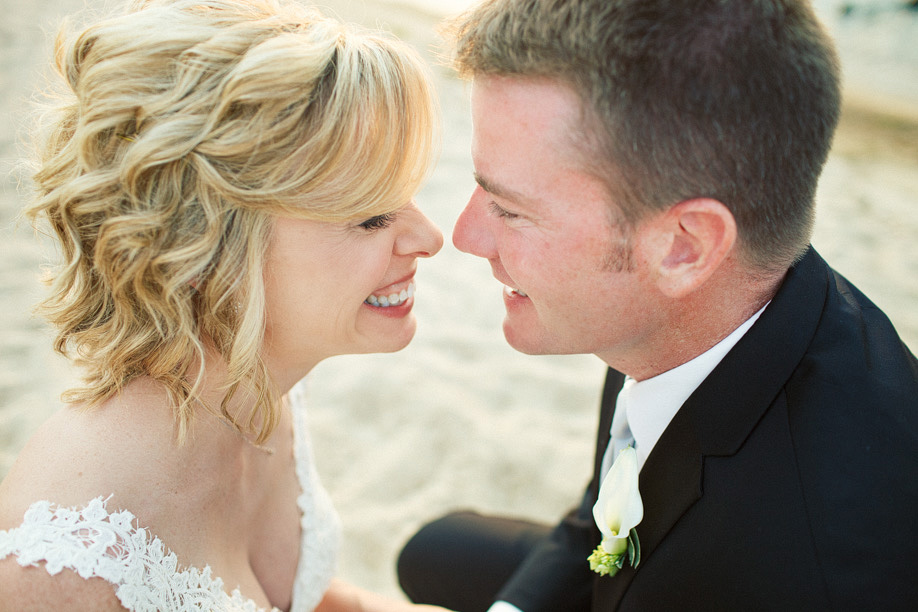 Here's my most favorite. The joy that you bring each other lit a little fire in my heart. It was an honor to witness. :D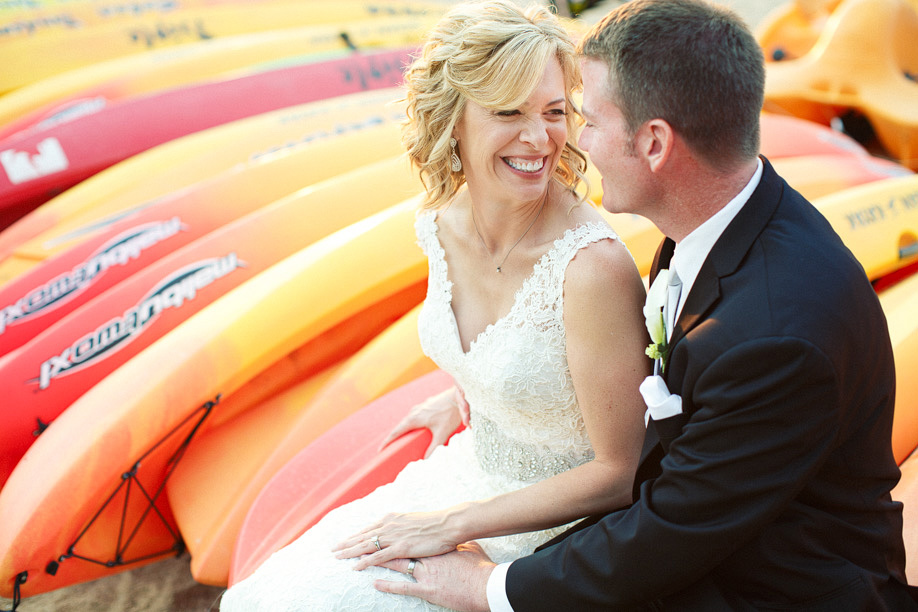 We spent the rest of the night relaxing and eating delicious food, photos of which I will spare you. But I will end this by saying: Lisa + JR, I cannot express to you how much it meant to me to be present at your wedding. From the weather to the company, it was a perfect day—there's no other way to describe it. That you found each other is miraculous, but that you love each other is inevitable and right. Thank you, from the bottom of my heart, for giving me the privilege of photographing the start of your marriage. May there be many years of happiness in your future. I hope you love these photos. xo, M
Ceremony Venue | Tahoe Bleu Wave
Reception Restaurant | Riva Grill
Hair + Makeup | Imagine Salon
Florist | Thran's Flowers
And because this is my website and I can do whatever I want, I have to include this image I got of my brother, sister-in-law and nephew at dinner. Arguments over bias aside, this is the cutest baby on planet earth. No objections will be entertained! :D