I know that Laina + Chris have been waiting so patiently to see these photos, so instead of me blabbing on with my inane (but meaningful! Is that an oxymoron?) musings, I'm just going to let you reference my thoughts on them from their engagement session and get right to the photos!
Hi, Laina! 1) I love me a beautiful, grainy black and white photo and, 2) Laina, you could have so easily been a 50's movie star. Beautiful!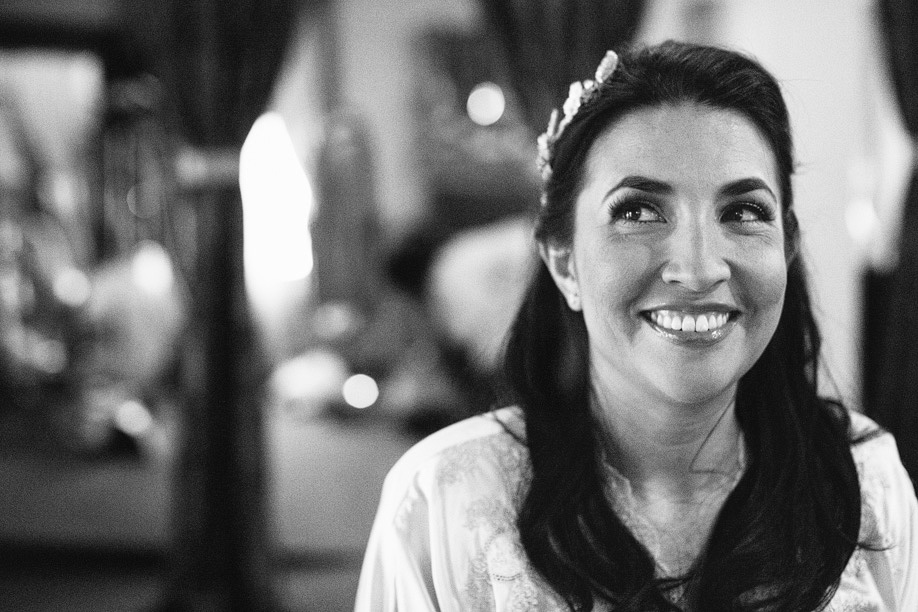 The first bow tie I've ever seen tied without the help of a youtube video. Hi, Chris! :D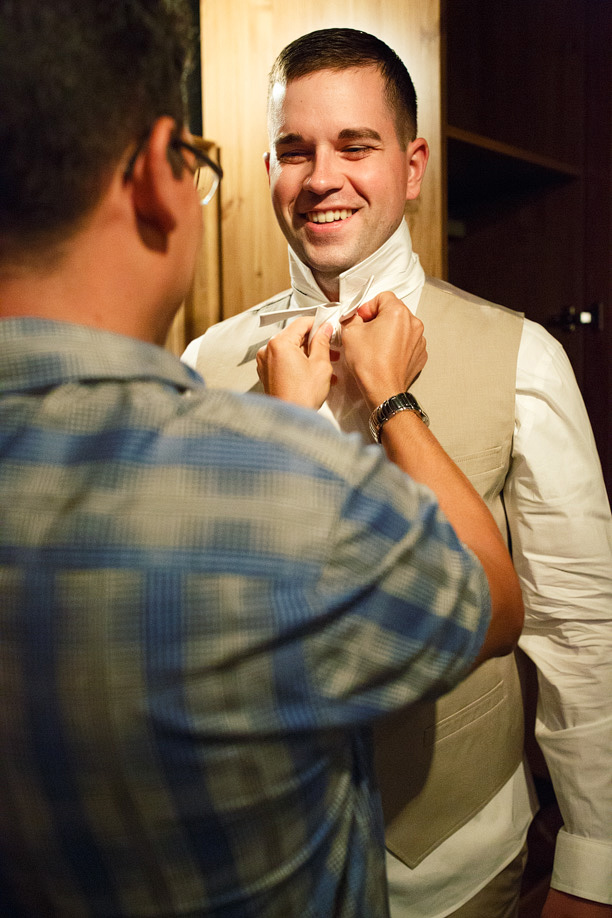 Laina wanted a pastel color palette; her florist nailed it.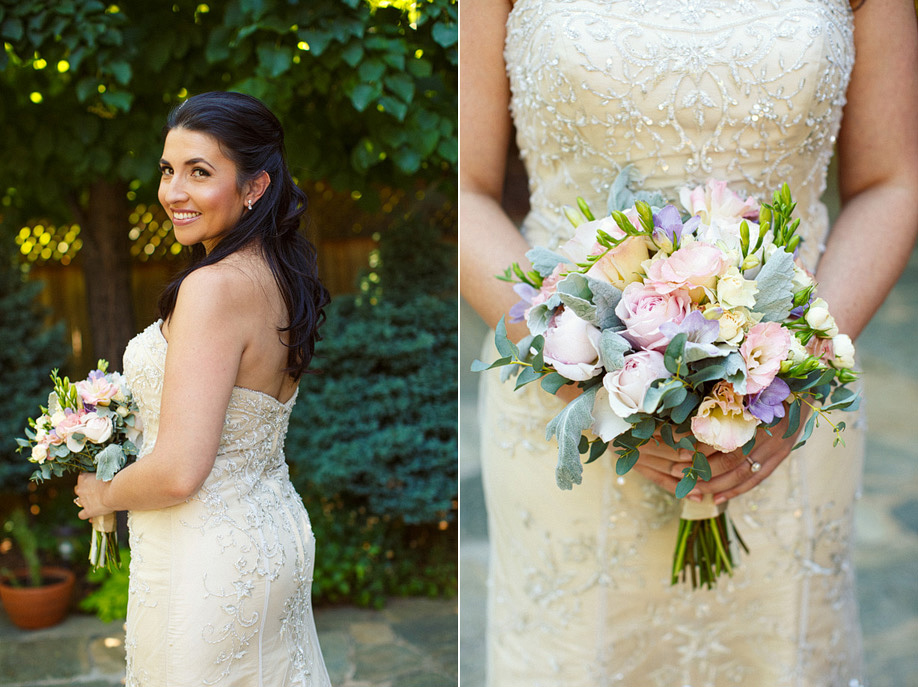 Chrissy didn't look so bad himself. ;)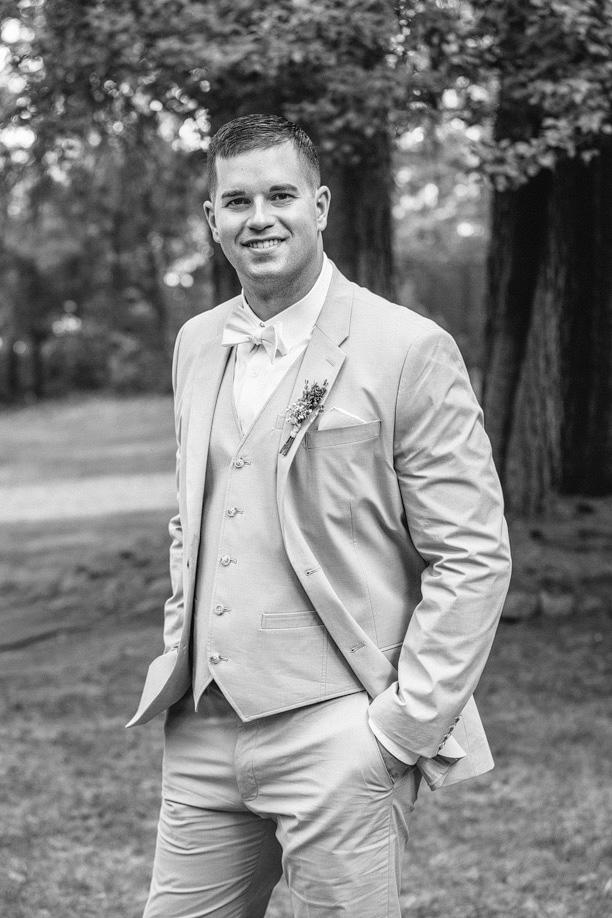 Pastel! :D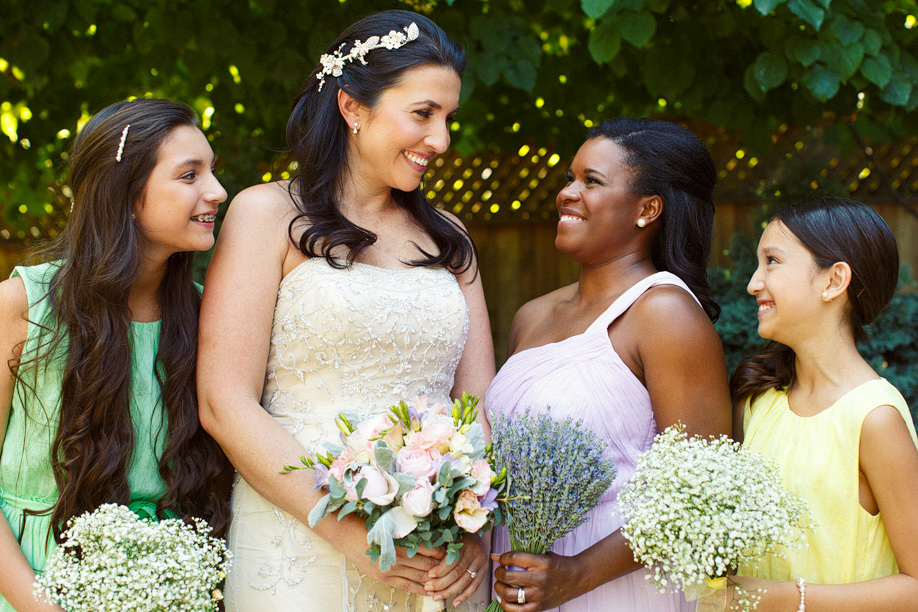 Laina was transported to the ceremony site in her Uncle's vintage truck, which was perfectly color coordinated. ;)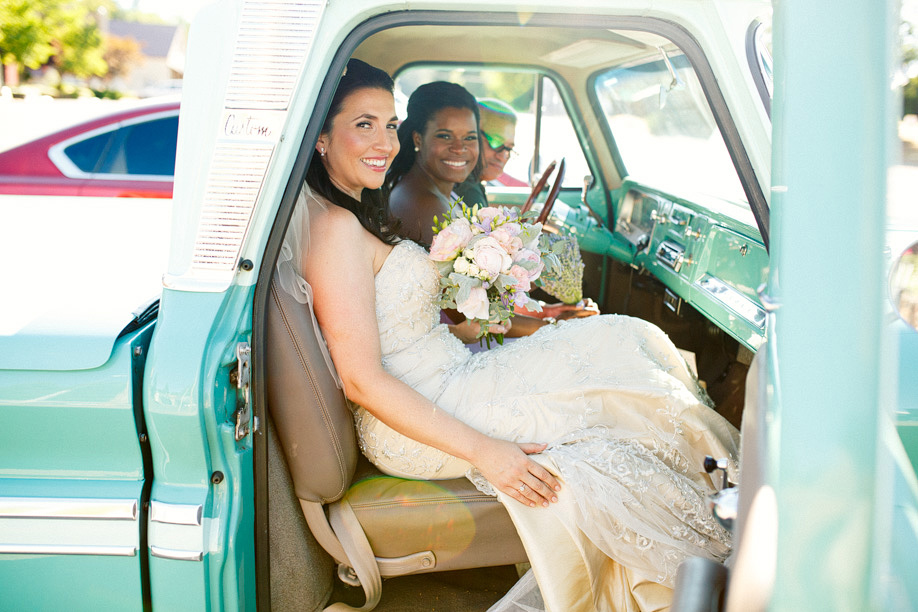 Ceremony time! I loved this image grabbed by my outstanding second shooter, Elyse.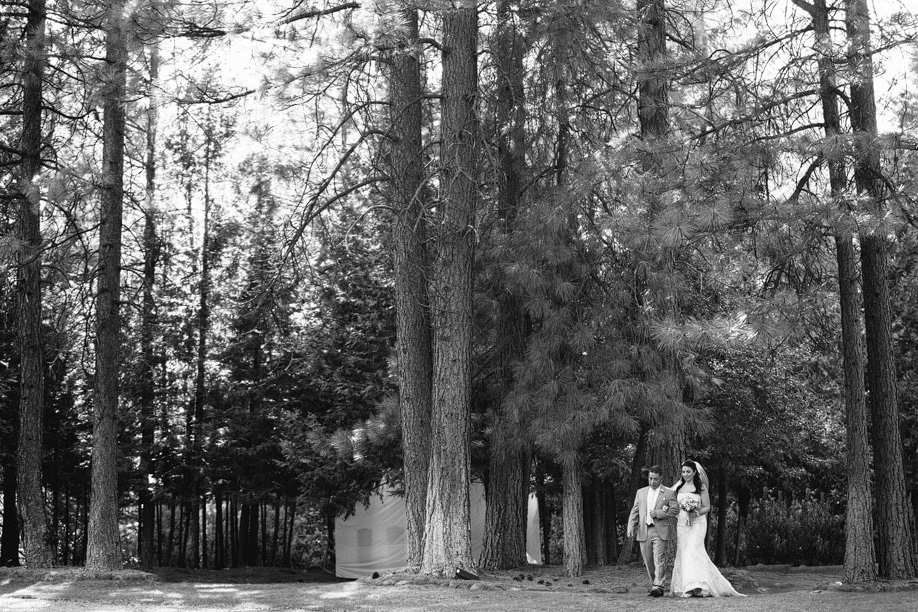 That, my friends, is the face of a man whose breath has been genuinely taken away by his bride. Can you blame him? :)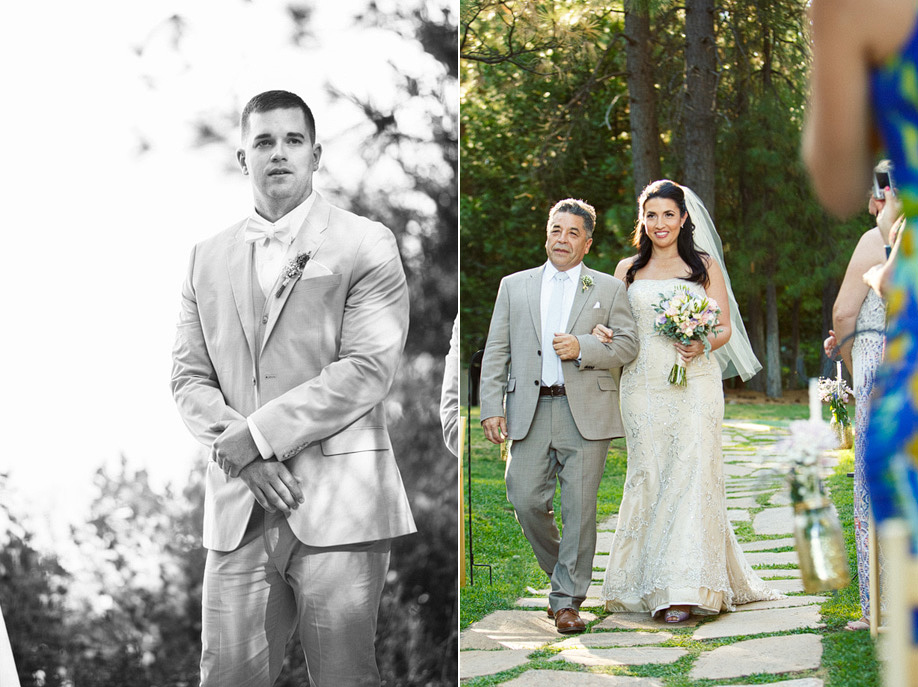 Let's talk about the ceremony site at Forest House Lodge, yeah? You go first. (Stunned silence is an acceptable response.)
Just in case you wanted a better peek at the view. I am so deeply in love with my home state—an hour east and you can be in Lake Tahoe; two-ish hours in the other direction and you can walk the streets of San Francisco and dip your toes in the Pacific Ocean. Magical. :)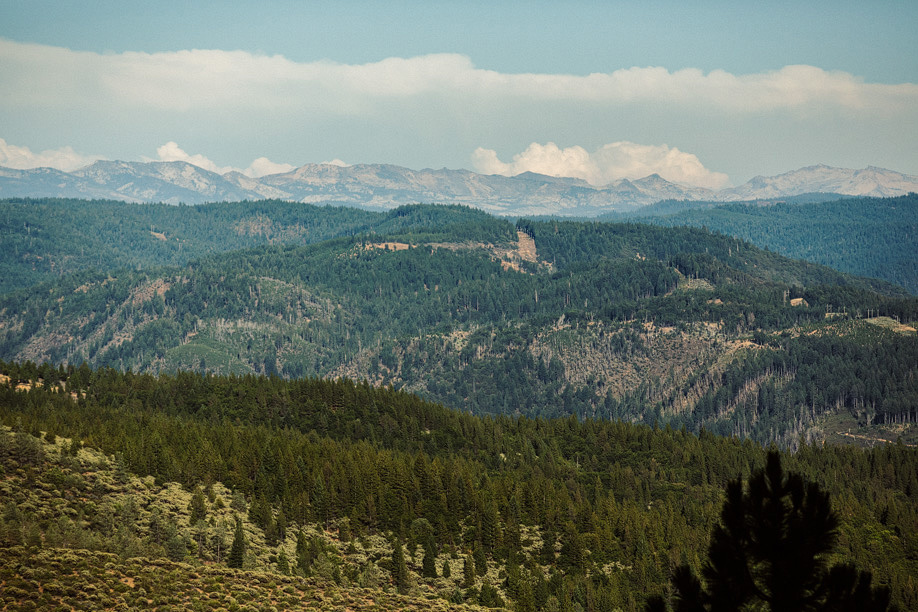 I've always wondered what it would be like to have one of those smiles that lights up a room. I think I'll just ask Laina. :D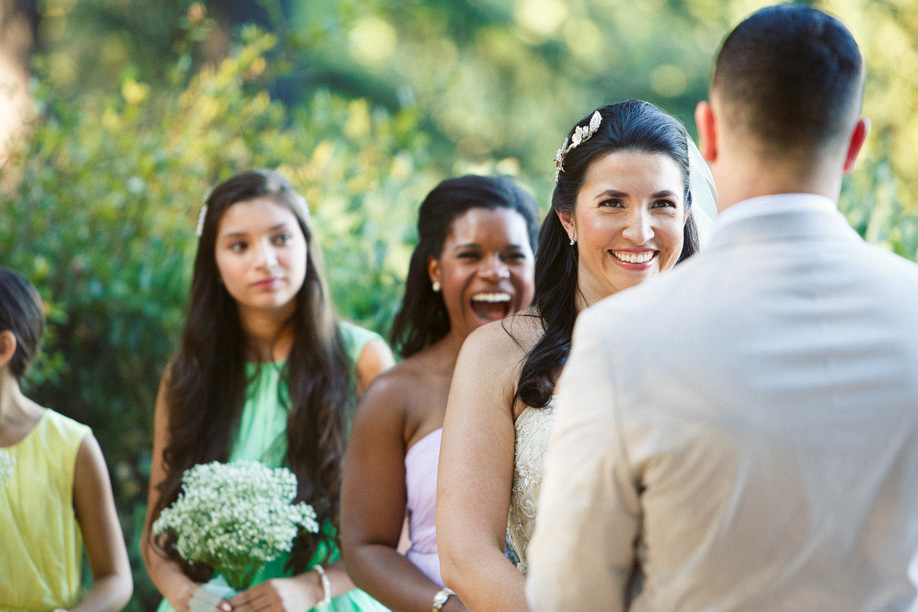 Married! :D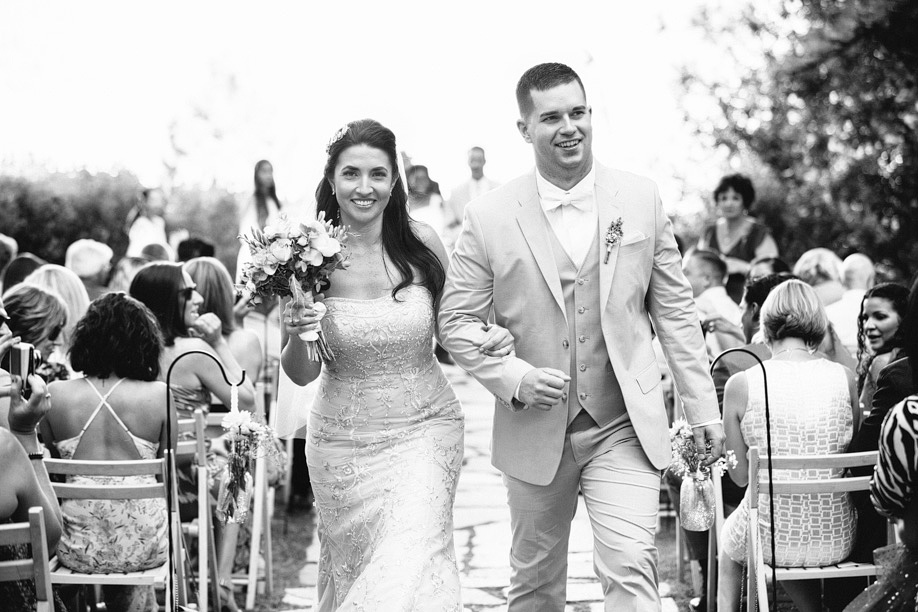 Love the view on the left that Elyse grabbed while I was doing the formal pose on the right.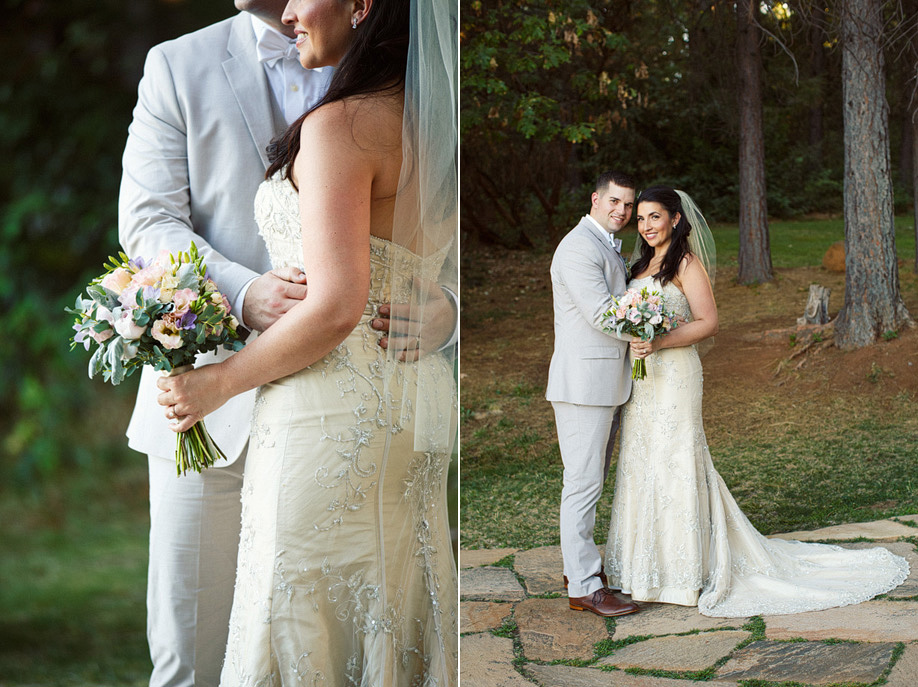 That truck! :D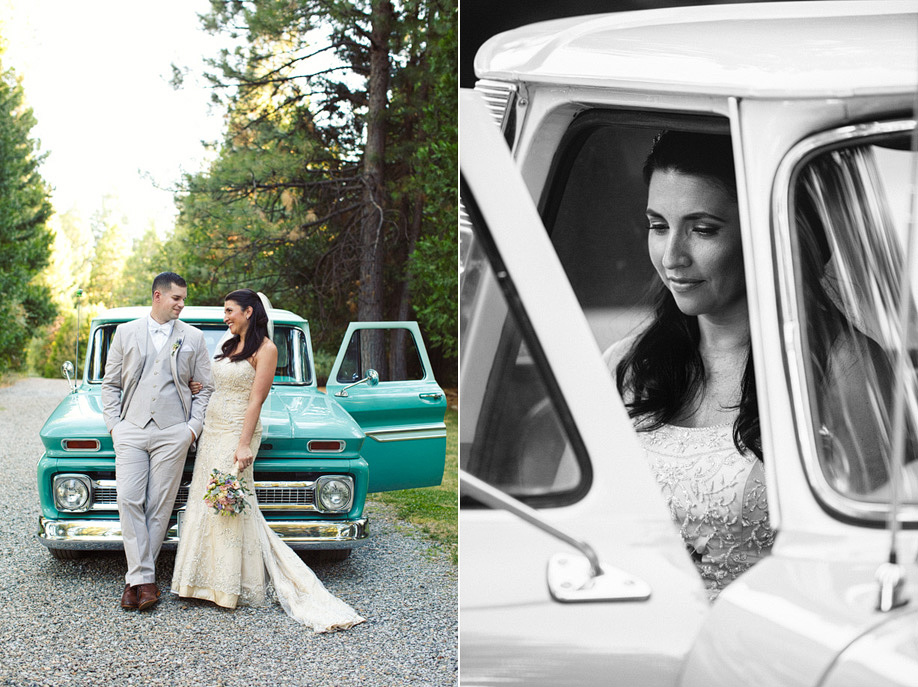 Then we headed back to the lodge and wandered the nearby street for a few portraits. Purple shoes and socks. :)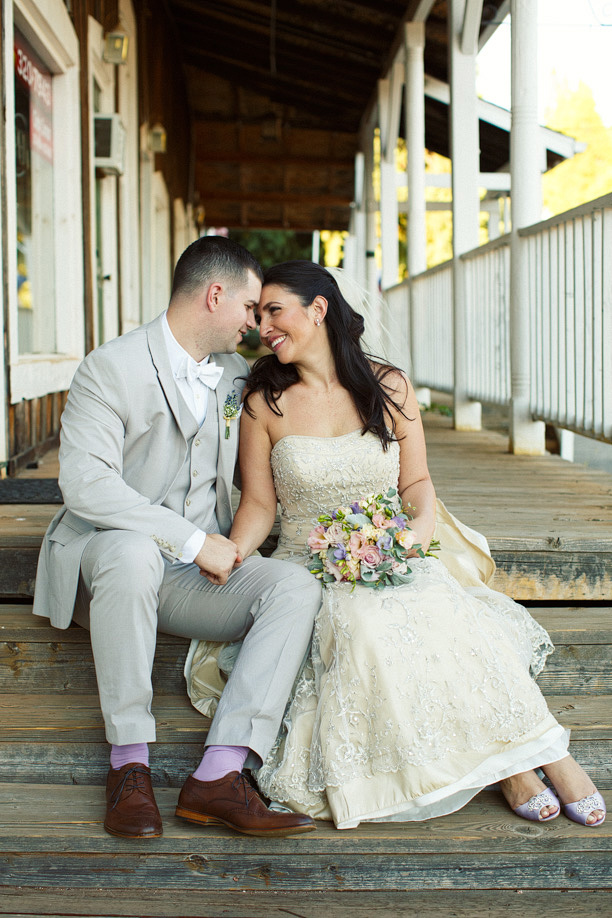 I think it's safe to say Elyse and I were sort of obsessed with photographing Laina that day. I'm not sorry about it. :)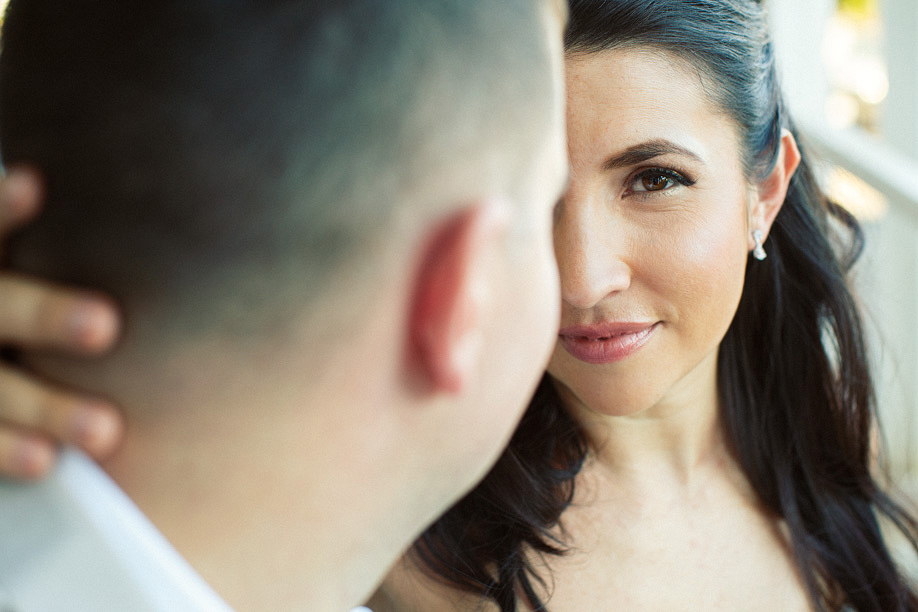 I'm pretty sure I took this shot accidentally as I was putting my camera down. I think I deserve a cookie for that. :D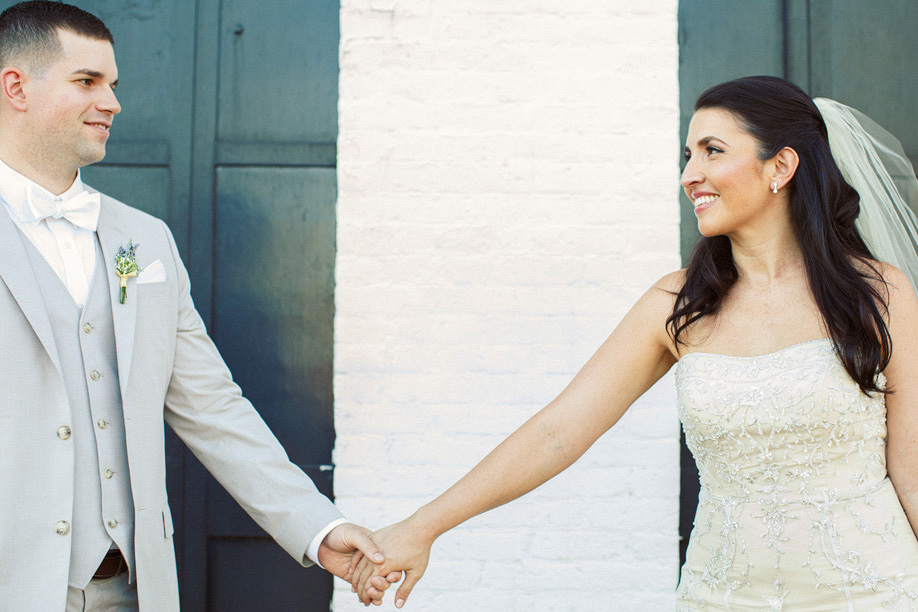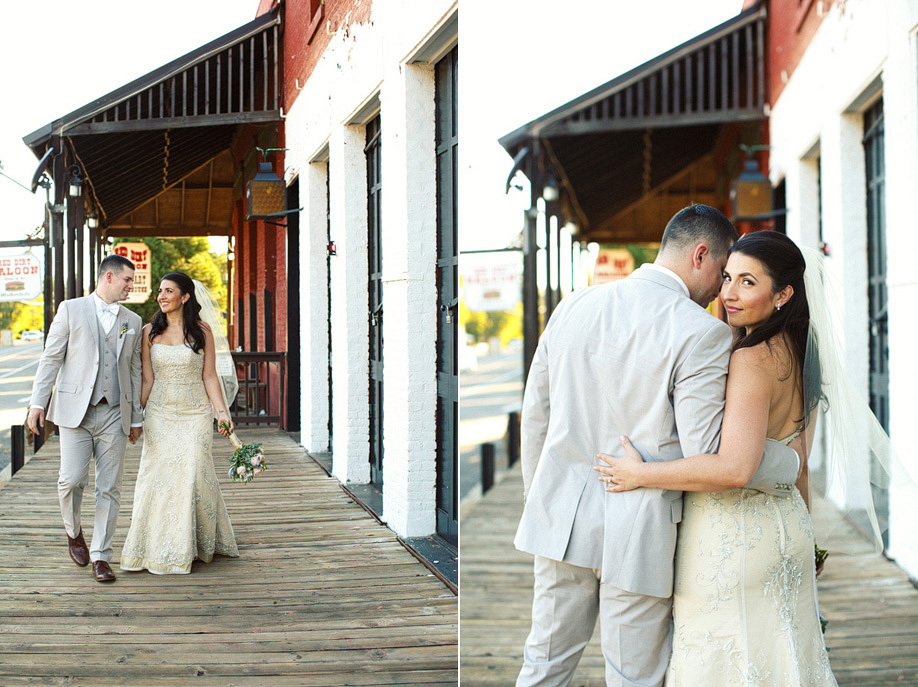 Hi, hello, hey there. Favorite. (Pssssst, make this a canvas, please!)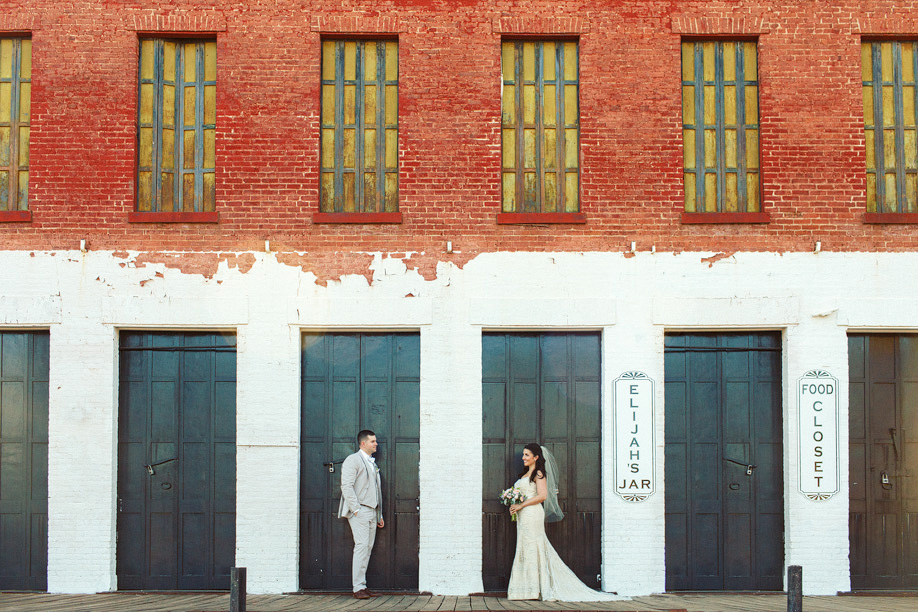 If you can tell me how I set up this shot, I'll give you $10. Actually, never mind; I'll just tell you: It's a lighted makeup mirror plus two iPhone flashlights for backlight. Blammo. Favorite.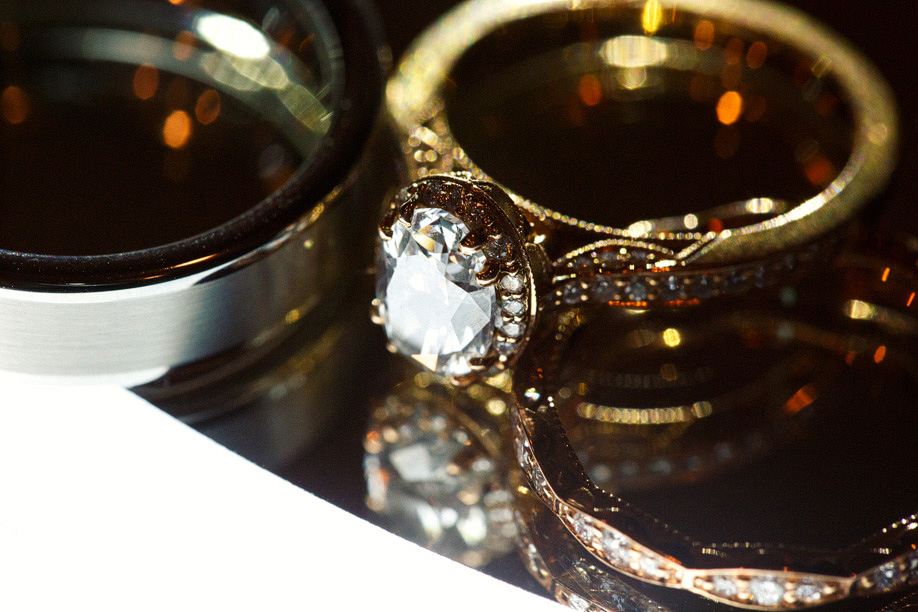 I love first dances. :D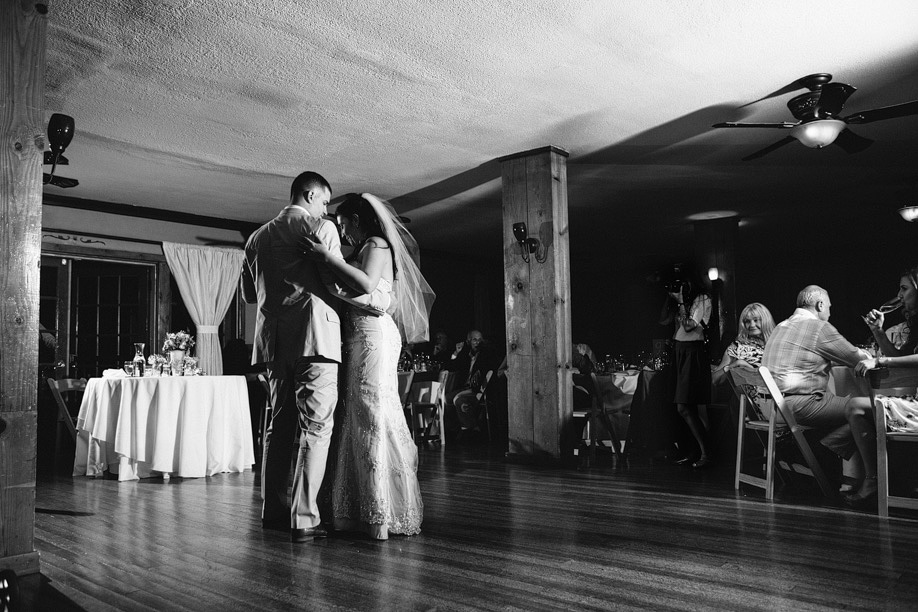 Laina + Chrissy, thank you so much for inviting me to be part of your wedding day. Knowing what I do of your relationship, and the long road that led you to this day, it was truly an honor and a privilege, and I mean that with all sincerity. From your warm and welcoming color palette, to your grandmother's cake topper (on your rainbow wedding cake!), to the way you welcomed and enjoyed the company of your guests, the whole day was perfect (hot, but perfect!). Good luck as you work to remodel your new house (I still want to see pictures!) and embark on married life together—you deserve nothing but the best! xo, M