Can I tell you a not-really-a-secret? I LOVE maternity sessions, and I definitely don't get to do them often enough (hint). Pregnant bellies are beautiful, excitement and anticipation are beautiful, love is beautiful. (Perfect examples of all three of these things are coming at you in just a second.) So it's not terribly surprising that I adore this session. Vanessa + Greg met me at Lands End in San Francisco and the weather was incredible (if you've ever been to Lands End you know that it's usually overcast, foggy and windy as all get out). And Vanessa, who has only about a month left to go in her pregnancy, hiked around in heels and put up with all of my requests, both of the bonkers and not-bonkers variety. But hey, worth it, right? ;)  Let's let the photos do the talking!
Hi, Vanessa + Greg! :D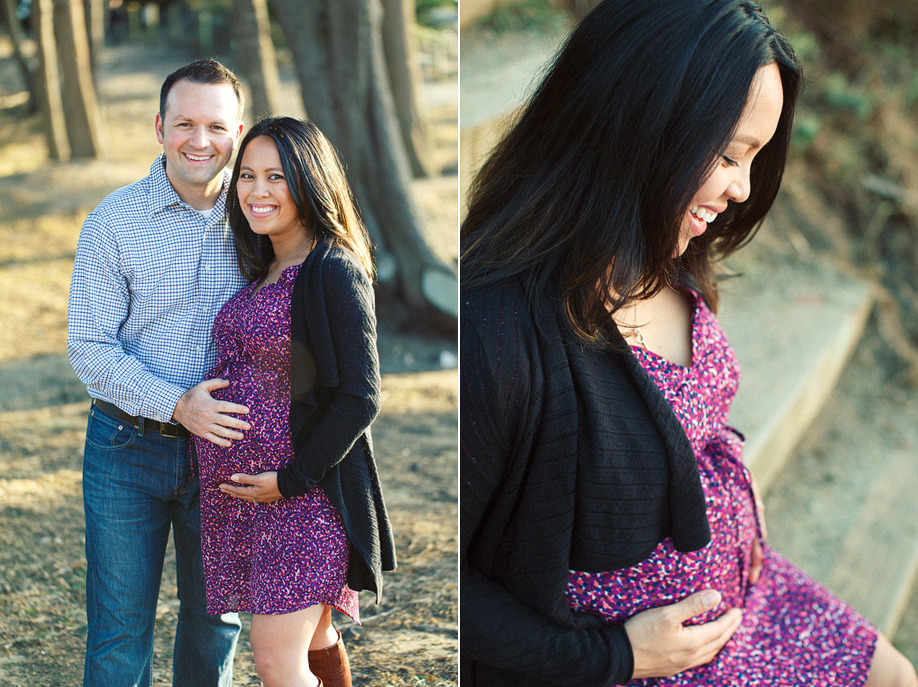 A shot incorporating these trees was Vanessa's one request. Nailed it!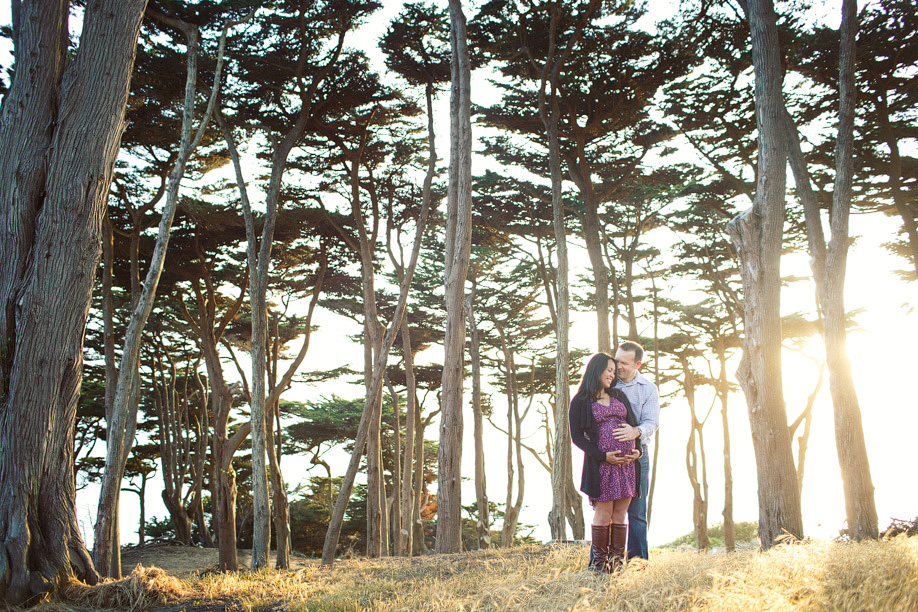 Pregnancy looks gorgeous on you, Vanessa. Seriously.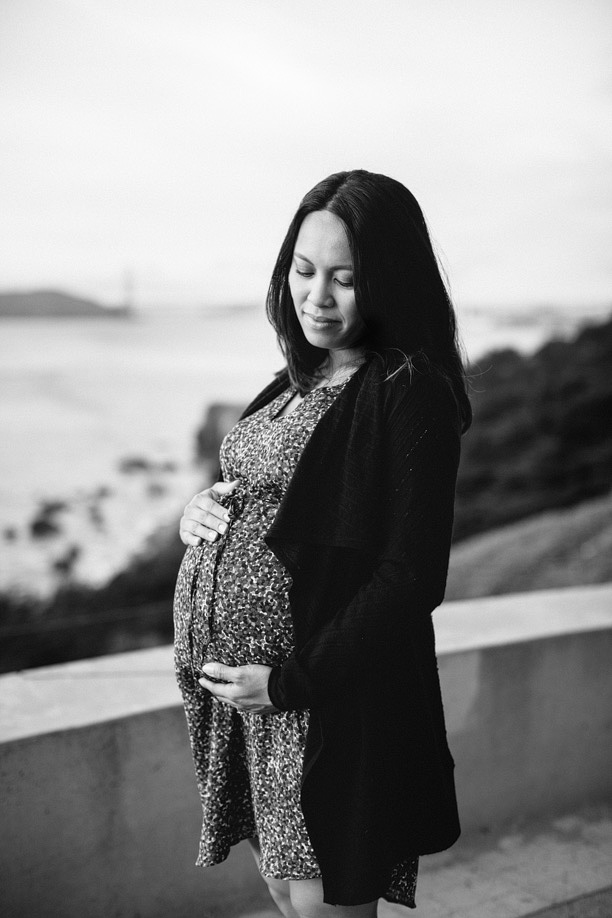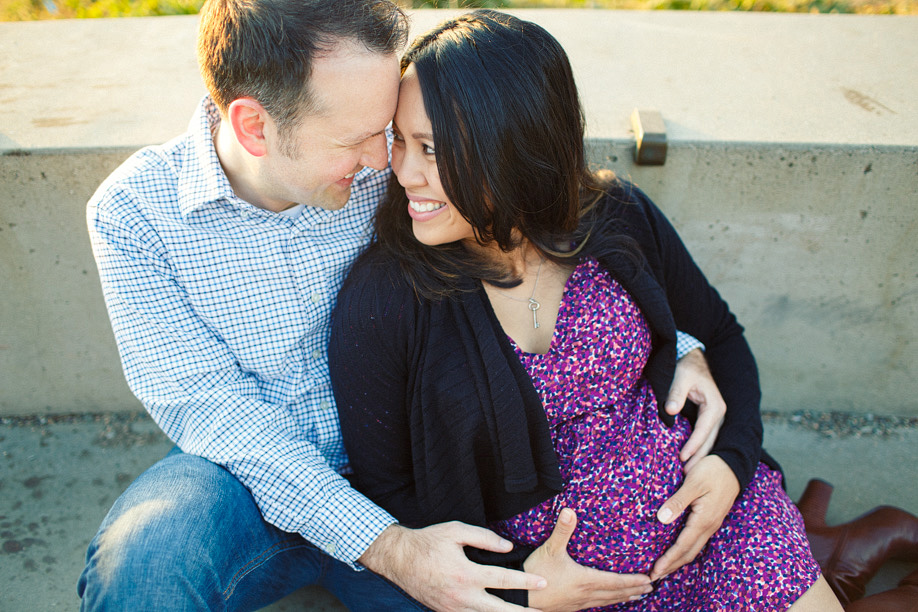 Normally I like to talk about how funny I am, but all credit for this giggle goes to Greg. Favorites.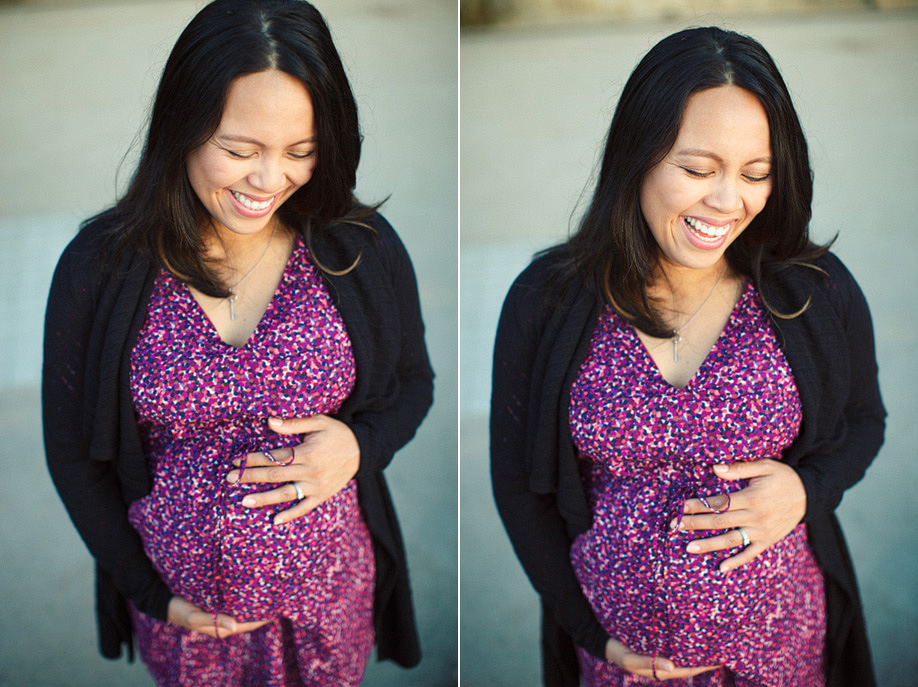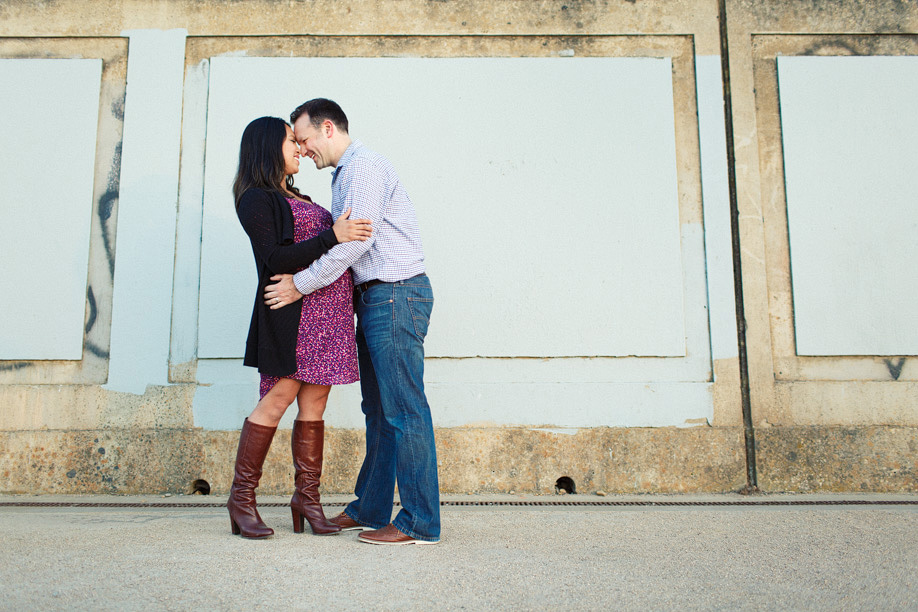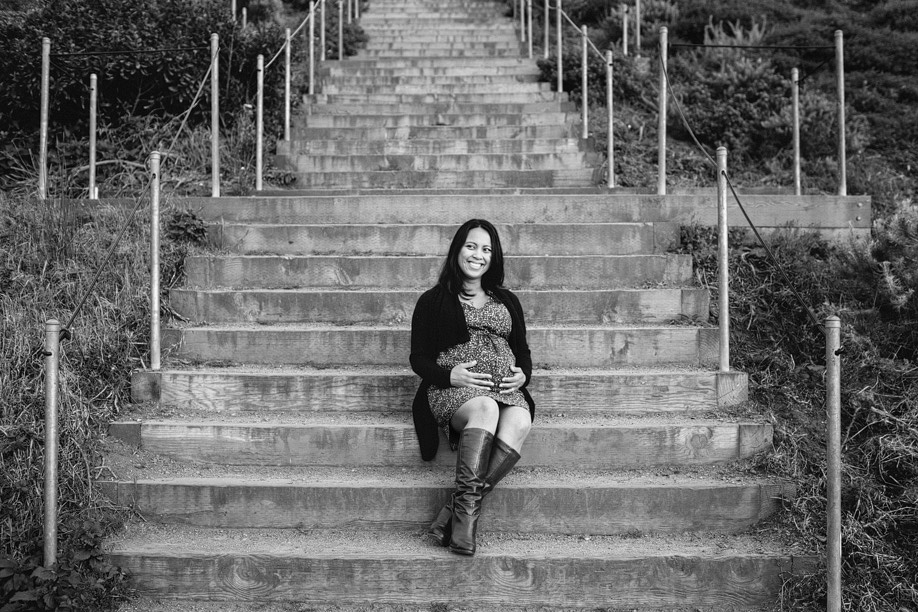 Total and complete favorites. Most especially the one on the left. Swoon.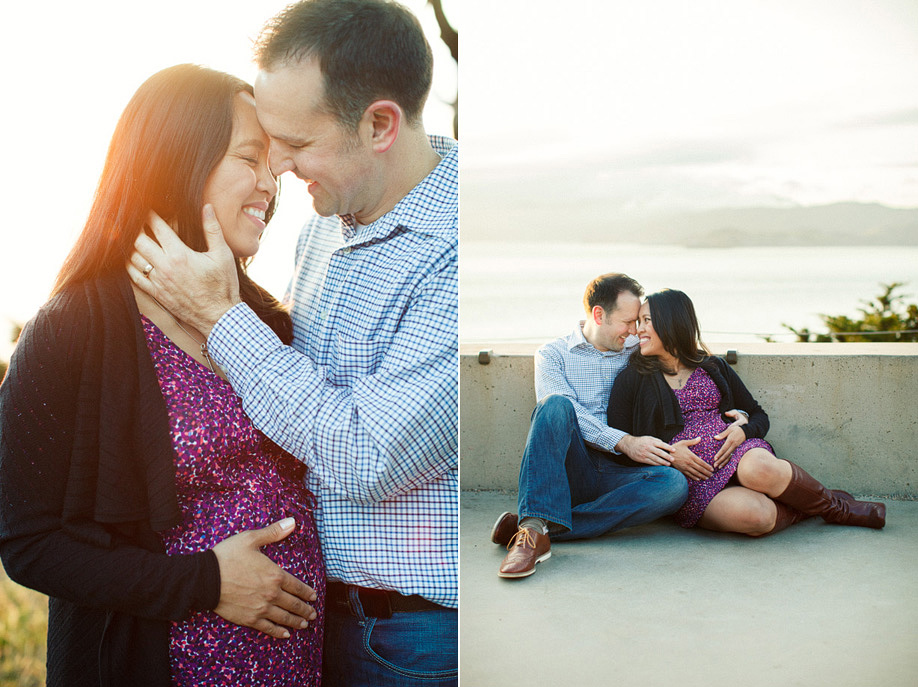 This one is specifically for Vanessa's momma. :D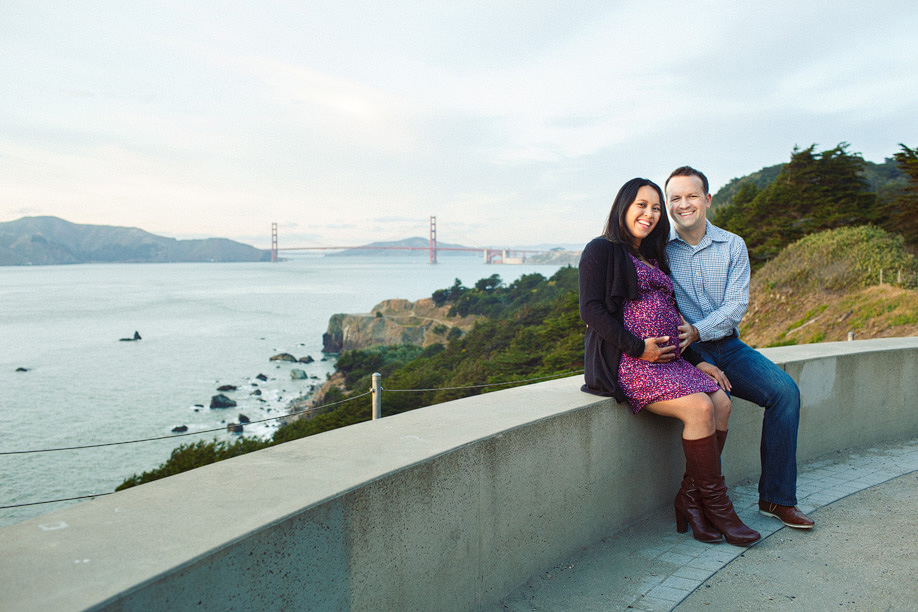 Seriously! :D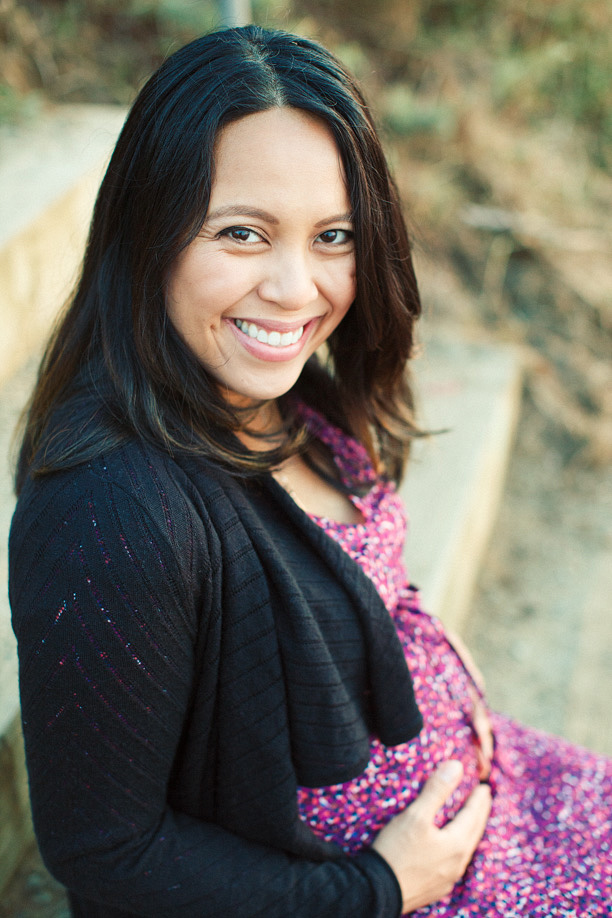 And ending with another favorite. :D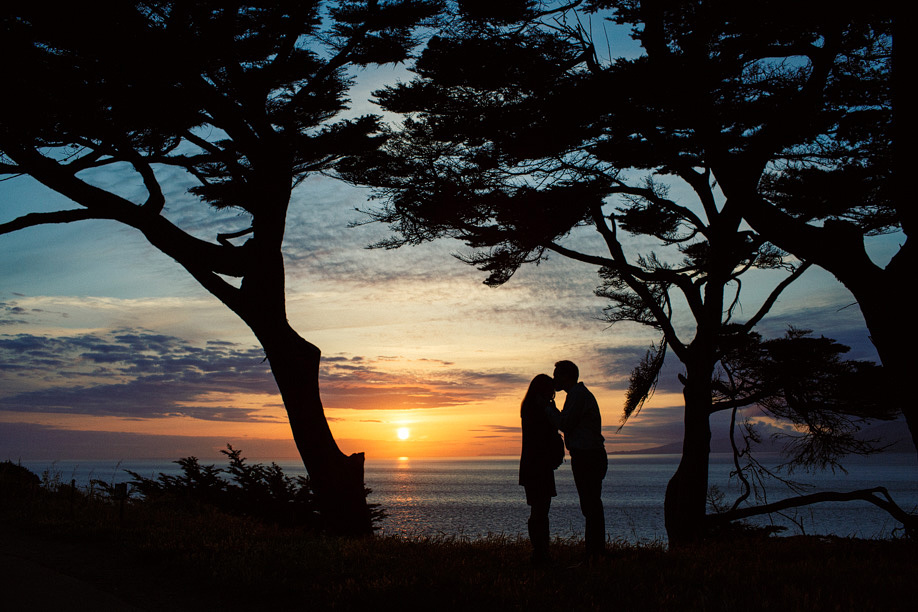 Vanessa + Greg, thank you so much for asking me to document this sweet time in your lives. I'm incredibly proud to give you these photos and I hope you love them as much as I do. From just our short conversation, I can tell how excited and ready you are for your son to arrive. I can also tell that he is one lucky kid to have you as his parents. I can't wait to meet him, see his beautiful face and hear what you've decided to name him. May the last month of your pregnancy be smooth sailing—he'll be here before you know it! xo, M