It sounds silly, but I hold a special place in my heart for beautiful women with beauty marks. And Emily has a perfect one.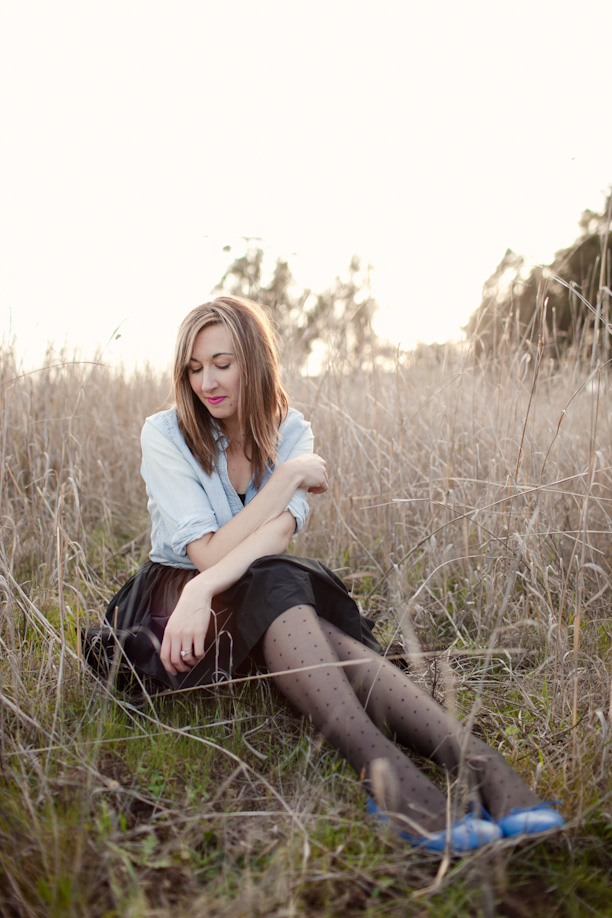 Even through roughly 27 years of hating my own, even through contemplating having mine removed, I always loved that they're called beauty marks.  There's such positivity to that.  And maybe just a little vanity to buoy those who at one point or another could use the small boost to their self esteems. And now that I love mine, love that little buoy to the left of my lips, I can't help but feel a little kinship with every woman I encounter who also has one. We're a special breed, the facially bespeckled. And Emily is a perfect one. :)
And she can rock some hot pink lipstick, which deserves its own paragraph of praise.
She and I got together on a recent evening to swap photos in a field of yellow flowers. Except when we got to the field, nearly all of the flowers were gone. So instead we laughed at the roaring wind, hopped around some very green grass and made the best of what we had. A fine recipe for any day, I think.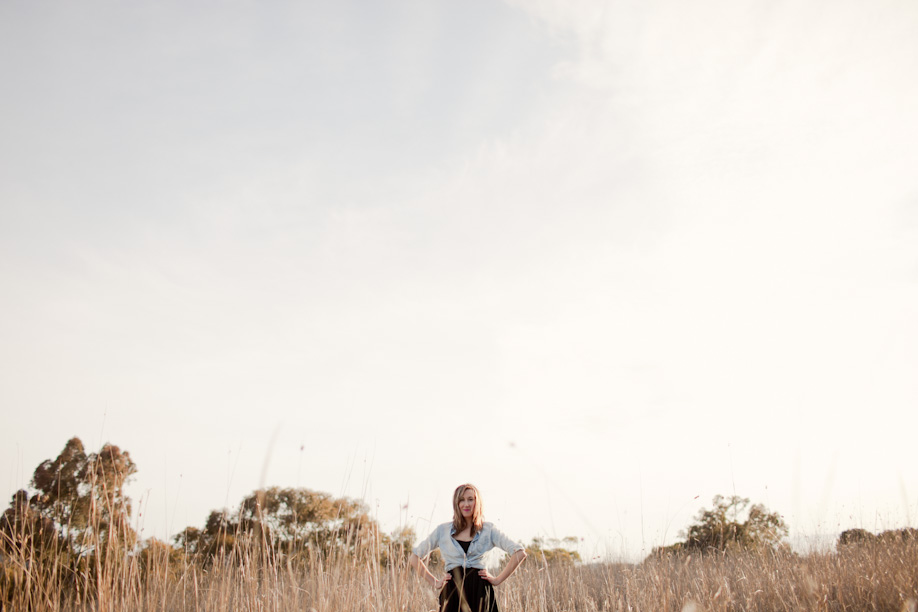 Love: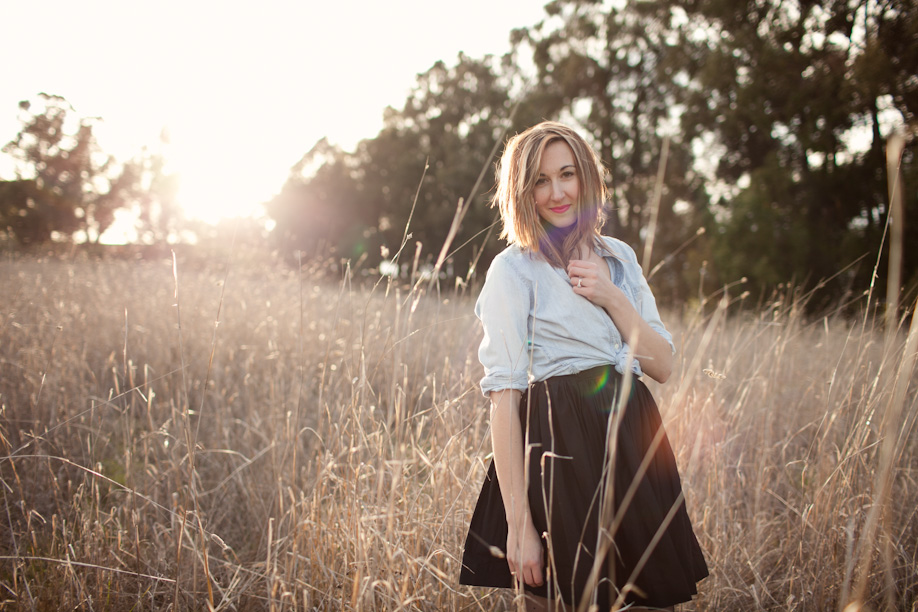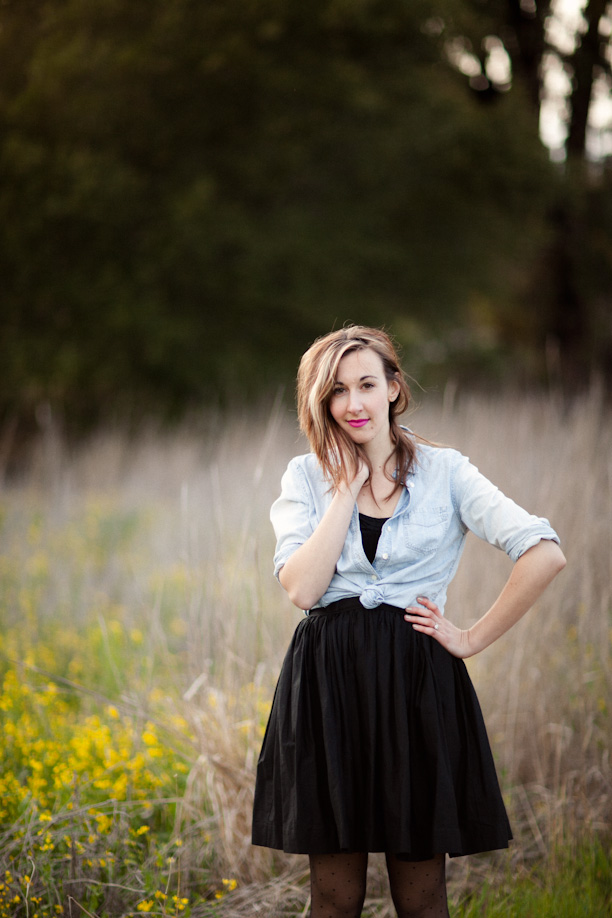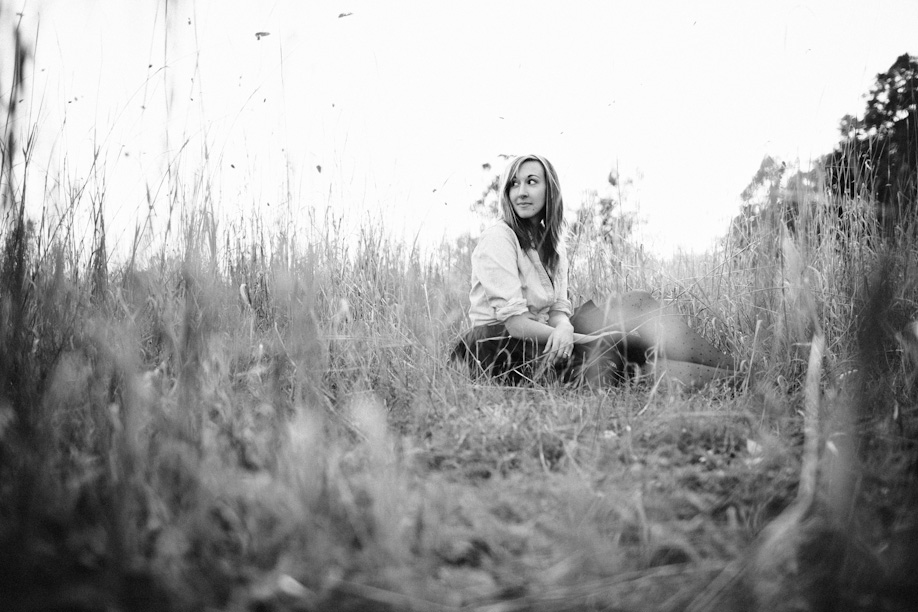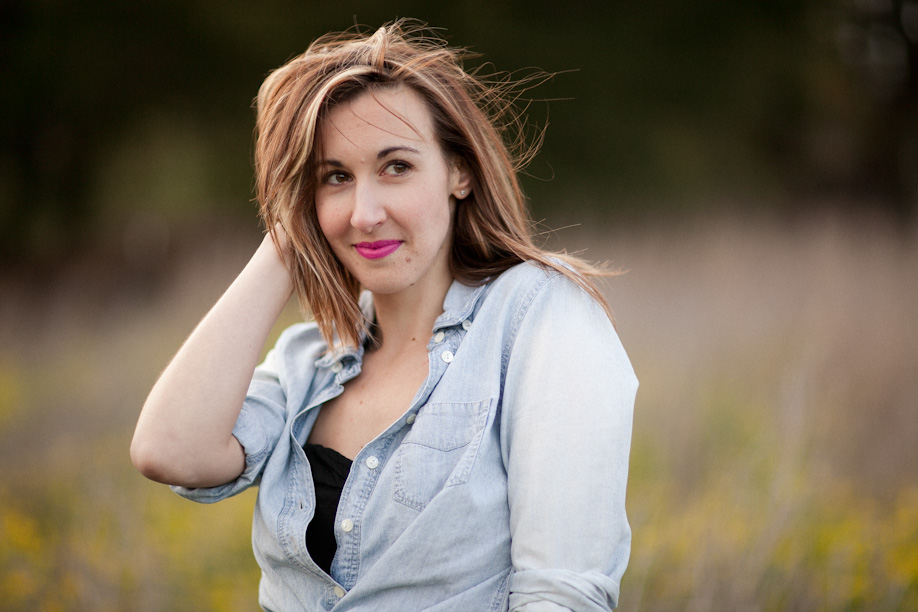 This is 50% cute pose, 50% staving off the cold, 100% success: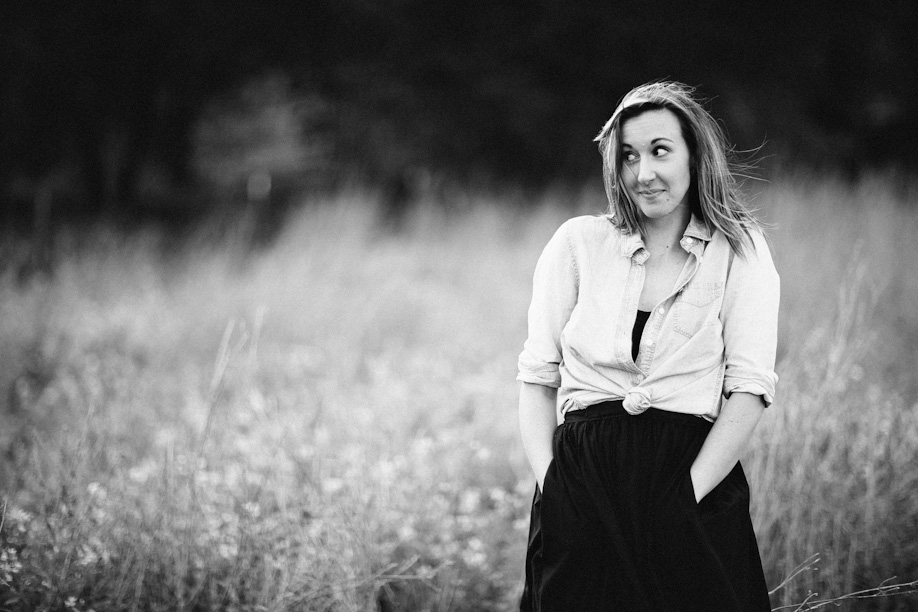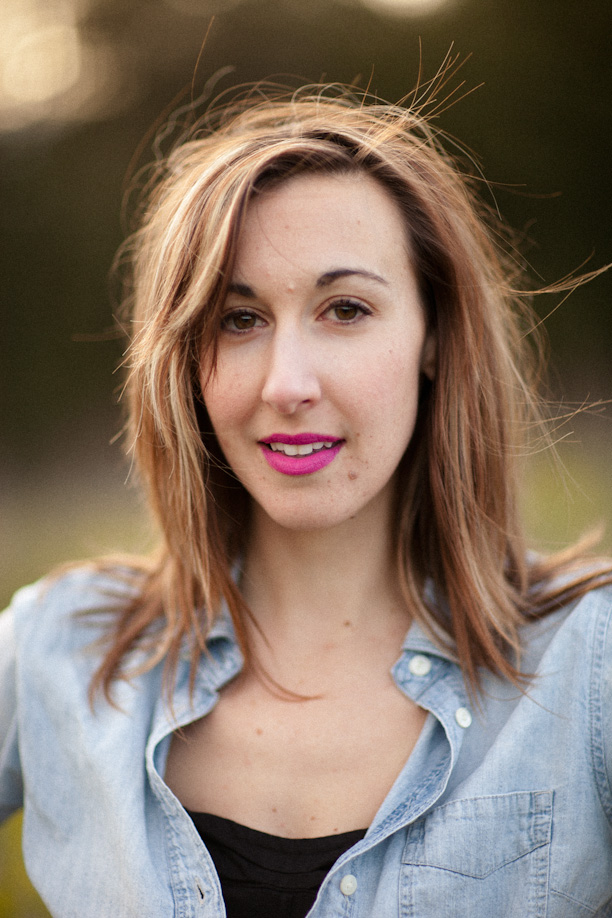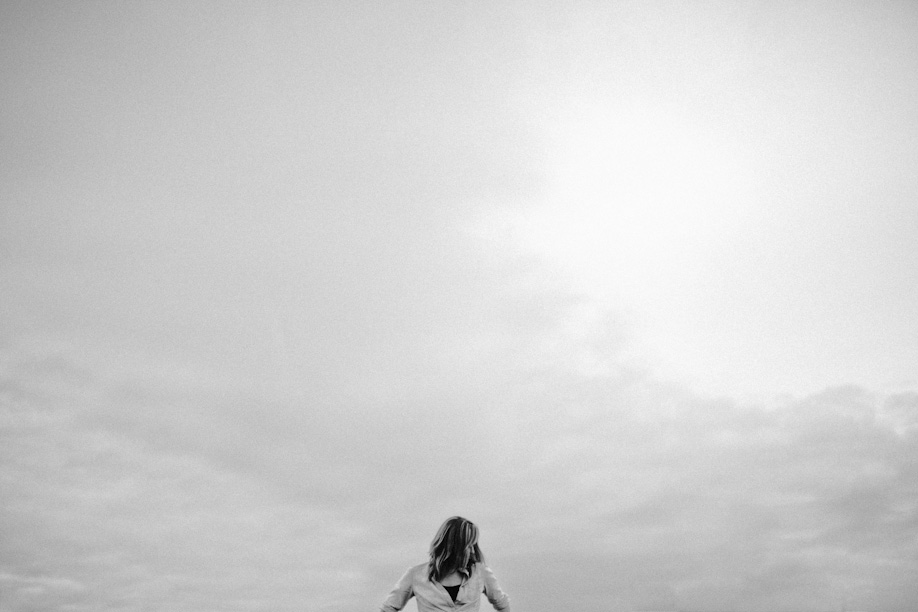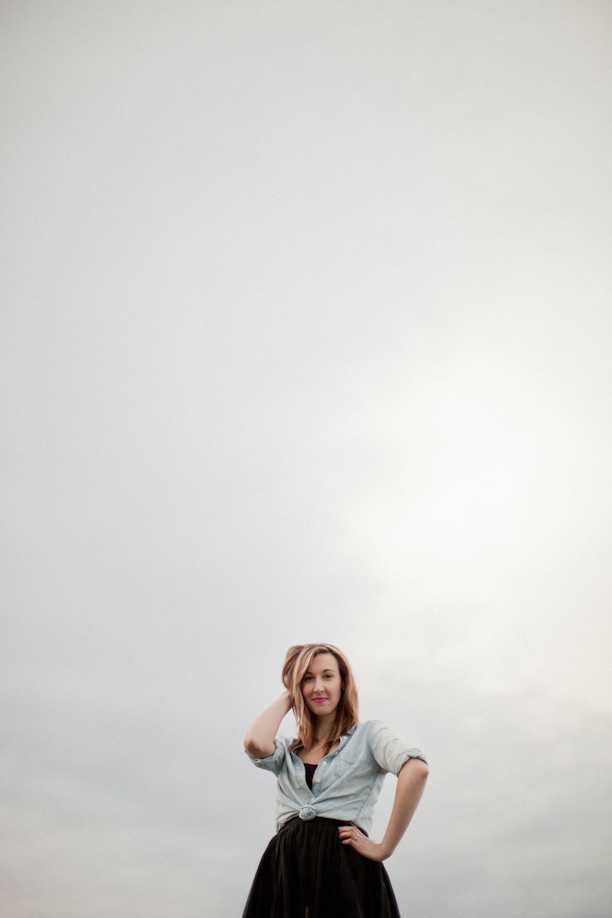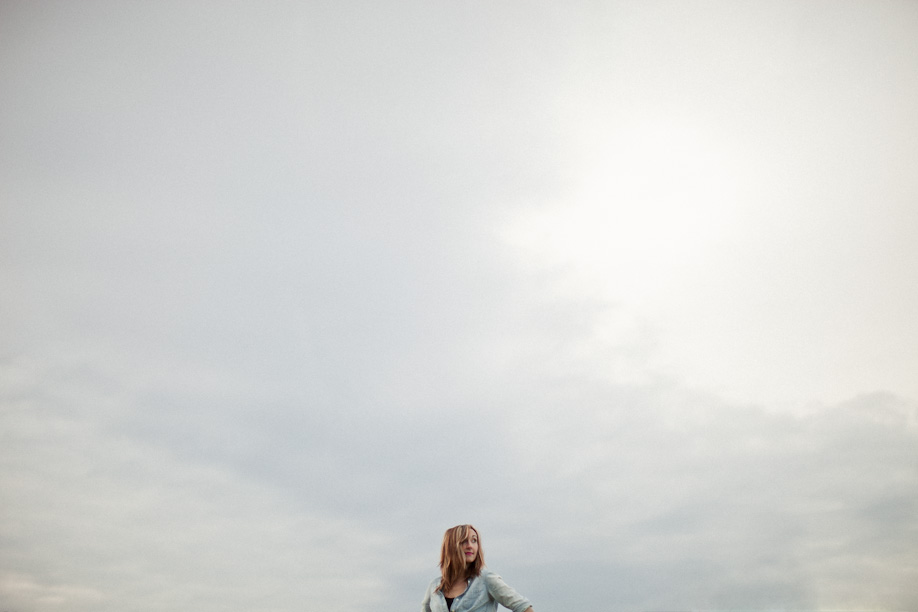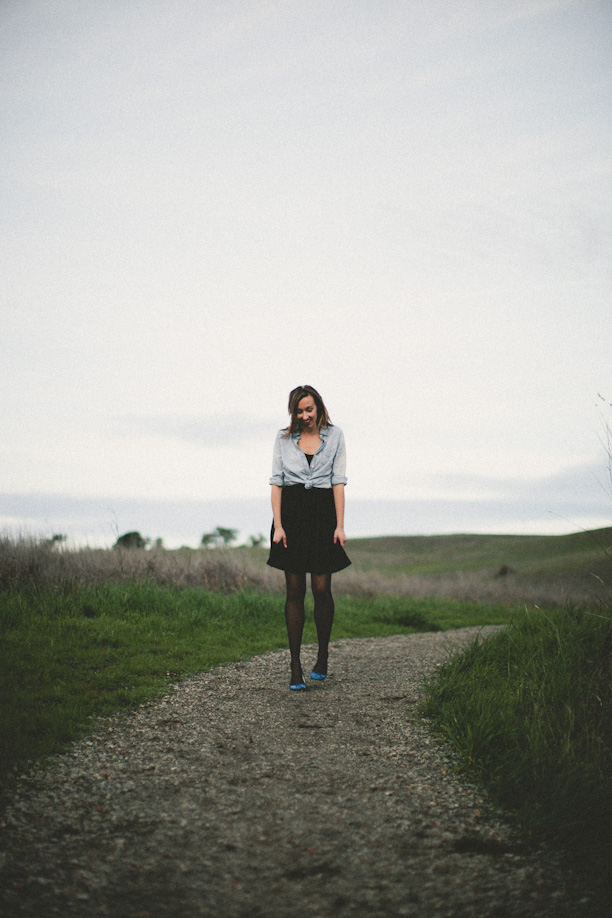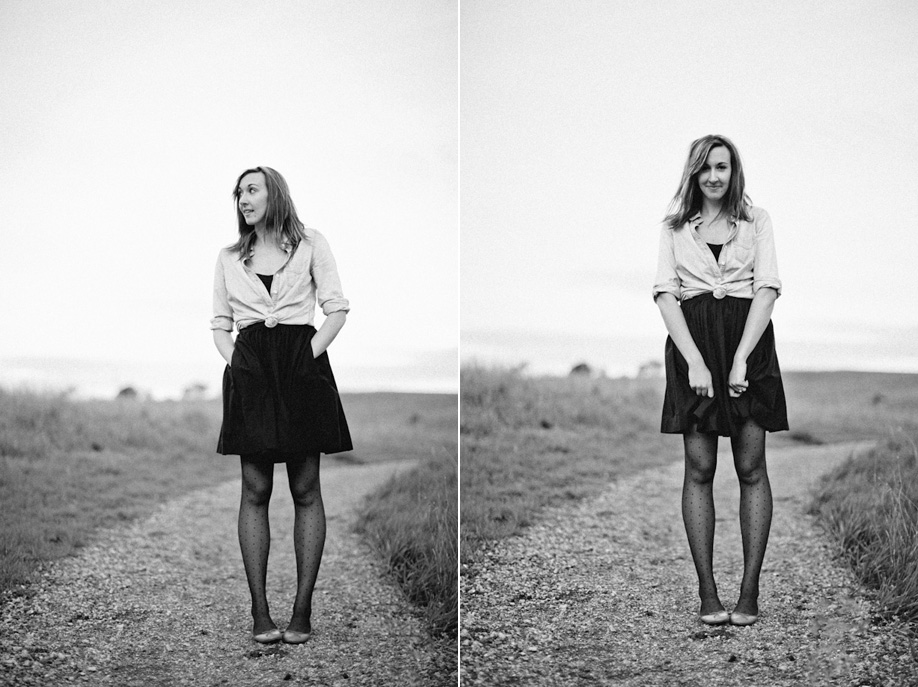 Lastly, my favorite. Kind eyes to match an equally kind heart: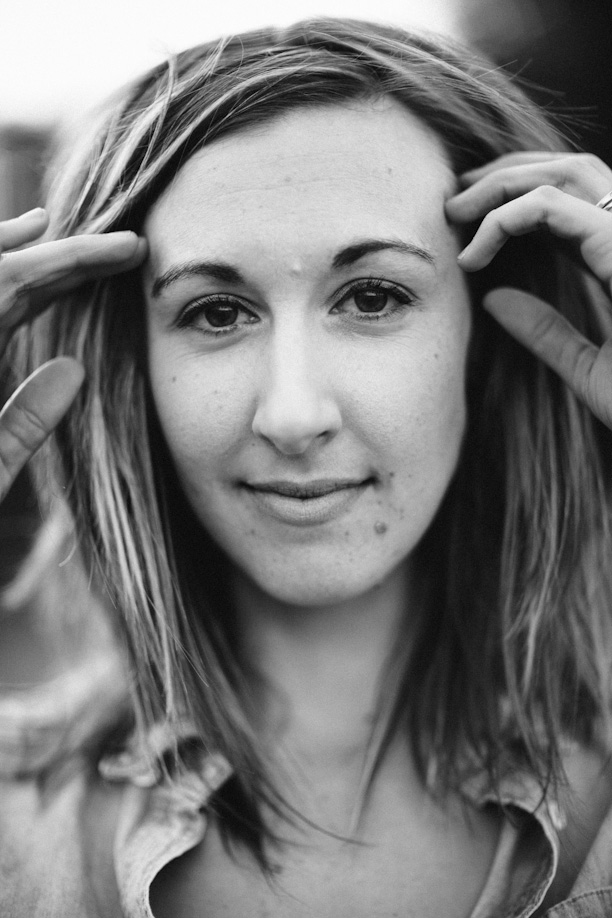 Thank you for spending a windy, chilly evening with me and a quickly setting sun, Em. Thank you for talking shop and sharing your heart. I'm grateful to know you.