I almost don't have words for this pair. They're light-hearted and funny; they're laid back and easygoing; they're super smart; they are insanely kind; and they look like they could be the inspiration for a Disney couple. But more importantly, they are endlessly, hopelessly, effervescently in love with each other.
I don't care who you are, what you look like, how old you are, or if you're outgoing or painfully shy…if you really love your partner, I could photograph you all day long. For me at least, that's the magic ingredient. When your future children and grandchildren look at your photos, three things will strike them: 1) How young you were, and 2) How in love you were (and, I hope, still are!). Oh, I said three things. They'll also notice how outdated your clothes and hair are, but I think that's the absolute perfect reason to focus on emotion first. No matter how silly your outfit may seem in 20, 30, 50 years, authentic love is never outdated. And you can't get that from just smiling at the camera.
I think I was able to capture Jessica + Justin in exactly this way. (Although, as an aside, let me say that they were impeccably stylish.) These two love each other, and their photos scream it. So much so that I'm breaking two rules for their blog post: 1) I'm posting two very similar images (because I couldn't decide which I loved more!), and 2) I'm posting several images from the same location (because they're just too lovely not to). Enough of my jabbering! Let's break some rules!
Similar heart-melting image #1!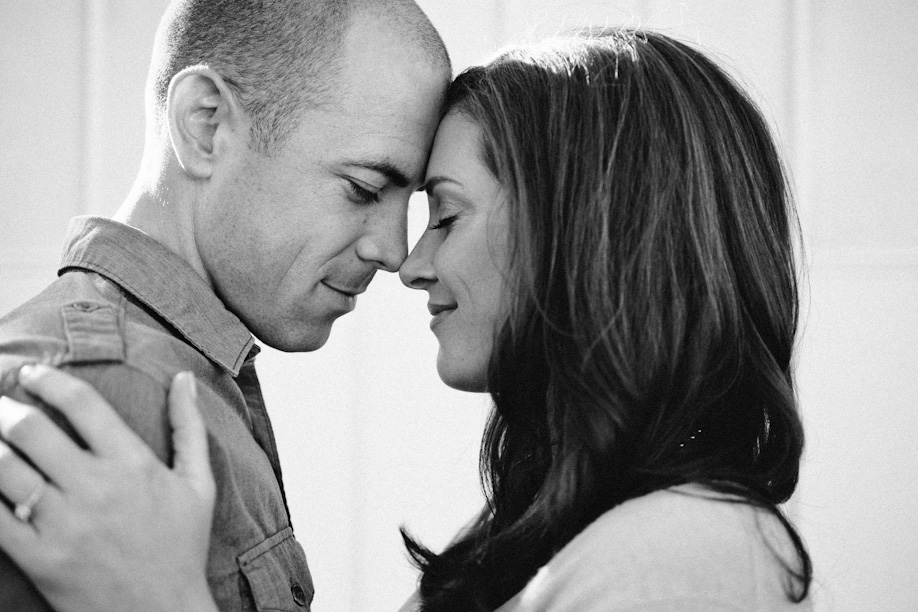 Similar heart-melting image #2!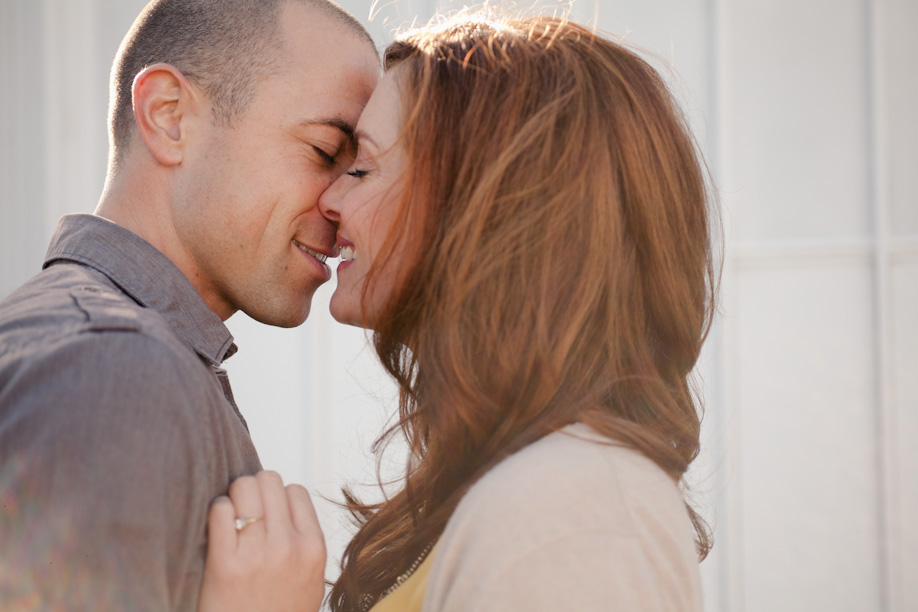 We started at Golden Gate Park, a place I could wander around all the live long day: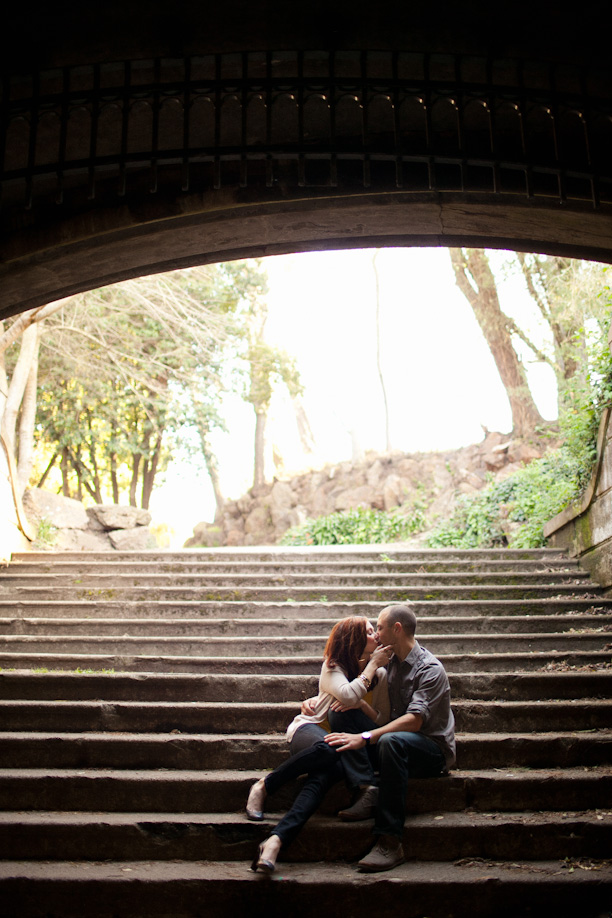 Jessica took a jewelry making class and crafted Justin's ring—she's legit!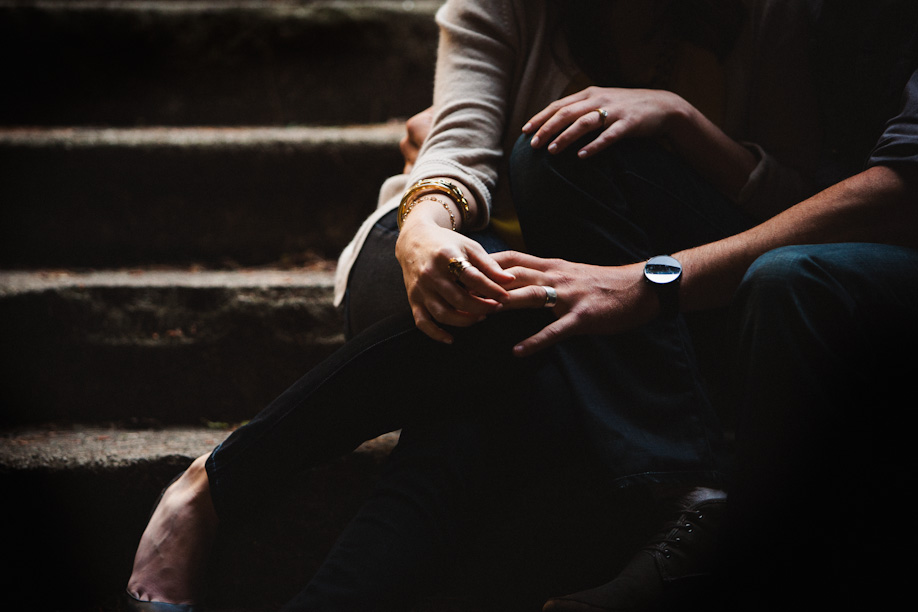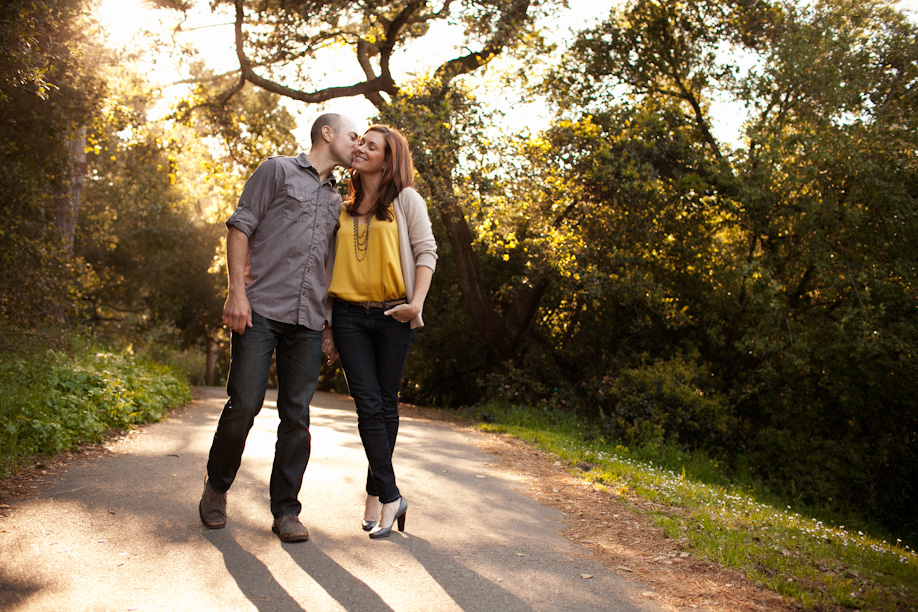 Seriously, Jess, you could light fires with those eyes. So hot! :D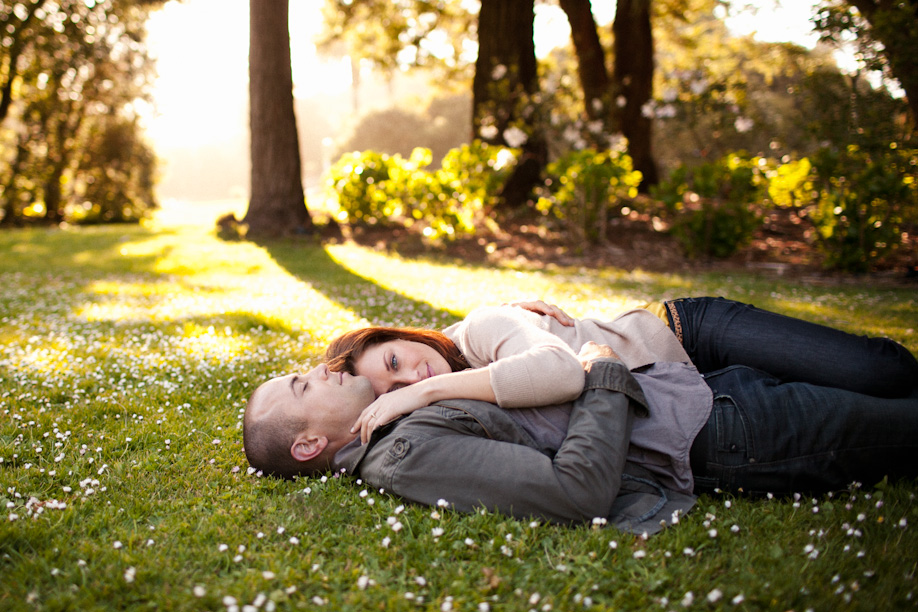 I don't normally stay in one location for long, but the little white flowers and light in this corner of the park were calling my name. Observe: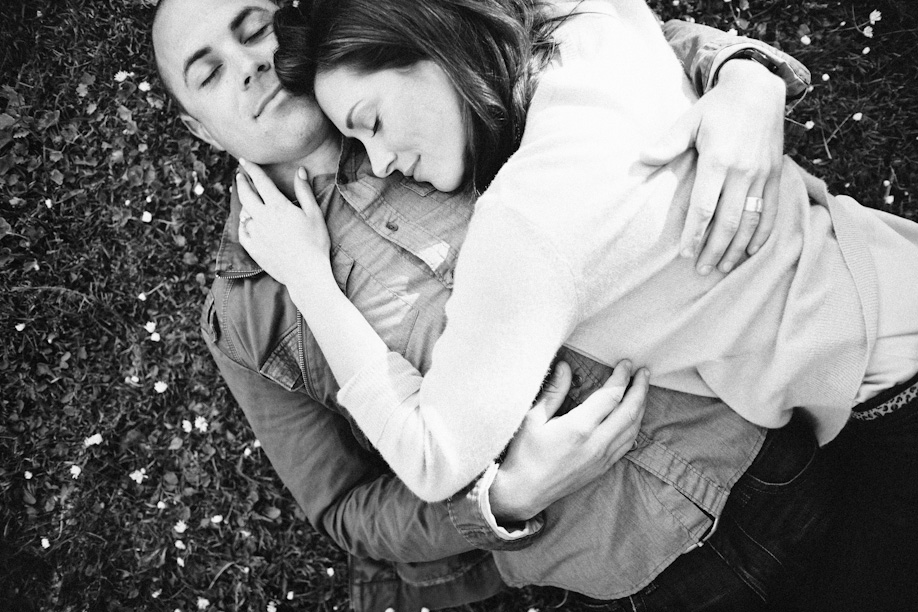 I think they were giggling here because all of Jessica's hair had just fallen in Justin's face. :D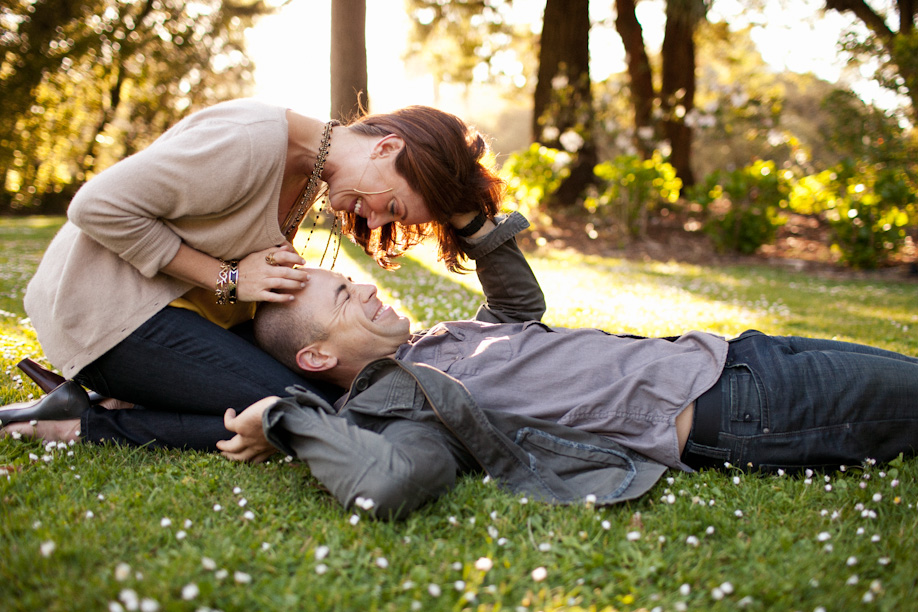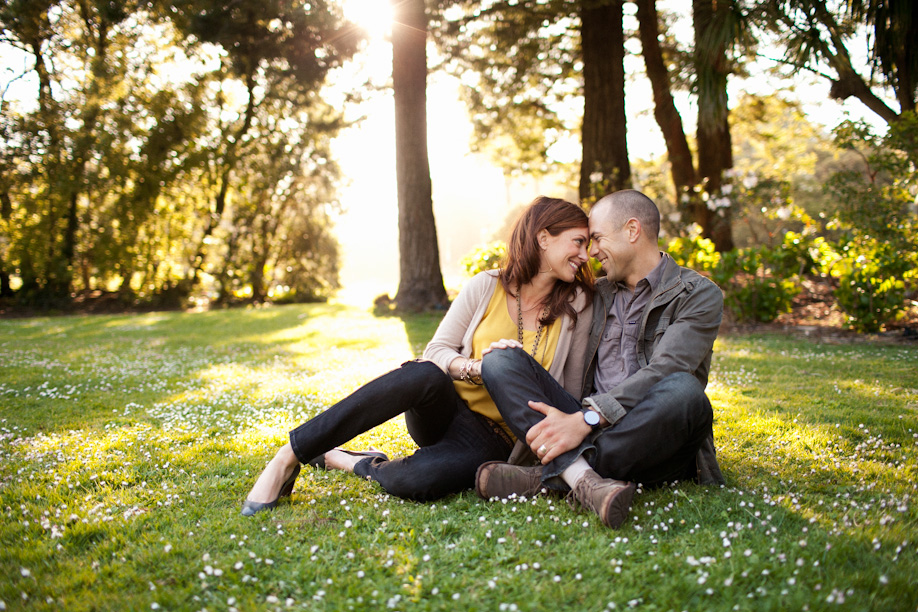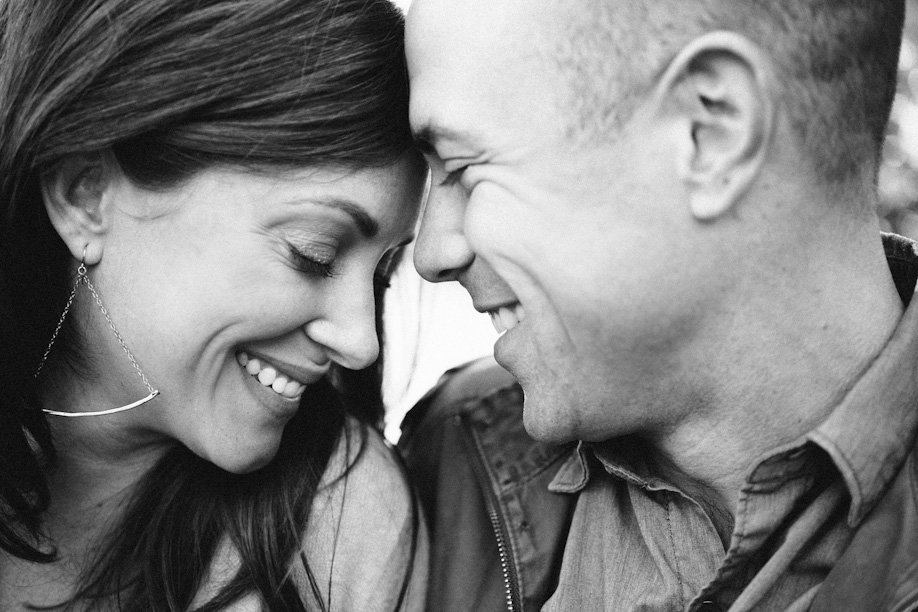 If I'm remembering the story correctly, Justin proposed after a candlelit dessert on the roof of their apartment (after climbing up the side of the building with furniture strapped to his back and getting reported to the cops as a cat burglar!). This was their view: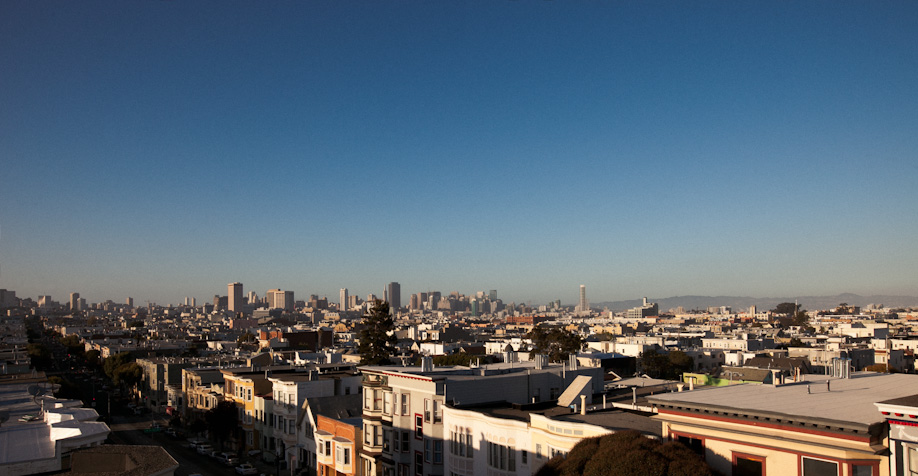 So of course, we couldn't resist getting some photos at the scene of the crime: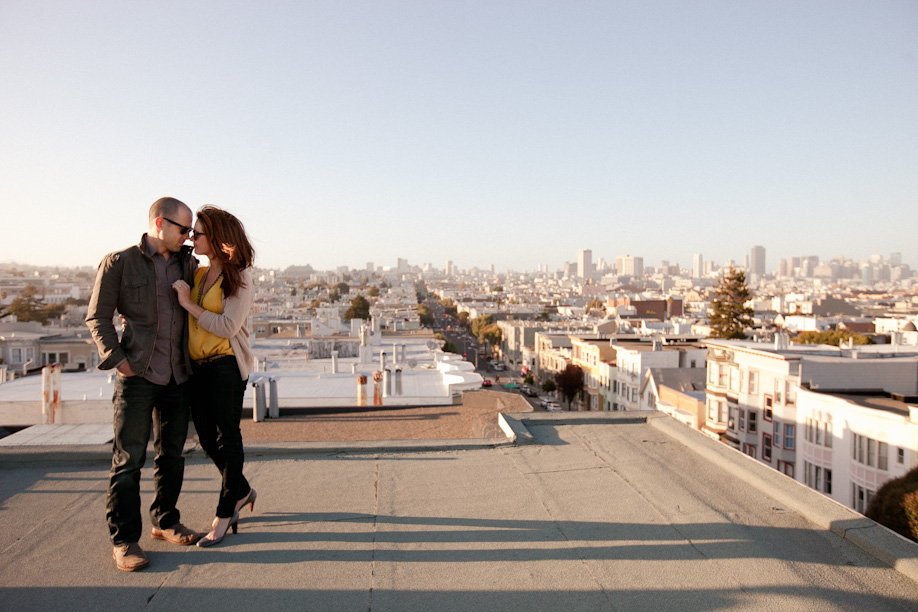 Ray-Ban ad: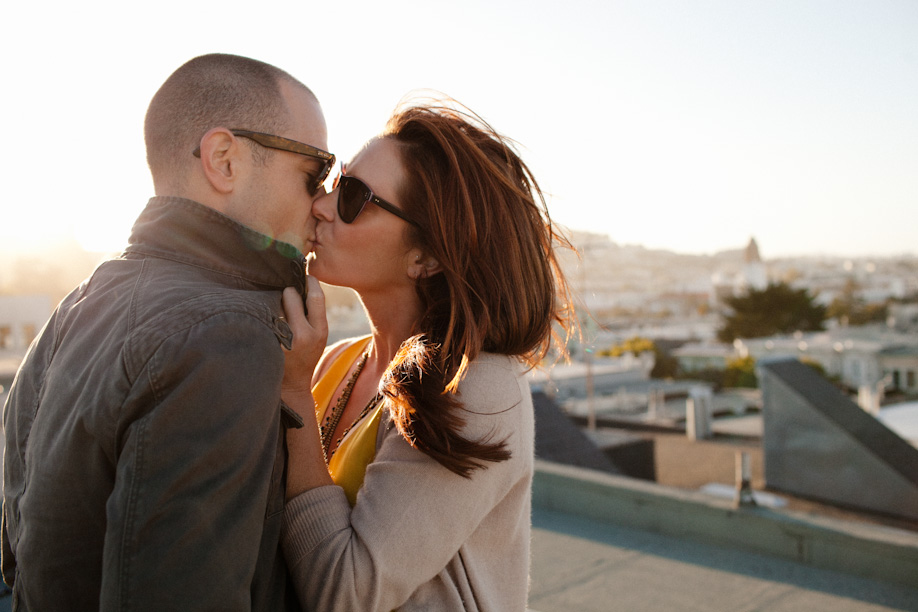 Oh, filthy San Francisco alleyways, how I love thee.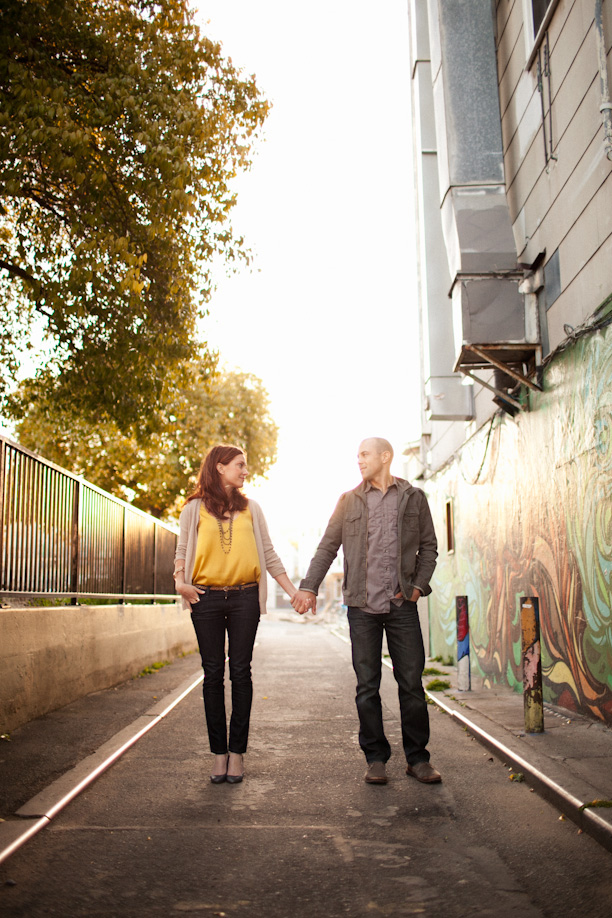 Getting the following photos required me to be all up in the collective businesses of several garbage cans. Worth it. :D
These two are moving to Portland soon, so I wanted to get a shot of them walking the streets of their SF neighborhood for nostalgia's sake. Perfect colors in this. Success!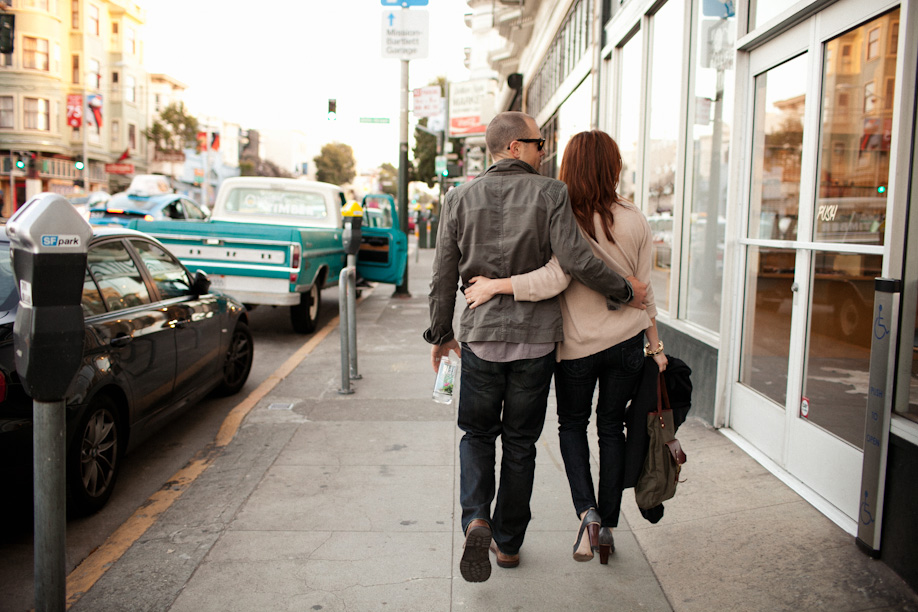 Our last stop was a local Noe Valley bar with this quaint little open air section (which is actually meant for smokers, but you don't need to know that). We temporarily evacuated the nook, got some free beer and wound up with these: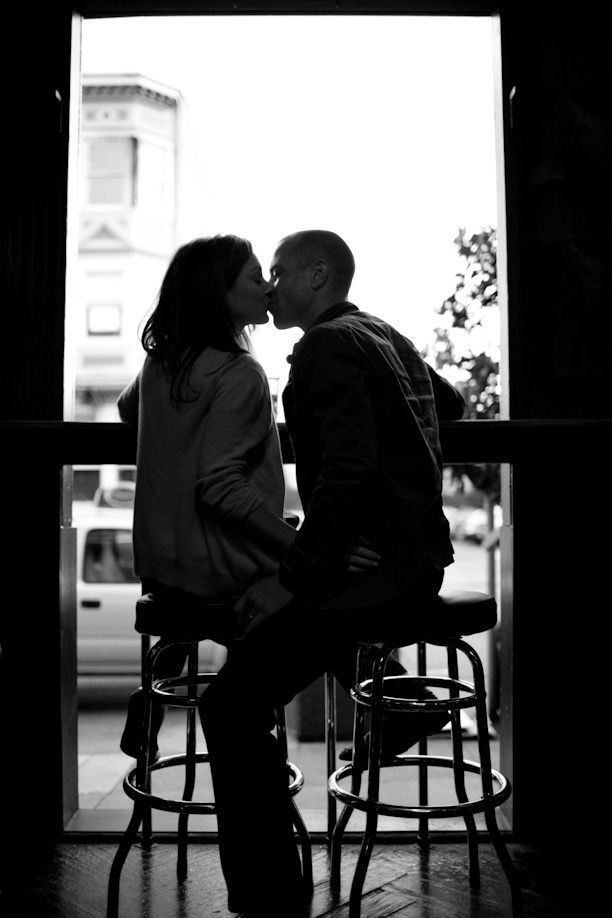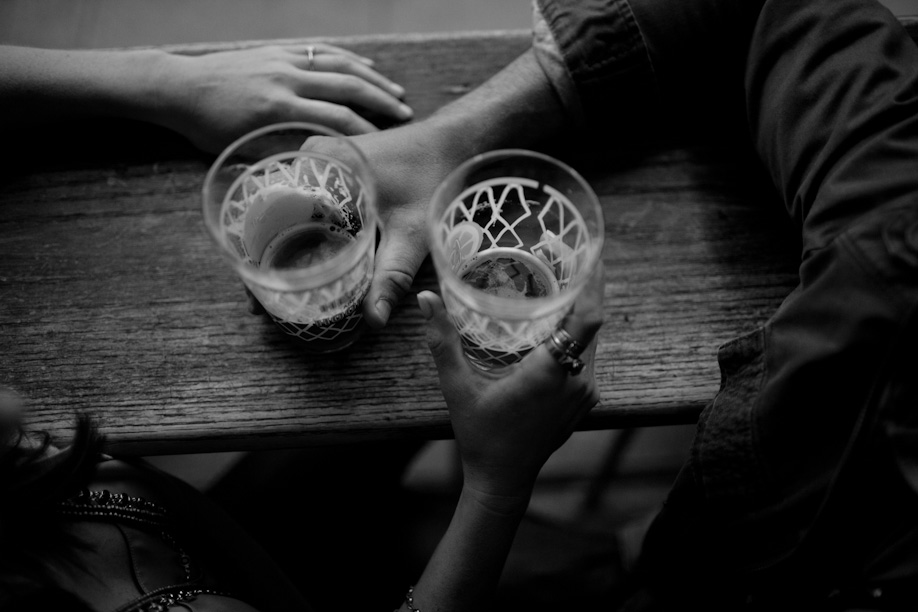 And OH MY GOOD GRAVY, MY FAVORITE! This photo makes me lose my breath just a little bit. Beautiful, perfect, authentic love? Check!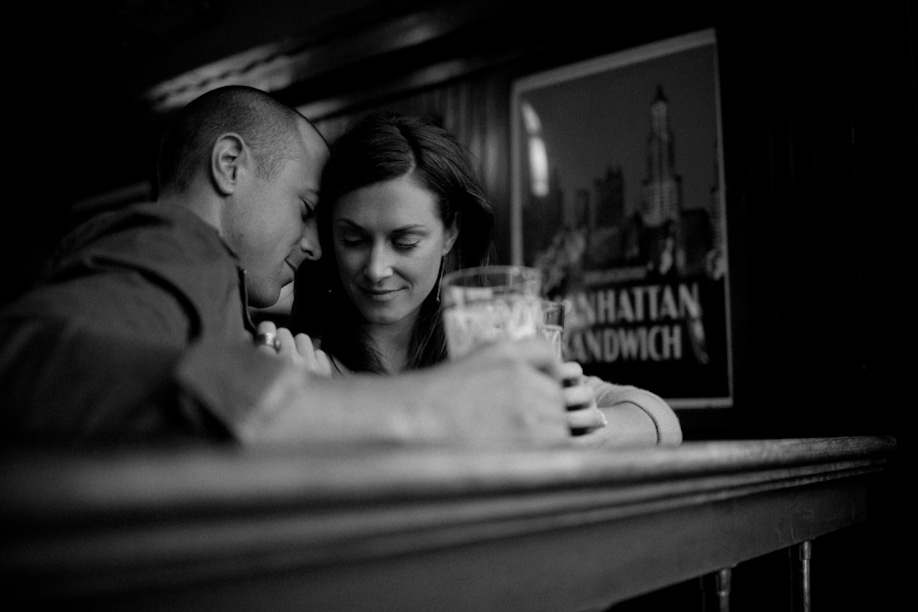 Jessica + Justin, thank you for being your wonderful selves with me last week. You are joys to be around, pleasures to photograph and fabulous people. I hope you love these photos and I can't wait to photograph your wedding in September. :D