Oh, hello, first 2013 couple. ;)
When someone contacts me and says, "We'd like to do photos in the front yard of my childhood home," part of me is like, "Uh… really?" Because I think of my own childhood home, which is beautiful and sentimental in its own right, but would not make for the greatest backdrop. It's just too perfectly suburban, which is great for growing up, but not so great for my photo tastes.
So, I admit I was a little nervous when Chiara told me that's what they wanted. HOWEVER! The front yard of my childhood home lacks several key ingredients present in Chiara's—namely the olive grove (her father makes olive oil), the rusty old truck, the yellow greenhouse (!!!), and the rabbit hutch (oh yes, rabbits forthcoming!). I mean, really. As soon as I pulled through the front gate and drove past the trees, truck, greenhouse and bunnies, I was already pretty darn happy. So I'm almost certain my heart exploded when I met Chiara + Dan. I mean, really. First of all: Look at them! ADORABLE. Anyone else out there who wishes they could pull off those bangs? Yeah, me, too. Second: Dan is British, and basically could have said anything he wanted to me the whole time and I would have listened with glee. Third: They are hilarious and goofy as all get out. We made a lot of deportation jokes. ;)
Chiara + Dan are just fun. Dan knows precisely how to make Chiara laugh her biggest laugh and smile her biggest smile (which is beautiful, by the way)—one of my favorite qualities in a couple. He also made ME laugh a lot.(Big points!)
If any future couples want photos at their childhood home, a very, very high bar has been set. Now, come see the bunnies! :D :D
They'd taken a couple of self-timer photos in this exact spot, so we felt compelled to recreate: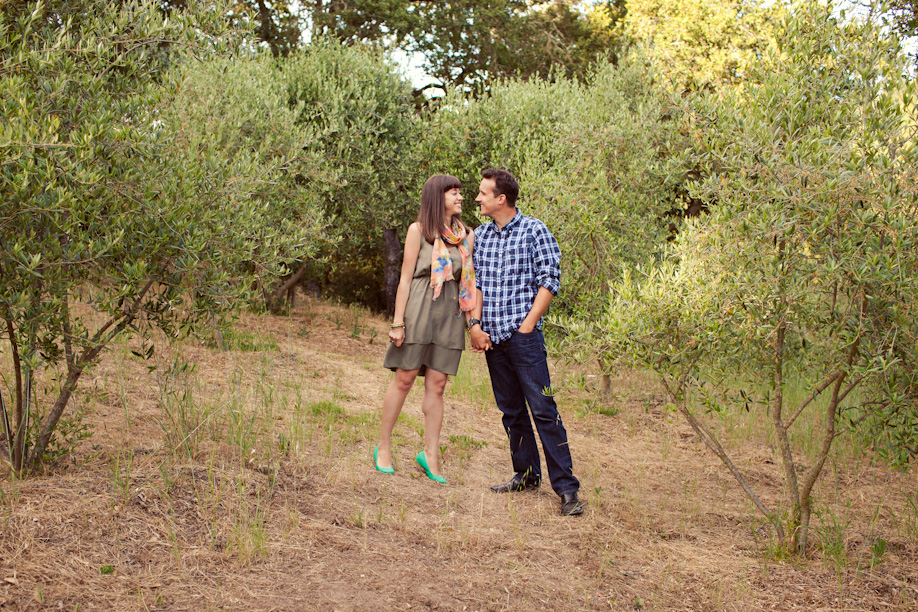 Uh, favorite. Just… total favorite. Love it. #1: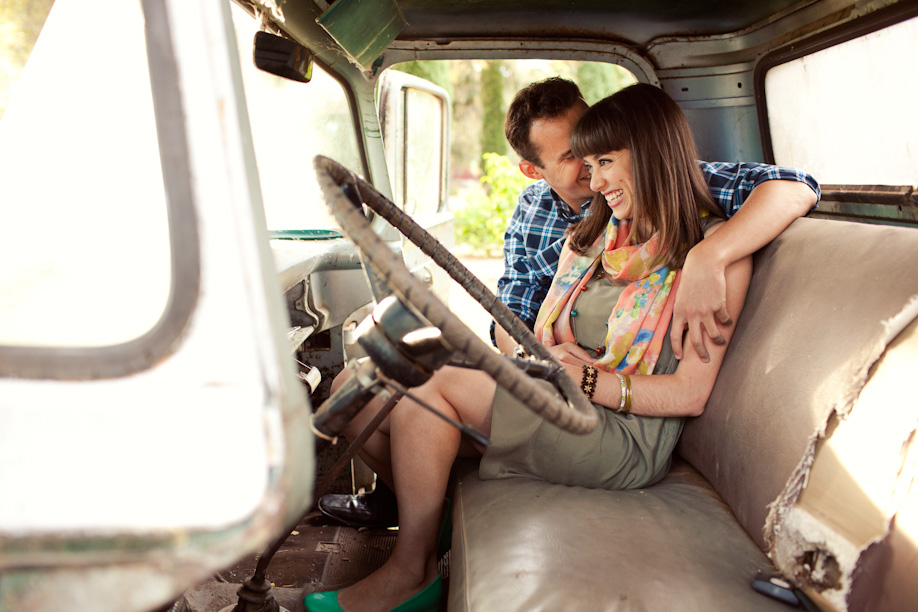 Yeah, yellow greenhouse. You can imagine the joy on my face this day. Favorite #2: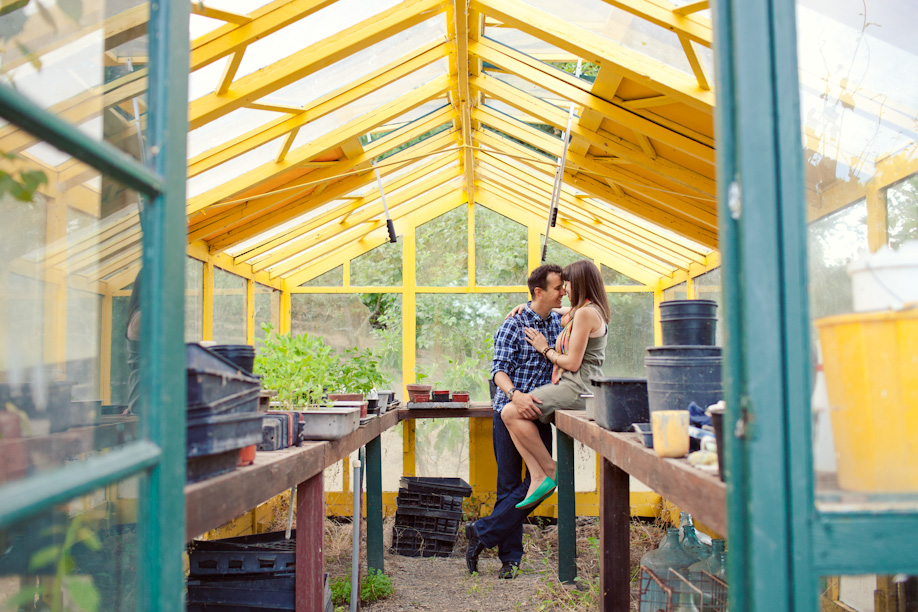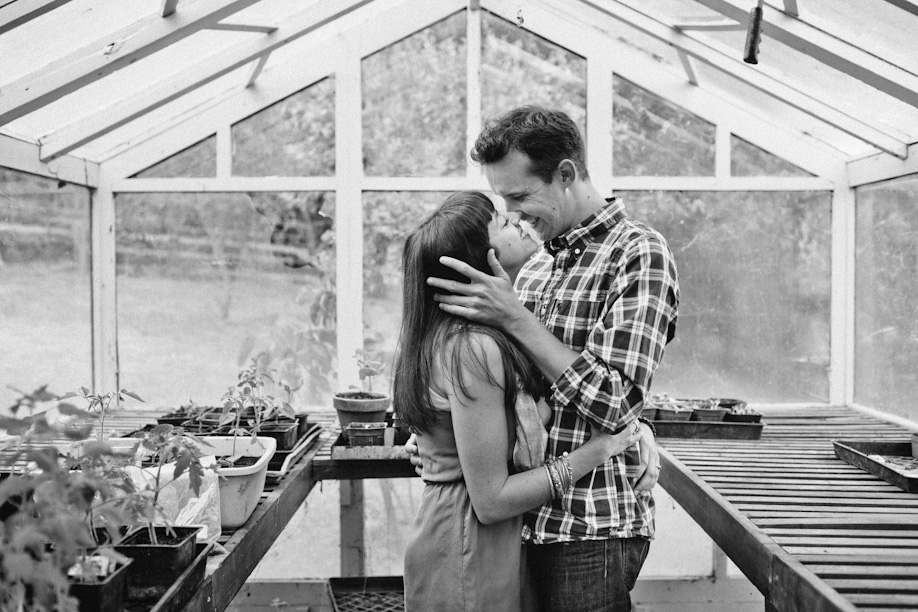 I am very funny, in case you were wondering. :D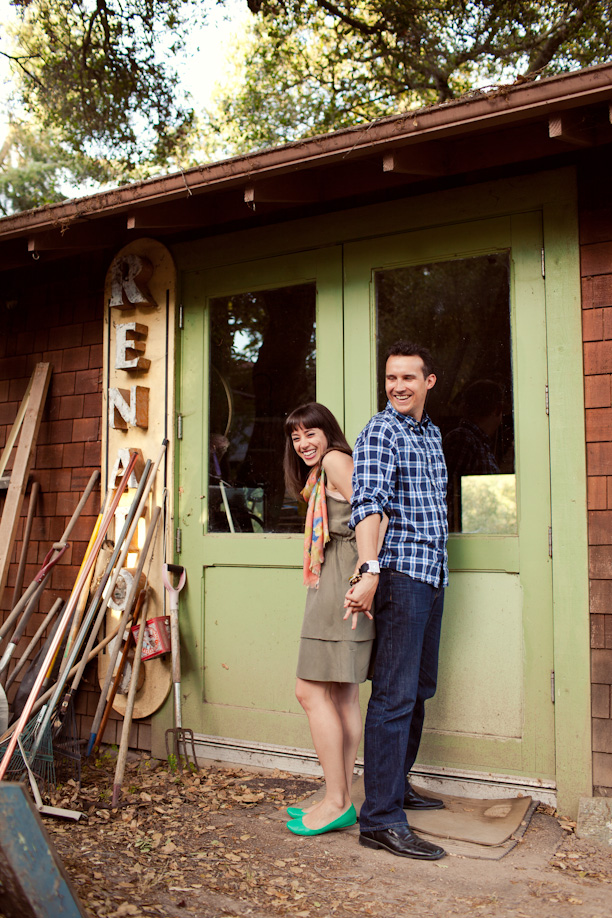 BUNNIES! There were six of them and this fella was the calmest of the bunch. And so soft! Anyway, as his reward for being such a lovely Leporidae, he got to go back in a cage with a comely lady rabbit. Let your imagination run wild. Oh, this was also after the garden sprinklers came on as we were traipsing through. Can you tell we laughed a lot this day? ;)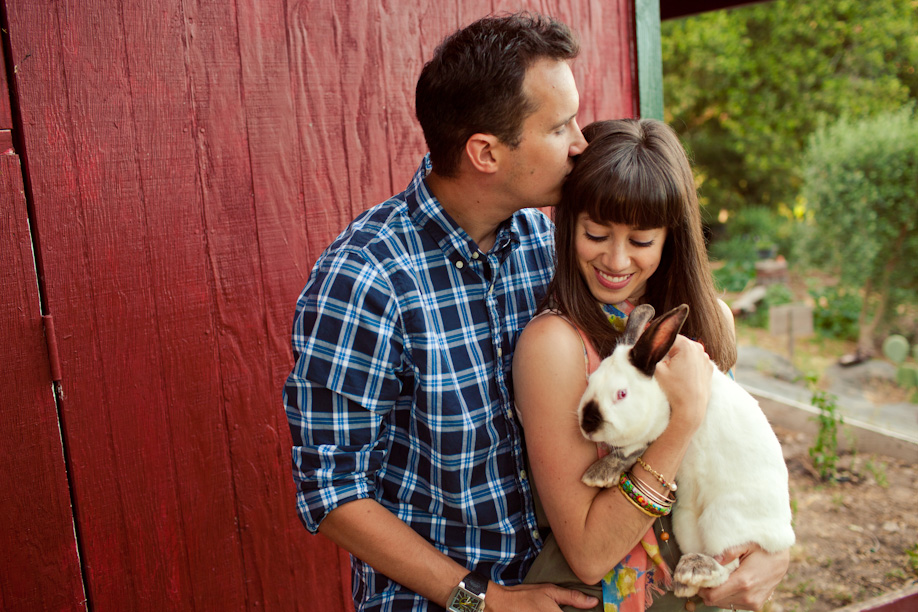 Then we changed clothes and headed out to find a change of scenery.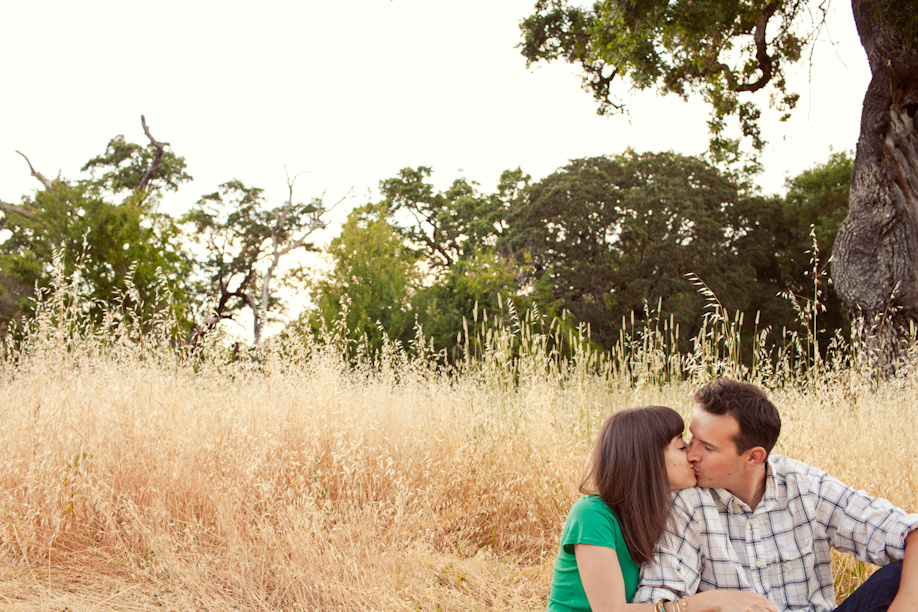 Favorite #3! So much love: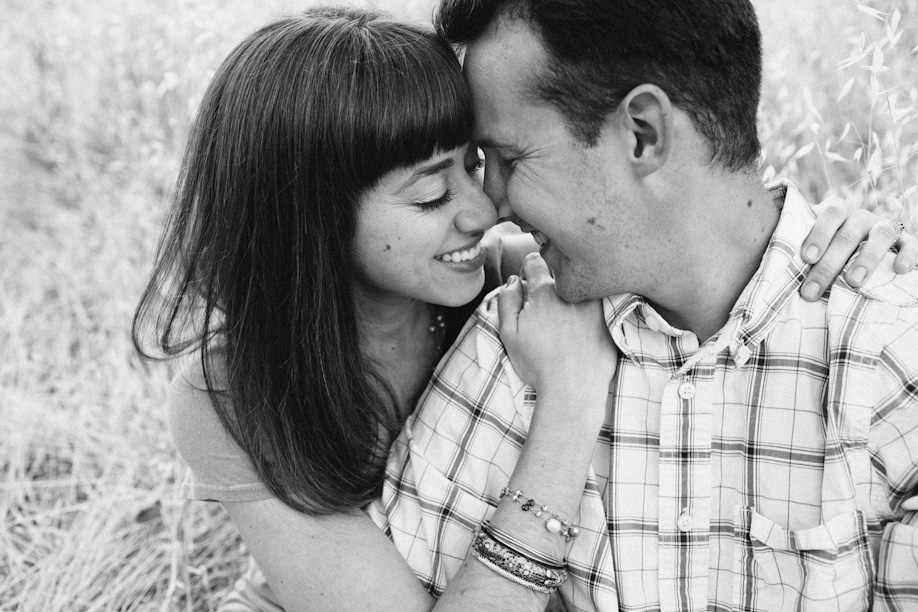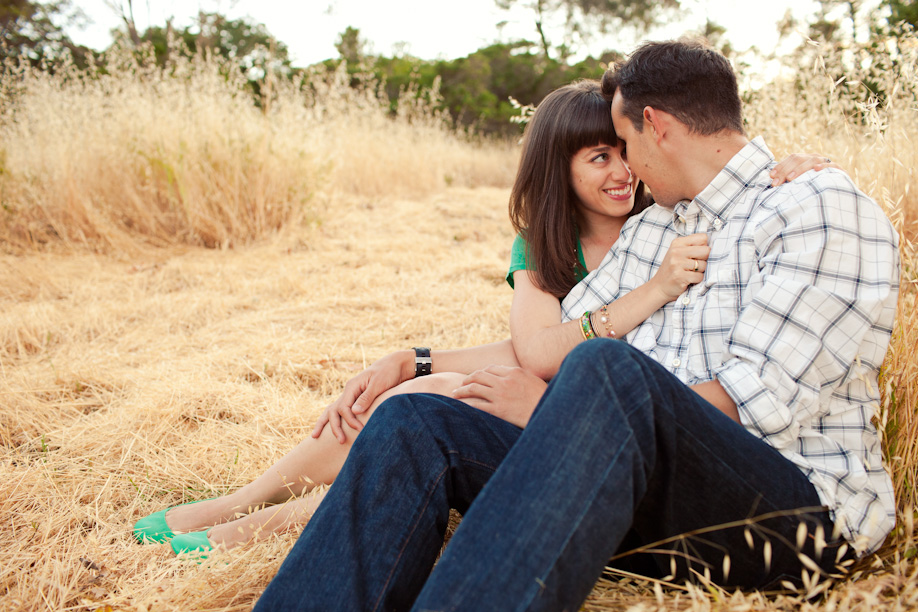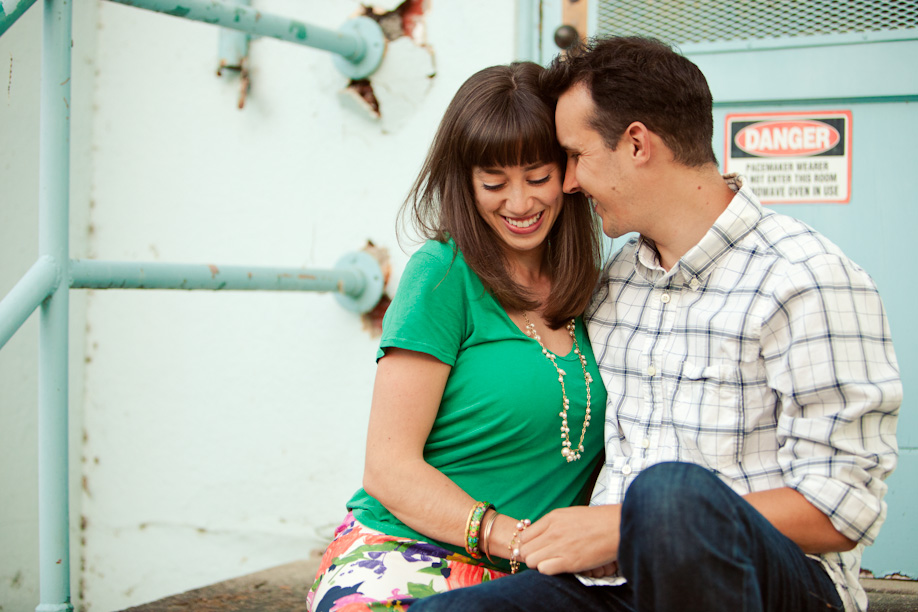 See? Always laughing. :D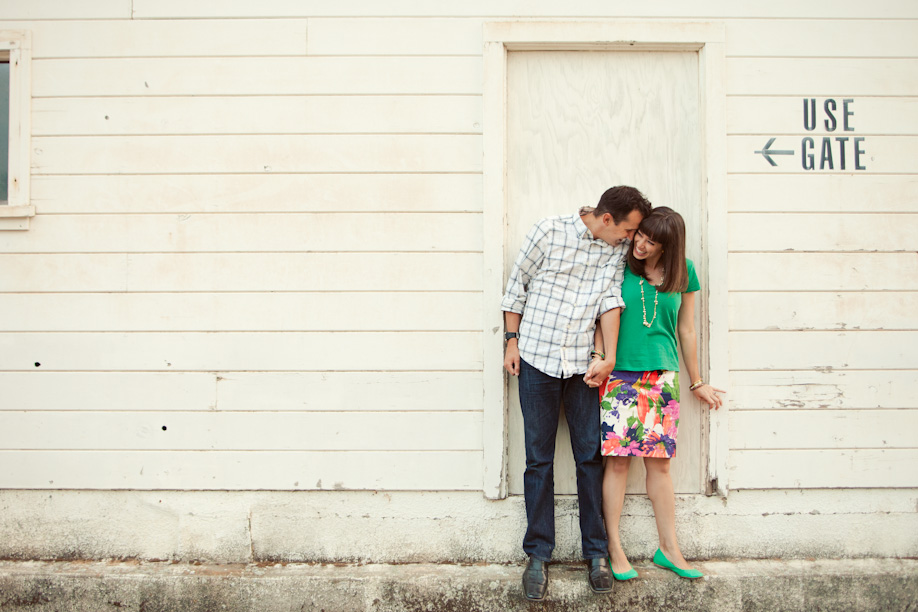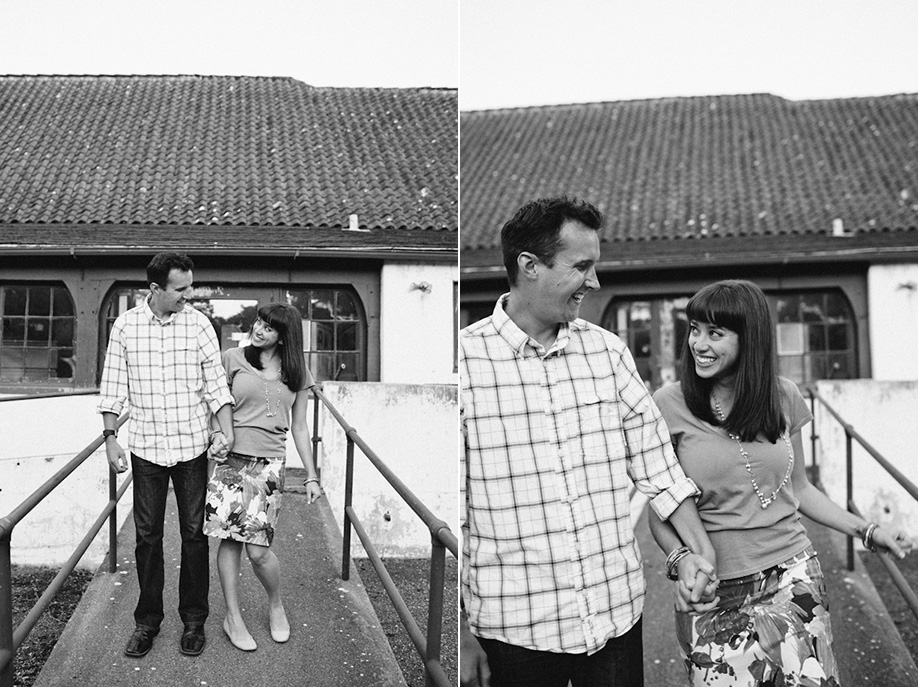 And finally! Favorite #4! Seriously, Chiara, your hair. Your. Hair. :D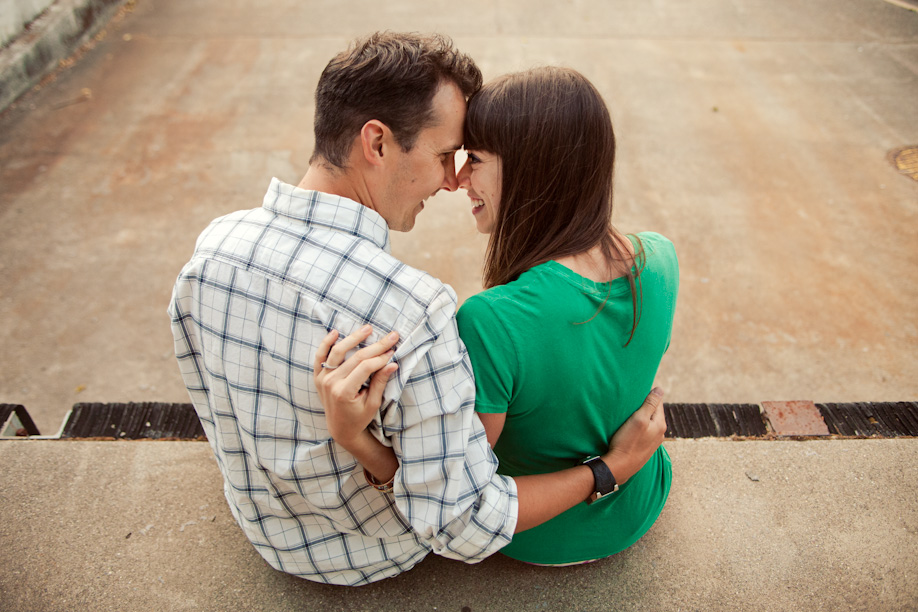 Chiara + Dan, I'm honestly a little bit sad that your wedding isn't until 2013, because that's a long dang time to wait to see you guys again. On the other hand, having you as my first couple for next year gives me great excitement and hope for the awesomeness of the next wedding season. If all of my couples for 2013 are even a fraction as fabulous as you are, I will be a very lucky woman. Thanks for inviting me to your home; it was an experience I will never forget. Oh! And tell your dad thanks for the oregano—it made an appearance in many of our dinners that week! :D Enjoy your photos, guys, because I sure as heck do! :D :D