I thank my lucky stars that I met Meg + Greg and photographed their wedding in 2012. First, they (and their families) are just wonderful people—kind, caring, genuine. Second, they are dream clients. They cherish photographs and they have been some of my biggest evangelists. My gratefulness for them knows no bounds. Full stop. That's all I have to say about it!
You'll recall a couple of months ago we did a maternity session for them. It was clear to me then how excited they were to become parents, and I was not wrong. Their ease around their boys is so beautiful and relaxing. And even though we had to reschedule three times (because I was inconveniently way too sick to meet the boys!), and they were almost a month old by the time we finally got together, I adore the photos we got of them. Are you ready to see? Good!
Let's start with the whole happy family! :D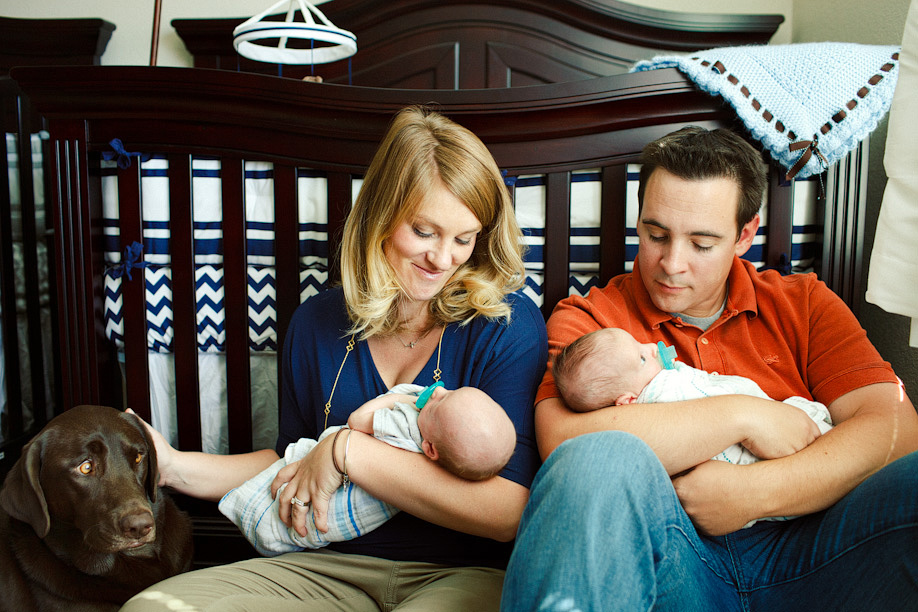 By the way, that's Khloe down there. She used to be the baby of the family—and a spirited one, at that! But the arrival of the boys has totally changed her personality. She's so calm and protective around them. I'm pretty sure if it was up to her, she'd spend 24 hours a day sitting near them and licking their faces. Here she is inching up to Greg and Owen right before she went in for a big fat cheek lick. :)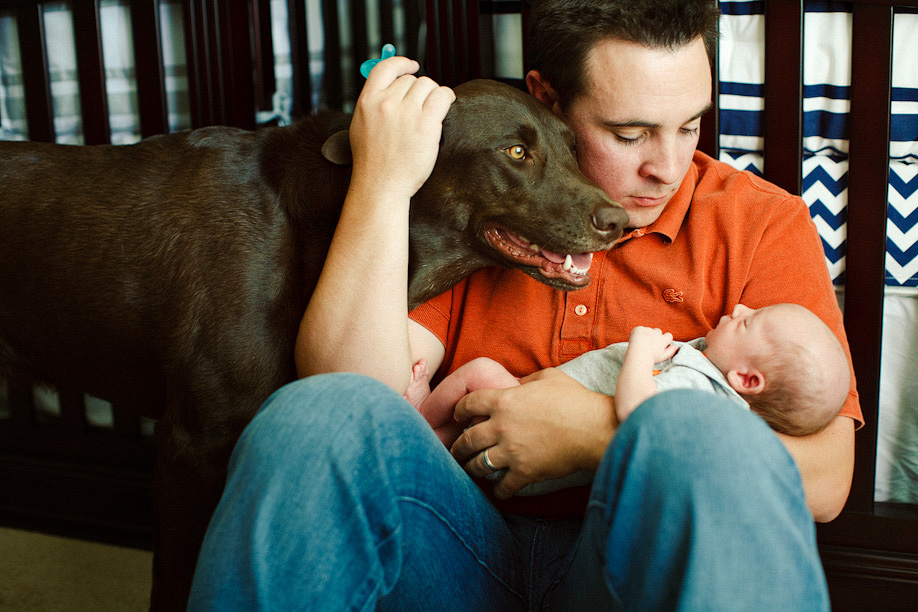 Hi, Owen! :D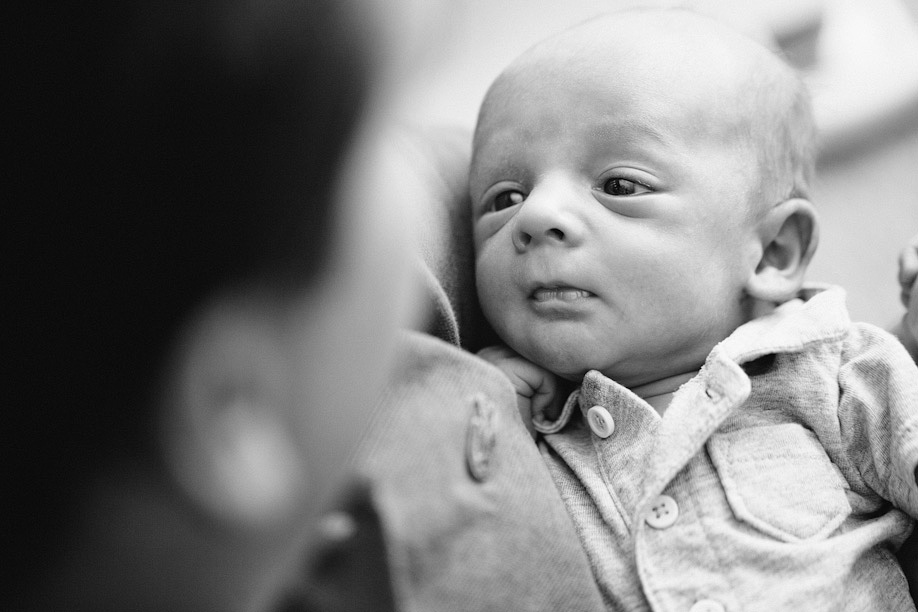 Hi, Jackson! If you can't tell from this photo, little J refused to either, A) sleep, or , B) hold still. A mover and a shaker, this one. :)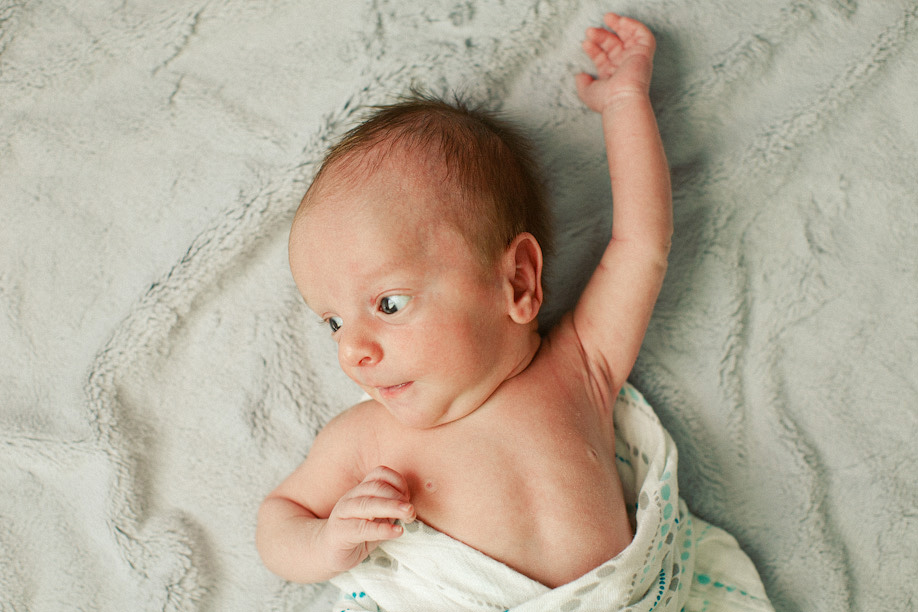 But nothing's wrong with a wide awake baby! :D Jackson is SUCH a mini-Gregory.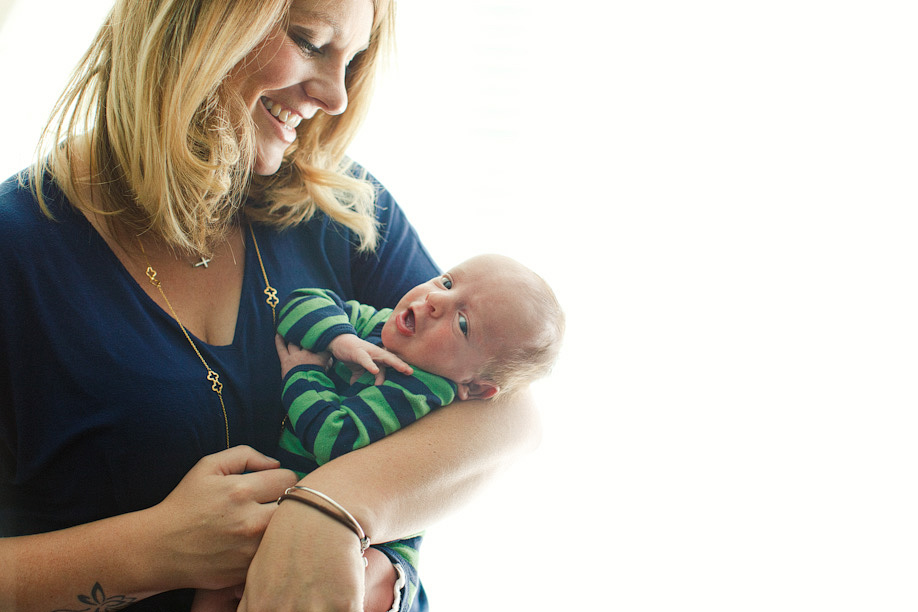 Owen did oblige me with a little nap. But I'm pretty certain this lasted only about 10 full seconds. :)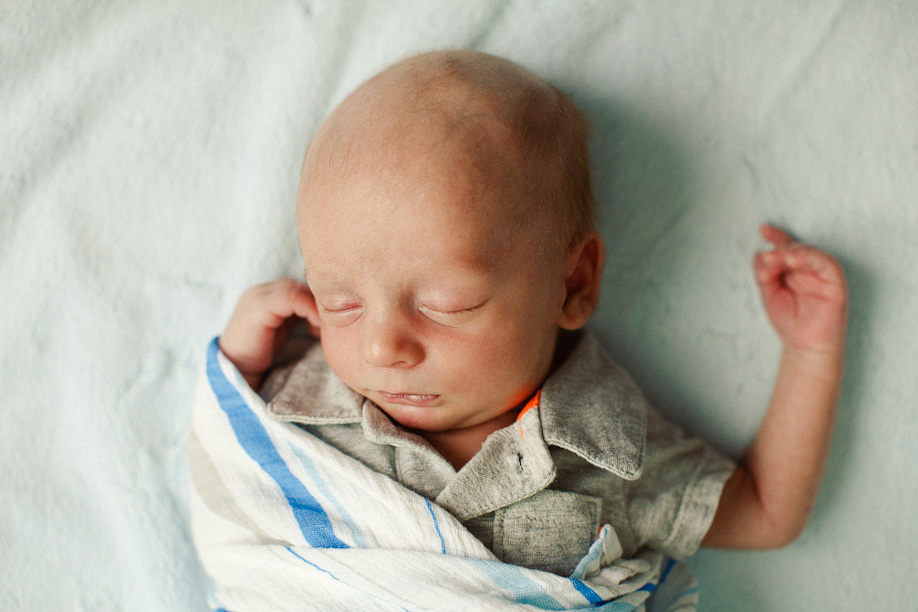 Jackson's on top, Owen's on the bottom. Khloe is just off camera to the left. :D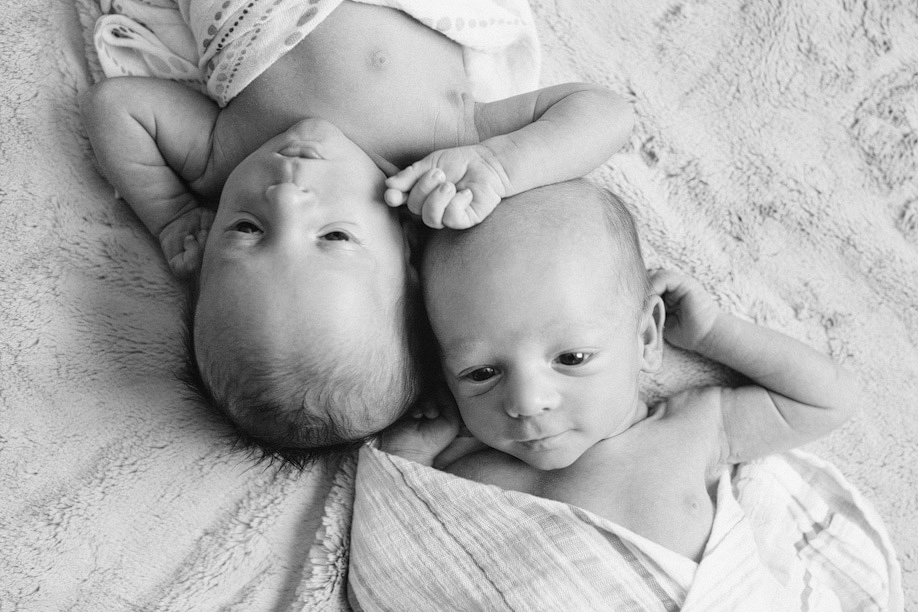 Oh, Meg. Motherhood looks so beautiful on you. :)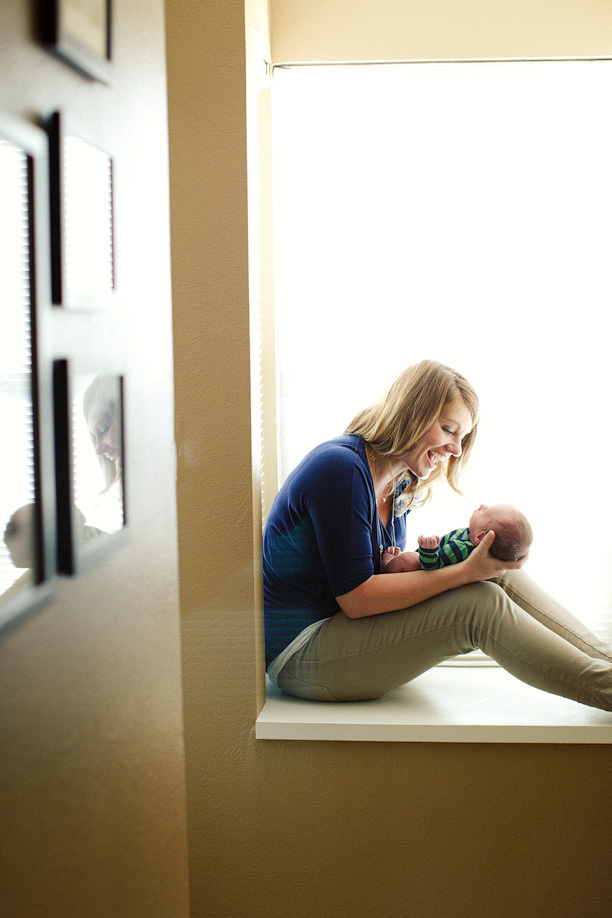 Fatherhood sits pretty well with Greg, too. :D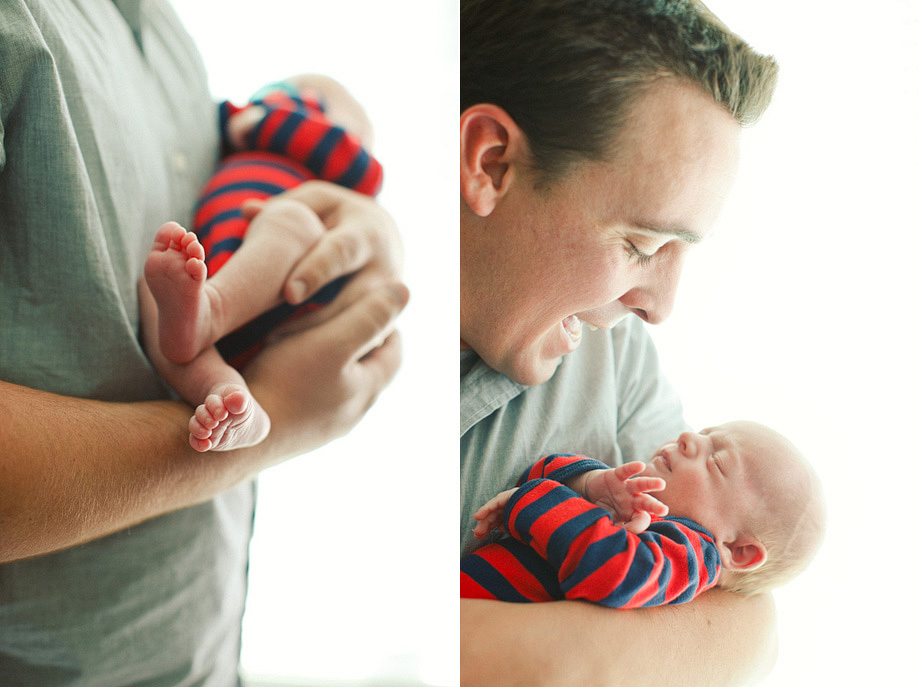 Owen in red; Jackson in green. Sometimes, pacifiers are a necessity. :D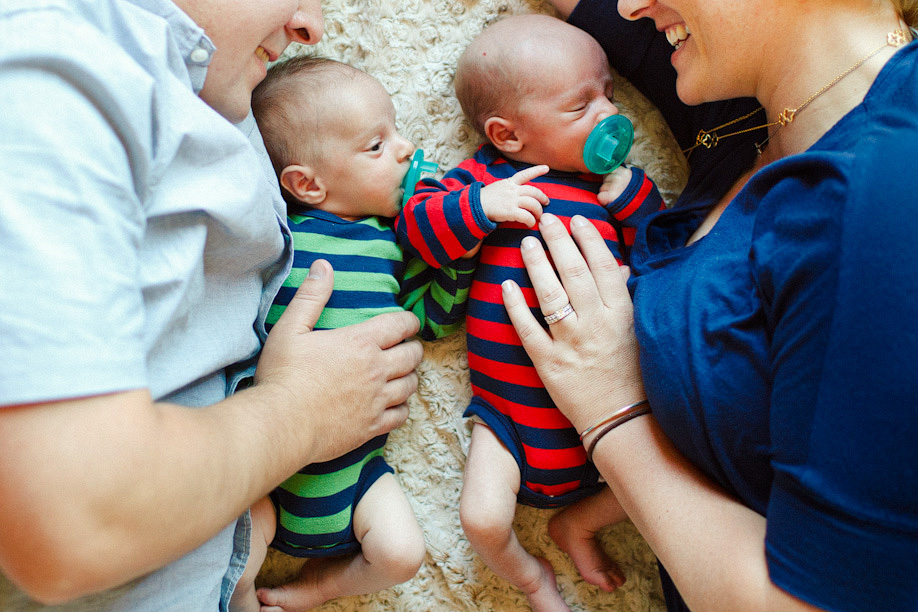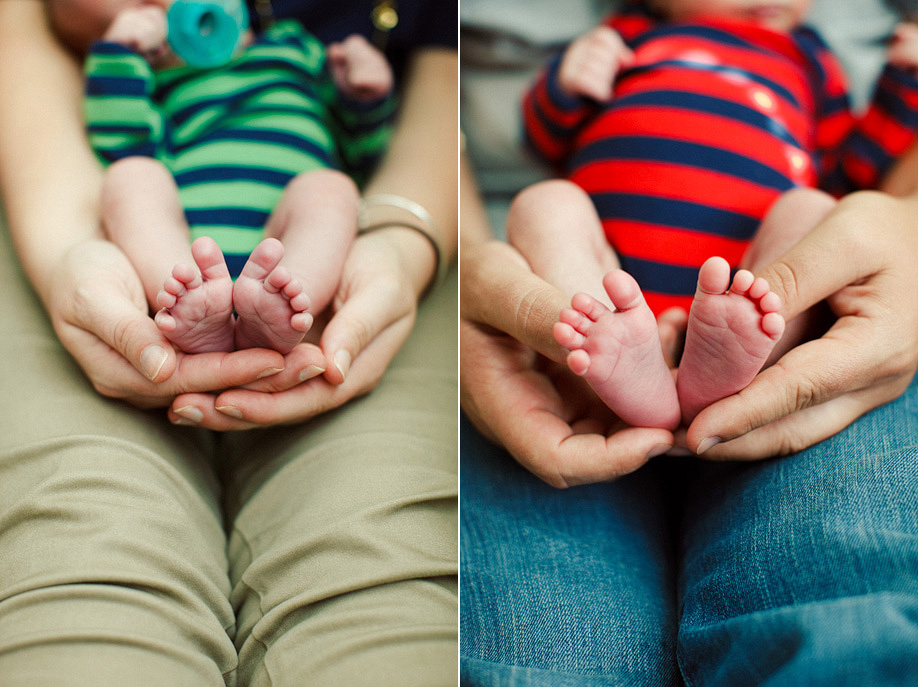 Guys, I love your family. :)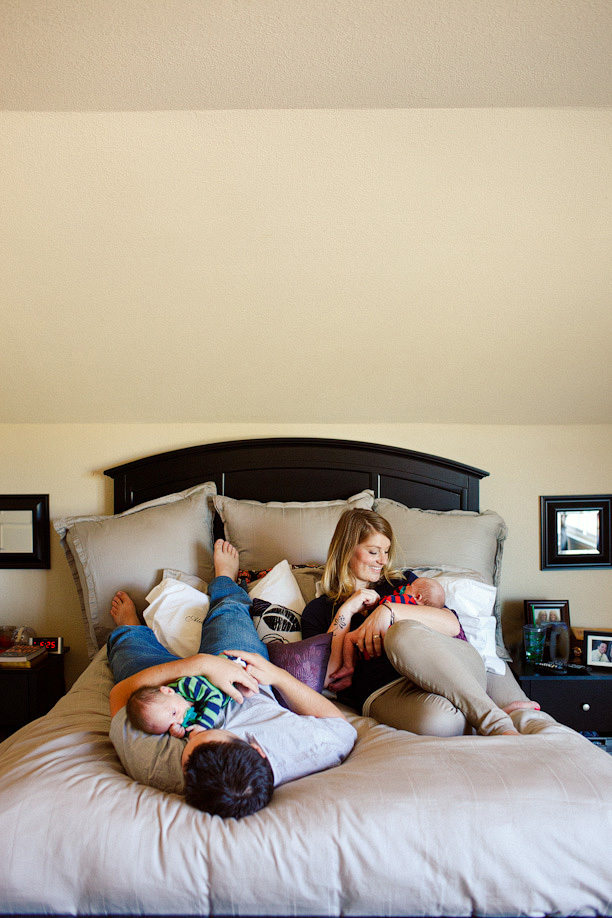 Dearest Fortayons, how many times and in how many different ways can I tell you how much I adore you? If I were a more creative person, I might write a poem about it, such as: Jackson's precious; Owen is, too. Your family's my favorite; I can't get enough of you! Are you embarrassed yet? Because I am! Thank you, from the bottom of my heart, for making me a part of these milestones in your life. I am humbled and honored, and I hope these photos serve your families for years to come. I can't wait to be back when the boys are older—in the blink of an eye, I'm sure! xo, M