I'm about to show you photos of three people who mean the world to me. Three people who've changed my life (quite literally!)—always, always, always for the better. Three people without whom our lives would be filled with much less joy.
I don't know if I've told this story here before, but in 2007 I moved from California to Boston to start my master's degree. A mutual friend connected Debbie and me and after one (ONE!) brief phone call, we decided to move in together, sight-unseen. I think we were best friends within about 15 seconds of setting eyes on each other. ;) After a month or so of living together, Debbie and Jeremy, who were dating at the time, introduced me to the man who would become my husband. They also got married a couple of years later, and last year gave birth to Eliana, our goddaughter.
This is what she looked like when last I saw her at my own wedding in October 2011: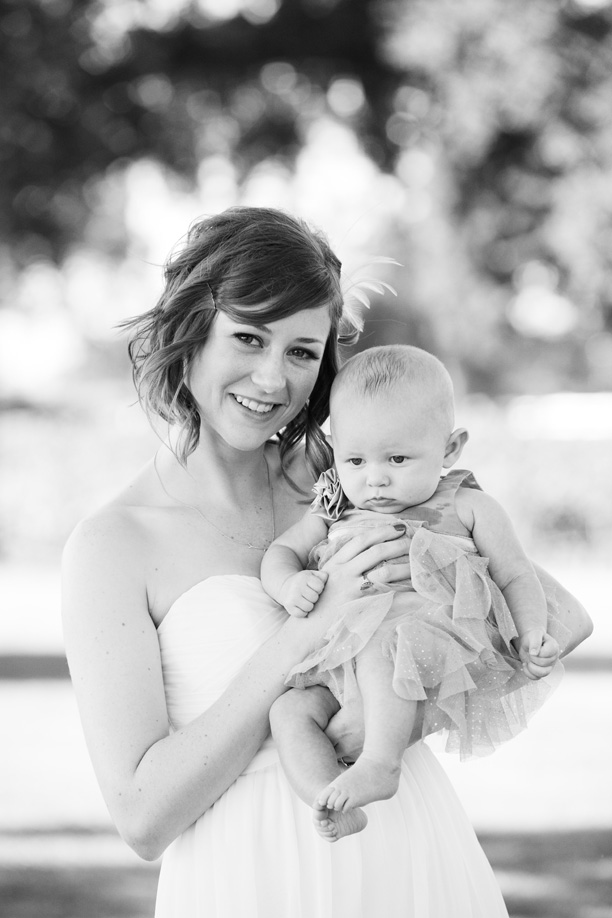 Photo by Bobbi+Mike
And this is what she looked like when I visited Connecticut this August. She's so big and beautiful and smart, I could have cried! (This is a total favorite, by the way. :D)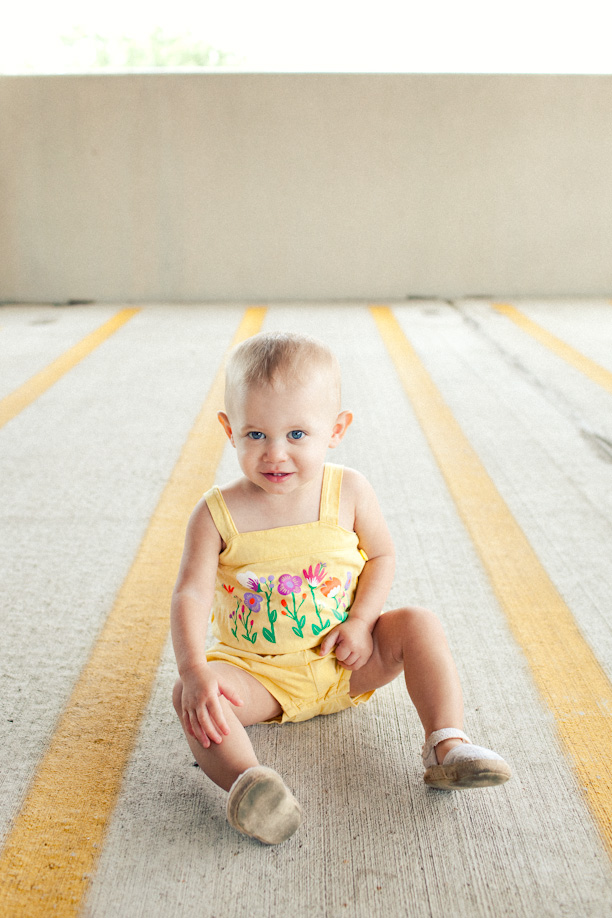 While I was visiting, I told Debbie that we HAD to make time for family photos of the three of them. This time passes so quickly, and babies are constantly changing and learning; it's immensely important to set aside time to freeze it in photos. This particular session was a hard one for me (it's always nerve-wracking to photograph people you love so much). We waited until the last day I was there, but got started too late in the evening and lost the light within ten minutes. When we tried again the next morning (on our way to the airport! Seriously!), it was so flipping hot and muggy that we couldn't stand in the same field as the night before for more than a minute without sweating buckets. So instead we continued to the airport and finished in the parking garage (where I would shoot every session forever if I could!). Anyway, none of this is really relevant except to say that I'm glad we persevered, because some of these photos are the most favorite I've ever taken—and not just because of the people in them.
I'll shut up now and let you look at this sweet face. Favorite #2!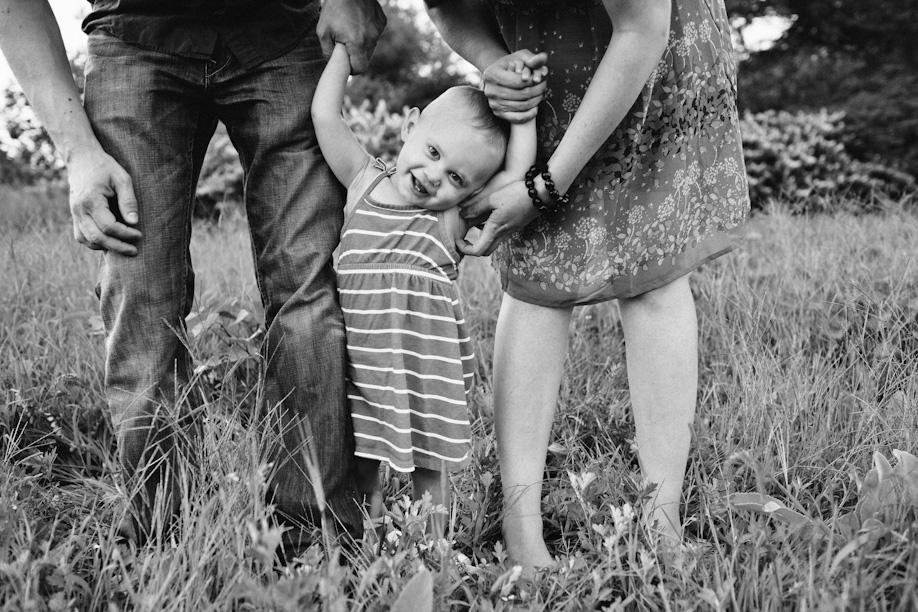 The face on the left, I mean really.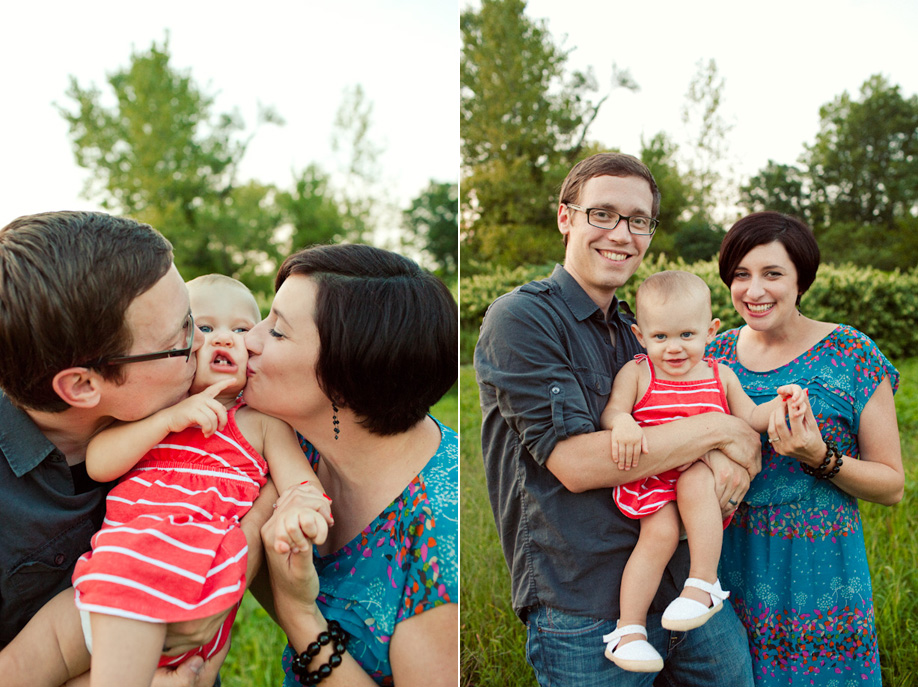 I'm printing this giant and hanging it in my office, in case you were wondering. Favorite #3: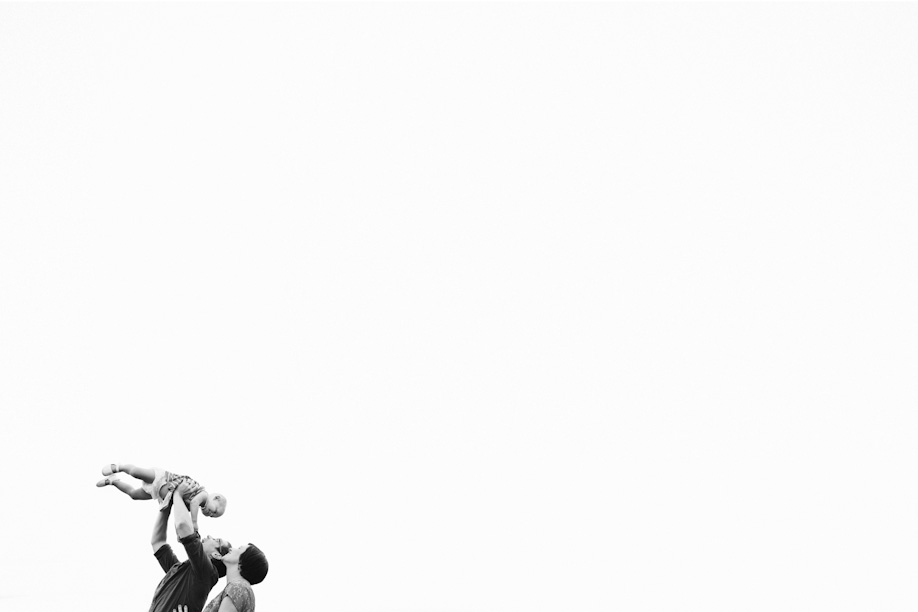 Parking garage time, friends!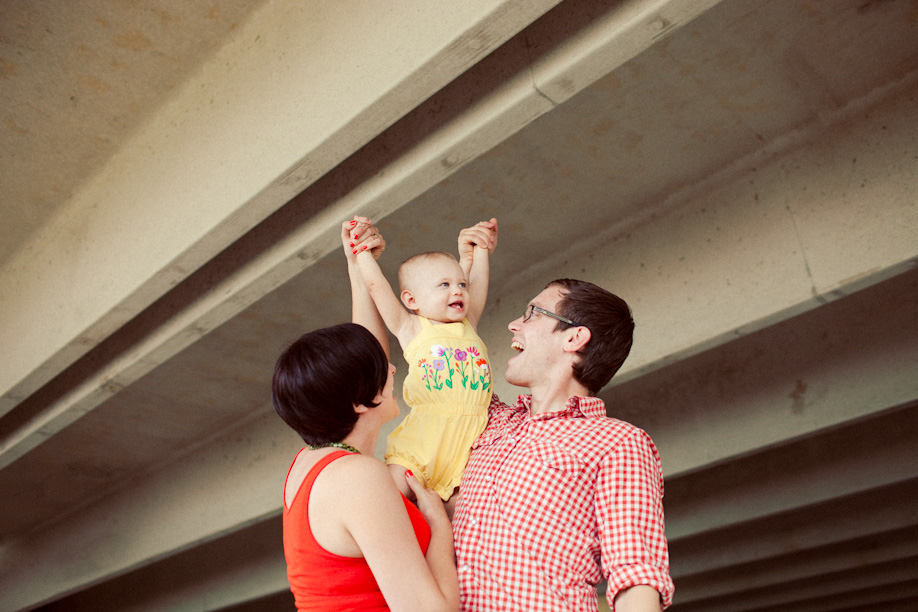 I love this family so much, I can't even tell you. Like, literally cannot put it into words.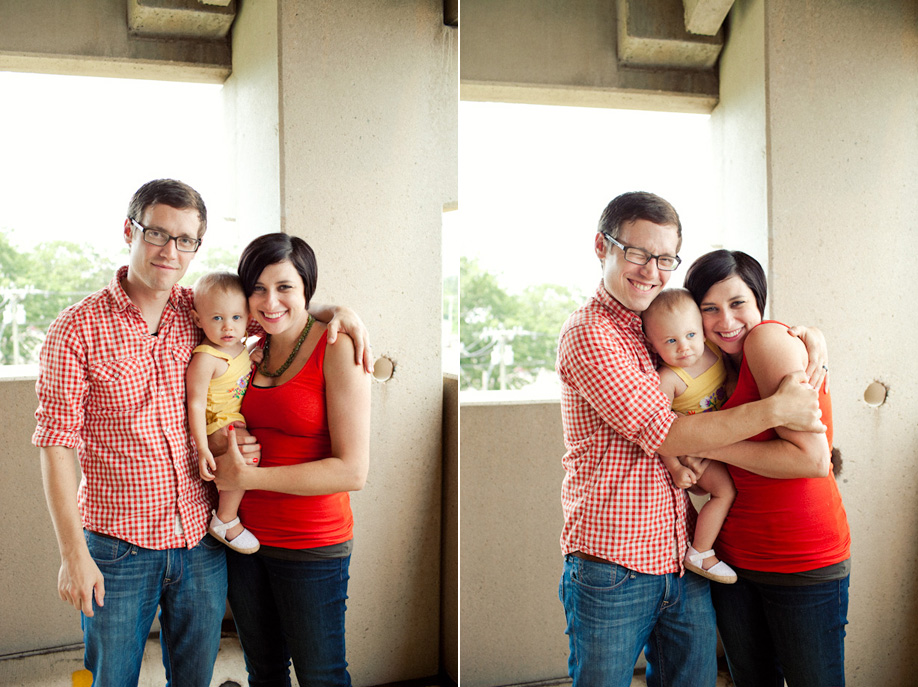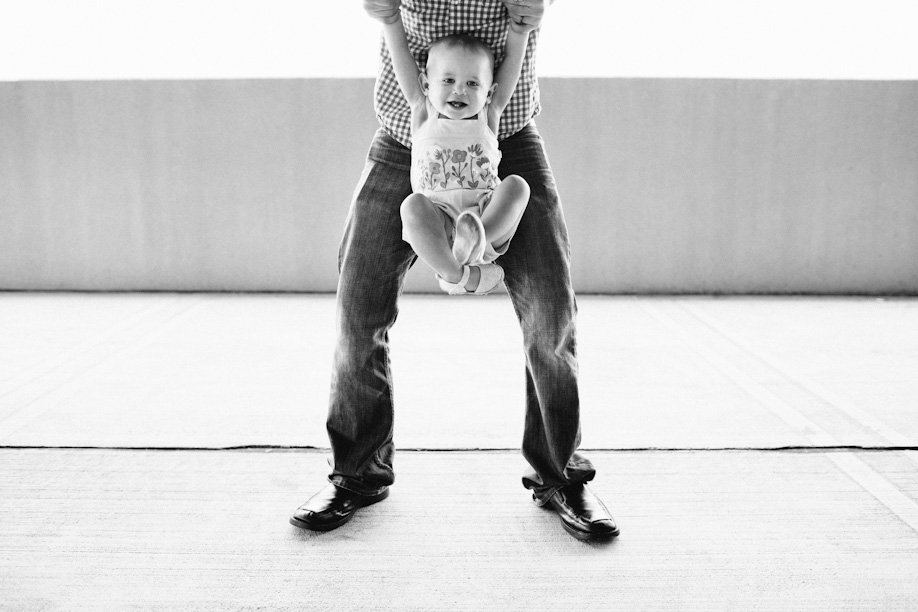 :D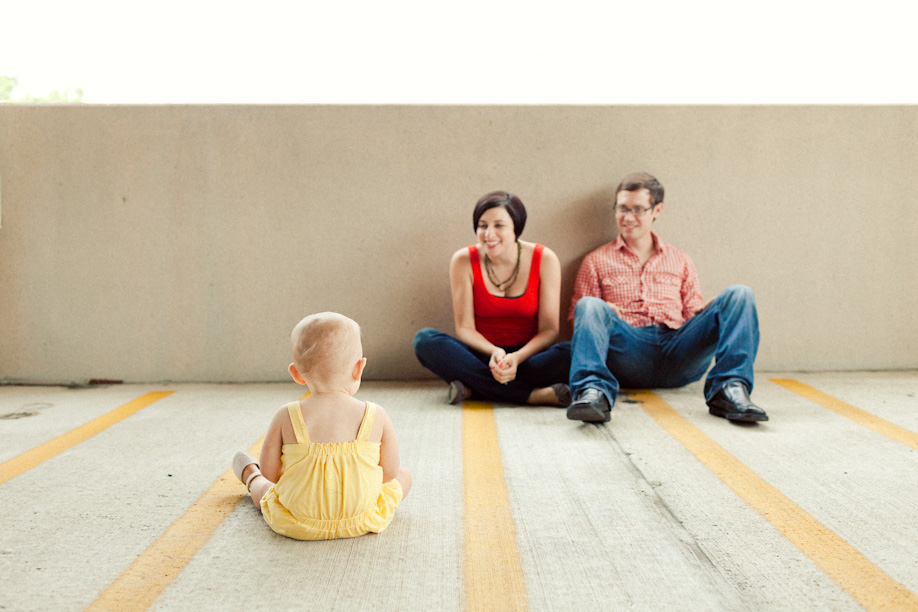 The hands make this photo, 100%. I think in 20 years, Eliana will look back at these pictures and see just exactly how much she was (is) cherished by her parents. And THEN (only then) I will consider myself successful at my job.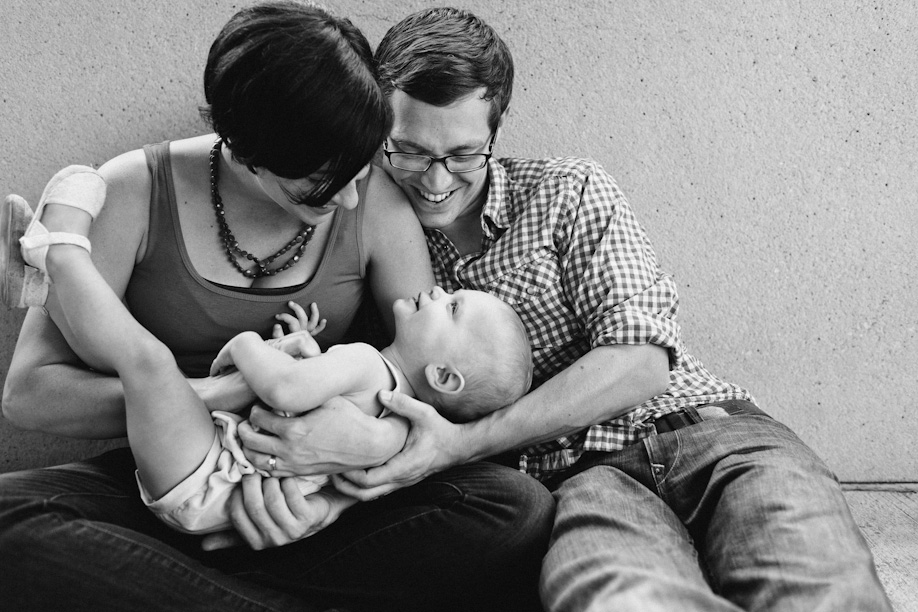 And last but not least, my most favorite photo of all times. Ever. Forever.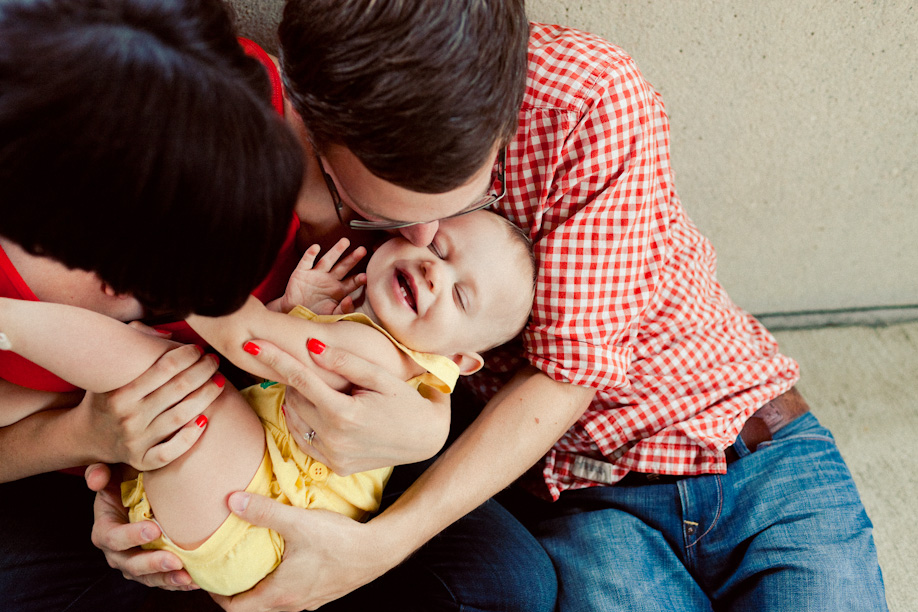 As we were waiting in the airport saying goodbye before I went through security, we realized that we didn't take any photos of Eliana and me together. (Yes, I'm notorious for not being in photos myself and yes, I  know it's terrible of me.) So hello, baggage claim; hello, distractible toddler; and hello to the best photo we got! Please ignore my sweaty-from-running-after-a-14-month-old hair, thanks. :D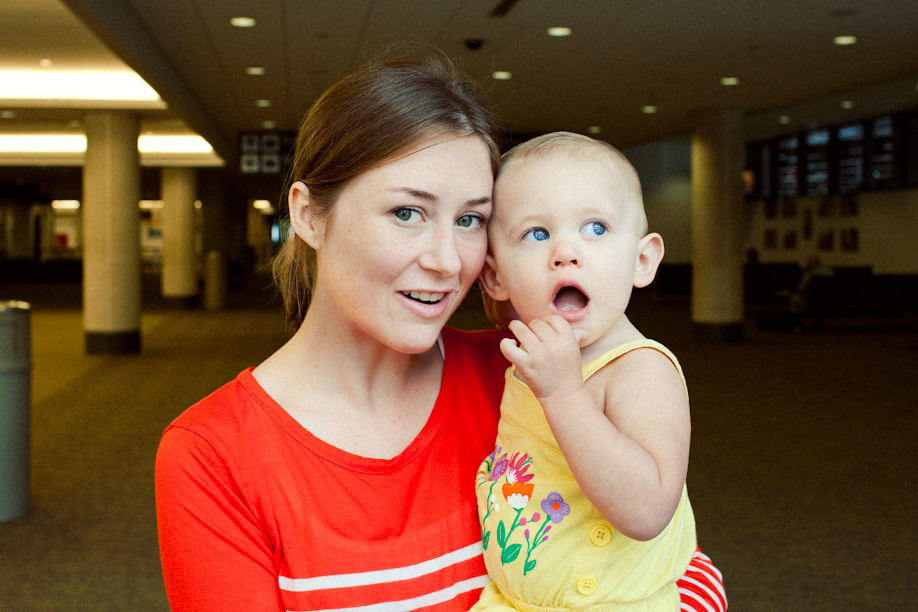 D+J (+E!), thanks for making the time. Thanks for letting me sleep on your couch. Thanks for making my life better. I love you. :)