My shooting season is nearing an end, my friends. I have had an incredible year for an untold number of reasons, not the least of which being that the people who entrust their wedding photographs to me are outstanding human beings. I'd like to think I have something to do with it, but really, I've just been exceedingly lucky. And these next two are no exception. Megan + Michael are my last engagement session for the year, and get ready for them to make you smile, because they didn't stop the entire session!
They met at a ballgame at AT&T Park (they're sort of massive Giants fans), so where better to start their photos? Hi, M+M! :D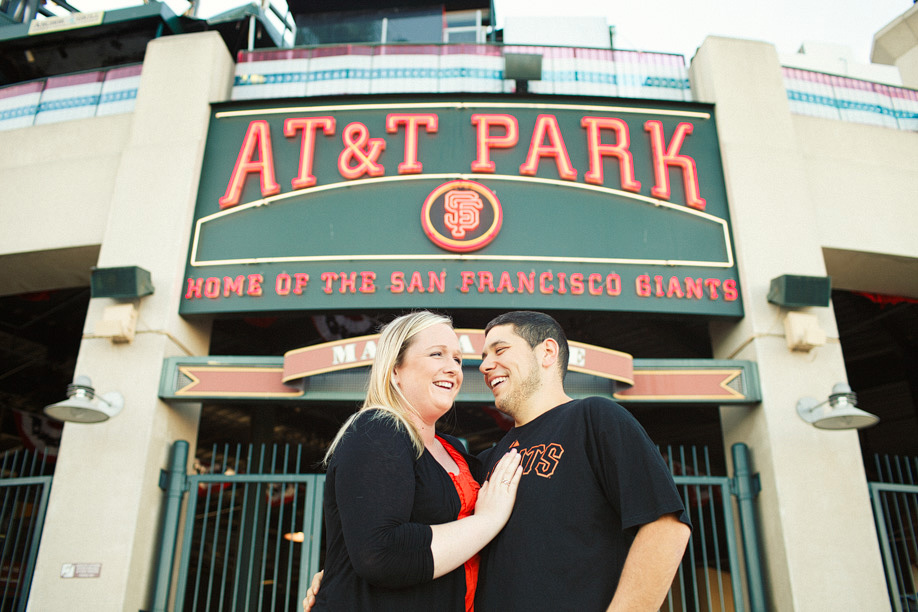 They dressed appropriately, wouldn't you say? ;)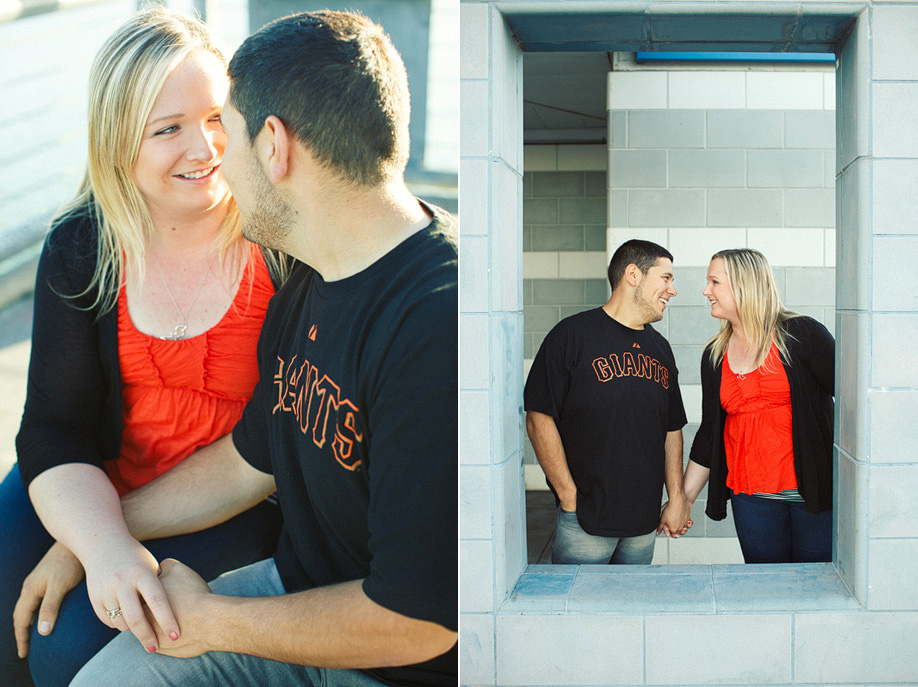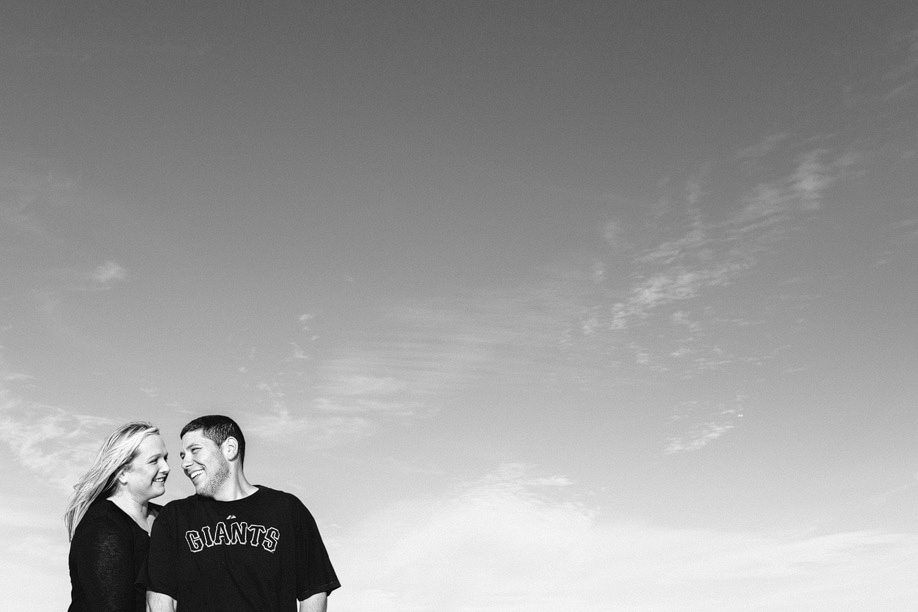 Michael said he was most comfortable getting his picture taken when he wasn't facing the camera, so I humored him with the photo on the left. But that one on the right? That one where we can see his lovely face? Favorite.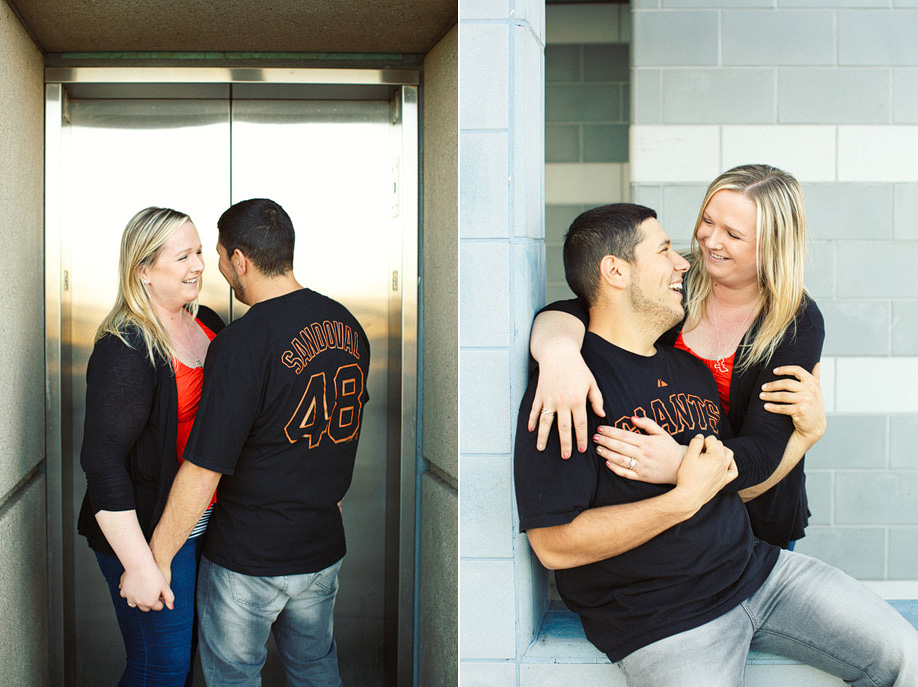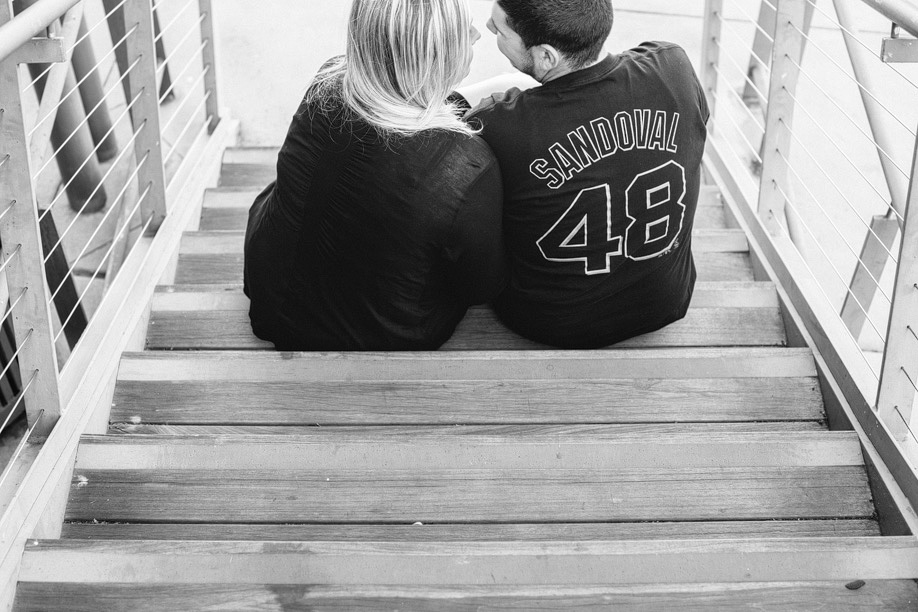 FAVORITE! I love the way you look at each other.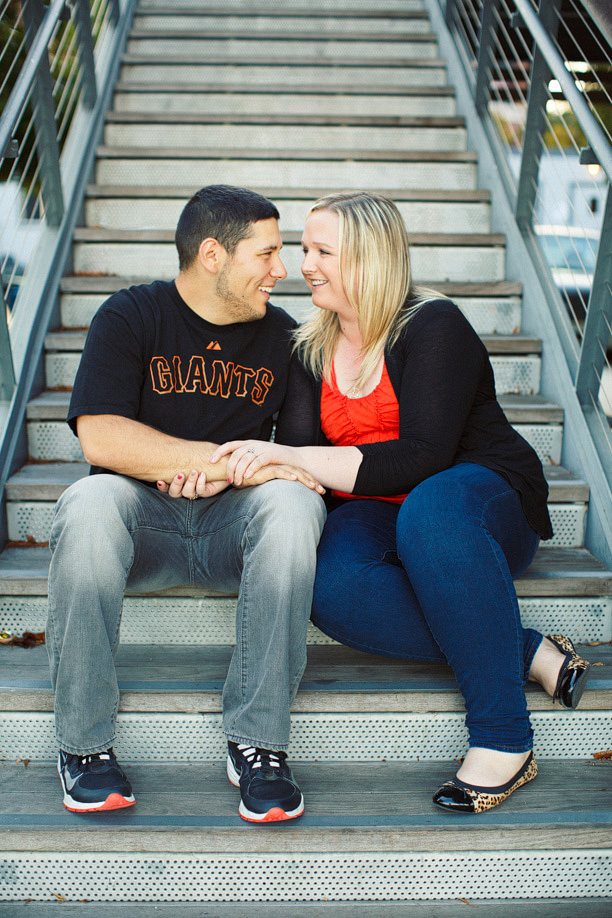 Oh, wait. This is a favorite, too. :D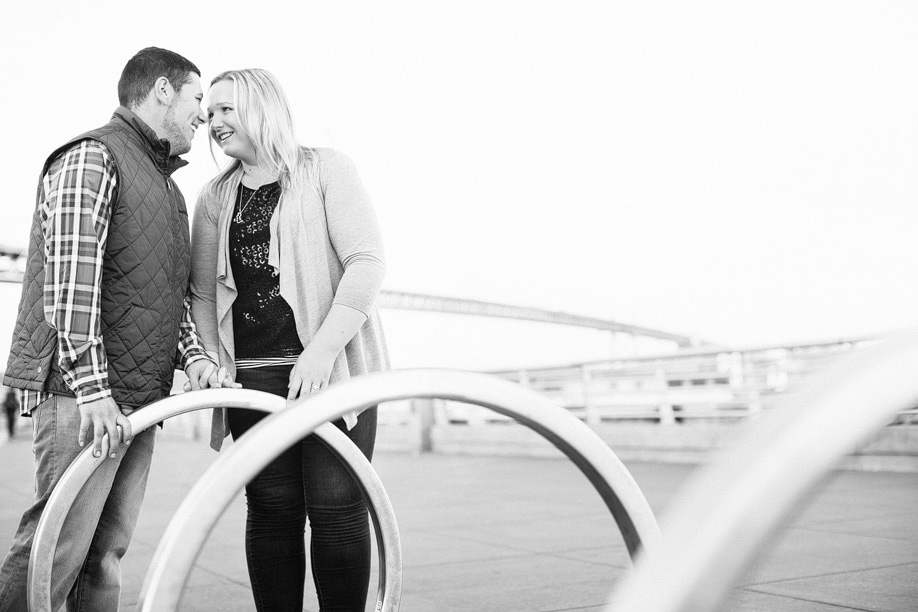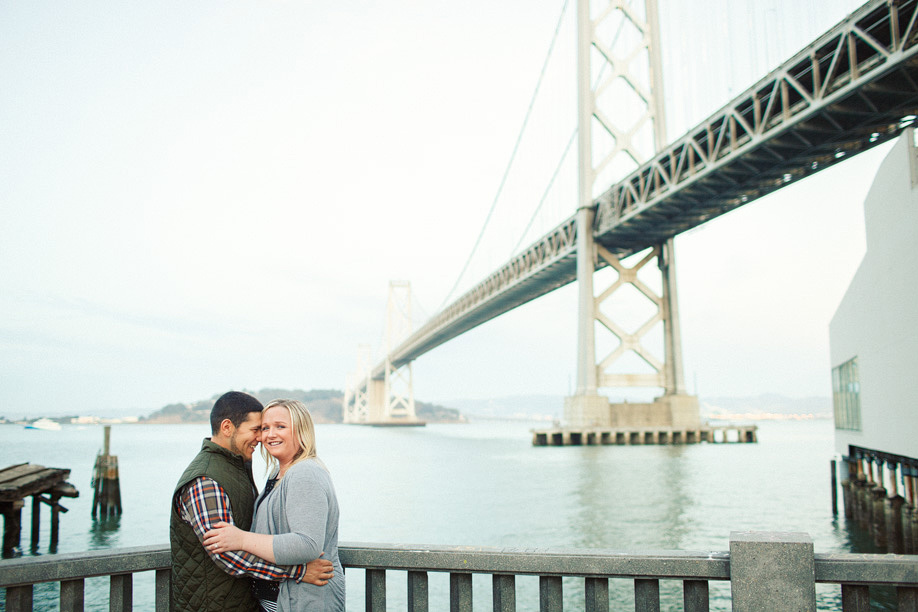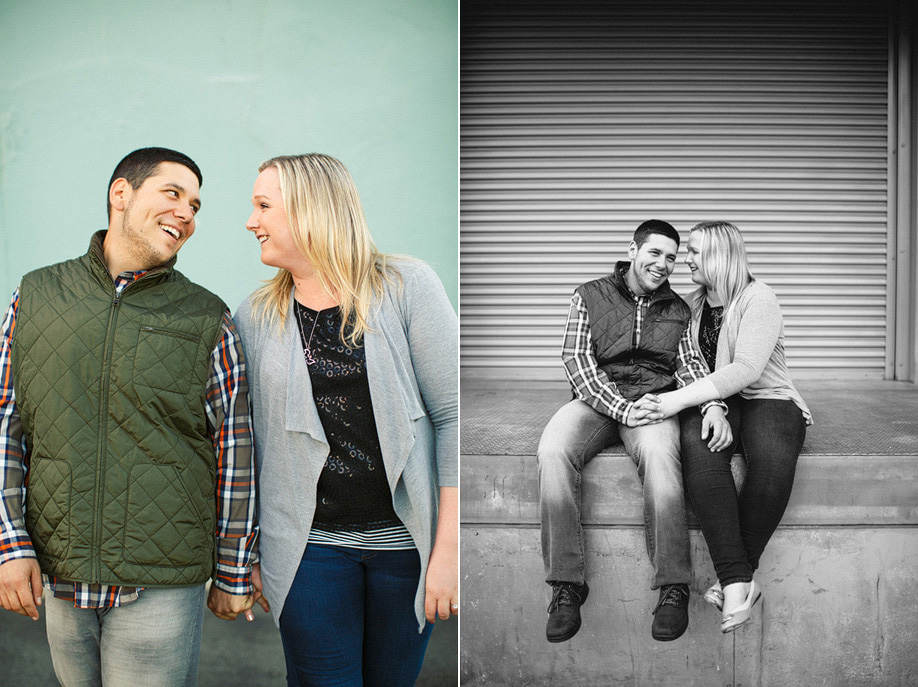 Finishing out this blog post strong: The next two are also favorites. :D Love the laughs in this one!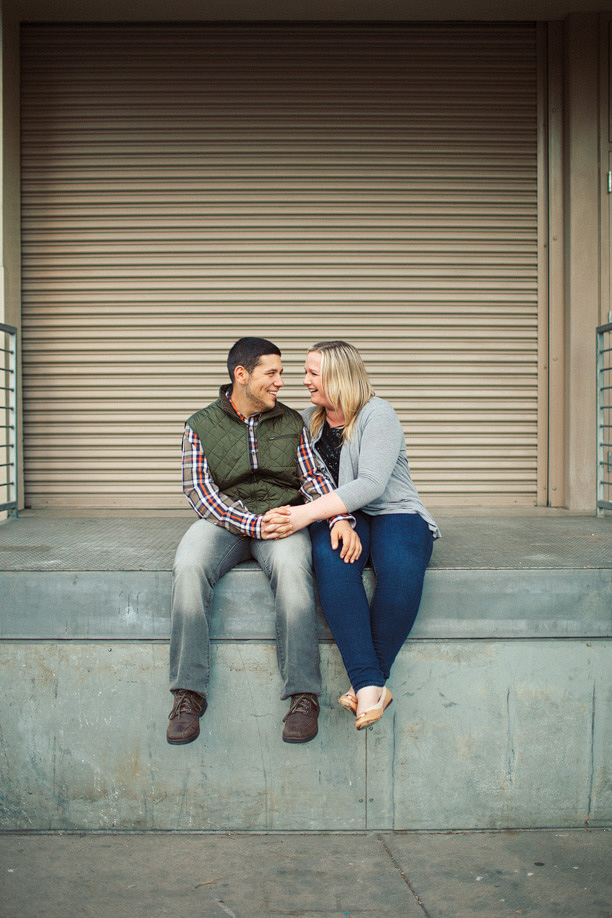 And the light in this one!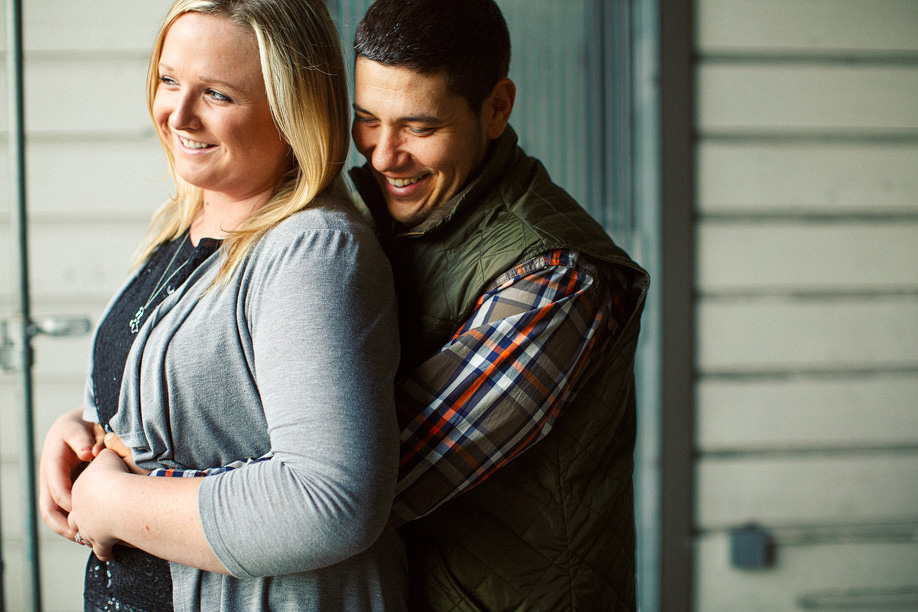 Megan + Michael, I had such a great time walking (walking, walking, walking!) all over the waterfront with you and getting to learn a little more about your lives and your relationship. You are smart, kind, dedicated people and you are a perfect pair. I think that's totally obvious in these photos, and I hope you can see it, too. I am so excited for your wedding next summer. I promise you it will be here before you know it! Until then! :D xo, M