I must have some bananas karma built up this year because I have no other explanation for how great my clients are. I've already introduced a handful of them, but you'll meet the remaining majority over the next month or so. I'm telling you this now so that you have ample time to prepare yourself for their awesomeness. Take heed!
Perhaps serendipitously, Erika + Chris are a perfect way to start this month, to ease you into all that awesomeness, because these two are so mellow and easygoing, so relaxed and in love. And they're genuinely nice people, to boot. Erika works for a portrait photographer, so she knows firsthand how tedious and awkward it can be to have your picture taken, and how tough it can be for a photographer to get people to relax. But as always, I busted out my A-game crazy and washed away their anxieties in no time.  In that same vein, I wish to apologize to the homeless guy I woke up when I nailed a particular shot and yelled in delight. What can you do? ;)
ANYHOW.
Erika + Chris are goofy and happy, quiet and caring, and I think that while wandering around Lake Merritt in Oakland, we got some photos that show exactly that.
I'm structuring this post as a favorites sandwich: two at the beginning and two at the end with some deliciousness in the middle. Enjoy! :D
Bread favorites numbers 1 + 2: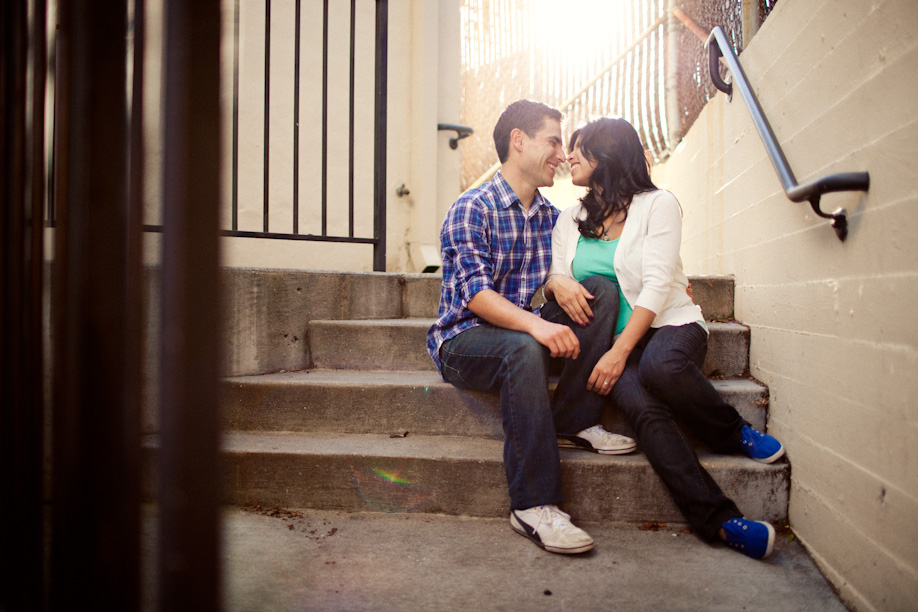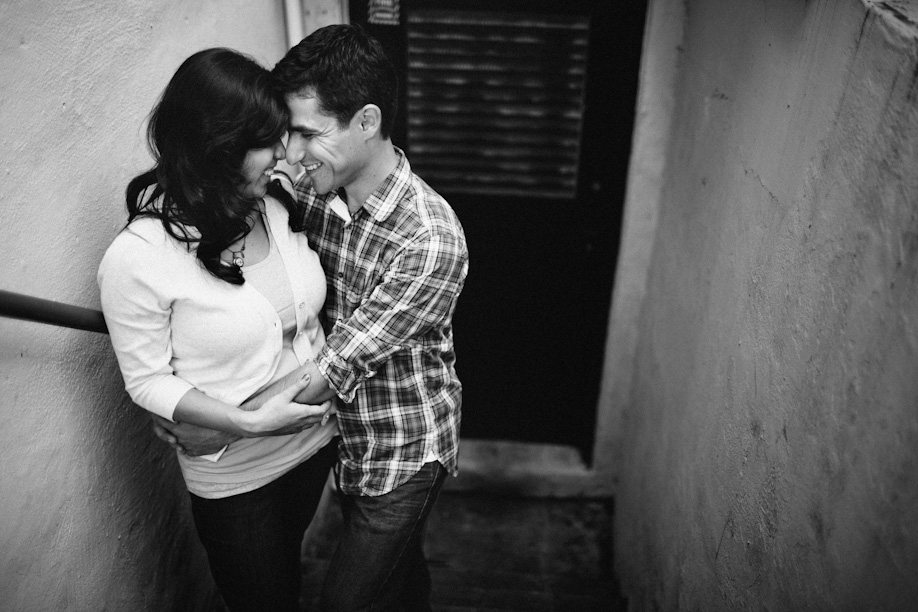 And now middle-sandwich-goodness: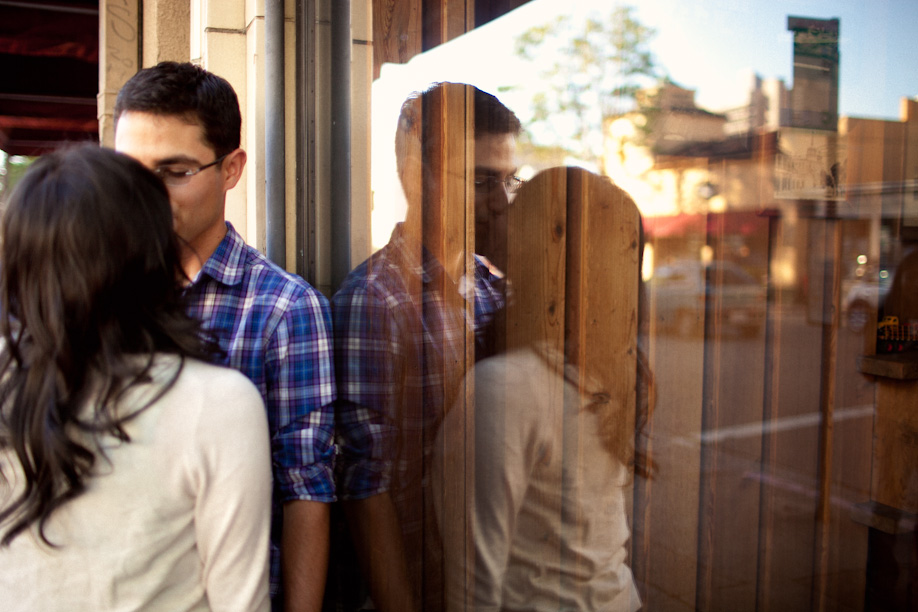 In this photo, Chris' toes make me smile: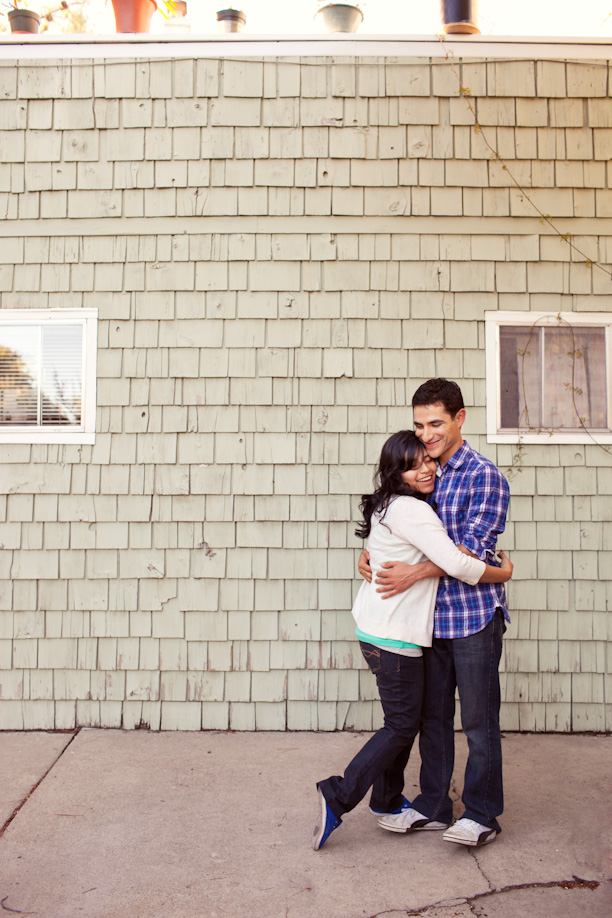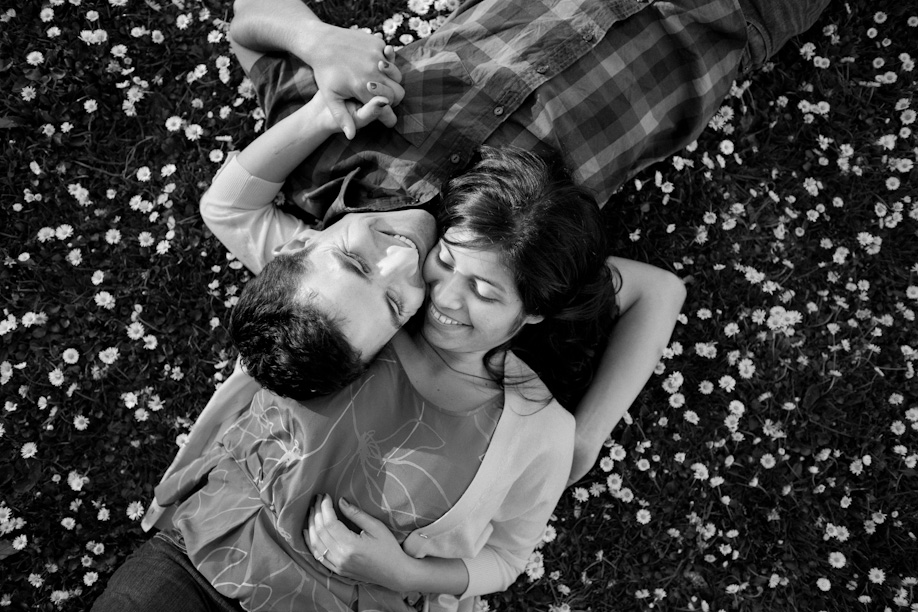 ERIKA, seriously. So gorgeous. :)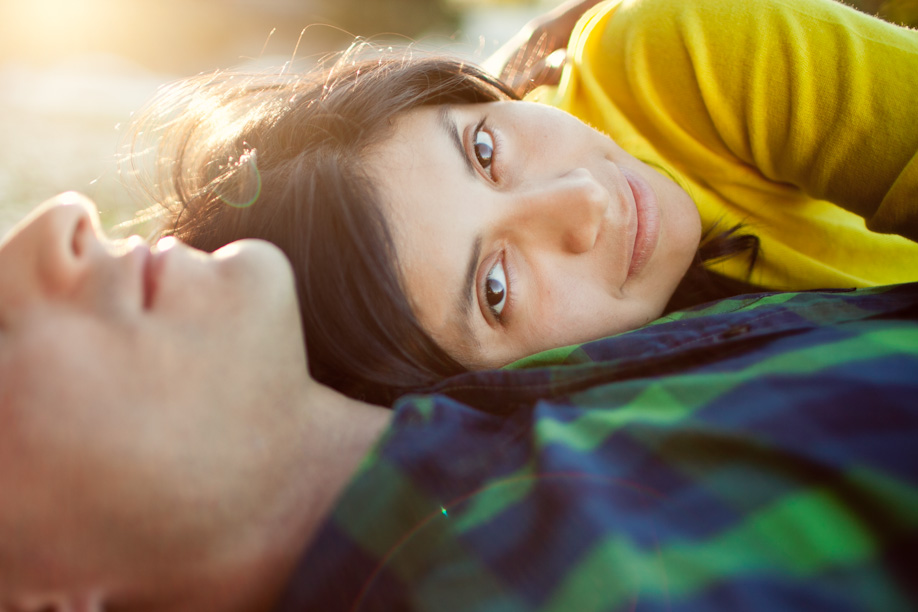 I blame it on the colors and the giggles, but this one just makes my heart happy: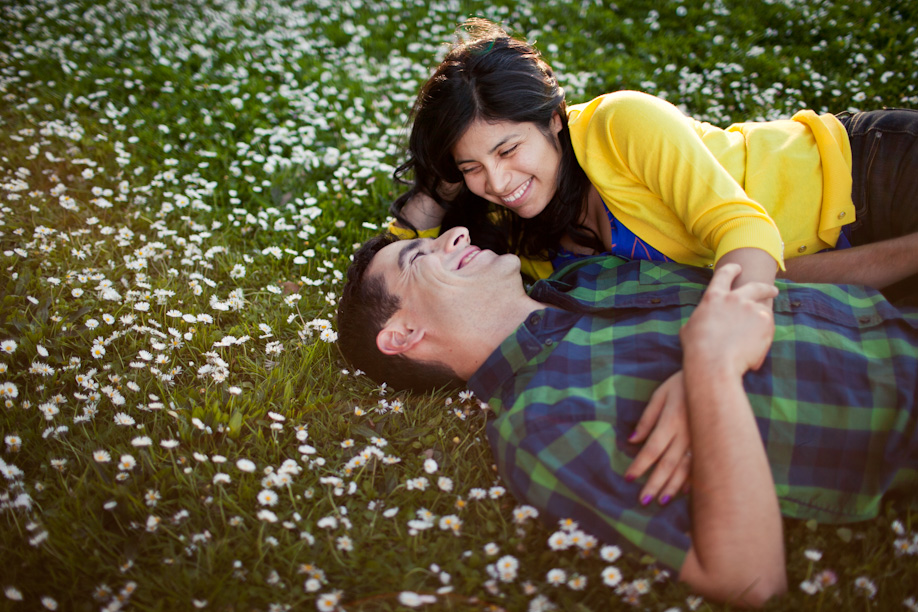 Playing with light and shadow. And waking up homeless dudes: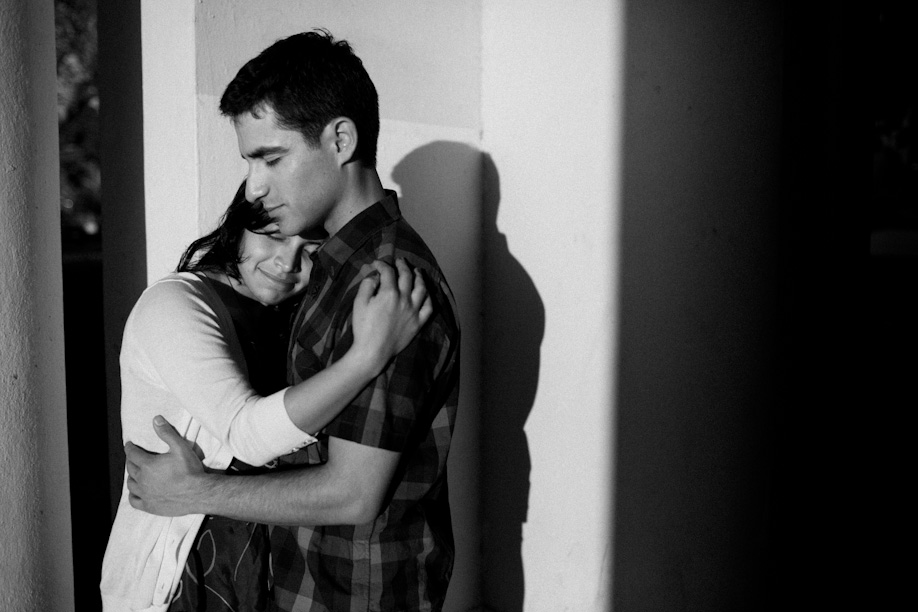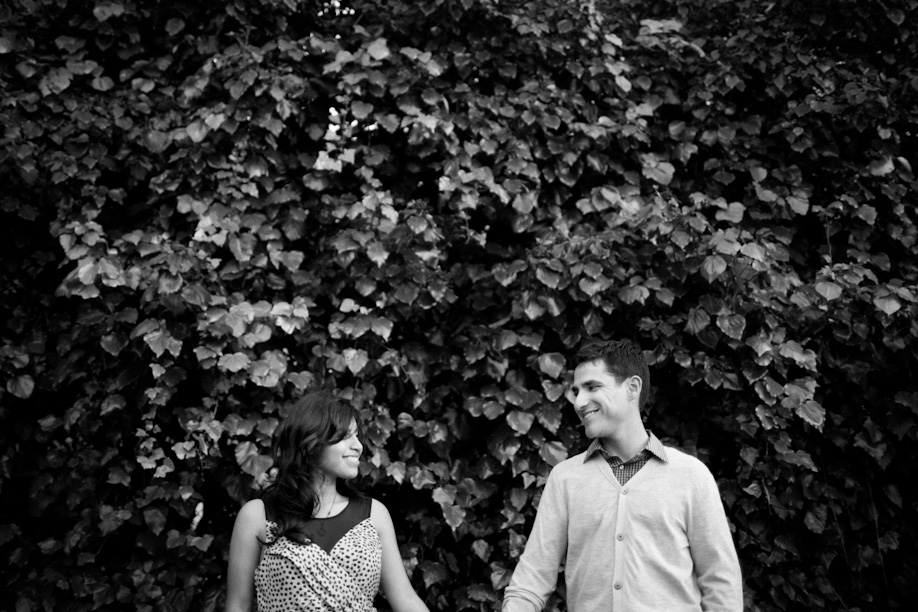 And finally, bread favorites numbers 3 + 4:  Hello, Oakland!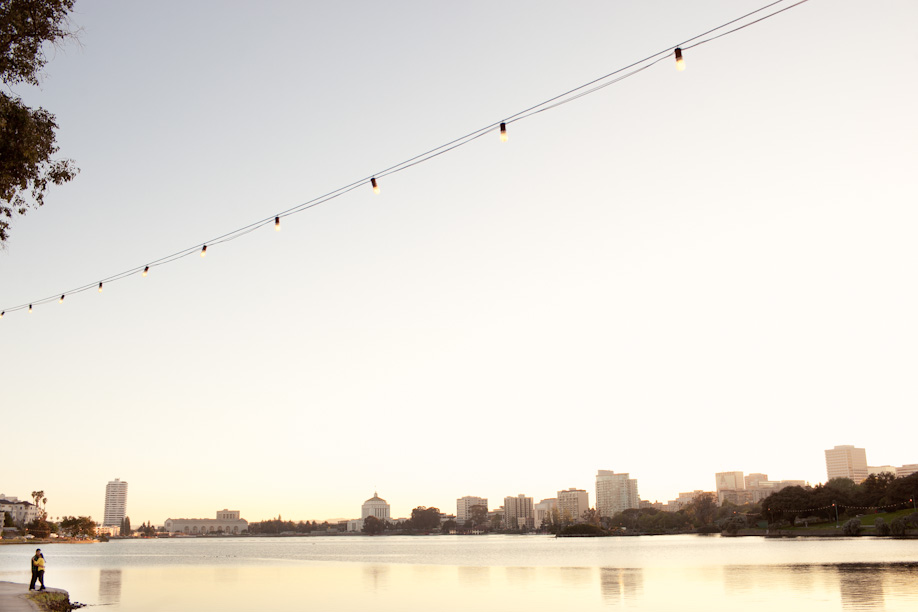 Favorite, favorite, favorite, favorite! :D :D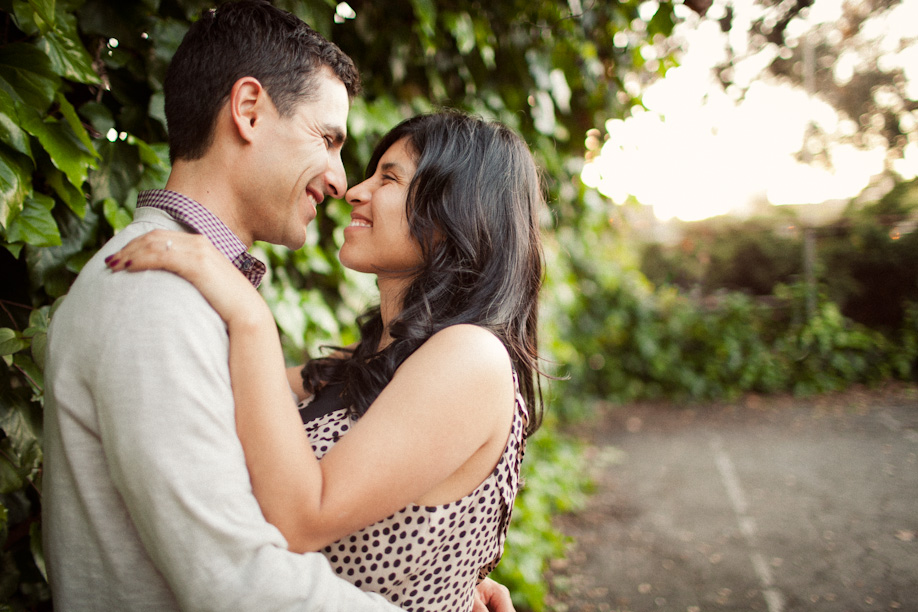 Erika + Chris, you two are treasures and I am grateful to have met you. I am also looking wildly forward to the awesome party that is going to be your wedding and meeting all the people who love and support you. I hope you adore these photos as much as I did taking them (and you know how much that was!) :D