My sincerest apologies to all who live there, but I have never been a huge fan of the Los Angeles area. Just not into it. At least, I wasn't… until I met and photographed three of my couples down there. Although, now that I'm thinking about it, maybe it was just my love for my couples that rubbed off on Southern California? And it sure didn't hurt that I got to spend some time with my own best friend and maid of honor while I was there, either. Whichever way you slice it, my dislike has softened significantly since my recent Long Beach / Venice / Pasadena / San Diego romp. Although the traffic is still atrocious—they do not get a pass there. ;)
First, we'll meet my perfectly precious Pasadena pals. (Sorry! The opportunity for alliteration got the better of me!) And I tell you what, they hold a special place in my heart. I am a BIG fan, and not just because they laugh at all of my terrible jokes (But they did! And boy were they awful!). I am their number one fan because they are so totally and completely lost in their love for one another. They are head-over-heels in love. They're forget-we're-being-photographed-and-snuggle-up-like-we're-at-home-on-the-couch in love. And guys? If ever you were looking for the key to my heart, you just found it. Well, that, and laughing at all my jokes. And ice cream. Can't forget ice cream. :D
Before I stop babbling, I will say this: My goal with my photos is becoming somewhat singular lately. I want to walk away from each session with a small series of images that clearly conveys a couple's dynamic, even to those who have never met them (big hint for my motives here: think great-great-grandchildren). So I'm knowingly tooting my own horn when I tell you that this session CRUSHES that goal.  Crushed. Gone. Disappeared. Dust. There are four specific photos that could stand on their own in this regard, and they're my absolute favorites. Like, I might hang them in my own house, I love them that much. :D
Ready? :D :D
Who says parking garages can't be beautiful? Favorite #1: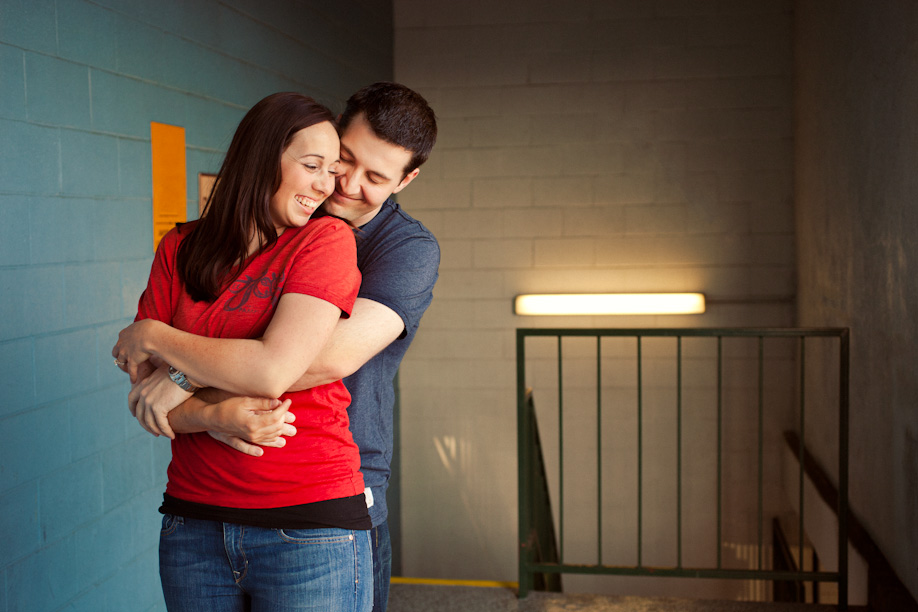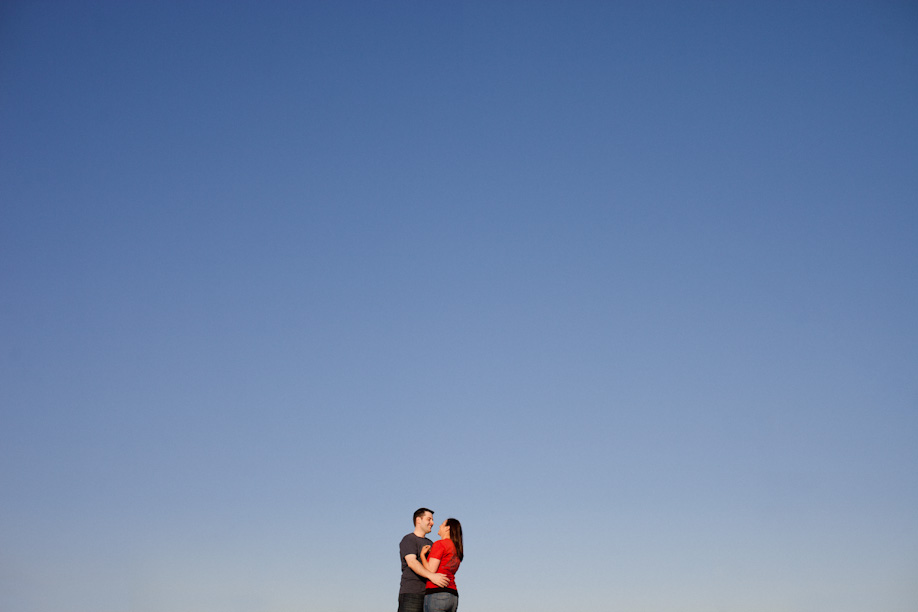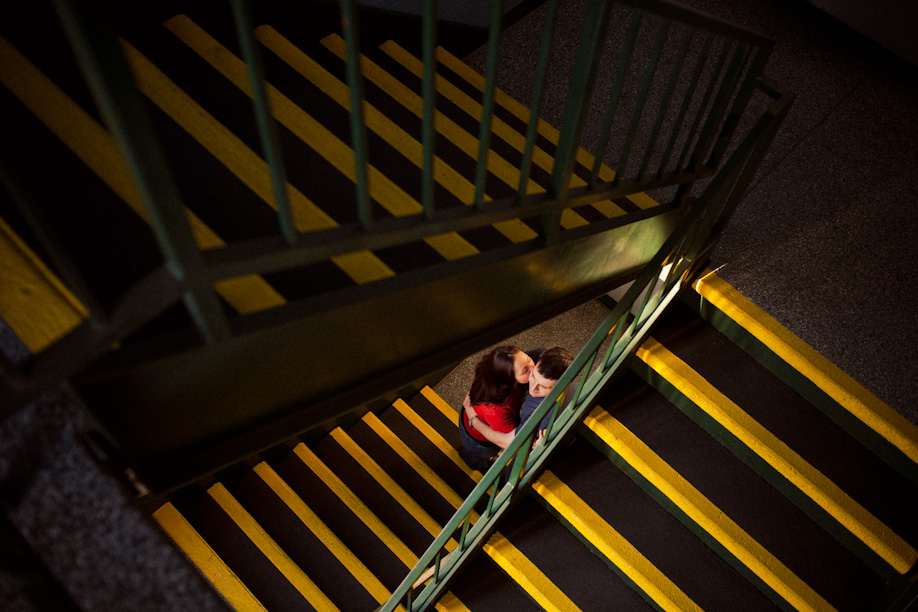 Can I just say that the entire time I was editing this session, I was smiling? We never stopped laughing: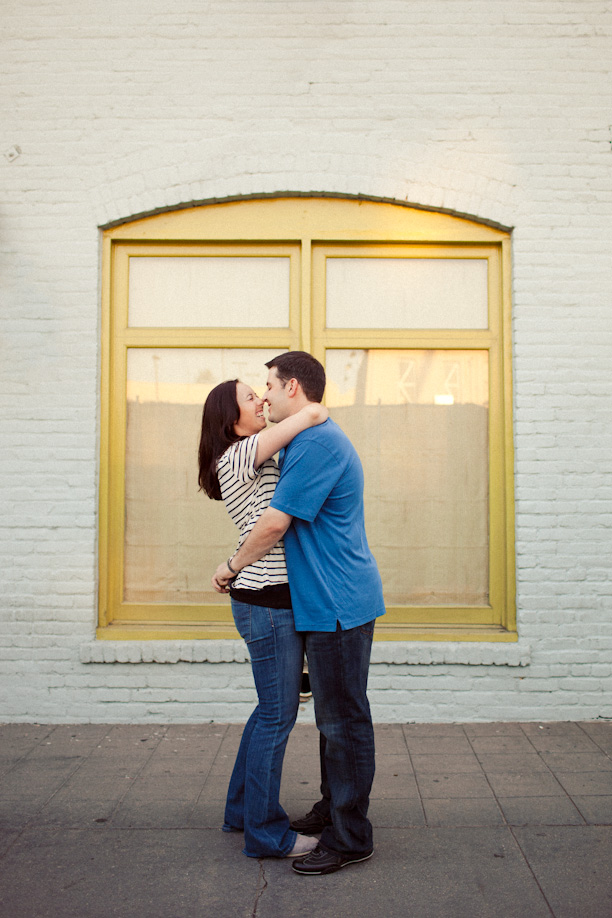 Seriously!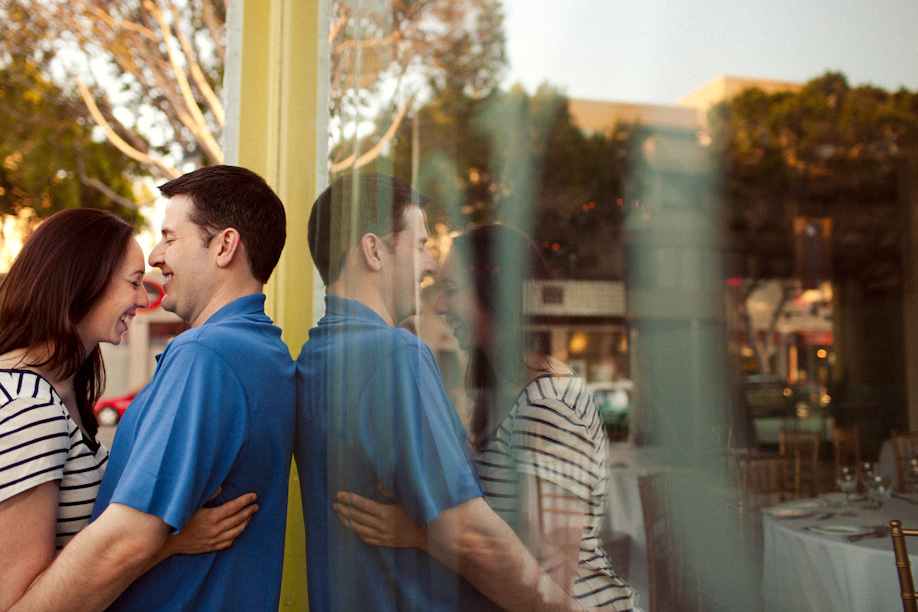 I honestly thought that the rumor about the light in Southern California was a lie. But they are not kidding. Pasadena and I are best friends now.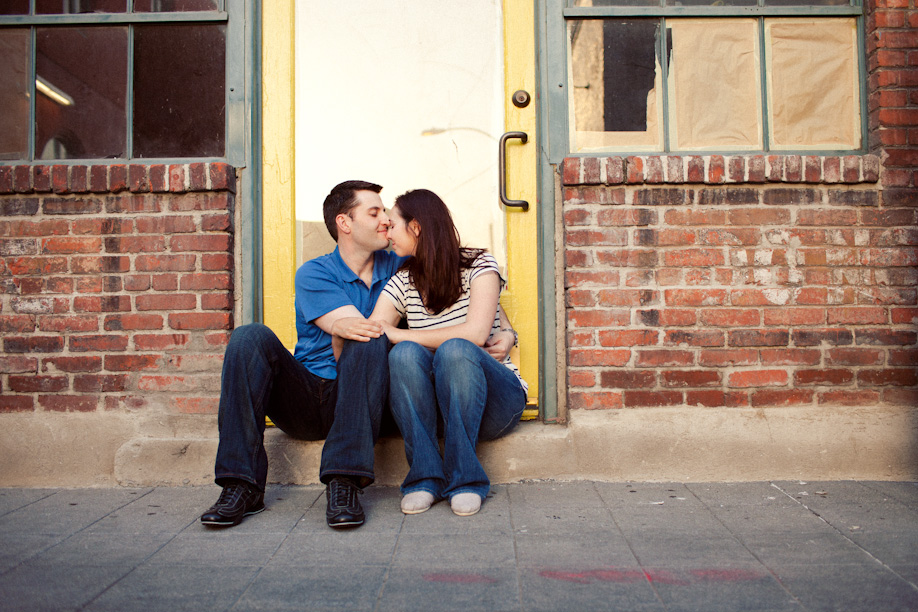 Oh, P.S. Bowling is yet another key to my heart. (And not just because I got my first Turkey last weekend! Ya daaaaang right I did!) :D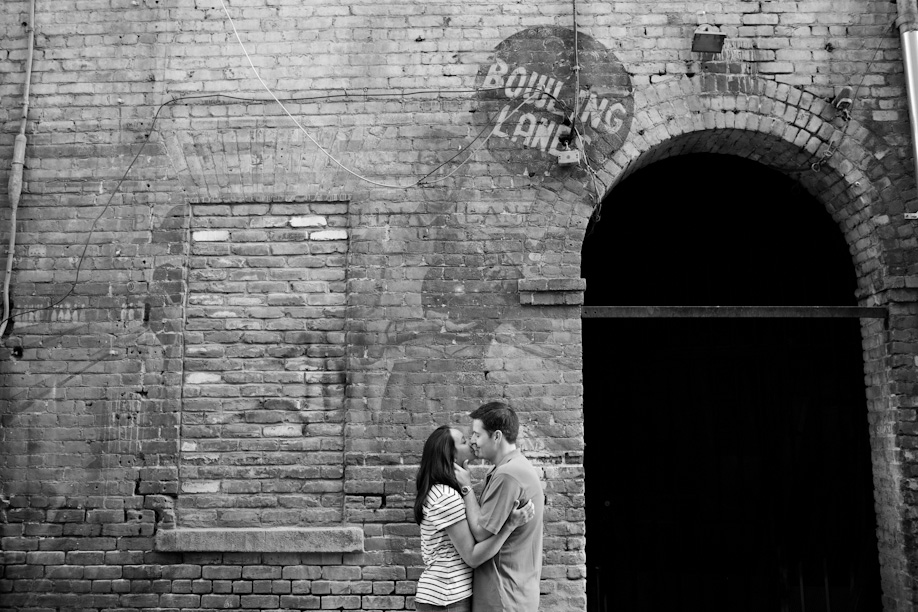 This is a close contender for a favorite, I have to admit:
But anyone who really knows Krissy + Sean will understand exactly why the photo on the right is favorite #2. Perfect: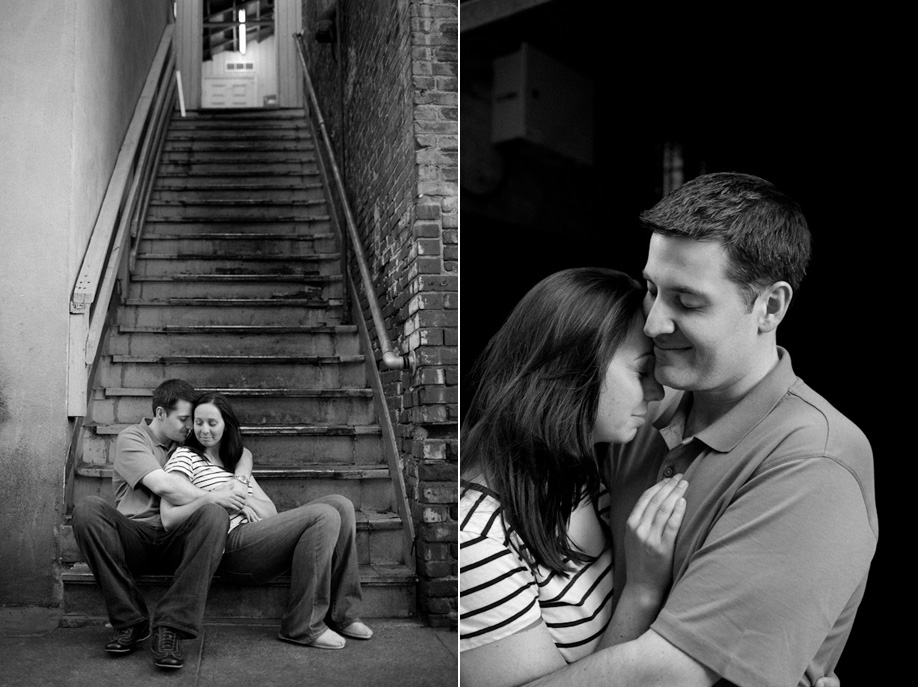 Favorite #3. GUYS, I LOVE YOU.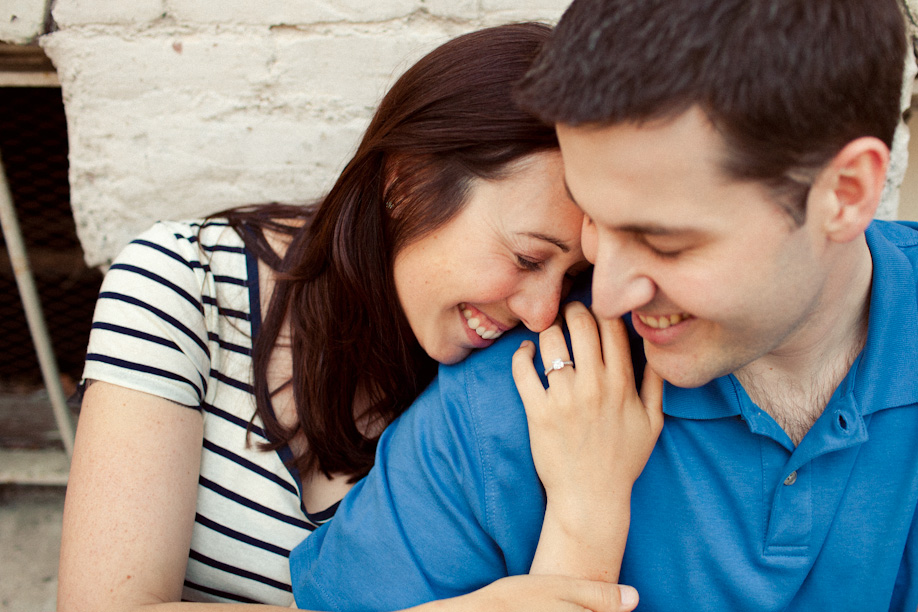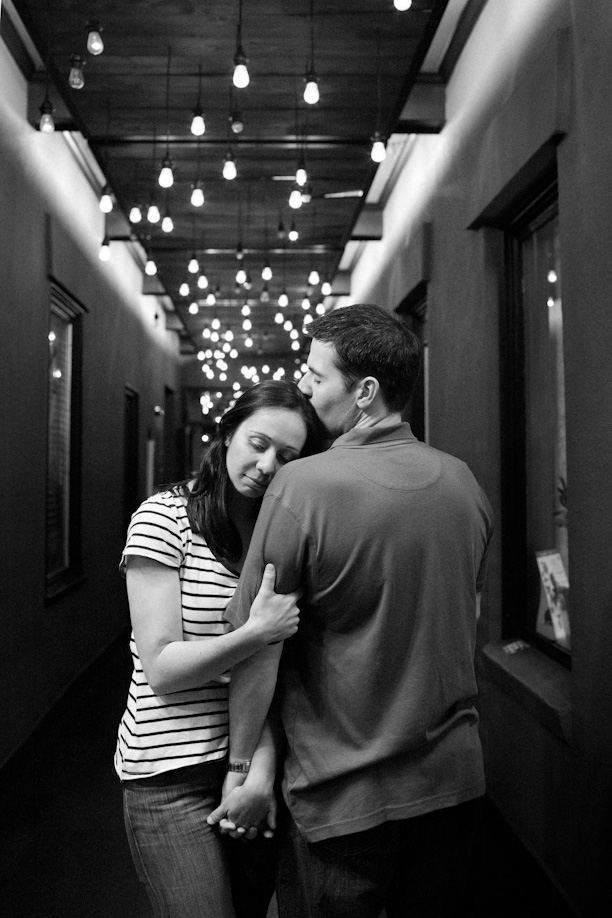 And lastly, favorite #4, which I could just gobble up with a big ol' spoon every day for the rest of my entire life. Perfection: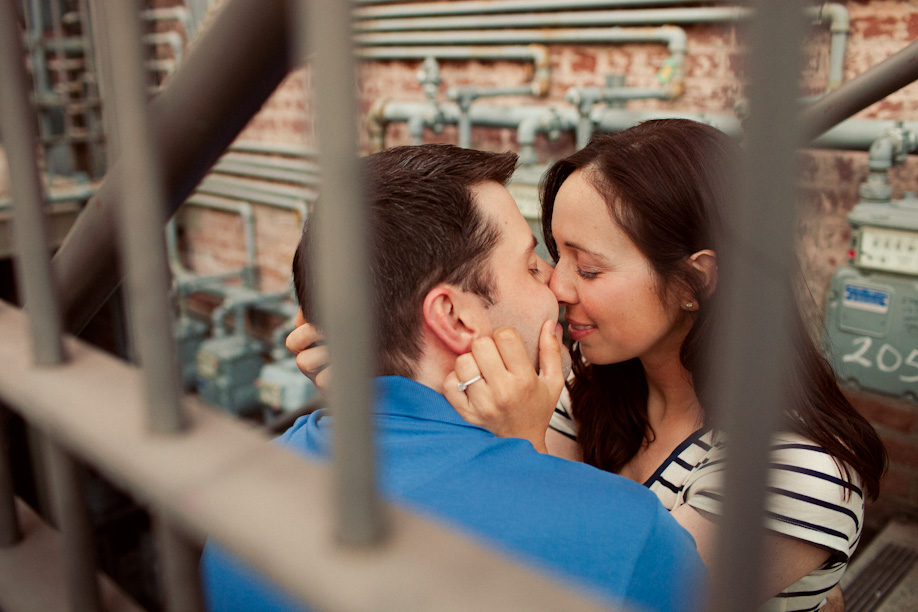 Krissy + Sean, you already know how much I adore you. You are a remarkable team whose love inspires and thrills me. I look anxiously forward to your wedding, but I'm not going to lie, it's mostly just because I'm excited to see you again. I hope you see your relationship in these photos as clearly as I do (and that you print the holy heck out of them and hang them ALL OVER your new apartment). Because you're fab. The End. :D