Allow me to introduce you to the final couple in my trio of Southern California sessions! In under three weeks Julia + Seth are getting married up in Napa, but they live just a few blocks from Venice Beach. Either through coercion, hypnosis or some genius combination of both, I "convinced" them to have their photos taken where they're from—a place that is central to their lives.
Okay, that's a lie; it was totally their idea (and a brilliant one, if you ask me!). Accordingly, I was over the moon when they invited me to their sun-kissed abode that smelled of the ocean, because from there we embarked on a journey that had us exploring every funky back alley Venice had to offer.  And let me tell you, if I had my way, all back alleys in all the world would be as colorful as those we found in Venice. I mean, c'mon! So much fun! :D
Speaking of fun… Both of these lovely people work in comedy. As soon as I found out, I was like, "Sign me up!" I mean, c'mon. So much fun. ;) And fun we had! In fact, when I tried to write the first draft of this blog post, this was all I could come up with:
Dear Julia + Seth,

I adore  you.

Love, Molly
And honestly, I think that sums it up pretty well. So… Are you ready? Sure you are! Here we go!
Two things to note about this image: First, I removed an entire (very distracting) person from it—can you find where he was? (You can't; don't bother. :D) Second, can we give some SERIOUS high fives to Julia for very gracefully riding her bright yellow bike in a mini-dress and 4″ heels? Because SHE DESERVES THEM! Love this (and Seth's expertly cuffed pant leg):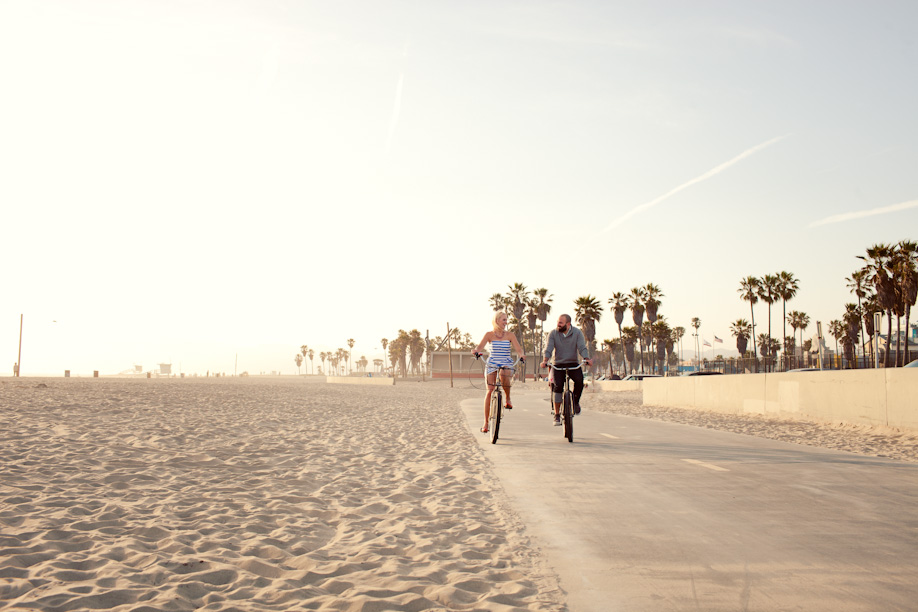 Um, yeah. LOOK AT HER DRESS. LOOK AT HIS SMILE. ADORABLE. This would be perfect printed BIIIIG, just fyi. ;) Favorite #1:
I have a special love for ladies with freckles. :)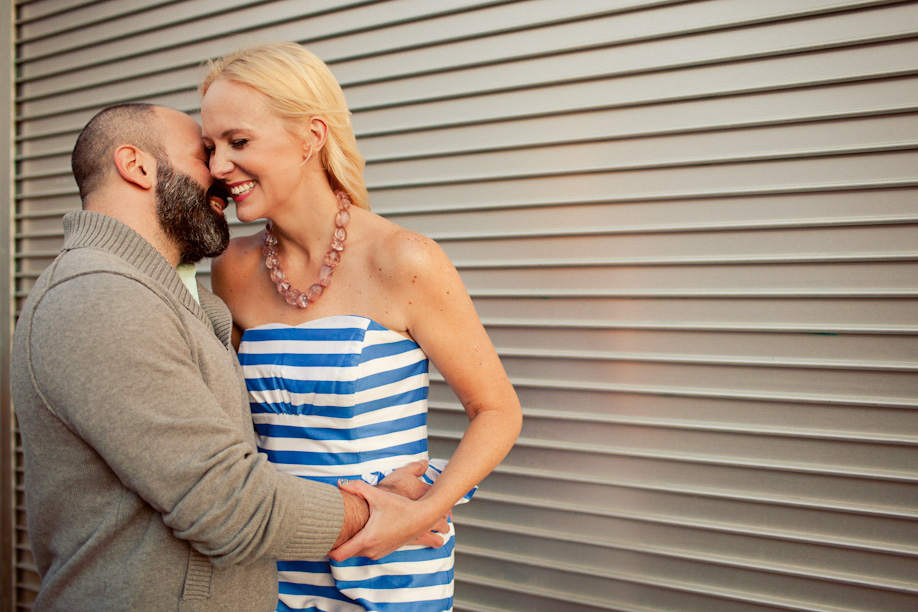 Color absolutely makes my life, friends. Favorite #2!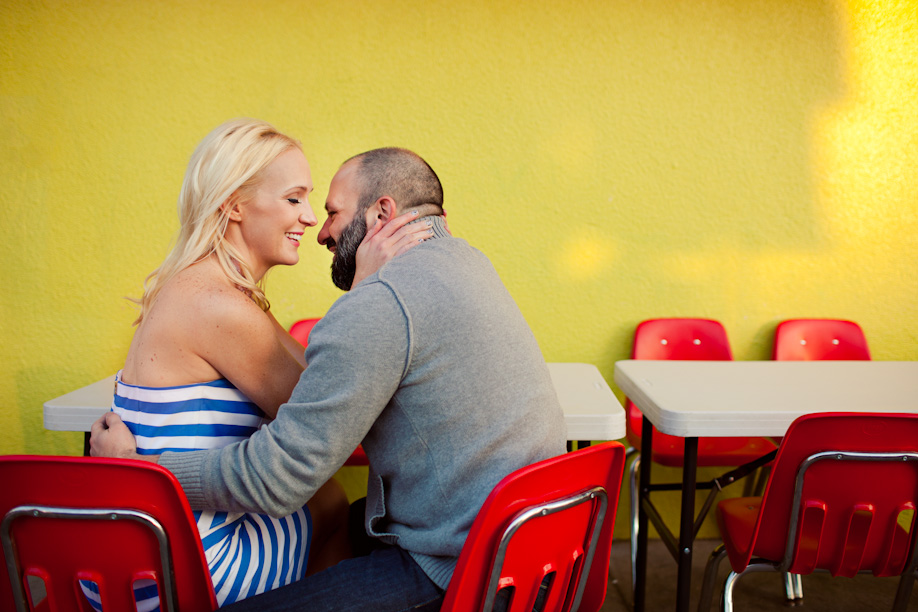 Julia, you have hot, hot legs. That is all. :D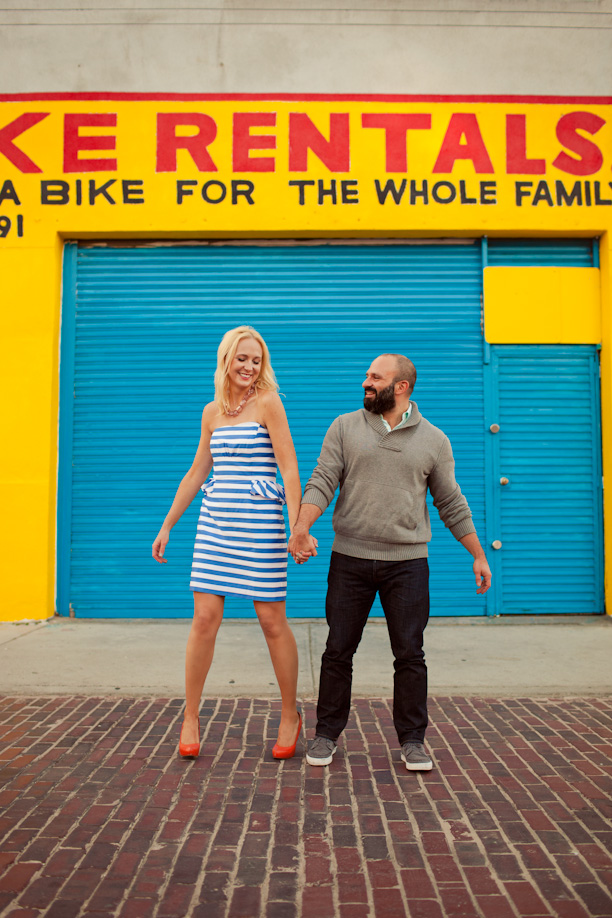 Beach towels! This one's a favorite of mine. Also, Julia's smile is INFECTIOUS. :) #3!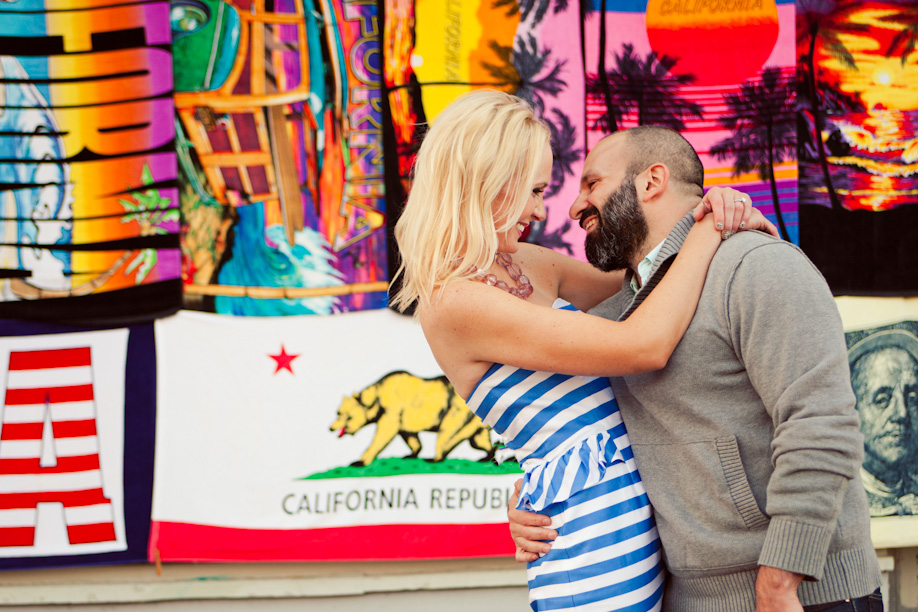 Have I ever told you that I have a thing for men with beards?  Because I so do.  Seth's was impressive. ;) Muscle Beach Favorite #4: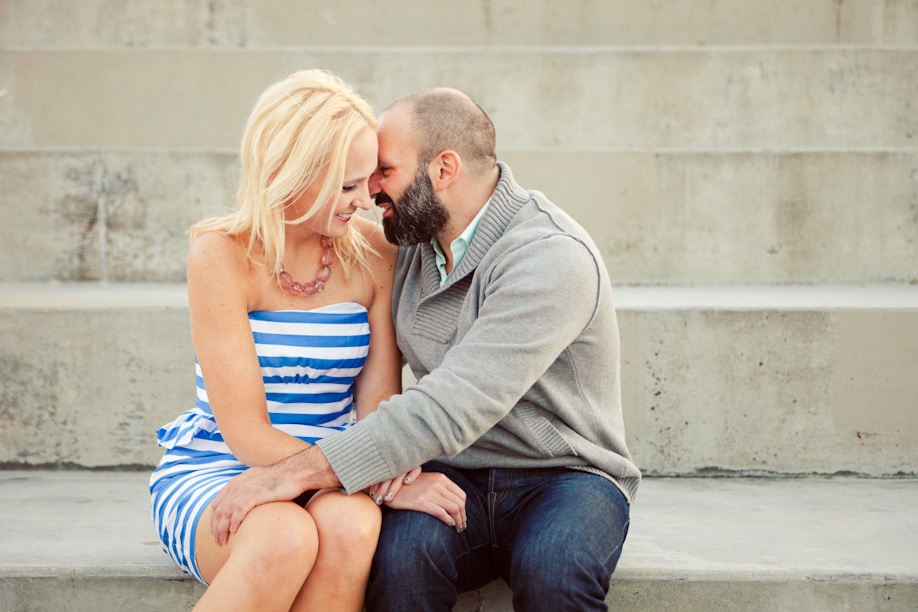 I cannot look at this image without smiling. :D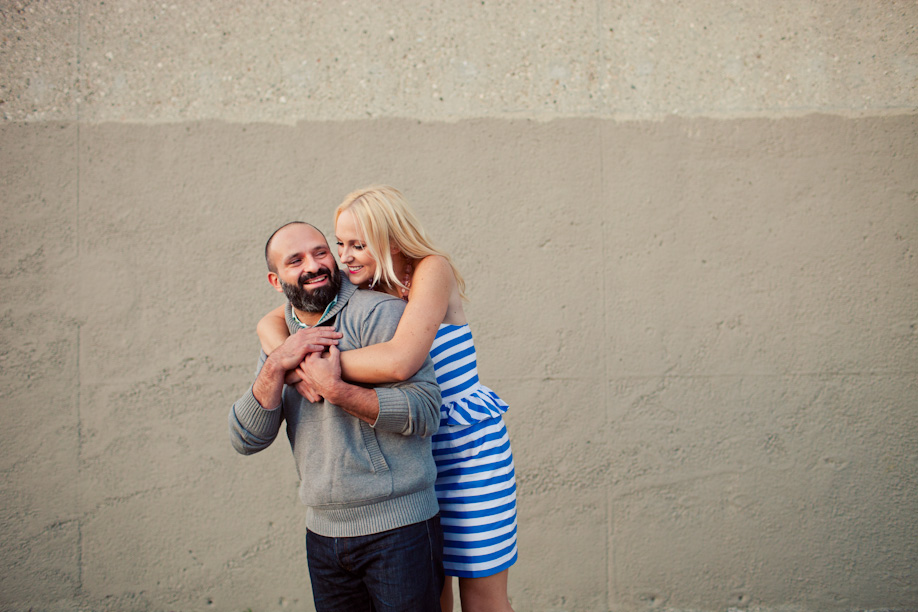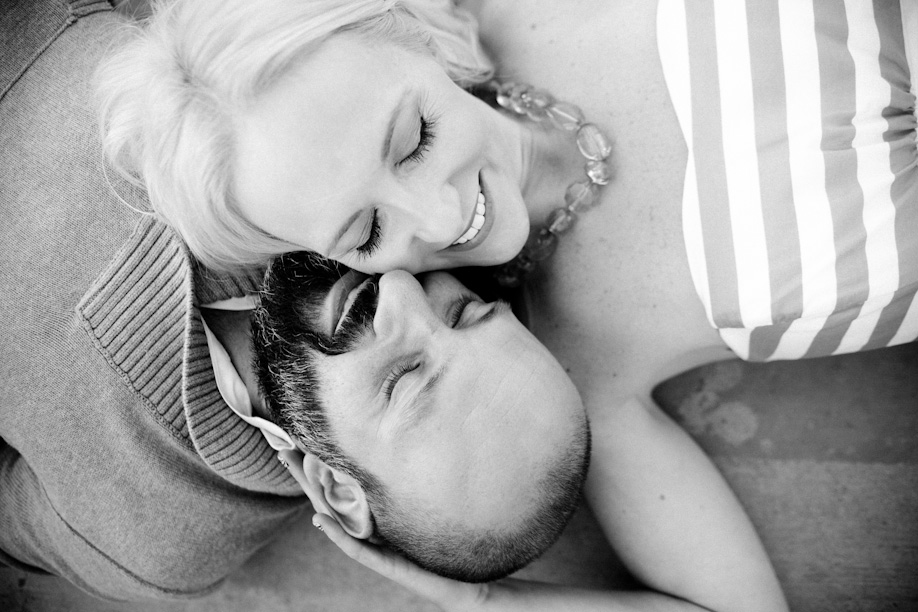 I won't tell you what this handball court smelled like. WORTH IT. :D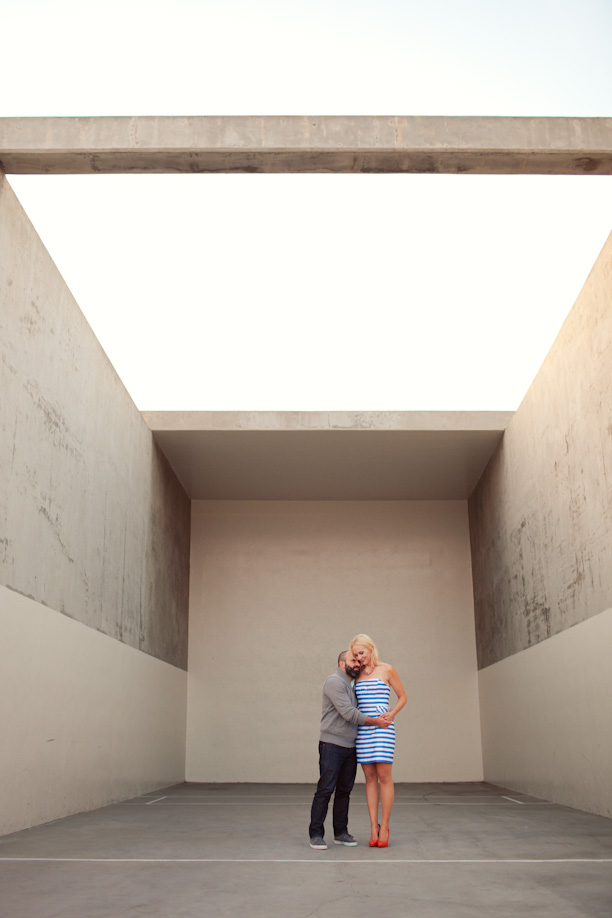 And finally, a little iconic Venice love. :)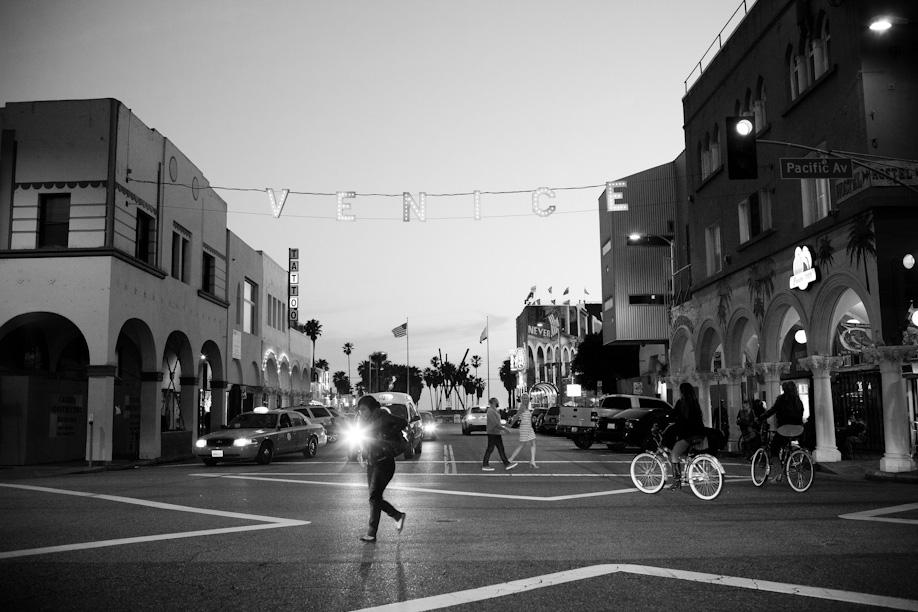 Julia + Seth, thank you from the bottom of my heart for inviting me to your neck of the woods and for being such fun-loving souls. One of the best parts of this job is getting to know people I might never otherwise meet, and you two are a perfect illustration of this. There is a special, quiet sweetness between you that is belied by your humor, and I think these photos showcase that beautifully. I hope you love them and I can't wait to see you at your wedding—WHICH IS SO SOON! :D :D
Enjoy your photos!