Welcome to my very first engagement session where I actually had to tell the couple to stop kissing for a second. Yeah, you heard that right. Alyssa + Adam love each other A LOT (which as you know is one of my favorite things). So much in fact, that they would have spent the entire time smooching if I'd let them. And I almost did, but somebody's got to keep this place PG-13, right? ;)
I've peripherally known Alyssa + Adam for several years, actually. I went to high school with his sister and brother-in-law (whose son I photographed three years ago when he was a wee newborn) and attended many parties at their home where A+A were also present. But their engagement session was my first opportunity for quality time with them. And can I just say that REALLY I like them? I mean, like, really, really. They are kind and unassuming, smart as whips and seriously funny. Plus they love animals, and while they were finishing up getting ready I played a game with Monty, their ADORABLE golden retriever, wherein I tried to discover how many socks he could fit in his mouth at once. The answer is seven, by the way. ;)
After I stuffed their dog full of socks, we spent the afternoon wandering around downtown Redwood City, which offered us a lot of fun textures and good light. Well, let's be honest: I wandered—they mostly kissed ;)
Oh, I'll stop talking about it and just show you! Starting things off with two favorites! :D #1: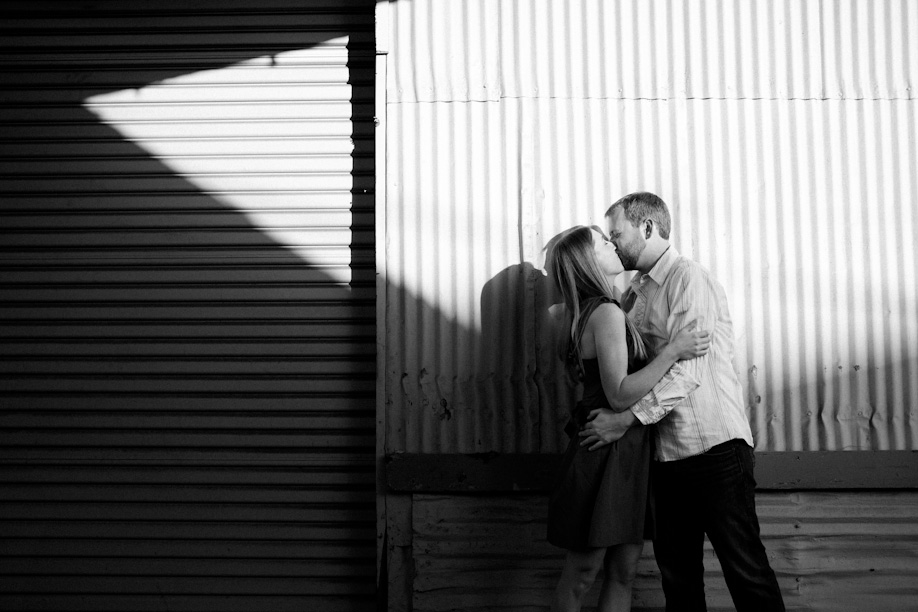 And #2!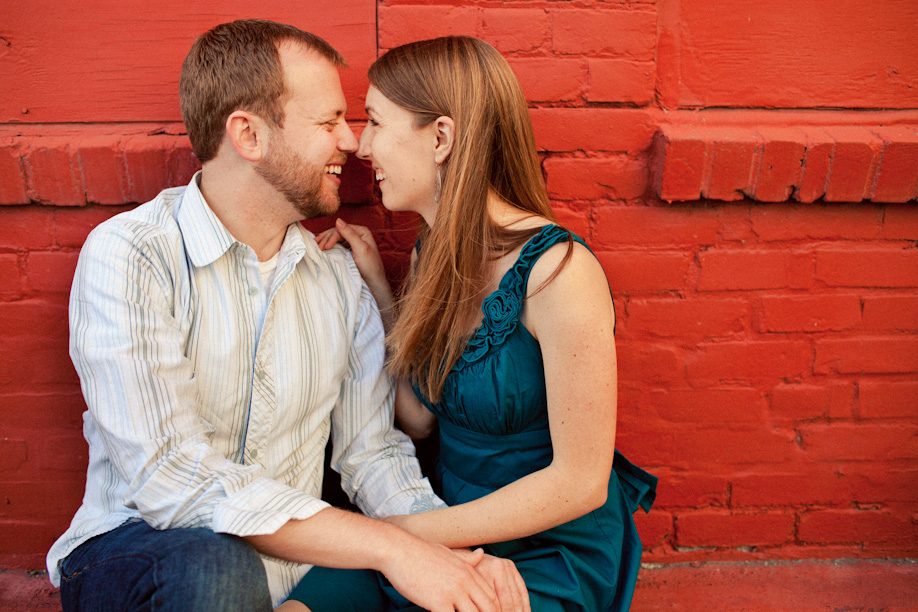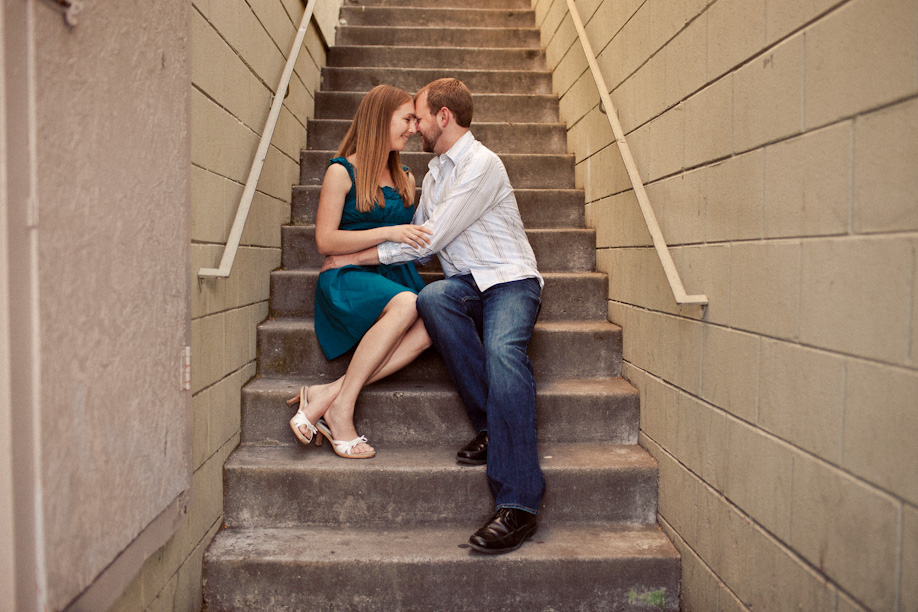 How cute is Alyssa's dress, by the way?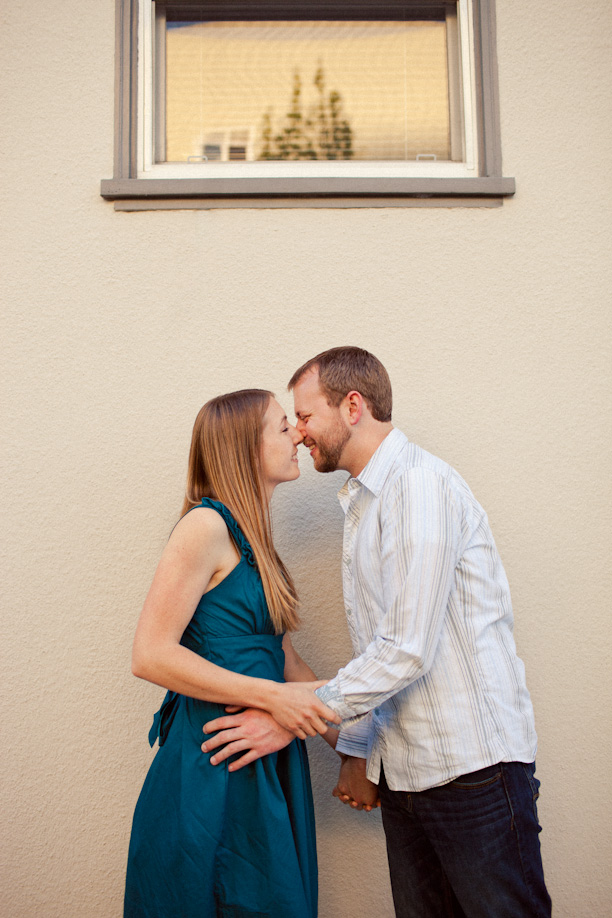 Yeah, I really, really like you guys. :)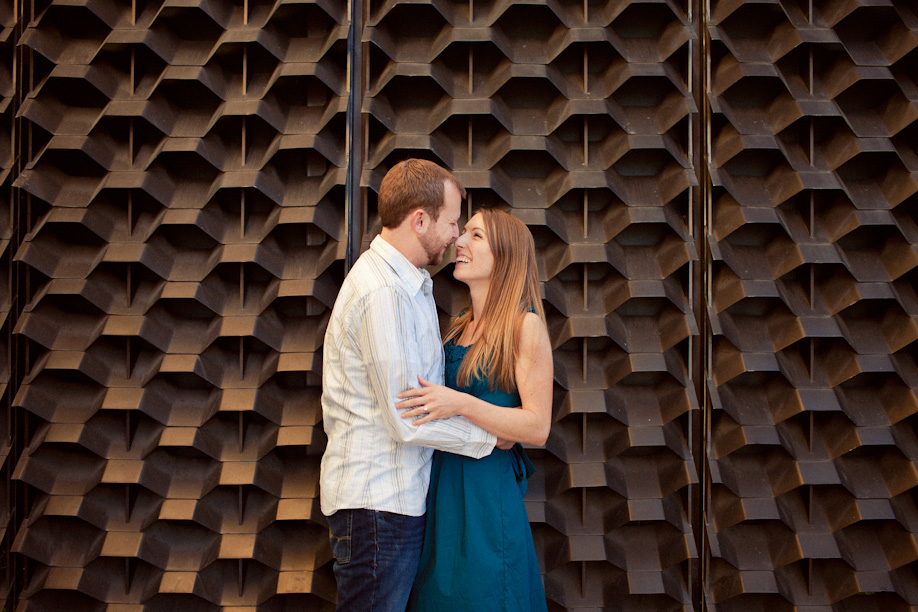 DO YOU SEE ADAM'S FACE HERE?! 110% pure love. :D
Inappropriate comment alert: Alyssa, you've got a nice tush. ;)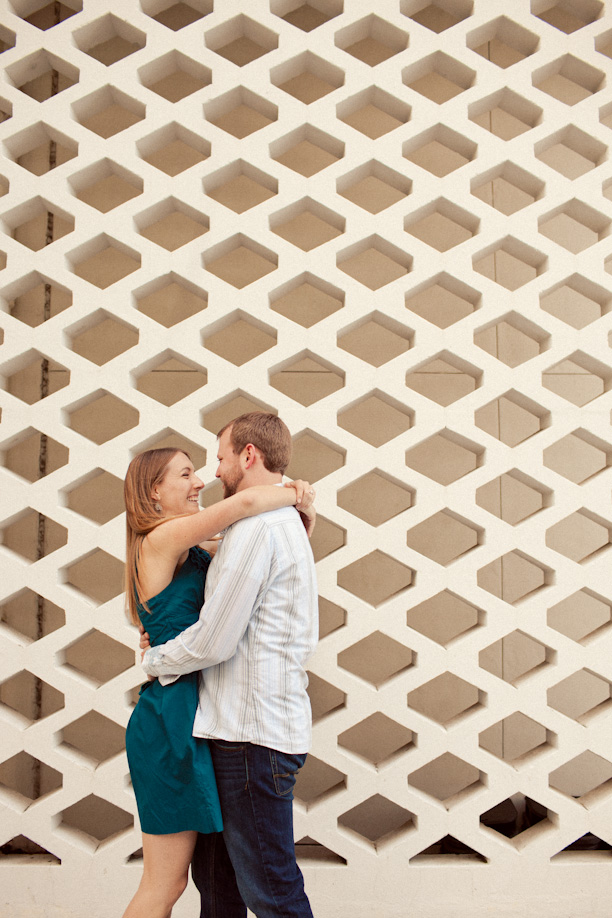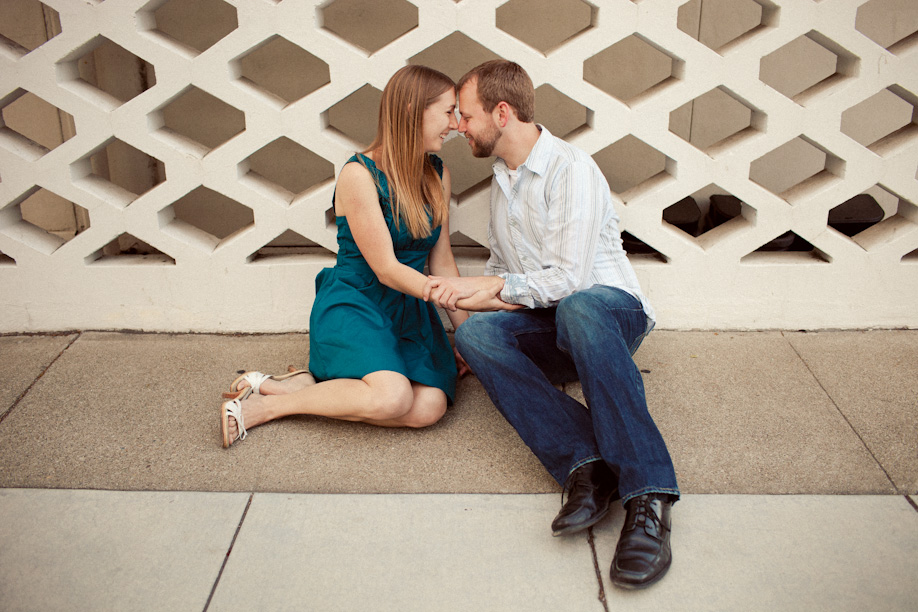 Alyssa tells me she doesn't work out and that her unbelievably hot legs are a consequence of "walking a lot." Well, whatever you're doing, it's working, my friend. :D Favorite #3!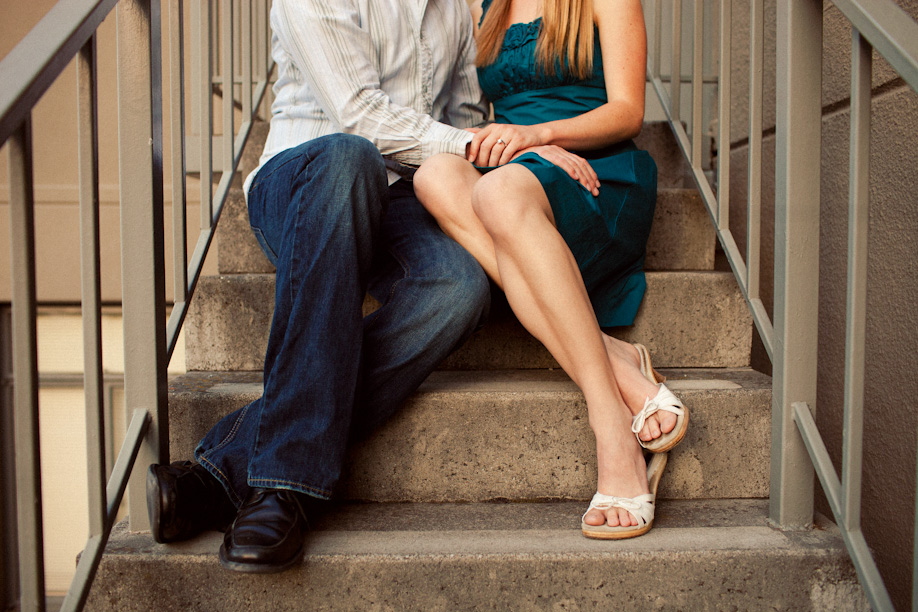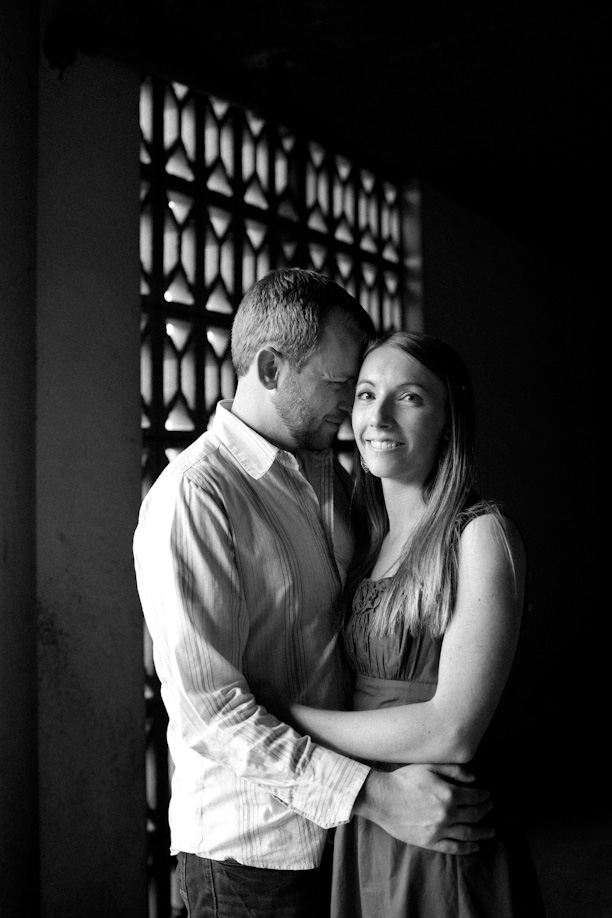 I've been to your house, and I know you need some art for your walls, so here's my professional suggestion: Print the following photo on a GIANT canvas and hang it over your couch, k? (Also, the "hot legs" photo would be an acceptable second choice, which would look equally good over your bed, for instance.) :D Favorite #4!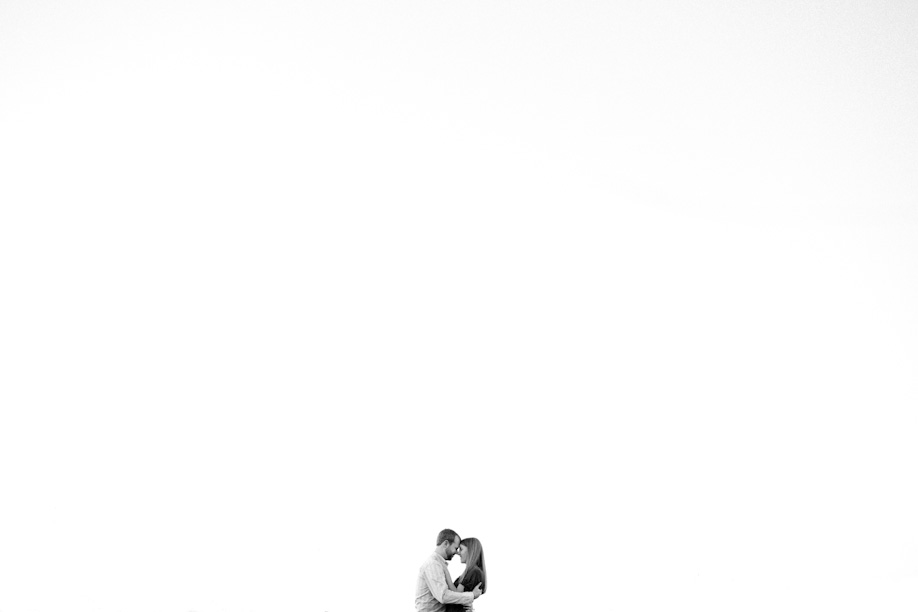 I'm in love with how in love you are. :)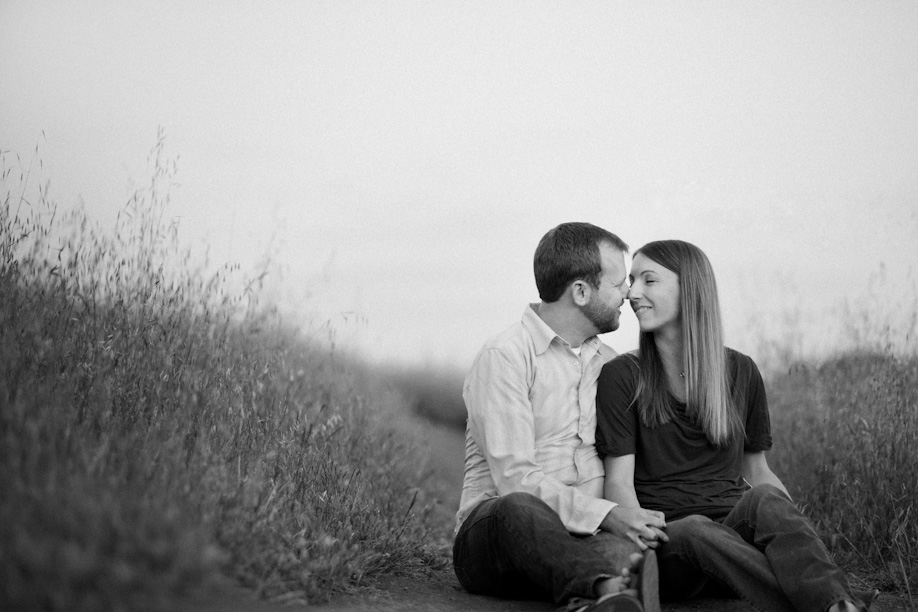 Like, seriously in love with it.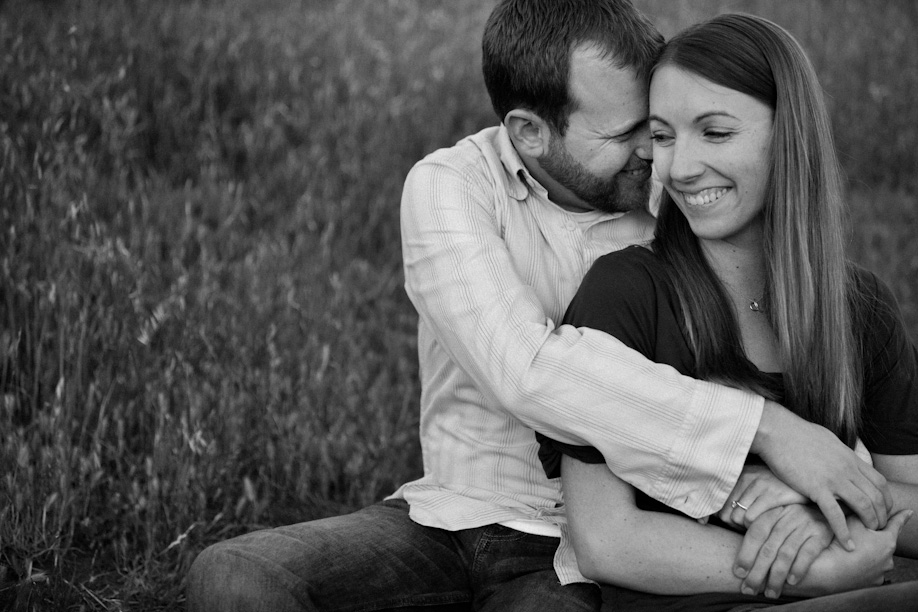 I saved my most favorite for last. Alyssa, in case you weren't already aware of this, you are one beautiful woman. Favorite #5!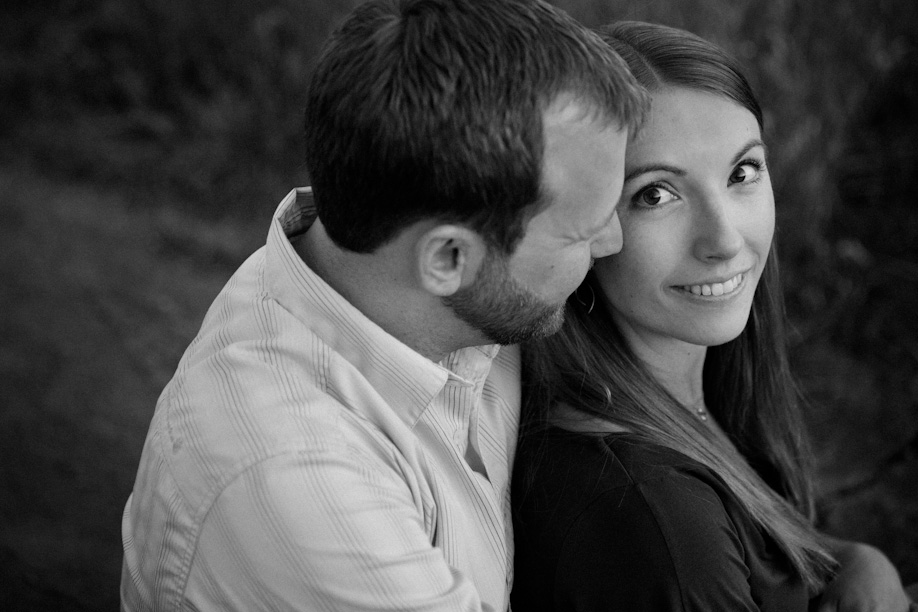 So guys, if I haven't made it quite clear to you yet, I LIKE YOU. A LOT. I think your photos showcase just how caring you are with one another (while managing to keep it safe for parental viewing!) and how much fun you have together. There is a great comfort in your relationship that is a pleasure to document. And Adam, if your sister and brother-in-law's wedding was any indication, yours is going to be one heck of a party—to which I anxiously look forward. :D I hope you love your photos as much as I like you (hint: A LOT). Enjoy them! :D