Hello, heartwarming wedding! Recall the awesomeness that is Mary + Lenny from their engagement session earlier this year. I already gushed about my love for these two in that post, so I'll spare you my musings and just say that this wedding was wonderful in every possible way.
At M+L's engagement session, I let Lenny know that he's weird… in a good way. An assessment by which I stand wholeheartedly. Plus, it made Mary laugh. And shortly after that session, she found the card on the right and had to buy it for him. :D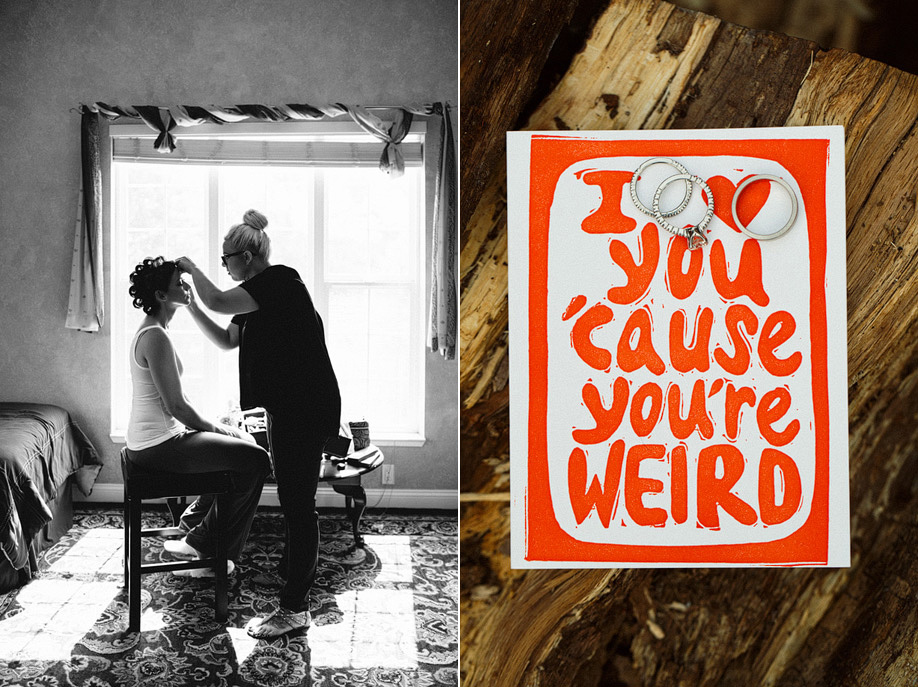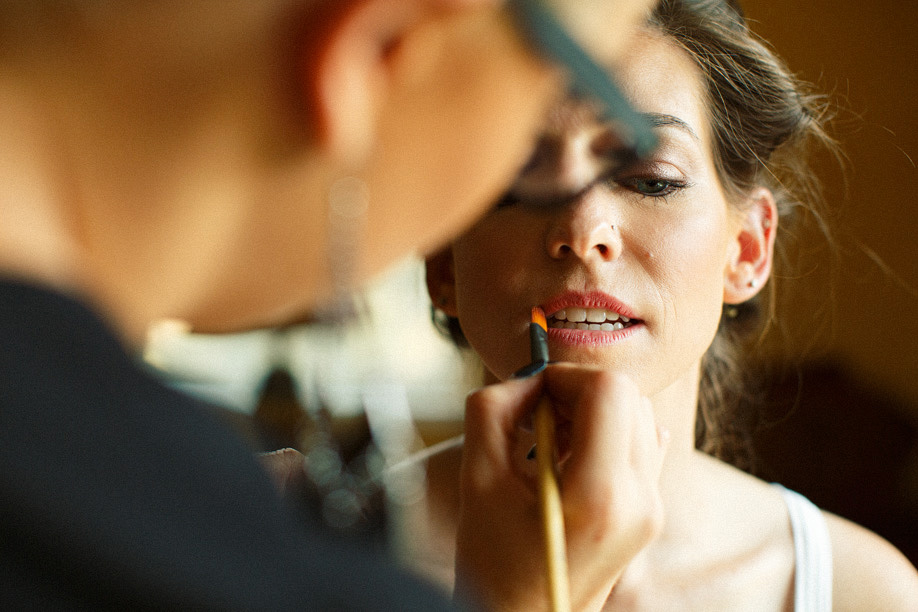 Meanwhile, my outstanding second shooter, Elyse, was over at the cabin with the guys. Hi, Lenny! :D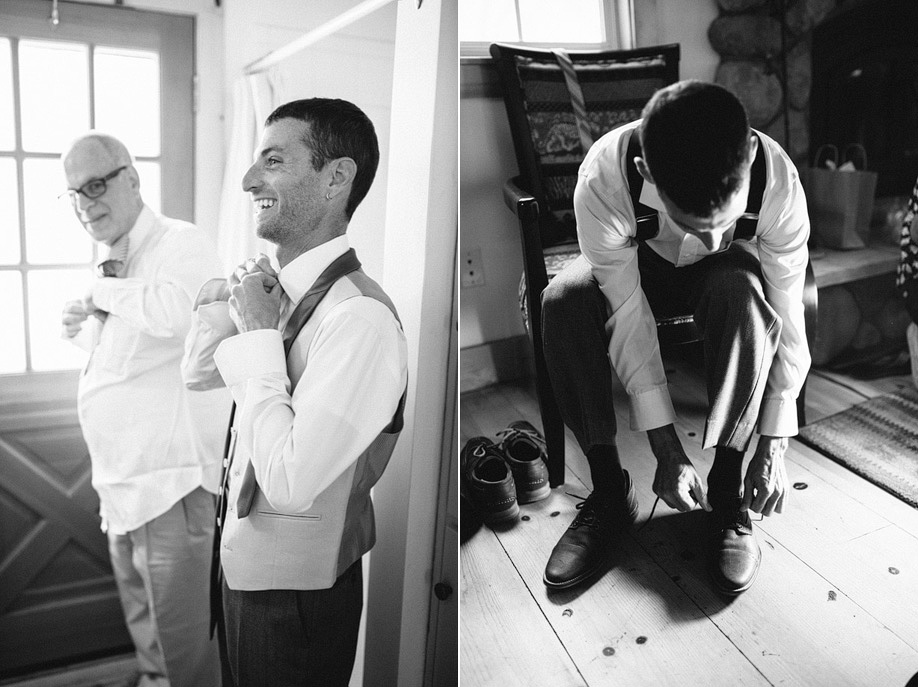 This is SO Lenny (a nutrition-conscious, road cycling doctor). His groomsmen enjoy a drink, while he enjoys an Odwalla. :) (I'm on your team, Lenny. There were MOUNTAINS of brownies at this wedding, and I only ate fruit. HEALTH!)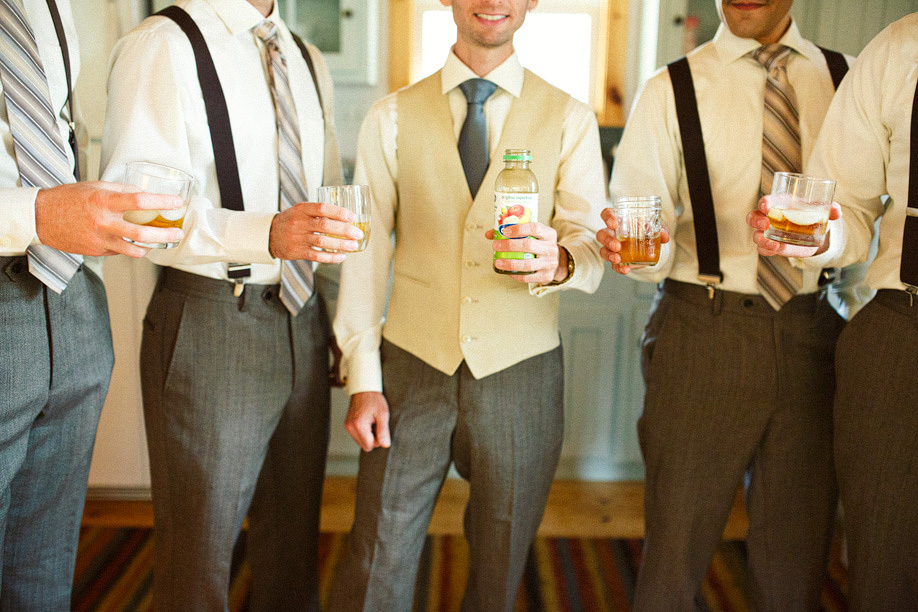 Mary. I love you.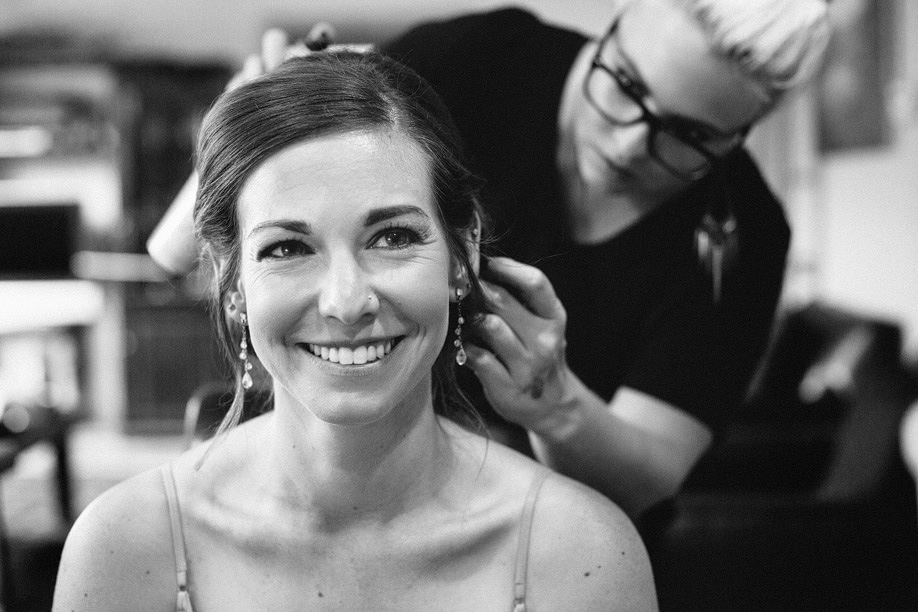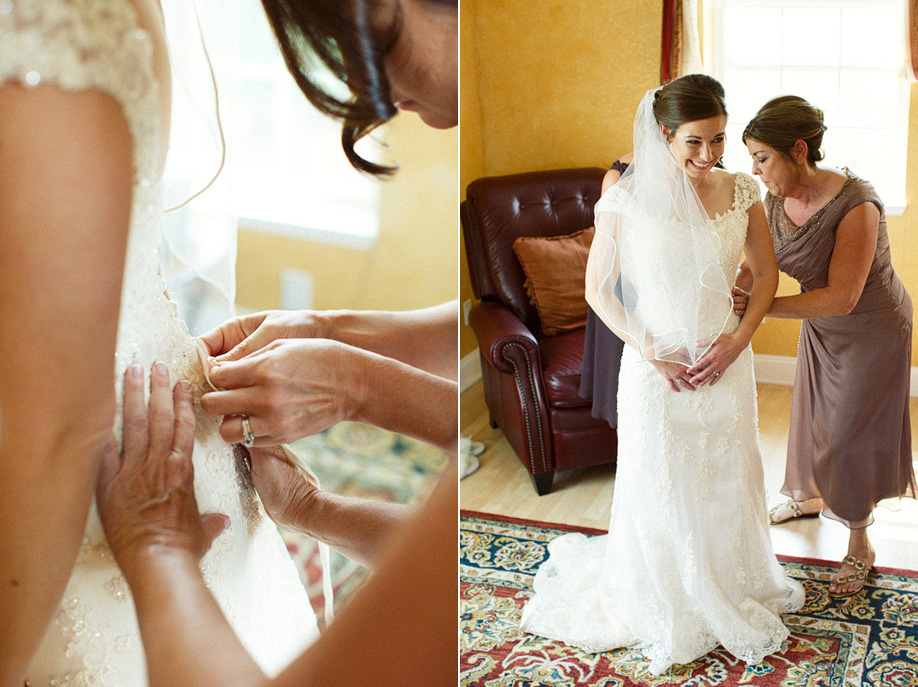 Way to look handsome, Lenard. It's like you're staring into my soul.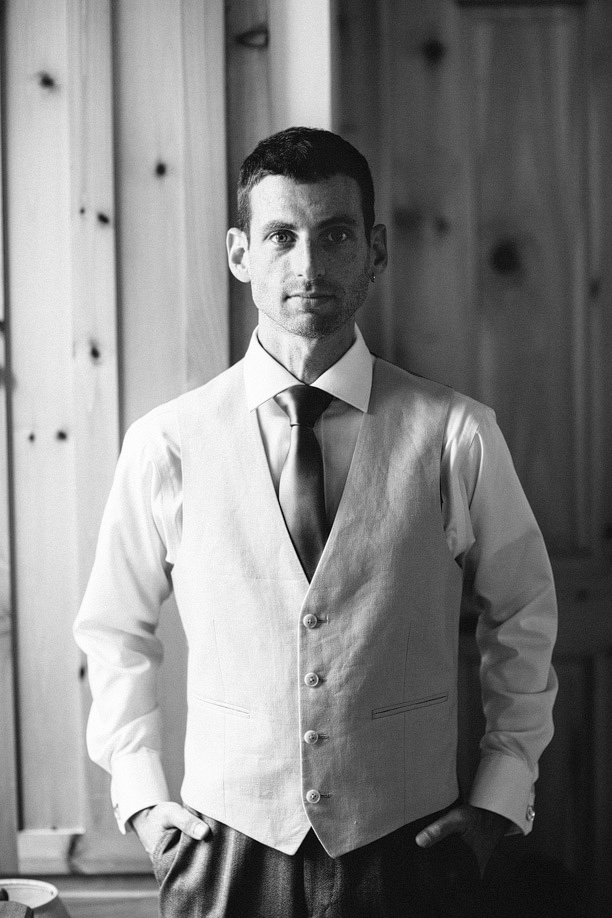 I wasn't kidding when I said it was a cabin! (P.S. You might not be able to see it from here, but they all have bicycles on their socks.)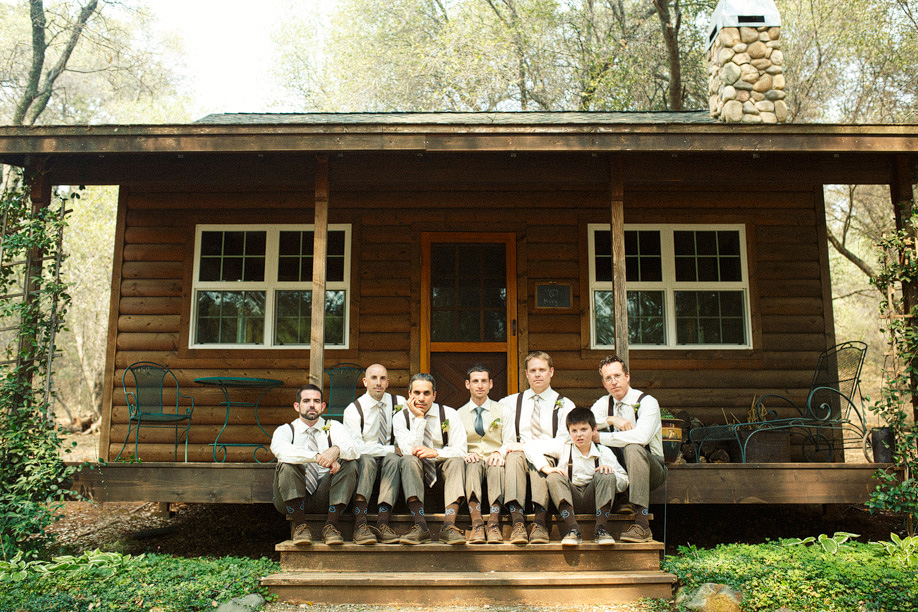 I have no problem admitting that I totally stole the concept of this shot from their videographer. A good idea is a good idea! :D Favorite.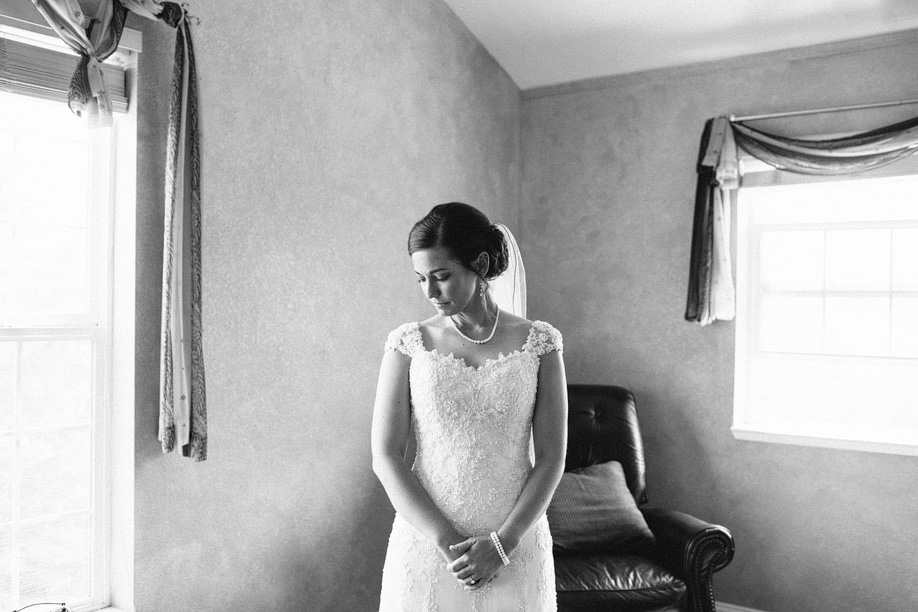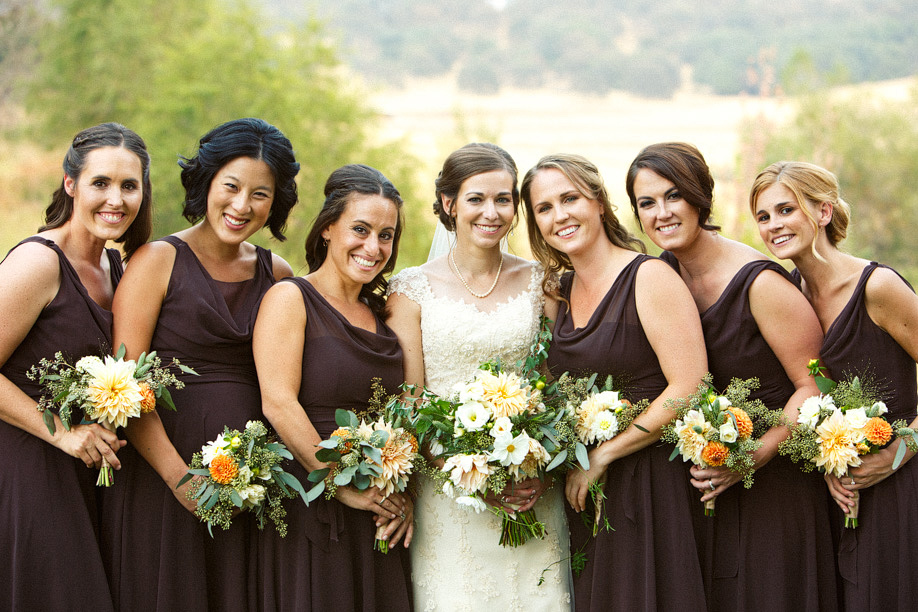 Ceremony time! This is the face Lenny made when Mary made it to the front of the aisle. :)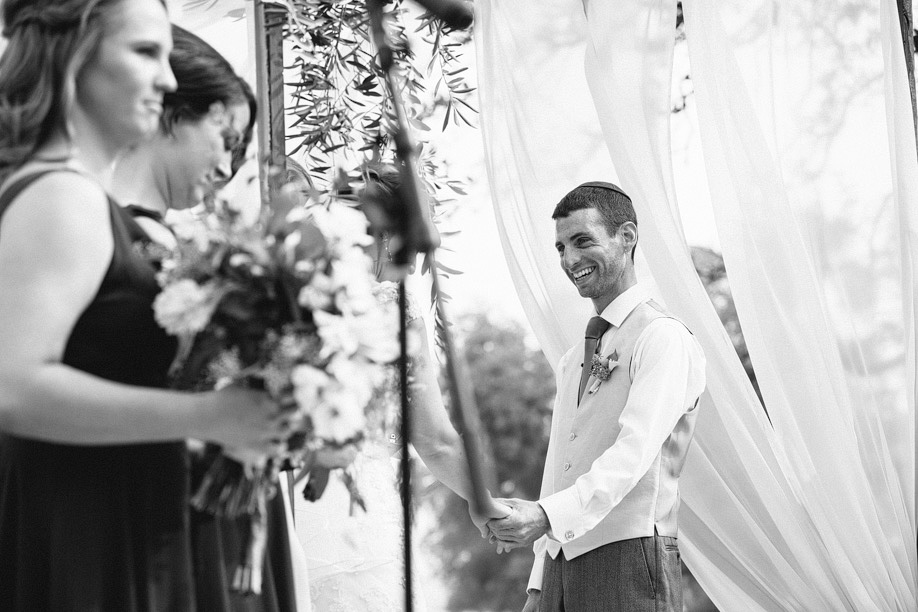 You might notice that the light in all of the outdoor photos is a little strange, and it's not your imagination. The King Fire was still raging this day and the smoke was heavy in the air. It held in the heat and humidity, and made the sun a fascinating blazing orange color. You can see the smoke pretty well here. Bonus: It smelled like a campfire all day. :D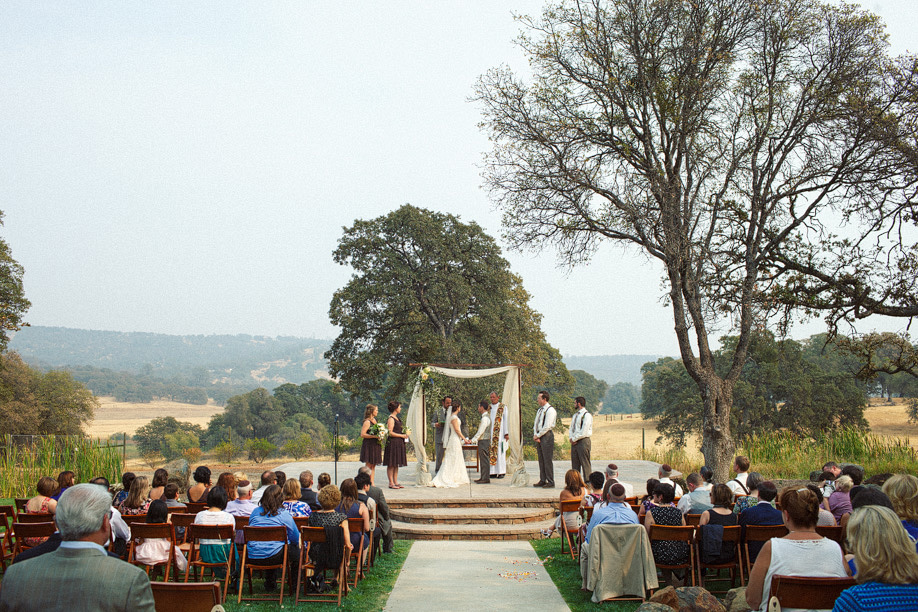 Their vows were personal and touching and hilarious.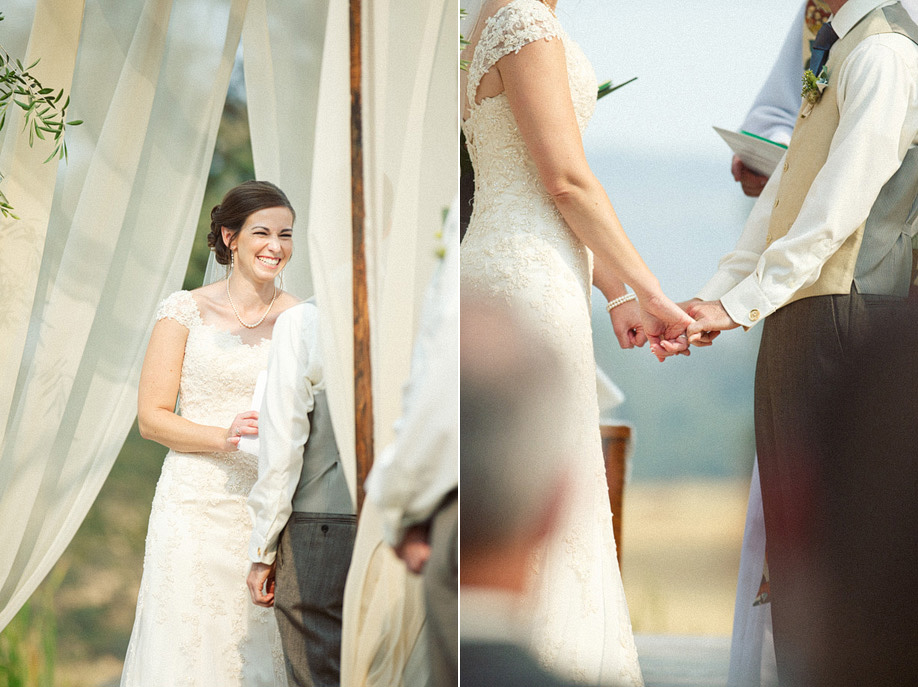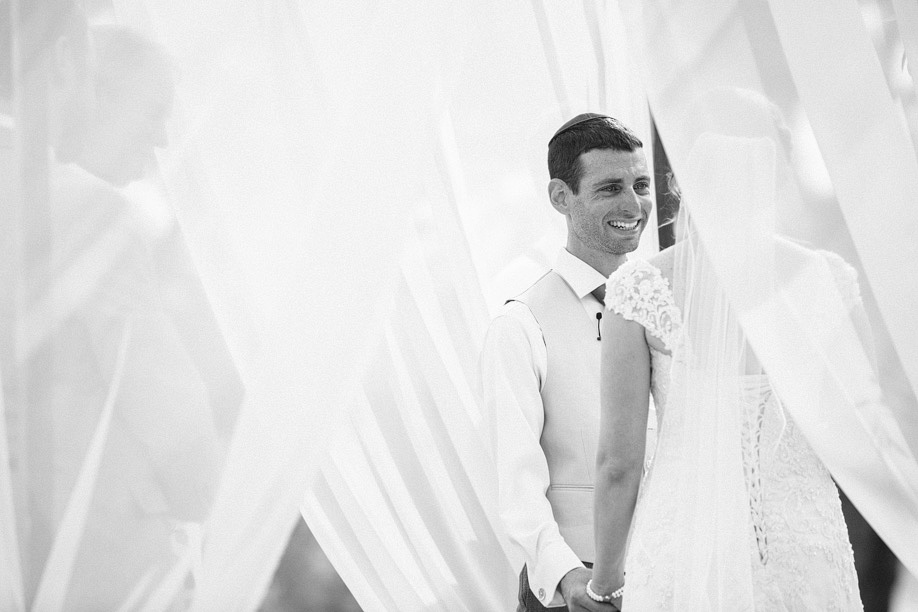 Married! Do you notice there are two officiants? Lenny is Jewish and Mary is Catholic; their wedding was conducted by both a rabbi and a priest. And yes, they took full advantage of the opportunity to make a joke out of that. They did an awesome job. Easter Egg: Lenny's sister's face in this photo. Can you find her? ;)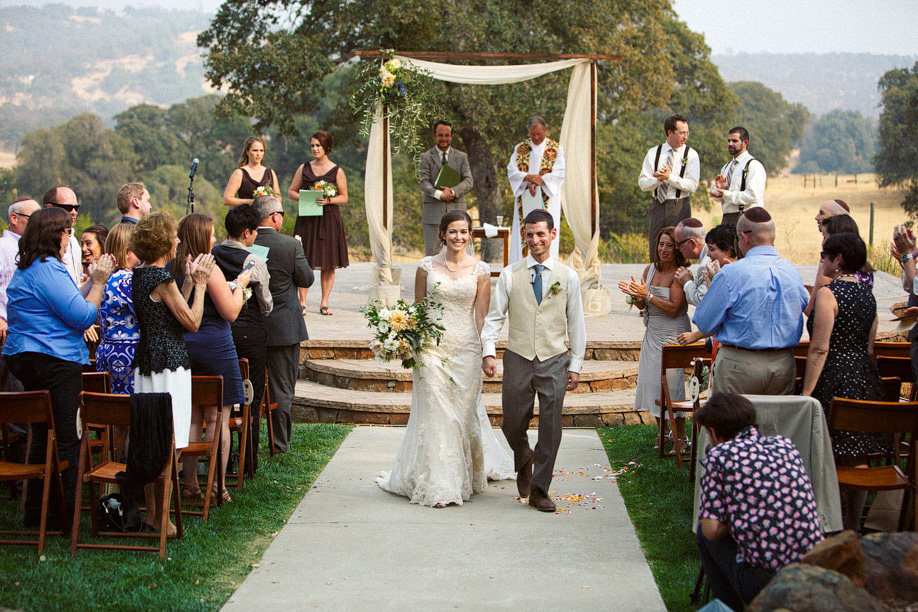 Rustic look: Nailed.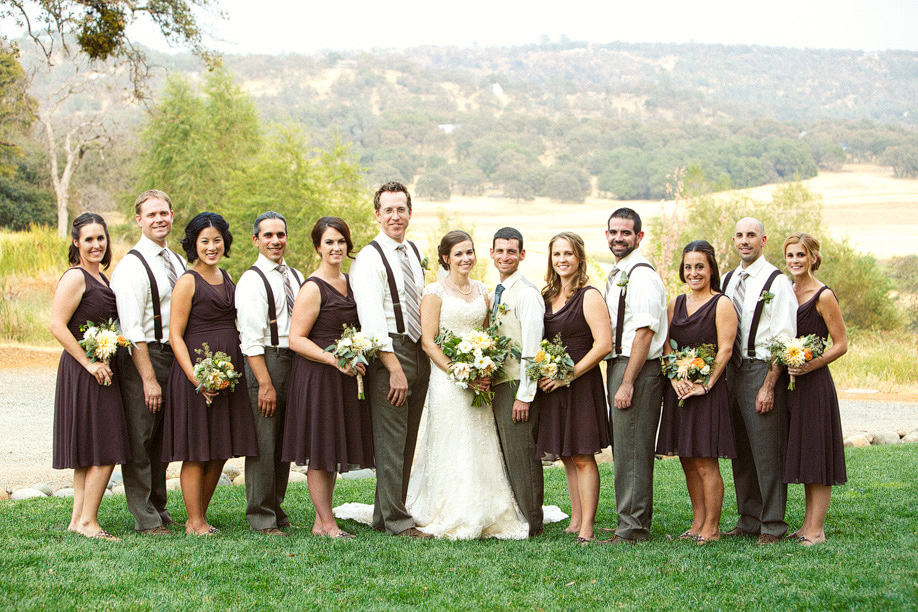 Loved this shot of their first dance.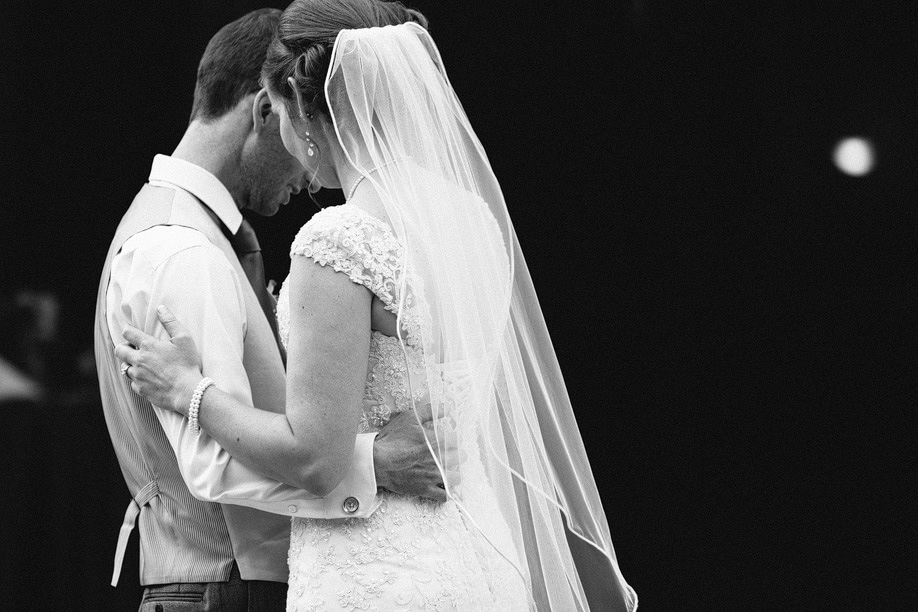 …and this one. :D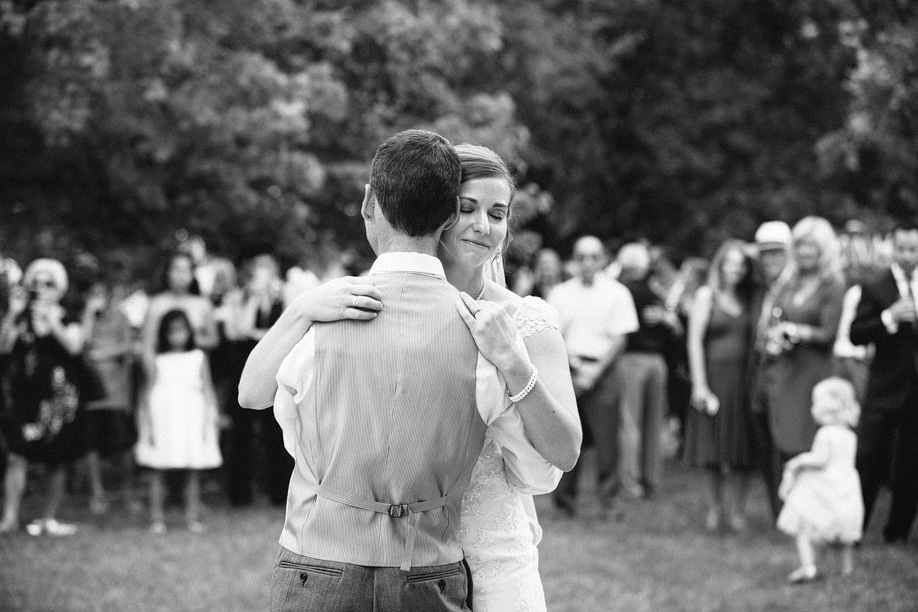 Then we snuck off for some portraits!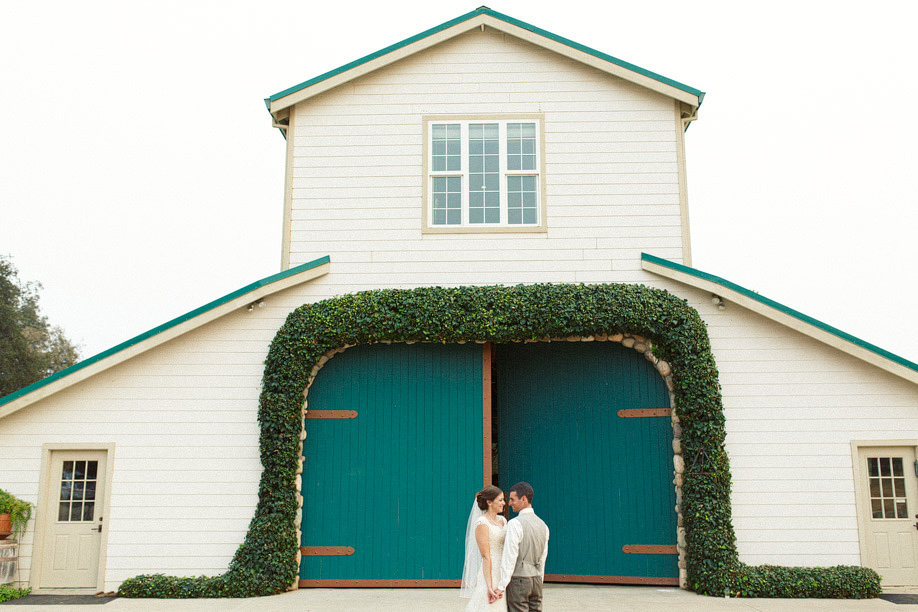 The Pinky Grab is an important trait of their relationship. Favorite from the day. :D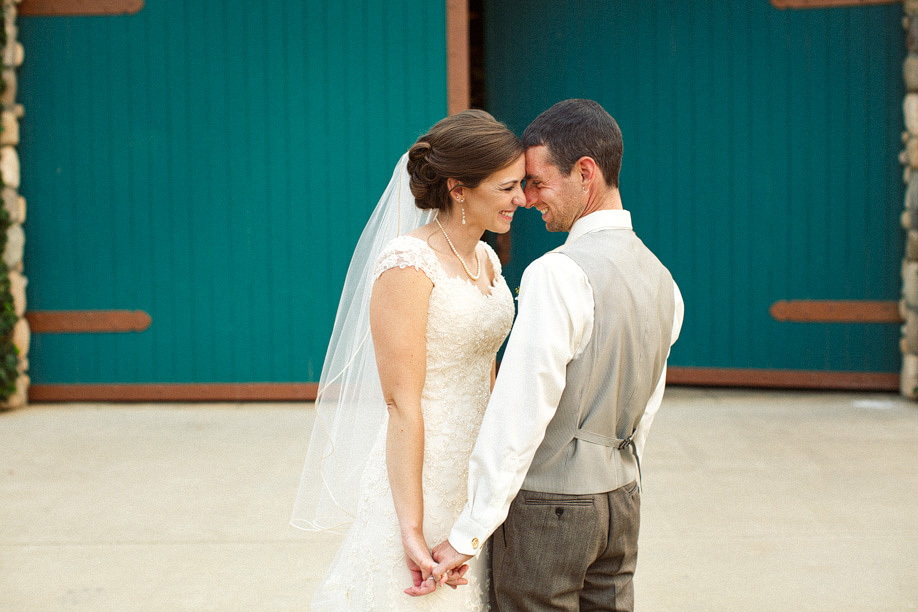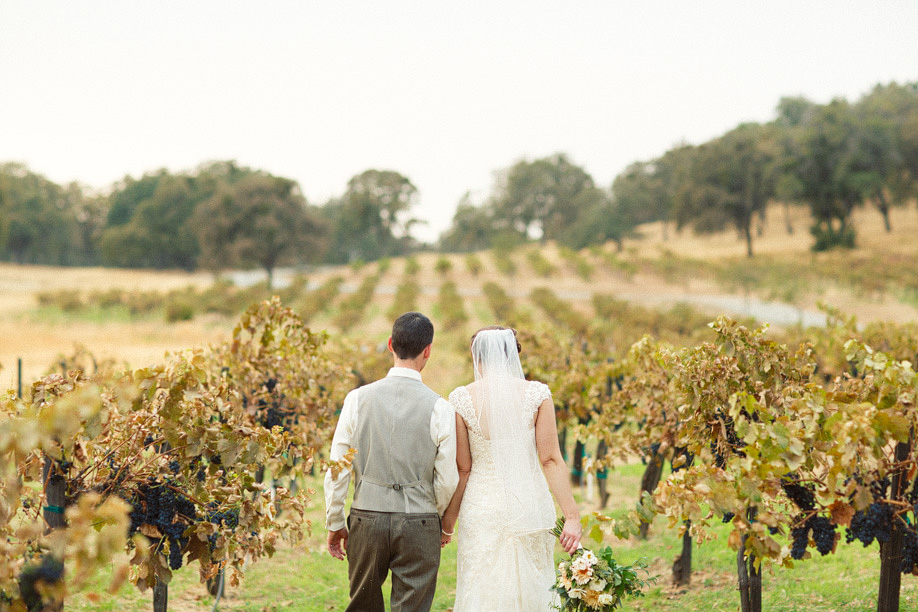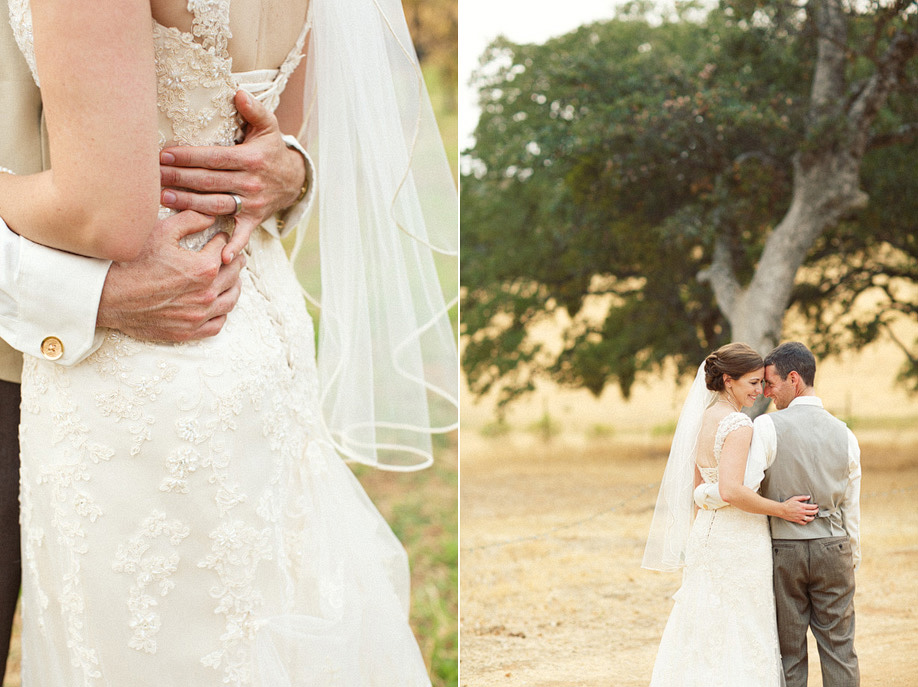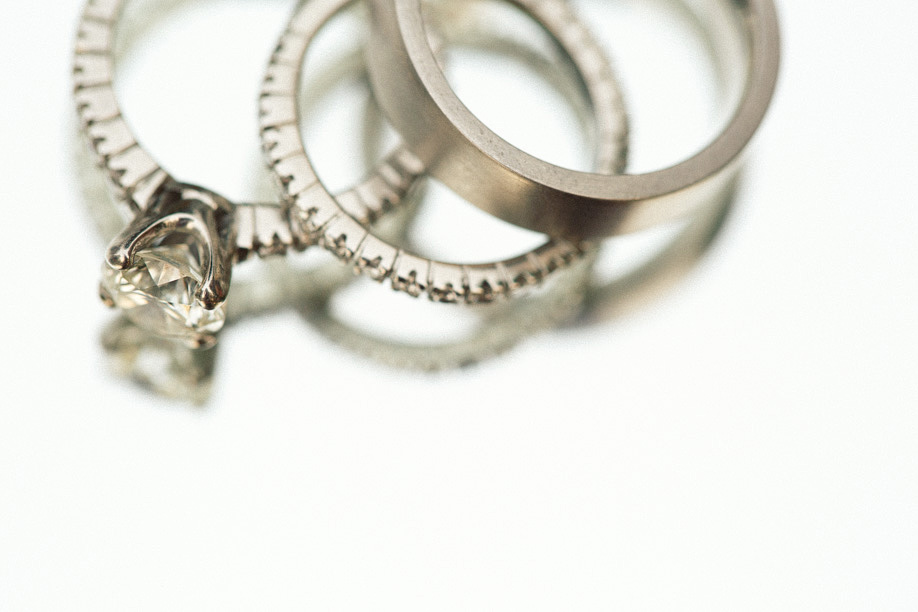 Speech time! :D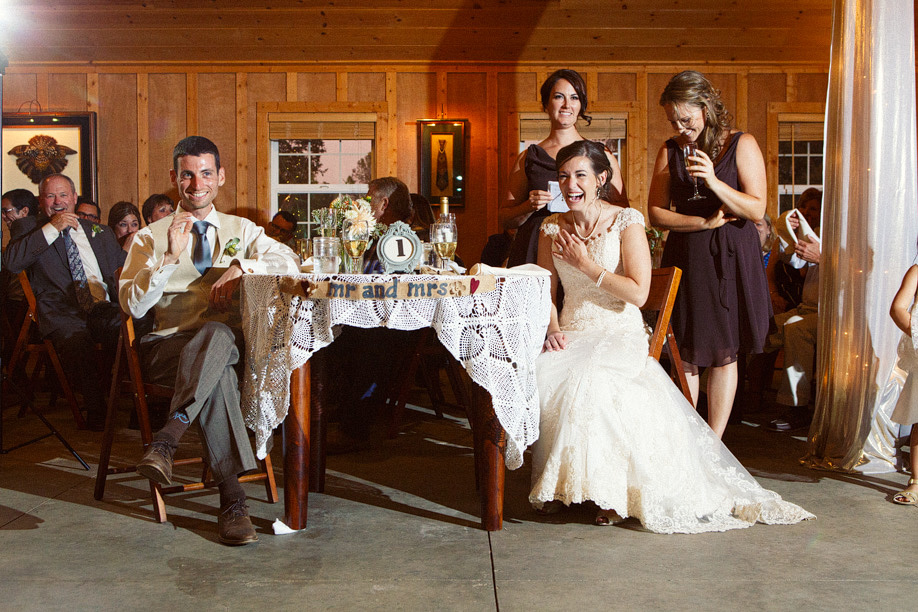 I've never seen a bride who didn't look at least a little bit terrified during the hora.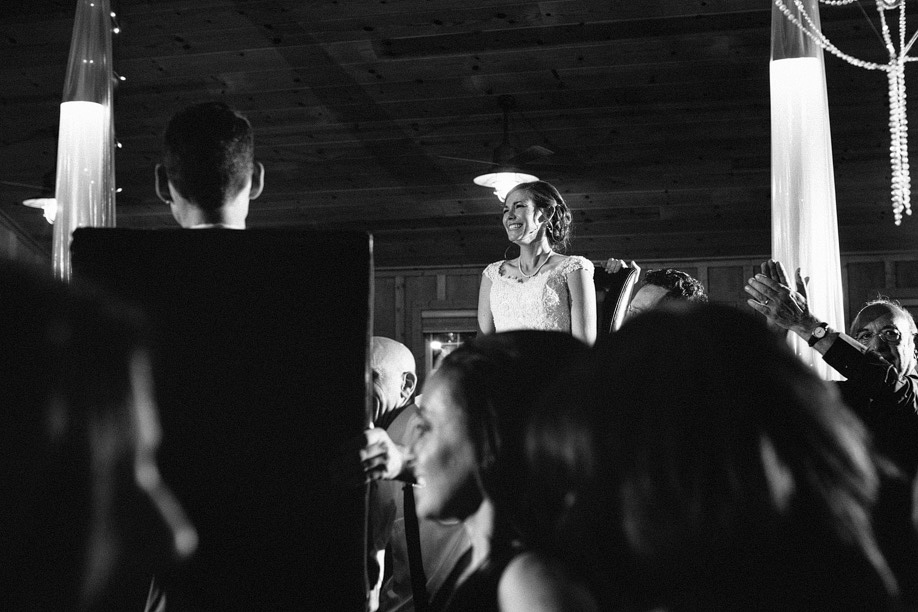 But happier dancing was to come! :D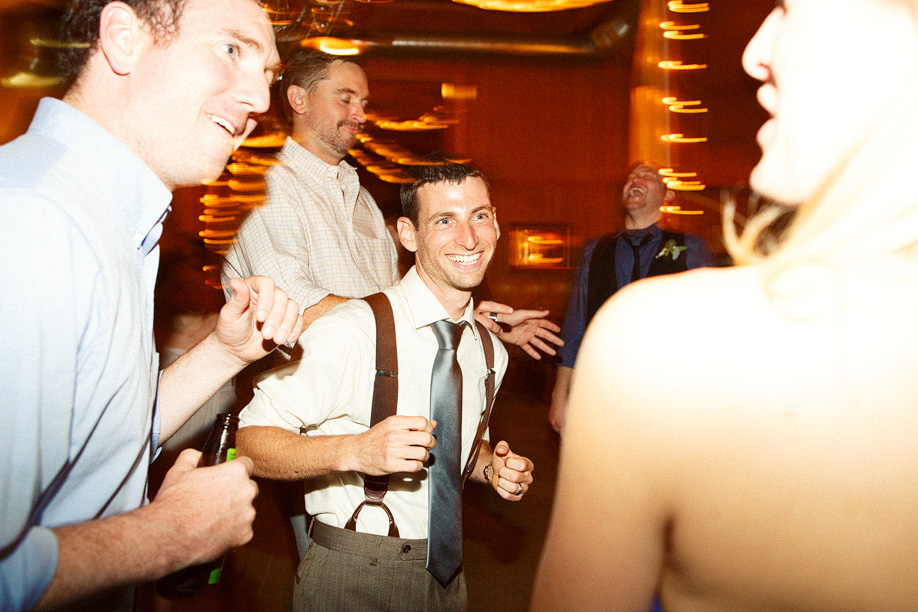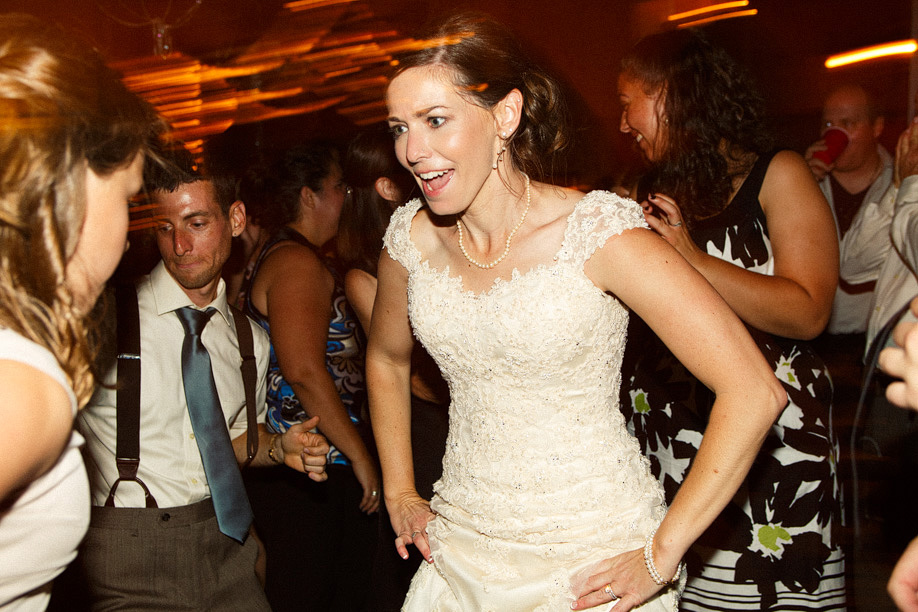 The streamers have bells on them—a perfect end to the night. (P.S. The smile on Mary's mom's face (far left) makes this photo.)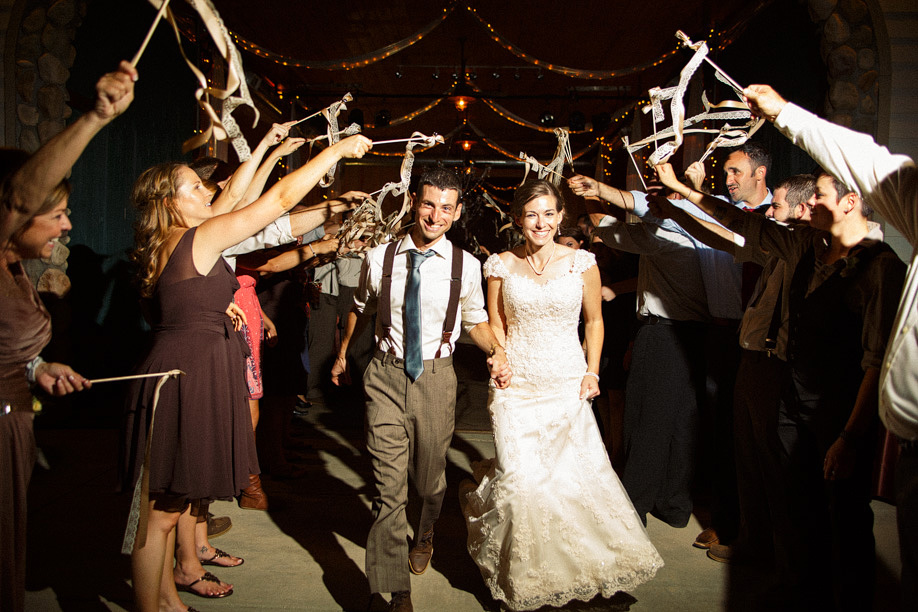 Mary + Lenard, oh how I love you.  I can't say it in any other way. You're fabulous people. You're the rare and enviable combination of brains and kindness (and yes, weirdness!), and you have phenomenal futures ahead of you. I am honored to have been present at the start of your married life. It was a joy for me and I am proud to give you these images to remember it by. Let's reminisce about it over healthy food sometime soon, okay? ;) Love and miss you, friends! xo, M
Venue | River Highland Ranch + Vineyard
Florist | Little Boy Flowers
DJ | Music + More Entertainment
Caterer | Rayna's Gourmet Catering
Videographer | Beatnik Studios
Desserts | Emily's Catering + Cakes